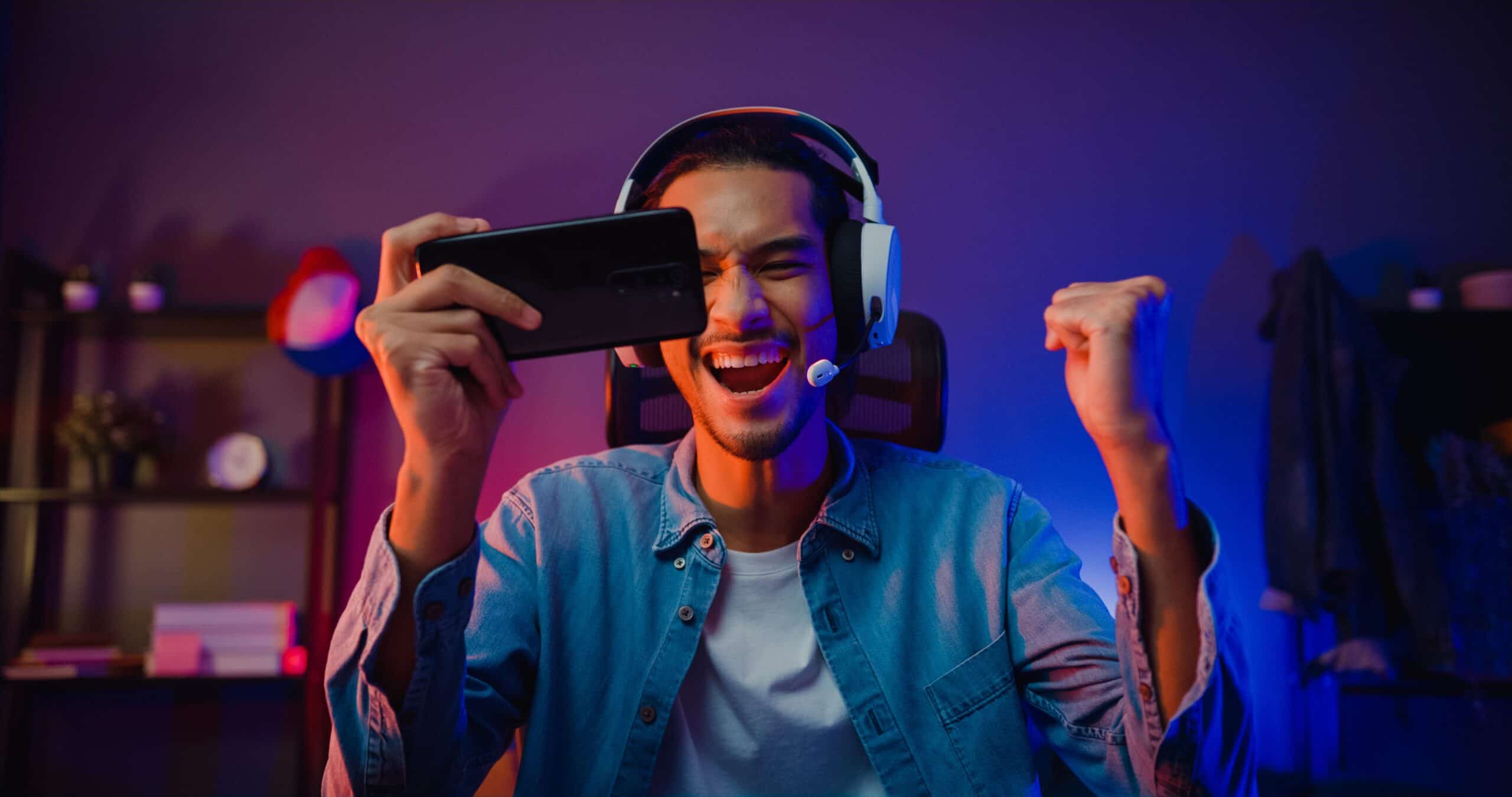 Key Points
Mobile gaming is a fast-growing industry within the electronic games market.
An estimated 98 billion dollars was spent on mobile games in 2022.
Tencent is the largest mobile gaming company in the world, at 27 billion.
The rapidly growing electronic games industry has produced the largest mobile gaming companies in the world. In 2021, the global electronic games market earned an estimated $193 billion in revenues. That includes computer-based games, game consoles, and games on mobile devices.
Growing even faster is the mobile games segment of the electronic games industry. Mobile gaming revenue, estimated at $98.22 billion in 2022, now accounts for more than half of total industry revenues.  
And just 10 companies earn 57%, or $55.801 billion, of all mobile gaming revenue. The two largest of these companies are based in China. That's not surprising because most Chinese consumers access the internet using mobile phones rather than desktop or laptop computers.
Big Japanese and American electronic games companies, like Sony and Electronic Arts, have been slower to develop their popular console and desktop games on mobile platforms. As a result, their mobile gaming revenues are so far much smaller. 
Below we take a look at the 10 largest mobile gaming companies in the world, and what they do. After parsing out mobile gaming revenue from other platforms and sources, we rank them by their mobile gaming revenue only. All revenue figures below are for 2021 in US dollars, unless stated otherwise.
1. Tencent: $27.888 billion
Tencent, the entertainment conglomerate based in Shenzhen, China, is the largest mobile gaming company in the world. With nearly $28 billion in mobile gaming revenue in 2021, it alone accounts for more than a quarter of the sales in the mobile gaming segment. 
Its mobile games "PUBG Mobile," "Peacekeeper Elite," and "Honor of Kings" have been among the most popular paid games in the Chinese market for several years. In 2021, "Honor of Kings" still earned $1.64 billion. 
Tencent also dominates the free download market in China, owning 4 of the top 10 free game apps. These include the leading free game app "Arena Breakout," a shooting game. 
Although most of its customers are in China, Tencent has been making big inroads into the global market. It owns stakes in more than 40 gaming companies worldwide, including the makers of some of the world's most popular games like "League of Legends," "Fortnite," and "Clash of Clans." These investments have added mightily to Tencent's revenue stream. 
Tencent's multiplayer battle-royale game "PUBG Mobile" has gained immense popularity in the Western market as well. In 2021, "PUBG Mobile" earned $2.01 billion from the Apple App Store and Google Play store. It was also Tencent's most downloaded mobile game of 2021. Overall, Tencent ranks fifth among iPhone game publishers.
2. Netease: $10.048 billion
Netease, based in Hangzhou, China, would be the 800-pound gorilla in the mobile game industry if Tencent wasn't around. Yet, with more than $10 billion in mobile gaming revenue and a long string of mobile game hits, Netease is still one of the largest mobile gaming companies in the world. 
Netease had already released several Chinese PC-to-mobile games in the early 2010s before Tencent had released a single mobile game title. Netease's fantasy "Westward Journey" series continues to do great business after generating multiple billions in revenue. Its "Tianxia," "New Ghost," and "Justice" games remain some of the most popular mobile games in China. 
In recent years, however, Netease has focused on developing Chinese versions of popular Western PC-based and mobile games. For instance, it has partnered with Activision Blizzard for years to bring "World of Warcraft," "Diablo," and "Starcraft" games to the Chinese mobile market. 
Netease has also worked with Microsoft-owned Mojang Studios to develop Chinese versions of the ever-popular sandbox survival "Minecraft" games. Netease's "Knives Out" series is also very popular in Japan.
More recently, Netease has been working on using popular Western franchises to develop hybrid games unique to China. For example, "Harry Potter: Magic Awakened" combines the Wizarding World with Chinese trading cards. Netease has also partnered with Warner Brothers to release "The Lord of the Rings: Rise to War."
3. Garena: $4.320 billion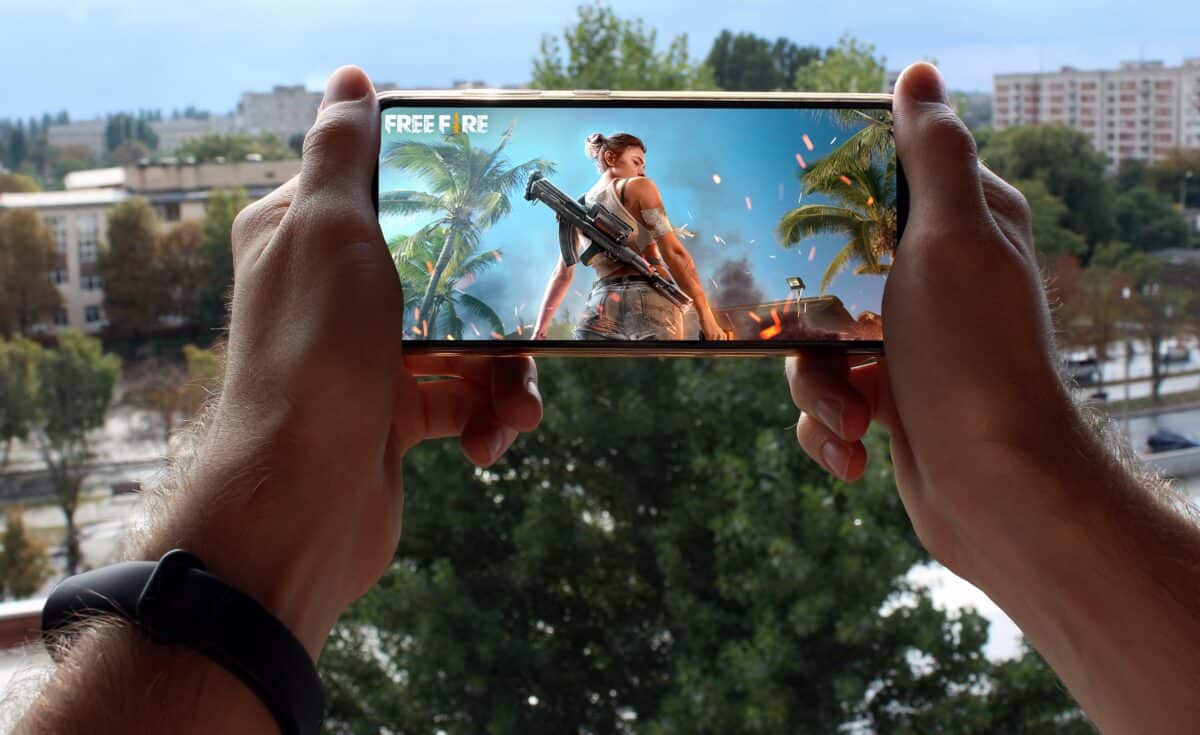 Garena, which is wholly owned by Singapore-based Sea, Ltd., is the largest mobile gaming company in Southeast Asia. It has built its success on offering mobile and e-sport games in Thailand, Malaysia, Indonesia, and, of course, Singapore.
Garena is best known for its massively popular battle-royale game "Free Fire." It has the third highest number of downloads of any mobile game in history; only Subway Surfers and Candy Crush Saga have more. "Free Fire" was the most downloaded game in 2019 and 2020 and has garnered over 1 billion downloads since it was released in 2017. It's also earned an estimated $3 billion in revenue for Garena since its launch. 
Industry insiders say that Garena owed the initial success of "Free Fire" to being a "lite" version of China's mega-hit "PUBG Mobile." The multiplayer game was designed to work smoothly on the many basic Android mobile devices used in Southeast Asia. 
Garena has since expanded the sophistication of "Free Fire" with better graphics, exclusive features, and more versions. This has earned it a loyal following in Western markets. For instance, it has an incredible 100 million daily active users in the United States. This kind of success has encouraged Garena to release an even bigger version of the game called "Free Fire MAX." 
Garena also licenses a number of popular Western titles in the Southeast Asian market. These include "League of Legends," "Arena of Valor," "Heroes of Newerth," and "FIFA Online 3."
4. Activision Blizzard: $3.182 billion
Activision Blizzard (AB), based in Santa Monica, California, is the largest mobile gaming company in the United States. Less than half of its overall revenue comes from mobile gaming, however. Like other game companies outside of Asia, Activision Blizzard has been slow to move its immensely popular PC games to mobile platforms. The game maker is best known for its "World of Warcraft," "Starcraft," "Diablo," and "Call of Duty" series. Activision Blizzard only released a mobile version of "Call of Duty" in 2019, which has since earned $1.5 billion in revenue, a promising start.
The big mobile game standout for AB, however, has been the "Candy Crush Saga" series, which was developed by game maker King, now an AB subsidiary. "Candy Crush Saga" is one of the most popular mobile games of all time, with 3.7 billion downloads and $8.657 billion in revenue since its release in 2012. The game still made $1.211 billion in 2021. 
In January 2022, Microsoft announced a $68.7 billion bid to acquire AB. If the deal is approved by worldwide regulators, it would make Microsoft a huge player in the mobile gaming industry.
5. Cygames: $2.282 billion
Cygames is a wholly owned subsidiary of Tokyo-based CyberAgent, an internet advertising and media giant in Japan. The game developer has become the largest mobile gaming company in Japan with its release of the very popular "Uma Musume Pretty Derby." It was Japan's top mobile game download in 2021 and earned Cygames more than $900 million.
"Uma Musume Pretty Derby" is a uniquely Japanese role-playing game. It's based on a manga series in which famous Japanese racehorses are reborn as "horse girls." Critics have said that "Uma Musume Pretty Derby" is "too weird" to have much international appeal, but time will tell.
Cygames' other two top mobile games in 2021 were "Fate/Grand Order" and "Monster Strike." Earlier hits have included "Rage of Bahamut," "Granblue Fantasy," "Princess Connect! Re: Dive," and "Dragalia Lost," the latter of which it developed with Nintendo.
6. Zynga: $2.250 billion
Zynga, Inc., which is based in San Francisco, California, is the second-largest mobile game company in the United States. It's best known for developing the "Farmville" game for Facebook. Although the Facebook version was discontinued in 2020, mobile versions of Farmville continue to be popular.
"Words With Friends," first released in 2009, became Zynga's next big hit. By 2017, it was the most downloaded mobile game in the U.S. Its popularity has diminished since then, but the second version is still Zynga's fifth-most downloaded game today. 
In 2021, the social casino game "Empires & Puzzles: Match-3 RPG" was Zynga's biggest earner with $289 million in revenue worldwide. Its most downloaded title, however, was the endless runner game "High Heels!," which garnered more than 127 million downloads.
In May 2022, the New York-based console game company Take-Two Interactive completed its acquisition of Zynga for $12.7 billion, greatly expanding Take-Two's stake in the mobile gaming industry.
7. Supercell: $2.240 billion
Supercell, based in Helsinki, Finland, has been making mobile games since 2011. Supercell's philosophy is to "design something great" that users will keep coming back to year after year. The concept seems to have worked. Despite fully releasing only five mobile games since 2012, Supercell has become one of the largest mobile game companies in the world. It regularly ranks among the leading Google gaming app publishers in the United States.
Supercell's most popular title has undoubtedly been the strategy game "Clash of Clans," which has earned the company $6.4 billion since its release in 2012. It's also one of only seven mobile games to have been downloaded over 500 million times. In 2021, the game still earned $489 million and had 76 million monthly active users. Supercell's other successful games include "Hay Day," "Boom Beach," "Clash Royale," and "Brawl Stars."
In 2016, a consortium led by China-based Tencent acquired an 81% stake in Supercell. The deal has helped Tencent expand its mobile gaming footprint in North America and Europe.
8. miHoYo Limited: $1.495 billion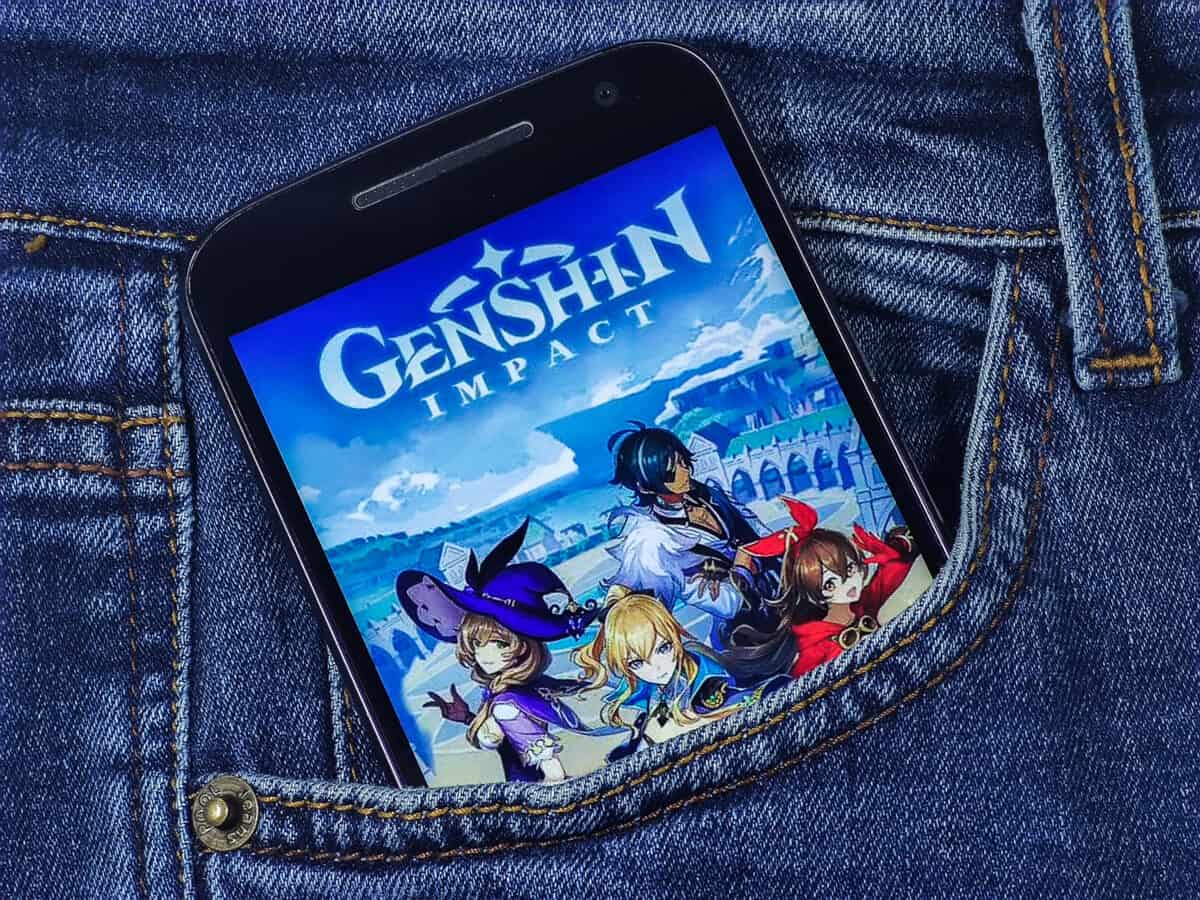 MiHoYo Limited, based in Shanghai, China, is an up-and-coming player in the mobile gaming industry. Although it's been around since 2011, the company garnered worldwide attention in 2020 with the launch of "Genshin Impact," an open-world, action role-playing game. In 2021, "Genshin Impact" became the highest-grossing first-year mobile game ever, earning $3 billion for miHoYo. The majority of this revenue came from console platforms, so it's not reflected in its mobile gaming revenue. 
MiHoYo's other successful game series have included "Houkai Gakuen," "Honkai Impact 3rd," and "Tears of Themis." In 2018, MiHoYo launched a gamer community called "Miyou Club," later rebranded as "HoYoLAB." It's a platform in which players develop content for MiHoYo games.
9. Niantic: $909 million
Niantic, Inc. is a mobile gaming company based in San Francisco, California. It began as a Google startup in 2010 and became a separate company in 2015. Niantic is known for developing augmented reality (AR) games that can be played on mobile devices. Its first AR game was "Ingress," which was released in 2013. A series of follow-up "Ingress" titles have been released since. 
By far Niantic's biggest hit has been "Pokémon Go," which it developed with Nintendo and The Pokémon Company and released in 2016. The AR game, in which players look for Pokémon characters in the real world, became an overnight global sensation. At the height of its popularity in 2016, the game was making Niantic a whopping $10 million per day. By 2019, the app had exceeded a total of 1 billion downloads. In 2021, "Pokémon Go" still earned an impressive $887 million, which made up 97% of Niantic's mobile gaming revenue.
10. Electronic Arts: $718 million
Electronic Arts (EA), headquartered in Redwood City, California, is a video gaming pioneer. Founded in 1982, it's been producing electronic games longer than any company on this list. It's well known for its PC-based games such as "The Sims," "Command & Conquer," and the "Star Wars" game franchise. Its console titles "FIFA," "Madden NFL," and "NBA Live" remain super popular as well. 
Despite its long pedigree in electronic games, EA has been slow to put its winners onto mobile platforms. The mobile versions of its popular games earned only 10% of the company's $7 billion in revenue in 2021.
There are signs that EA is starting to take mobile gaming more seriously, however. In 2021, it acquired game developers Glu Mobile for $2.1 billion and Playdemic Studios for $1.4 billion. These acquisitions give EA important mobile franchises like "Golf Clash" and "MLB Tap Sports Baseball," which will add an estimated $700 million to EA's mobile gaming revenue.
Summary of 10 Largest Mobile Gaming Companies in the World
(based on mobile gaming revenue in 2021)
| Rank | Company | Country of Headquarters | Mobile Gaming Revenue |
| --- | --- | --- | --- |
| 1. | Tencent | China | $27.888 billion |
| 2. | Netease | China | $10.048 billion |
| 3. | Garena | Singapore | $4.320 billion |
| 4. | Activision Blizzard | United States | $3.182 billion |
| 5. | Cygames | Japan | $2.282 billion |
| 6. | Zynga | United States | $2.250 billion |
| 7. | Supercell | Finland | $2.240 billion |
| 8. | miHoYo | China | $1.495 billion |
| 9. | Niantic | United States | $909 million |
| 10. | Electronic Arts | United States | $718 million |
Up Next…