Key Points
iRobot is a company that designs, develops, and produces automated robots for various purposes as commercial and household products.
Three roboticists (Colin Angle, Helen Greiner, and Rodney Brooks) from MIT created iRobot in 1990.
Some notable inventions from iRobot include the military pack bot, the sea glider used for underwater research, and the Roomba.
The History of iRobot: What to Know
Robots and automatons have been a science fiction dream for quite some time. With classic sci-fi literature and cartoons featuring a world where every task is assisted by computers and robotics. With the right design, automation can make the world a truly magical experience.
That idea was not lost on a trio of roboticists studying at the Massachusetts Institute of Technology and working at the Artificial Intelligence Laboratory. Colin Angle, Helen Greiner, and Rodney Brooks took their idealism and formed a research and development business with a focus on creating robots for everyday use.
Quick Facts
Year Founded

1900

Founders

Rodney Brooks, Colin Angle, Helen Greiner

Industry

Robotics

Headquarter

Bedford, Massachusetts

Key People

Colin Angle (CEO/Chairman), Julie Zeiler (Exec VP/CFO)

Notable Products

Roomba domestic robots, military robots

Website

https://www.iRobot.com
The Founding of iRobot: How It Happened
In 1990, three roboticists from the Massachusetts Institute of Technology decided it was time to focus on building robots with a purpose. Colin Angle, Helen Greiner, and Rodney Brooks co-founded iRobot to achieve that goal. After only a year of development, iRobot released Genghis, a robot intended for use in space exploration.
With the experience gained from working in MIT's Artificial Intelligence Lab, the founding team of iRobot had a thorough working knowledge of not just the physical mechanics of crafting robots but also a solid foundational concept of how to automate them. After all, what use is a robot that doesn't know how to properly perform the task it was designed for?
The company continued ground-breaking AI mapping systems to allow their rover-styled robots to move freely without direction. While Genghis worked as an excellent and functional proof of concept, iRobot envisioned its products taking a larger role across multiple industries. With this goal in mind, the company spent five years working on improvements to its robotics AI.
In 1996, iRobot developed Ariel. Ariel was the first product intended as a military robot. Its primary function is to detect mines and perform bomb disposal in surf zones. Ariel's design was put to the test for two years before it caught the attention of DARPA and won iRobot a contract to build a tactical mobile robot, thus beginning the development of the iRobot PackBot.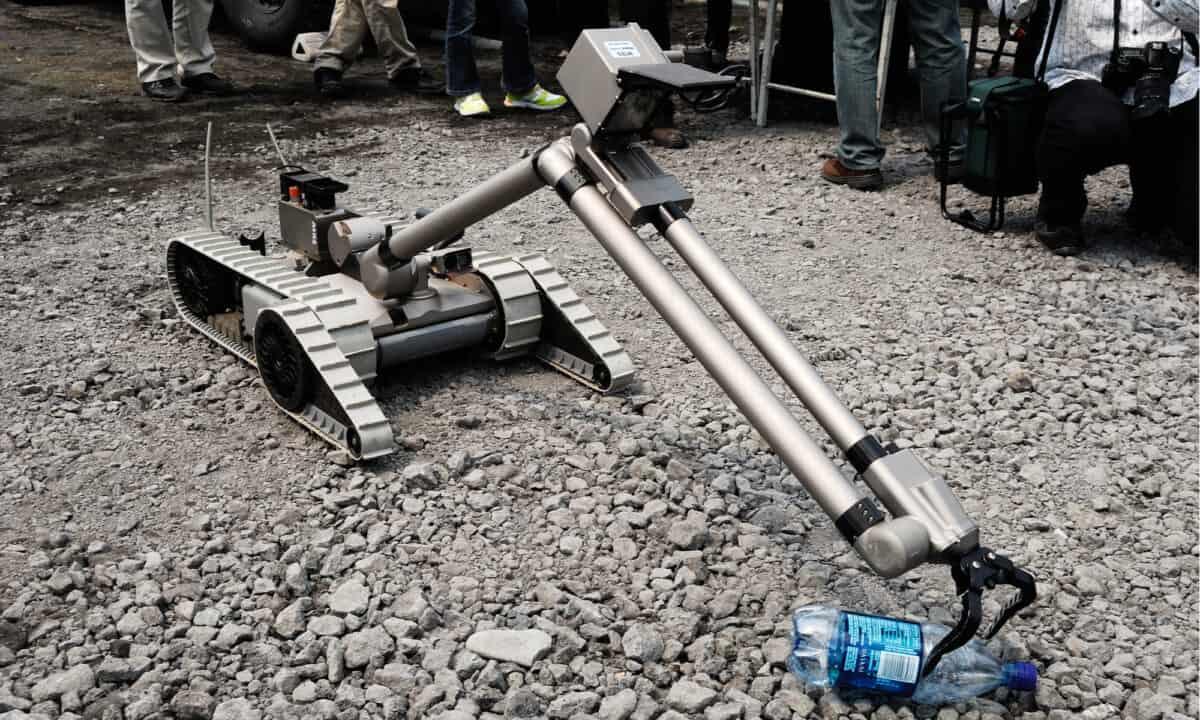 With a few successful years bringing robotics from the lab to reality, iRobot's future was essentially secured. However, iRobot had yet to make a name in the consumer electronics industry. In 2001 after the attacks on the World Trade Center on September 11th, iRobot's PackBot was used to search the tower wreckage for survivors. In tragedy, iRobot found a greater purpose and even greater success.
The WTC search proved to the military that the PackBot was ready to go. The first PackBot was deployed with U.S. troops only a year later. Coincidentally, it was deployed the same year that iRobot introduced its first consumer robot, the Roomba. If that wasn't enough, iRobot partnered with the National Geographic Society to develop a robot for searching through the Great Pyramids in Egypt to uncover hidden secrets of history.
With 2002 as a ringing success, iRobot had become a household name.
iRobot Through the Decades
1990-2000
1990 marks the year that iRobot was founded by three robotics engineers from MIT with a dream to bring practical and useful robotics to everyday life. What may come as a surprise to those who recognize the name iRobot is that the first robotics product in the company's history was Genghis, a space exploration rover, in 1991.
iRobot spent the next five years working on their AI mapping software for automated robotics navigation. Room scanning, object recognition, path making, battery management features, and error detection were not widely developed processes at the time. The company was tasked with creating every aspect of what is required for autonomous robotics products to match their skilled robotics mechanics.
With many great software improvements, iRobot presented the first of its products to be used as a military robot, Ariel, in 1996. Ariel was designed to be used as a bomb detection and bomb disposal unit in surf zones. The objection recognition features allowed Ariel to determine the difference between solid natural ground and buried explosives.
By 1998, Ariel's success had garnered attention from DARPA. iRobot had brought the idea of robotics from science fiction to the realm of facts. In doing so, the company had also beat out robotics development competitors for a contract to build a tactical mobile military robot.
2001-2010
In 2001, iRobot found another use for the features employed in their robotics. The same robot designed to fulfill the DARPA contract, the PackBot, was deployed to search for survivors after the attacks on the World Trade Center on September 11th.
With the confidence gained in real-world testing, the PackBot was deemed ready for military deployment and was sent into the field with U.S. troops in 2002 for the first time in history. In the same year, iRobot partnered with the National Geographic Society to design a machine for searching through the Great Pyramids in Egypt. While these endeavors were noteworthy, 2002 was also the year iRobot became a household name with the Roomba floor vacuuming robot.
The initial launch of the Roomba was seen as something of a novelty in the consumer market. The idea of an autonomous floor cleaner is a dream come true. Unfortunately, the variation in home layouts, furniture arrangements, floor types, family sizes, pets, and even climate caused a slew of issues that earned the iRobot a reputation for getting stuck and slamming against chairs and walls.
While the Roomba was still in early development, iRobot's military contracts were thriving. In 2004, the company took on another contract to develop and build Small Unmanned Ground Vehicles (SUGV). The contract was enough to keep the development of consumer products moving along but proved to be less than needed.
In 2005, iRobot opened its stock to the public on the NASDAQ Stock Exchange. With public trading options available, the company sought to boost its value by releasing its second consumer robot, the Scooba floor washing robot.
The choice to trade publicly changed key facts about the direction of the company dramatically. The focus on consumer technology was increased heavily. 2006 to 2010 became a few short years of incredible improvements and additions to the company's product lineup.
2006 started the launch of new products with the Dirt Dog shop sweeping robot. In 2007, the company released the Verro pool cleaning robot, the Looj gutter cleaning robot, and the Create programmable robot. The following year, the Roomba was improved with the addition of the Roomba pet series and professional series.
2008 also saw the company begin to expand into maritime robotics as well as win a contract to develop the LANdroid communication robot.
By 2009, the company realized that they were capable of creating robotics beyond its programming ability. To crowd-source ideas, build interest, and set the foundation for the future of the robotics industry, the company launched the SPARK education initiative.
In 2010, the maritime initiatives began to come to fruition as the company participated in monitoring the Gulf of Mexico oil spill. It was also the year that the company celebrated 20 years of innovation. To celebrate, it furthered its push to grow the robotics community with a co-sponsorship of National Robotics Week.
2011-2022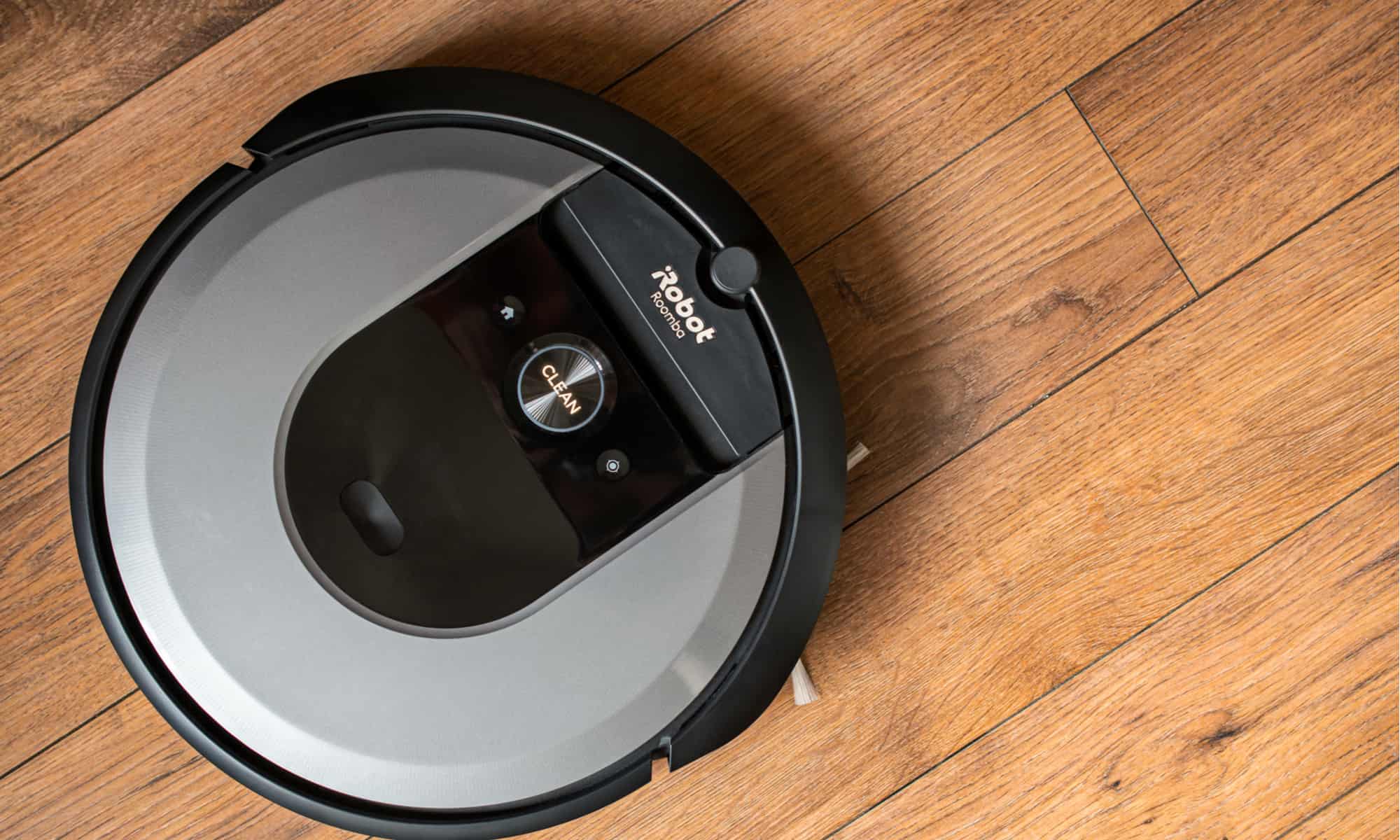 After a year of celebration, iRobot started the next decade with improved iterations of the Roomba and Scooba home-cleaning robots. The company also developed the 110 FirstLook, a lightweight UGV intended to be thrown at target spaces.
By 2012, iRobot had delivered more than 5,000 defense and security robots around the world. It also completed its first company acquisition by purchasing one of its robotics competitors, Evolution Robotics. Even with such great success with bomb disposal and other task-specific military robots, 2013 proved to be the year for the rise in consumer robots.
iRobot released the Roomba 800 series with a new AeroForce Performance Cleaning System, the Ava 500 video collaboration robot, and the Mirra 530 pool cleaning robot. In total, the company sold more than 10 million home-use robots across the world. The next three years, from 2014 to 2016, saw further improvements and iterations on the Scooba with the 450 series and the Roomba with the 980 series. In 2016, the company launched a new Braava jet mopping robot for hardwood and tile floors commonly found in kitchens, bathrooms, and other small areas. In the same year, iRobot expanded its reach by opening a Shanghai office in China.
In 2017, the company moved to increase its reach by purchasing two more global robotics competitors, Sales on Demand Corporation (SODC) in Japan and the largest robotics distributor in Europe, Robopolis. This move officially cemented iRobot as a global brand and presence. Alongside the new acquisitions, new Roombas with Wi-Fi connectivity was launched to support the growing Internet of Things.
The IoT capabilities allowed the company to use learning algorithms to improve the room mapping and operations of their household automated cleaning robots. The company launched a new Roomba e5 series and the Roomba i7 with Clean Base Automatic Dirt Disposal. The Roomba i7 introduced a maintenance-free cleaning bot with new automated dirt disposal features. It also furthered the bot's navigation functions by including floor map memorization.
In 2019, the company kept up with the iteration and development of its products. The most advanced robot vacuum to date, Roomba s9+, was launched along with an improved Braava jet called the m6. In addition, iRobot launched Root, a code-learning robot for educational purposes.
By 2020, the company was able to celebrate 30 years of innovation with more than 30 million home robots sold around the globe. Today, iRobot continues to work on improvements to its product line. The pros and cons brought by the advent of cloud computing, AI deep learning, and blockchain technologies have spurred a new movement in the coding environment as programmers are starting to emerge from all over with new ideas.
iRobot's Most Important Inventions
Household Robots
Roomba: Roomba is iRobot's first household robot and the most advanced line of cleaning robots in the company's product lineup.
Braava: Braava is a floor-mopping robot designed to work on all hard-surface floors.
Create: Create is an offer robot designed to allow tinkerers to put together unique creations and to act as an educational device.
Root: Root is a robot designed to help kids or adults learn how to code with a tablet or a smartphone.
Terra: Terra is a product in development that aims to create a robotic lawnmower.
Discontinued Robots
Scooba: Scooba acted as the primary hard-surface floor cleaning robot until Braava jet replaced it.
Dirt Dog: Dirt Dog is a shop vacuum robot intended for use in workshops and garages.
My Real Baby: My Real Baby was a robotic toy produced in partnership with Hasbro. It was meant to mimic a human child with facial expressions and actions.
Verro: Verro was designed as a pool-cleaning robot in 2007.
Looj: Looj was a gutter-cleaning robot designed to be controlled remotely rather than autonomously.
Mirra: Mirra was the successor to Verro and added features for cleaning the pool's floor and walls of both large and small debris.
Military Products
Genghis: Genghis was iRobot's first product and was designed to be used as a test platform for robotics researchers.
Ariel: Ariel is a robot described as crab-like that is designed for bomb disposal. More specifically, it is meant to remove mines.
Urbie: Urbie is a less sophisticated version of the PackBot without a strong processor.
SWARM: SWARM is an artificial intelligence research project looking to design and develop algorithms for controlling the swarms of hundreds of individual robots.
PackBot: PackBot is a military tactical mobile robot designed to be adapted to multiple warzone situations.
SUGV: The Small Unmanned Ground Vehicle, or SUGV, was designed for the United States Army's Future Combat Systems.
Warrior: Warrior is a 250 lb machine meant to carry payloads weighing over 100 lbs across any terrain and can even traverse up and downstairs. It is used for casualty extraction, bomb disposal, and firefighting.
R-Gator: In collaboration with John Deere, the R-Gator is a utility vehicle designed to be capable of autonomous operation as well as manual control.
Negotiator: The Negotiator is a portable civil-response reconnaissance and surveillance robot.
Transphibian: The Transphibian is a portable UUV and bottom crawler designed to insert itself autonomously into shallow waters for mine detection, harbor defense, and surveillance.
Chembot: The Chembot is a project in development aiming to create a robotic made from dielectric elastomers with the ability to shape-shift.
Ember: Ember is a robot designed to be cheap and easy to make, so it can function as disposable military radio communications and a surveillance robot.
AIRarm: AIRarm is an inflatable arm robot that uses pumps to inflate an arm for use as a flexible and soft appendage.
FirstLook: FirstLook is a five-pound reconnaissance robot with thermal cameras, visible cameras, and infrared sensors to gather and transmit images.
Research and Medical Robots
RP-VITA: Remote Presence Virtual and Independent Telemedicine Assistant is a medical robot designed to act as a medical professional assistant.
Ranger: Ranger is a portable UUV that uses warfare technology for surveillance and defensive purposes. It is also well-suited for ocean research and commercial surveying.
Seaglider: Seaglider is a long-range dual-role autonomous underwater vehicle.
How Does iRobot Make Money?
iRobot designs, develops and produces automated robots for various purposes as commercial and household products. These products are sold for profit. One of many interesting facts is that iRobot found success purely through engineering innovations.
iRobot Acquisitions
Evolution Robotics
Evolution Robotics was an American tech company based in Pasadena, California. It specializes in computer vision, localization, and autonomous navigation.
Robopolis
Robopolis was a European robotics company focused on the design of educational robots for domestic use.
Sales on Demand Corporation (SODC)
SODC is a corporation that acts as a gateway for businesses to be introduced from overseas into Japan.
iRobot Notable Controversies
Mapping Privacy Concerns
With the growing influence of AI learning, consumers grew cautious about Roomba's floor plan mapping and digital security. While iRobot assures its customers that there is no nefarious activity occurring, consumers can't help but worry about growing data concerns. Consumers with data privacy at the forefront of their minds may wish to weigh the pros and cons of owning automated technology.
NEXT UP…