On August 2, 2006, the founder of Tesla Motors, Elon Musk, put up a post on Tesla's official blog highlighting their first-ever master plan — part of Elon Musk's secret plan. The plan unveiled the initial Tesla Roadster, a high-performance electric sports car.
By then, Elon Musk was well known in tech circles, owing to the 2000 merger of his company, X.com, with the software company Confinity to form PayPal, a payment tech specialist. However, the world was more fascinated by Steve Jobs, a charismatic entrepreneur who had promised to revolutionalize communication with the Apple iPhone.
Elon emphasized the overarching purpose of the Tesla vehicle, which is to hasten the move from a hydrocarbon economy to an electric economy. He outlined in the plan that Tesla Roadster is made without compromise and that the vehicle is designed to beat sports cars such as Porsche or Ferrari.
Elon did a bunch of math around Tesla Roadster's efficiency, from which he developed a four-pointer plan to make Tesla a lasting auto brand. Here is an outline of these critical points:
Build a sports car
Use the money to build a more affordable car
Use the same money to build an even more affordable electric car
While at it, provide customers with emission-free electric power generation products
Build a Sports Car
As mentioned earlier, the Tesla Roadster was the first model to be built. The car was exclusively priced for the financially viable. It was a fundraising device to help the automaker get out there and generate capital for the second electric car.
In the secret plan of 2006, Elon also wrote that Tesla's strategy was to get into a high-end market with customers ready to pay a premium. As he expected, Tesla was purchased by celebrities and wealthy public figures interested in sustainable vehicles that do not contribute to the global environmental crisis.
Some celebrities spotted in the Tesla vehicle were Leonardo Dicaprio, Olivia Newton, and others, all in the name of contributing money for Tesla to generate funds for the Model S.
The Tesla Roadster is known for its record-setting performance and efficiency, thanks to its ability to maximize the potential of aerodynamic engineering. It fits seating for four and has a removable glass roof for a convertible driving experience.
Use the Money to Make a More Affordable Car
Even before any concrete details were known, Elon Musk mentioned that Tesla's second model would be a sporty four-door family car at roughly half the price point of the Tesla Roadster.
Tesla Model S was released in 2012, and, since then, the car has earned several accolades, including Motortrend's Car of the Year Award. The model also holds high standards for crash safety, and it is one of the few vehicles that received a Euro NCAP 5-star rating and ticked all boxes in the NHTSA category in 2014.
The Tesla Model S safety standard is made possible by its rigid safety cell, rear crumple zones, a fortified battery pack, and large front. The model has since been reimagined, and with the recent release of Model S Plaid, you can only expect fun driving, console-grade in-car gaming, the fastest acceleration, sublime sound, and more.
Use the Same Money to Build an Even More Affordable Electric Car
Here Elon Musk's plan took a detour. Tesla Model X was created before Model 3, which was not more affordable than the Model S. However, Elon Musk argued that Tesla customers needed a family car, so he put the Model X ahead of the Model 3.
Up to this point, the plan was going well because the Roadster fundraised for Model S, which was cultivated into the Model X. The Model 3 was released in 2017 and became Tesla's first mass-market release.
While Elon Musk described the Model 3 ramp as "production hell," it turns out that it wasn't bad after all, as it resulted in a ten-year lead. But we can easily understand Musk's "production hell" sentiments, considering Tesla was on the verge of bankruptcy in the early phases of the Model 3's production.
Aside from the pains of creating the Model 3, the car later converted Tesla into a money-maker and is currently on par with Model Y, Tesla's most popular vehicle. The model contributes substantially to Tesla's increasing production and delivery figures.
While at It, Provide Customers With Emission-Free Electric Power Generation Products
Tesla is well known for its vehicles. However, Elon feels its energy division needs to receive the credit it deserves. Every quarter, Tesla energy continues to grow, as well as the energy deployment and generation figures.
In 2021, the automaker stated that its energy storage deployments went beyond triple year over year in quarter two. The Megapack projects fueled the increase, as Powerwall, the automaker's residential energy storage, grew in demand, nearly doubling year over year in quarter two.
The Tesla energy program has significantly helped residents across the world to avoid power outages and blackouts as it accumulates more energy directly from the Sun. With all the above, we can safely say that Tesla has done a pretty good job keeping up with part 1 of Elon Musk's secret plan.
Why Part 1?
Elon Musk has stated that the reason why he started with the first part of the master plan was that it was all he could afford with what he had made from PayPal. Elon believed their chances of success were very low, so he never wanted to risk any partner's funds but his own.
As of 2016, the list of automakers in the United States that had not gone bankrupt was only made up of Tesla and Ford. So, starting a car company provided little room for hope, and Tesla being electric made the future all the more unpredictable.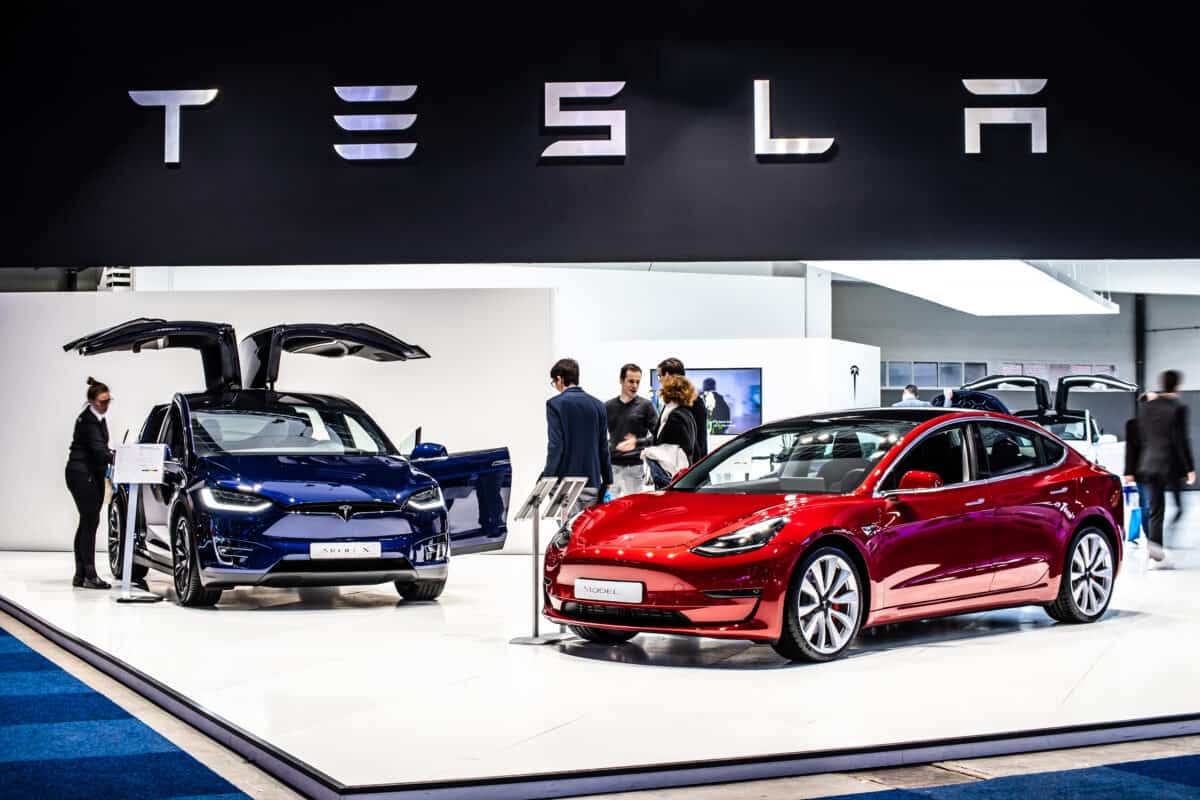 Elon Musk only needed a smaller and simpler factory for his low-volume productions since most things were done by hand. Operating without economies of scale, anything massive would have been expensive, whether it was a sedan or a sports car.
Elon also wrote the first master plan to deflect the inevitable attacks on Tesla for only making cars for the rich. Unfortunately, the master plan article did not stop the countless attacks on these and other grounds, so the objective here failed.
The primary goal of part 1 of Elon Musk's secret plan was to explain how the company's actions would fit into the bigger picture so that they wouldn't seem random. But the point of everything else was, and remains, accelerating the advent of sustainable energy.
Tesla is still on course to achieve a sustainable energy economy at some point in the future, lest we run out of fossil fuel and hamper civilization. Here is Tesla's plan to speed the process up:
1. Integrate Energy Generation and Storage
Tesla looks forward to a smoothly integrated solar roof with battery products to empower individuals worldwide. They intend to also streamline the ordering, installation, and service processes through one app.
However, Tesla cannot do all this if it continues to work as a different company from SolarCity. It's about time Elon brought together Powerwall and SolarCity and scaled them up to offer highly-differentiated solar energy.
2. Expand to Cover the Primary Forms of Terrestrial Transport
Tesla has embarked on a journey to address most consumer market needs. While it only addresses a small segment of premium sedans and SUVs, Tesla's models are a sign that the company will soon cover significant terrestrial transport.
For a sustainable future, it's also paramount for Tesla to increase its production volume. In addition to consumer cars, there is a growing need for high-passenger-density urban transport and heavy-duty tracks.
Thanks to the advent of autonomy, it'll make a lot of sense to shrink the size of buses. Bus drivers may transition to fleet managers sooner or later. This move will ease traffic congestion and accommodate strollers, wheelchairs, and bikes. Those without phones can use fixed summon buttons at bus stops.
3. Autonomy
As Tesla technology matures, its vehicles will have hardware for full-fledged self-driving and fail-operational capability. Autonomy means that your car will still drive itself safely in case any system breaks down.
It's imperative to note that this might take time, as software validation and refinement need it. Even when all validation and advancement have been done, more time will be required for jurisdiction before regulators approve self-driving.
However, Elon Musk has added that Tesla is already using partial autonomy instead of waiting for the future. The early deployment of autonomy is due to the fact that, when used correctly, it's already significantly safer than personal driving.
4. Sharing
Elon Musk states that the moment the regulators approve self-driving vehicles, users can summon Tesla anywhere. Once your Tesla picks you up, you can comfortably read, sleep, or do anything you wish en route to your destination.
You can also add your vehicle to Tesla's shared fleet with a single tap of the button in the phone app and let it generate income for you as you concentrate on your life. Tesla will operate its fleet in cities where the demand for customer-owned cars exceeds the supply.
What's in for Tesla Motors? — Looking Forward
The electric car market is growing. With other brands like Mercedes Benz and BMW tapping into this great potential, global sales of electric cars are estimated to make up 29.5 % of all car sales by 2030.
While there might be no guarantees of Tesla being at the top constantly, one thing for sure is that it has morphed from a simple start-up to a well-established industry player, taking its place as the pioneer frontier of electric cars.
The image featured at the top of this post is ©Rokas Tenys/Shutterstock.com.