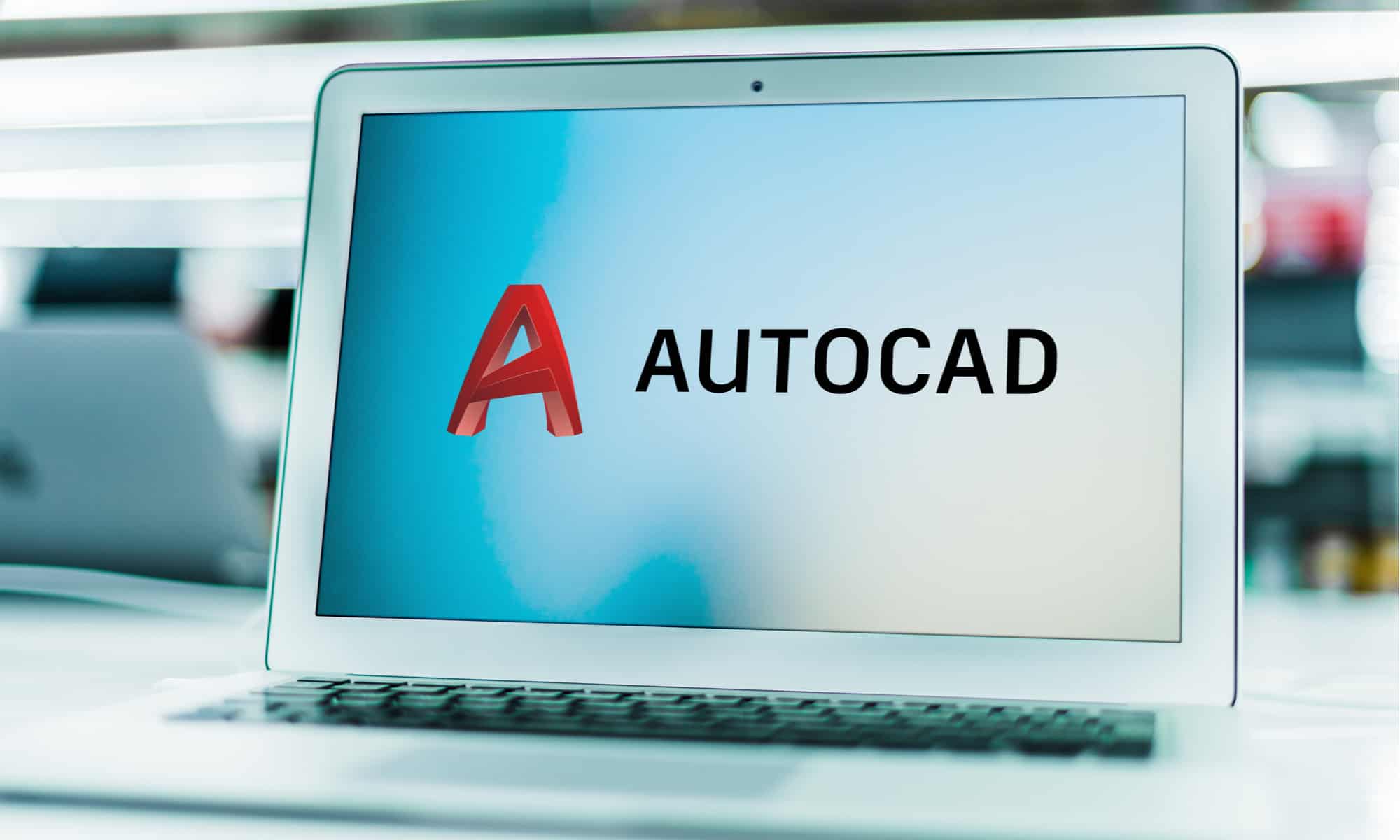 Six Facts About AutoCAD
Autodesk's AutoCAD is an industry-standard in CAD software. So much so that its name is synonymous with 3D design software.
Due to piracy, older versions available online, company subscriptions, and worldwide use, it's hard to get a ping on just how many people use AutoCAD, but the estimates say it could be anywhere from a couple million to a billion.
Students can get hands-on experience with a free education version of the software.
As of 2022, AutoCAD has been consistently developed for 30 years.
AutoCAD is versatile and can be used by more than just engineers and architects. The software can also be used to design fashion, 3D prints, spare parts for mechanics, and home improvements.
As a leading CAD software, there are training programs and classes available online and in-person through universities, colleges, and even private entities. Certification of course completion and proof of working CAD design knowledge is a great bullet point on a resume.
AutoCAD, which stands for computer-aided design, is a software application that was designed to allow architects to create 2D and 3D drawings. Autodesk initially developed the application for Windows and later created versions for Mac and Unix. The first official version was launched in December 1982. The current version, 24.3, was released in 2023.
Architects use AutoCAD to create building blueprints and floor plans. In addition, AutoCAD allows architects to map out electric and piping grids, and even calculate and estimate costs. Architects used to have to redo entire blueprints to accommodate a single change, such as the addition or repositioning of a room. But AutoCAD automatically adapts to such changes, saving time and money.
Quick Facts
Creator (person)

Autodesk

Original Price

$1,000

Operating System

Windows, macOS, iOS, Android

Developed By (company)

Autodesk
Engineers and designers from a wide range of industries, including aerospace, aviation, automotive, fashion, medical devices, and oil and gas quickly realized that AutoCAD could streamline their design process as well.
What Is AutoCAD: Explained
AutoCAD is the premier computer-aided design software for designing and drafting on the market. It is used by professionals in nearly every industry for design, project management, fabrication, and more. The technological support of CAD programs has changed design and engineering forever. The software is used to make design blueprints for whatever product or project the user is managing.
In 1994, there were already 750 training centers around the world that support the use of AutoCAD. Today, there is no way to tell how many people use AutoCAD in total. With prior versions of the software somewhere out there and the updated subscription model, the number of users could be in the millions, if not billions. We do know that around 141,214 different companies use AutoCAD. There are also over 1.5 million student members with free educational versions.
The CAD in AutoCAD stands for computer-aided design. At the forefront of computer graphics software, Autodesk took the CAD concept and pushed it to the fullest extent, and continues to move it further to this day.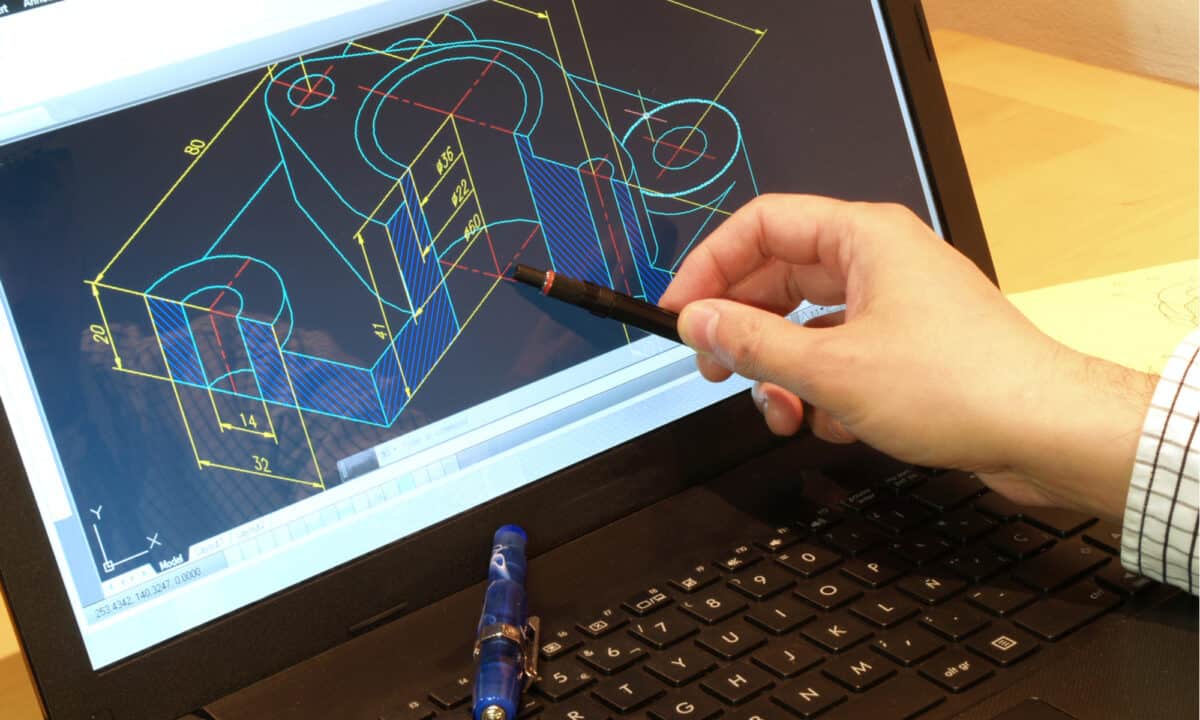 How To Use AutoCAD
If you happen to be a student, you can sign up for the free educational version of AutoCAD on a web browser. If you aren't, then you'll be required to pay the price of a subscription to AutoCAD either monthly or yearly.
Once you have a subscription, you should be directed to the site on the web browser to download the software application. The AutoCAD on a mobile app is not the full version available for desktop. You can pair the use of your AutoCAD subscription to view projects on a mobile app, but you will not be able to edit and control the project with the same range of tools.
After the download finishes, open the AutoCAD software application set up in the download section on the web browser. It will ask a few questions about where you want the program to be installed. Follow along until the setup is complete. On the last window of the setup, be sure to check the box next to 'start program after installing'. When you click on "Finish," it will open AutoCAD.
You can download AutoCAD for free on mobile app stores, but it is not fully functioning AutoCAD software. It is designed to let you view and manage project files, but not the projects themselves. It is still useful for showing off AutoCAD designing and drafting graphics to coworkers and clients.
How To Learn AutoCAD
While tinkerers may like to take an aggressive approach and just dive into the software tools to figure it out, there are incredible resources online that get you from day one newbie to a professional CAD designer. It's important to set your expectations early. It will take time to get a firm grasp of AutoCAD's controls and features. It will take even longer to master. Meanwhile, Autodesk will be creating more and more improvements and features to mess with and learn.
Don't bog yourself down by thinking you need to know everything there is to know about AutoCAD. Instead, start with a simple project. I would suggest that you search for a YouTube series of designing in AutoCAD for beginners. These guides are often very helpful and provide both auditory and visual learning aids.
There is also a large community of AutoCAD users that peruse forums to get and give tips to others. It's not a bad idea to check out AutoCAD at reddit.com or to find a community of AutoCAD designers to swap ideas with. I would recommend learning with a friend.
Ultimately, AutoCAD is a tool. The most direct and fulfilling method to learn is to create the projects you wanted to learn AutoCAD for. This will allow you to begin work on your ideal projects and learn the basics on the way. Once you get the hang of it, you'll find yourself redesigning or drafting your project to make use of new tactics and ideas.
The Difference Between AutoCAD and TinkerCAD
AutoCAD has features that use cloud-computing, but for the most part, it is installed and run locally. TinkerCAD is run on a server and accessed through web browsers. Both software applications can be used for designing and drafting. Both software applications have access to a free version.
AutoCAD, however, is a far more intensive tool for designing and drafting and can be empowered by running it on a capable computer. TinkerCAD relies on the server it runs on. This means that performance is impacted by both your internet connection and a load of work being placed on the TinkerCAD servers.
If you wish to use a more advanced software application for drafting models or designing graphics, Autodesk's program is significantly more powerful.
AutoCAD Release History
AutoCAD Version 1.0 – December 1982
Version 1.2 – April 1983
Version 1.3 – August 1983
Version 1.4 – October 1983
Version 2.0 – October 1984
Version 2.1 – May 1985
Version 2.5 – June 1986
Version 2.6 – April 1987
Release 9 – September 1987
Release 10 – October 1988
Release 11 – October 1990
Release 12 – June 1992
Release 13 – November 1994
Release 14 – February 1997
2000 AC1015 – March 1999
2000i AC1015 – July 2000
2002 AC1015 – June 2001
2004 AC1018 – March 2003
2005 AC1018 – March 2004
2006 AC1018 – March 2005
2007 AC1021 – March 2006
2008 AC1021 – March 2007
2009 AC1021 – March 2008
2010 AC1024 – March 2009
2011 AC1024 – March 2010
2012 AC1024 – March 2011
2013 AC1027 – March 2012
2014 AC1027 – March 2013
2015 AC1027 – March 2014
2016 AC1027 – March 2015
2017 AC1027 – March 2016
2018 AC1032 – March 2017
2019 AC1032 – March 2018
2020 AC1032 – March 2019
2021 AC1032 – March 2020
AutoCAD: End of Development
Autodesk still owns and develops yearly updates and feature add-ons for AutoCAD. It is the most popular program for designing and drafting models and graphics. There are countless users across the world making use of AutoCAD to design products, machines, public roads, plumbing, cars, engines, controllers, computers, and everything else.