Key Points:
Asus got off to a fast start with the Cache383/33 and 486/25 motherboards.
Asus helped Taiwan become a center for new tech and quality components.
The company has remained at the top of its industry to this day.
If you've shopped for computer components, laptops, or desktop computers, you've likely seen the name Asus branded on hardware. The company has a far-reaching market share dipping into every electronics market segment. But how did Asus become such a successful company?
Asus is a fascinating electronics company to explore with such a unique and storied past. In today's article, we'll dive deep into this company's rich history and see how it became so prosperous.
Quick Facts
Year Founded

1989

Founders

T.H. Tung, Ted Hsu, Wayne Hsieh, and M.T. Liao

Industry

Electronics

Headquarter

Taipei, Taiwan

Key People

Jonney Shih (Chairman), Jonathan Tsang (Vice-chairman)

Notable Products

Republic of Gamers, Asus Zenbook, Zenfone, Nexus, Vivobook, servers, tablets, and components

Website

https://www.asus.com
The Founding of Asus: How it happened
Asus has been ranked as the 5th-largest PC vendor in the world since 2021. But it wasn't always this way. Not long ago, the company was just an idea among a few coworkers at a rival computer company, Acer.
It all started in the late 1980s. T.H. Tung, Ted Hsu, Wayne Hsieh, and M.T. Liao were hardware engineers at Acer. The computer revolution was in full swing, with new companies springing up all the time to assert market dominance. Apple and IBM had recently found success in the lucrative personal PC market, and new players like Dell and Toshiba were also taking the field.
Asus was officially founded in 1989 in the city of Tapei, Taiwan. The founders pooled their skills and resources to create a motherboard prototype using an Intel 486 processor. This motherboard was the first hardware Asus created as a company, but it had no reputation and very few financial resources to continue. That's when they struck a deal with Intel.
You see, Intel had been having its own issues with creating motherboards. They simply ran into too many technical roadblocks while designing a motherboard around the 486 processor and needed an influx of new inspiration. Asus proved its technical prowess when its first motherboard worked flawlessly with the Intel 486 CPU.
Asus Through The Decades
The Early Years
Asus took off after its first motherboard prototype was a success. The company quickly became famed for its quality and reputation. Throughout the next several years, Asus would work closely with Intel to produce motherboards specifically for the next generation of CPUs.
In 1989, Asus launched the Cache383/33 and 486/25 motherboards. These motherboards proved to be a massive success for the company and were used in industry-leading products by IBM and ALR. Riding the momentum from its first success, the company dropped its next release the following year. Known as the EISA 486 motherboard, this would go on to become the company's most successful release to date.
The next several years saw more innovation from Asus. The company released the 32-bit SCSI interface in 1992 and followed it up with the launch of the Intel Pentium 586 motherboard the year after that. By 1995, Asus was known as the world's leading motherboard manufacturer.
The New Millenium
The end of the 1990s was a time of rapid growth for Asus. The company prioritized talent acquisition and research into new technologies. Because of this, they were able to bring radical new technology to market before their competitors.
Asus began trading as a public company in 1996, with an official listing on the Taiwan Stock Exchange. Thanks to Asus, Taiwan became a hub for technology with a reputation for quality components and new development. The company branched out into the mobile computing market with the release of the Asus P6300 laptop in 1997.
By 2000, the company opened customer service centers in China, the Netherlands, the United States, Australia, and Japan. With such extensive marketing efforts, the company soon became a household name, especially with further advances in the laptop market.
The early 2000s saw Asus release an array of experimental technologies. It started with the launch of the world's first ever PDA, or personal digital assistant. An early precursor to the modern smartphone, the PDA was designed to take notes, hold dates in a calendar, and offer functions like a calculator and clock. While not a smashing commercial success, the Asus PDA ran on the Intel PXA250 CPU and was officially named the Asus MyPal.
Continued Innovation
Over the next several years, Asus released revolutionary new technologies like the first 3G flip phone, the Asus J100. In addition to this, the company released the world's first laptop with a built-in TV-tuner, the Asus W1. While none of these products enjoyed commercial success, they did serve to cement the brand as a world-class manufacturer of a wide range of electronics.
Asus never lost touch with its roots. The company continued to produce motherboards with a focus on Intel CPUs. The company released the world's first all-black printed circuit board, used in the Asus CUSL2-C Black Pearl motherboard. While nothing special today, black printed circuit boards offered an innovative aesthetic when compared to the green boards common at the time.
Asus continued to innovate in the motherboard space, releasing the first dual-LAN motherboard for home use and the first multi-GPU motherboard. With Nvidia being a newcomer on the scene, Asus solidified their partnership with the release of the Nvidia-SLI-focused A8N-SLI Deluxe motherboard.
The Republic of Gamers
With a focus on motherboards, the company always garnered a special love from gamers and PC enthusiasts. In 2006, Asus tapped into this market with the development of the sub-brand: Republic of Gamers, or ROG for short. The Republic of Gamers would go on to represent the pinnacle of gaming and overclocking technology.
2006 also saw the launch of the first ROG motherboard: the Crosshair. Designed specifically for overclockers, this motherboard offered additional settings for gamers and enthusiasts. Not long after, Asus expanded its line of gaming laptops.
The following year saw the release of one of their most iconic collaborations. The Asus Lamborghini VX series laptop was a collaboration with the famous sports car brand to create the most striking design ever. While the new laptop looked incredibly unique, it also packed serious performance for gamers, with a discrete GPU and powerful processor.
Environmental Initiatives
Asus has always focused on research and development. Because of this, the company was poised to take advantage of new technologies and continued to expand with a focus on environmentally friendly tech.
In 2000, the company launched the Green ASUS as part of a company-wide sustainable computing initiative. The company outlined "green" policies for its procurement, manufacturing, and marketing practices. This initiative would result in the continued focus on energy-efficient computers designed to provide higher performance with lower power consumption.
As the 21st century advanced, Asus released more efficient and powerful technology, with the first motherboards to pass the Energy Star 5.0 certification in 2009. Research institutes recognized the company for its responsible manufacturing and recycling processes. Additionally, most of the company's products received EPEAT Gold Awards, highlighting their energy efficiency.
New Markets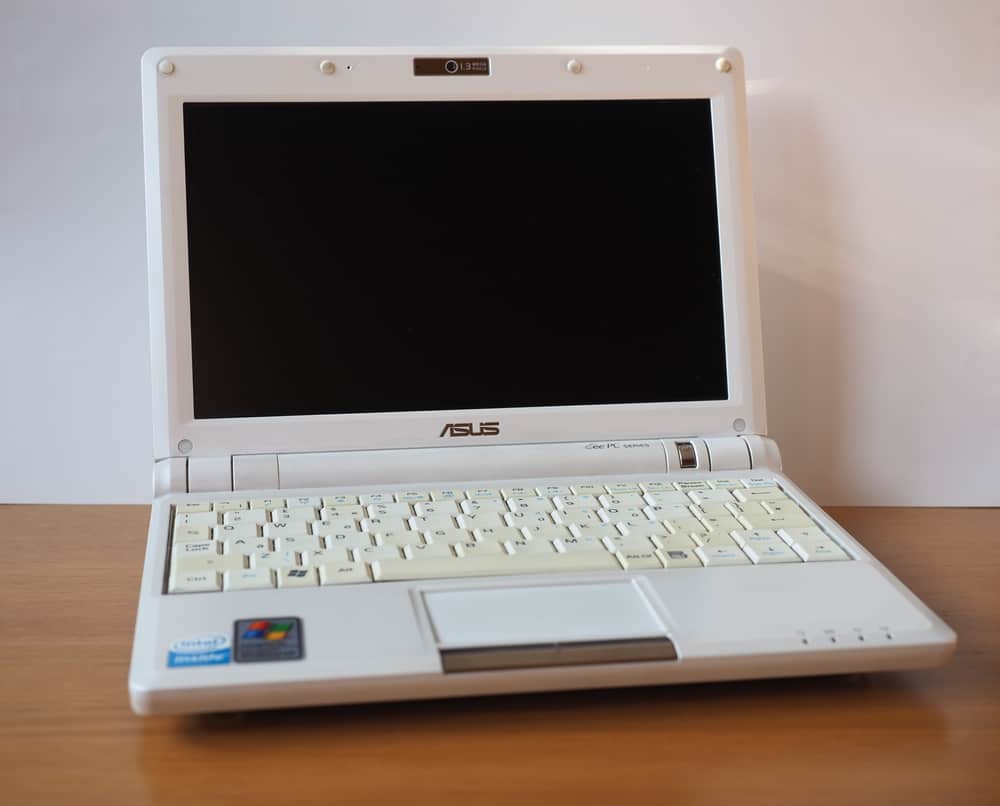 Asus continued to expand its mobile product line. With the release of the Eee PC, Asus garnered praise from Forbes Asia, naming it PC Product of the Year. The next decade was particularly prolific for the company. Asus released all-in-one desktop PCs, LCD monitors, tablets, and 2-in-1 devices, often with innovative and unique features.
Asus pioneered a lot of new technology in this time period. The world's first detachable Ultrabook was released in 2012. This design would be common over the next few years, with manufacturers like Dell, HP, and Microsoft offering similar products.
Not all of its products were successful, but this willingness to experiment with new technologies is what brought the company success in new and emerging markets. Smartphones are a great example of this. In 2014, Asus released the ZenFone lineup, competing with products like the iPhone and Samsung Galaxy.
Asus also expanded into cloud computing. Beginning in 2012, the company has been working with the city of Taipei to pioneer a "Smart City" solution. This initiative includes multiple cloud computing platforms and smart devices such as the Air Box air quality detector.
With the ecosystem of Asus products growing rapidly, it is safe to say Asus will continue its expansion into new markets throughout the next decade. Looking at the company's past experiments, it is clear that you never know what to expect from them regarding new technology.
What are the most important inventions from Asus
2006 – First Asus Gaming Laptops
Asus joined the gaming computer industry in 2006 when they released the ROG series of laptops. Short for Republic of Gamers, this new series of laptops offered discrete graphics, powerful CPUs, and advanced cooling systems. They were often finished in vibrant colors with brightly lit logos and LEDs, giving them the characteristic "gaming" aesthetic, we have come to know and love.
2007 – Eee PC – An Ultra-Portable Laptop
The Eee PC was launched in 2007 and was one of the most popular ultraportable laptops ever made. It was granted numerous awards for its efficient design and was one of the company's best-selling products for a short period of time. Unfortunately, the growing popularity of tablets spelled the death of the Eee PC in 2013.
2012 – Google Nexus – An Asus Tablet
With the growing popularity of tablets, Asus was quick to kill off underperforming products to tap into new markets. They released the Nexus 7 tablet, branded as a Google device. While not the first company to produce tablets, the popularity of the Nexus 7 is a tribute to its price to performance offerings.
The innovative tablet was immensely popular from its initial launch in 2012, with many retailers running out of stock quickly. Additionally, magazines like Engadget and PC World pointed out the competitive pricing and unique benefits of the Nexus 7 tablet.
2014 – Zenfone Series – Asus Smartphone
Asus joined the smartphone industry in 2014 with the release of the first generation Zenfone. Built on the Android platform and powered by Intel processors, the Asus Zenfone took a unique approach to smartphone hardware.
2022 – Zenfold Fold OLED – A Foldable Laptop
OLED display technology is growing in popularity. Asus has taken the fantastic capabilities offered by the OLED display to another level with the innovative Zenbook Fold. While rival companies like Lenovo already beat Asus to the general concept of a foldable laptop, Asus offers a much more versatile and robust solution with some unique features.
Similar to a foldable smartphone like the Samsung Galaxy Fold, the Zenbook uses an OLED display that lets you use the touchscreen in tablet or laptop mode. Additionally, it comes with a magnetically detachable keyboard to use like a regular laptop.
How Does Asus Make Money?
Asus operates globally, with most of its sales coming from Asia, Europe, and North America. The company produces a vast array of products, with offerings in almost every consumer electronic market segment.
Most of Asus' revenue comes from personal computers, including laptops and, to a lesser extent, desktops. As of 2020, the sale of PCs accounted for 67% of the company's revenue. Motherboards, graphics cards, and PC components account for the remainder of the company's sales.
Asus Partnerships
While most companies grow their market share and expand into new markets by acquiring or merging with other companies, Asus has historically taken a different approach. Instead of buying up the competition, the company's growth strategy encourages partnering with select companies to produce specialized products.
Asus has partnered with dozens of companies to experiment with new technologies over the years. While not all of them were successful, some of them were vital to the company's success. Let's discuss some of the most notable partnerships.
Intel – 1992
Asus has worked with Intel since the company's inception. However, a formal partnership was not arranged until 1992. As a result, Asus regularly received prototypes and research data from Intel to produce motherboards for each new generation of processors. This partnership spurred the incredible growth of Asus as a leading motherboard manufacturer.
Lamborghini – 2006
Asus partnered with the legendary car maker in 2006 to produce a visually striking gaming laptop. Inspired by the classic Lamborghini design, this laptop was offered in a vibrant yellow finish. It came with equally capable hardware to back its appearance. The Asus Lamborghini was only produced for a limited time and is exceedingly rare today.
Garmin – 2009
Although the partnership was short-lived, Asus partnered with Garmin in 2009 to release the world's first multifunctional Windows smartphone. Known as the Garmin Asus Nuvifone M10, it was one of the earliest smartphones to offer built-in GPS. Unfortunately, the product was quickly surpassed by superior Apple and Android smartphones.
Bang and Olufsen – 2010
Asus partnered with industrial designer David Lewis from legendary audio company Bang and Olufsen. Intent on improving the sound quality of its laptops, Asus partnered with the designer to create a laptop with ten times larger audio chambers for premium sound. This led to the creation of the N-series laptops in 2012. The N-series went on to become a flagship multimedia laptop with famed pristine audio.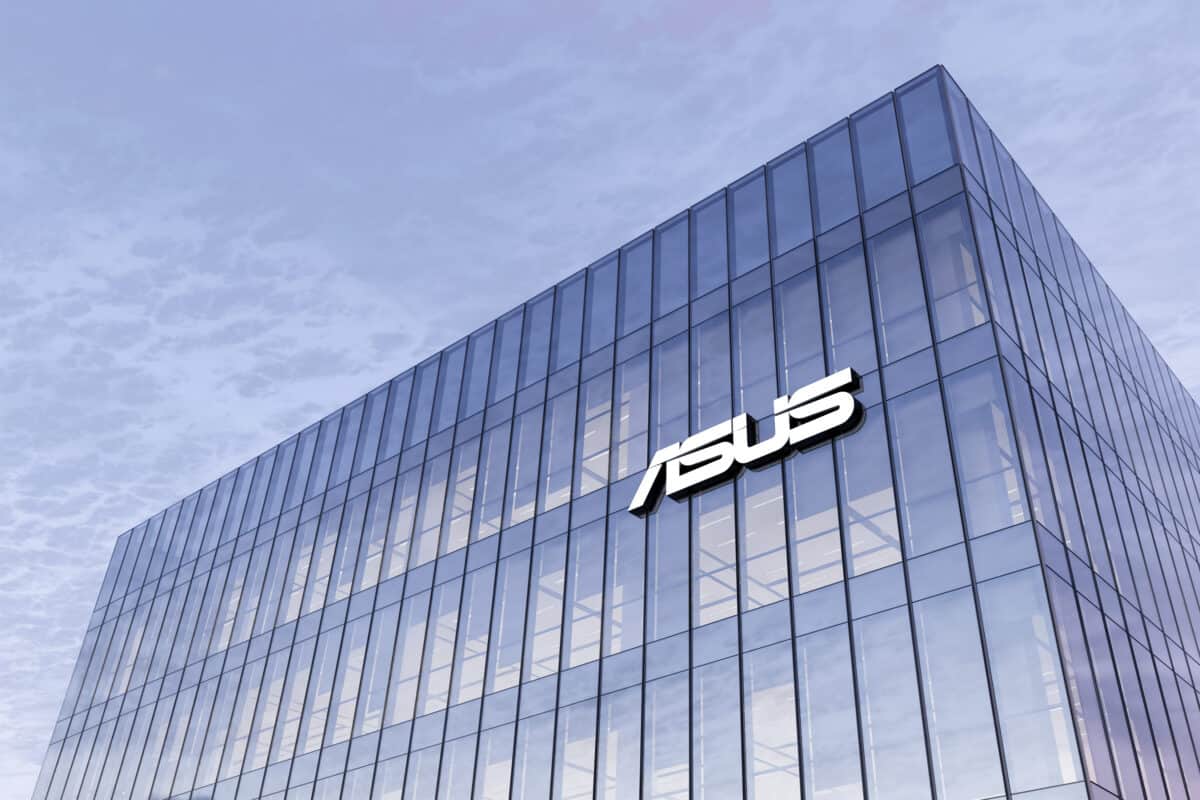 Asus Notable Controversies
2008 – Cracked and Unlicensed Software
Asus allegedly shipped laptops with cracked and unlicensed versions of Windows Vista. This was reported by a reader of PC Pro magazine and later discovered to be caused by accidental installation from misconfigured install media. The company never divulged a satisfactory explanation.
2014 – WiFi Security Vulnerabilities
A security vulnerability was uncovered affecting specific Asus wireless routers. This vulnerability compromised routers and allowed external storage of any USB device to be read through a backdoor in the router's firmware. Asus remedied the issue by 2016 in response to an FTC complaint. In response to this compromise, Asus improved its security policies with increased penetration testing and regular security audits.
2019 – Supply Chain Attack.
Asus servers were compromised in a hack of the Asus Live Update software. Hackers were able to access sensitive company information through a backdoor in the software distributed on Asus laptops and servers. Asus released a patch to remedy the issue, but by that time, between 500,000 and 1 million devices were infected with the backdoor.
2022 – Backwards Capacitors
An embarrassing manufacturing mistake led to the recall of Asus Z690 Maximus Hero motherboards. A RAM capacitor was allegedly installed backward in certain motherboards, leading to the premature failure of MOSFETS. Motherboards affected by the issue would be unable to detect RAM due to this faulty capacitor.
Up Next…
We have plenty more articles for you to check out!
The image featured at the top of this post is ©askarim/Shutterstock.com.