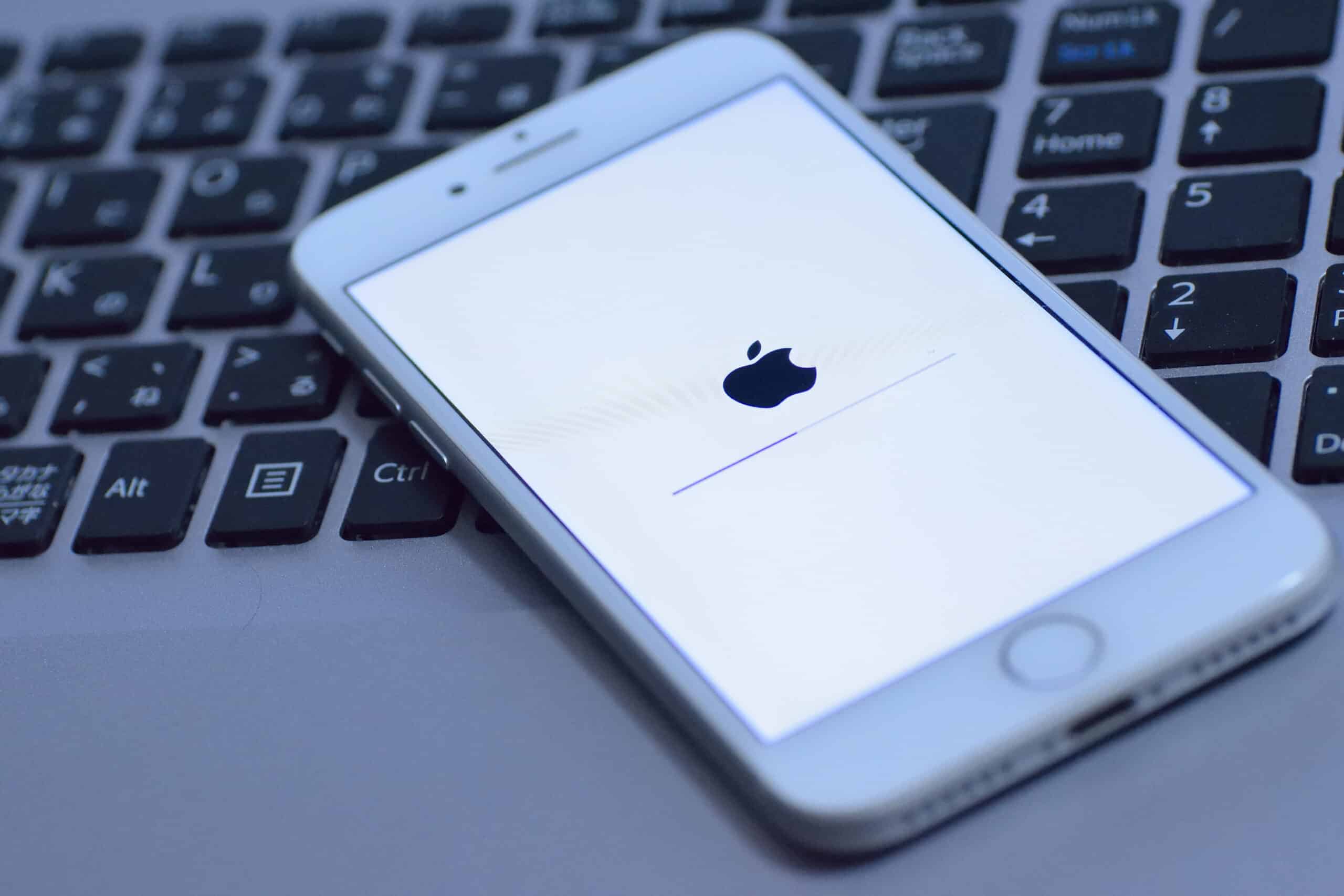 Key Points
In 1983, the first Apple phone prototype was created.
In the United States, there are over 113 million iPhone users.
With over 250,000 security features, iOS has a robust security platform.
Foursquare was the first iPhone app, released in 2009.
iOS has the largest app store of any platform, with over two million apps and games available.
What is Apple iOS?: Explained
Apple mobile devices run on Apple iOS, the operating system based on Mac OS. This proprietary operating system was first released in 2007 and continues to power Apple iPhones, iPads, and other devices.
As the second most popular mobile OS, behind Android, iOS offers user-centric designs, a broad range of apps, efficient battery use, and other benefits. Compared to Android OS, however, iOS has been criticized for having fewer options for customizability, apps, widgets, and file transfers. This operating system is now on its 15th version, with iOS 16 expected to be released in the fall of 2022. An estimated 2.2 billion iPhones have been sold since 2007.
Quick Facts
Creator (person)

Scott Forstall, Jony Ive

Original Price

N/A

Operating System

iOS

Developed By (company)

Apple Inc.
How to Use Apple iOS
Thanks to iOS, an iPhone can be used to search the Internet, make voice commands, get directions to any address or business location, stream entertainment options, and perform a number of other tasks through apps, widgets, and an Internet connection. A primary goal of Apple iOS, like other smartphone operating systems, is to create an intuitive interface that typically doesn't require any tutorial for first-time users.
The underlying software that allows iPhone users to interact with their phones using gestures like swiping, tapping, and pinching is known as the iOS. Again, one wouldn't need a swiping, tapping, or pinching tutorial. These finger actions are usually carried out on multi-touch capacitive touch screen displays, which have a quick response time and can accept input from multiple fingers.
Apple provides free digital versions of its official user guides. In addition, you can find physical copies for $10-$25 on Amazon from various third parties. Still, the free official iBooks guides have some advantages, thus providing you with a better tutorial on using iOS.
The Difference Between Apple iOS vs Android
There are various pros and cons between Android and iOS. The primary distinction between Android and iOS is that Android is developed and owned by Google. Apple, on the other hand, owns and develops iOS. Furthermore, Android is open-source software that anyone can download for free, whereas iOS is proprietary software that users cannot download for free.
Android apps can be downloaded from Google Play, while users can download iOS apps from the Apple App Store.
Apple iOS also has better integration with other mobile devices than Google Android. In addition, the speed at which iOS devices run remains constant over time, whereas the performance of Android devices, on the other hand, may deteriorate over time.
But Android is far superior at app organization, allowing users to prioritize essential apps and hide less valuable apps in the app drawer. Furthermore, many users consider Android's widgets far superior to Apple's. These pros and cons have allowed both operating systems to remain popular, though there are more Android users than iOS users.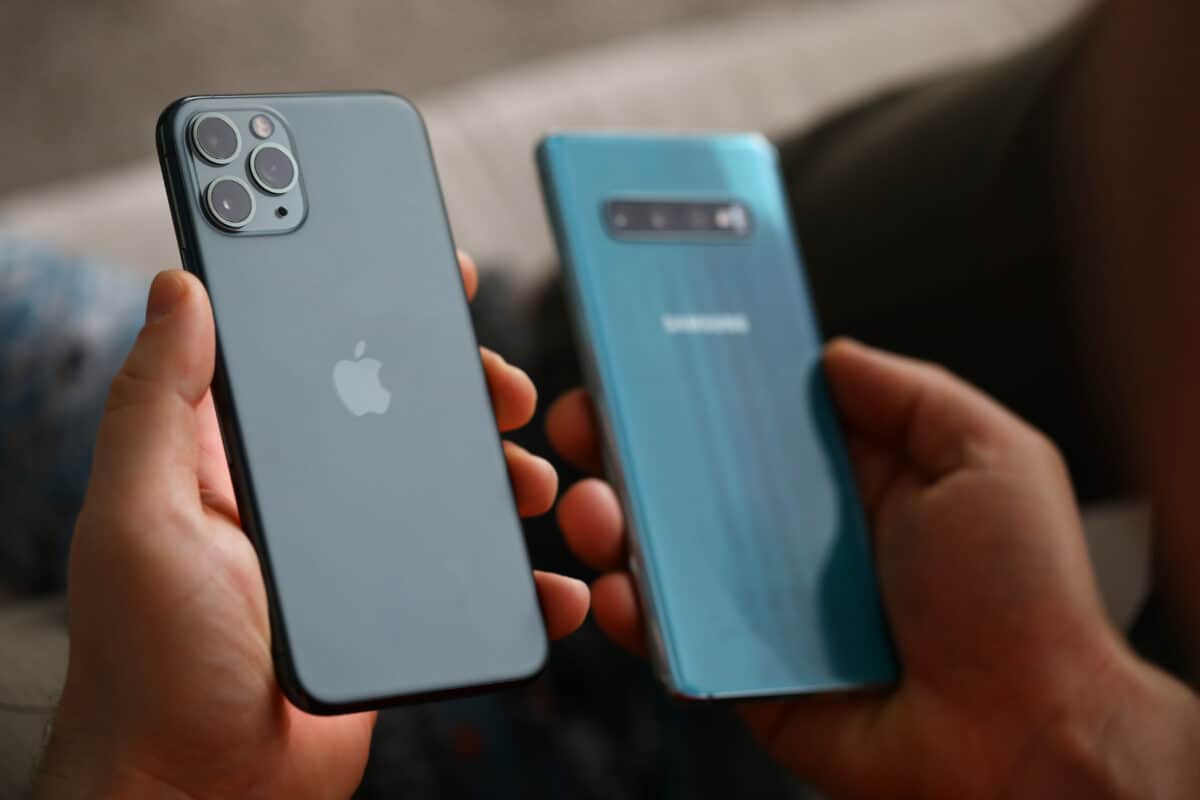 Apple iOS Version History
While the first three versions of iOS were referred to as iPhone OS, they started the OS on a trajectory that's still going. Apple continues to update the operating system used on some of the more popular devices. Here is a timeline of the key Apple iOS versions and some of the key capabilities introduced in each version.
iOS 1 – June 2007
The first version of the Android-iOS was iOS 1.0; it had core iOS UI, Multi-touch gestures, Mobile Safari, iPod, Visual Voicemail, Maps, and iTunes Sync as its features. iOS 1.1 was for iPhone 2G and iPod Touch 1st Gen. It included iPod touch compatibility, in addition to other improvements.
iOS 2 – July 2008
iOS 2.0 had Native 3rd-party apps, App Store, MobileMe, Contact search, and Microsoft Exchange support. In addition, iOS 2.0 started a trend of introducing a slew of other features that had previously only been available on other platforms. Full support for Microsoft Exchange for push email, calendars, and contacts were the most important features of this version. Apple also added proper contact search (previously, you had to scroll through your contacts manually) and email multi-selection. iOS 2.1 was supported in iPhone 3G and iPhone 2G, iPod Touch 2nd Gen and iPod Touch 1st Gen. It had features including battery life and speed fixes, iTunes Genuine playlist, and dropped call fixes.
iOS 3 – June 2009
The version that first debuted in 2009 offered MMS support in the Messages app, copy and paste, and video recording capabilities. It was also the iOS that was used in the first generation of iPad products. The final update of this version was 3.2.2.
iOS 4 – June 2010
Finally, Apple started calling the operating system iOS in 2010. This version was also significant because it was the first time that Apple started dropping support for original iPhones. iOS 4 introduced folders for apps, AirPlay, personal hotspots, FaceTime, iBooks, and other popular features.
iOS 5 – October 2011
iCloud, Wi-Fi-enabled iTunes syncing, the Notification Center, and wireless iPhone activation were just a few capabilities added with iOS 5. This version was updated a few times between October 2011 and May 2012 before support finally ended for it in 2014.
iOS 6 – September 2012
Siri and controversy sum up the history of iOS 6. The voice command software was ahead of its time but 2012 saw the increased popularity of Android take its toll on the relationship between Google and Apple. Google Maps was no longer pre-installed but was replaced by Apple Maps. Unfortunately, Maps had bugs that caused errors in facts and directions. Scott Forstall, head of iOS development, was eventually fired due to these issues and his refusal to make a public apology regarding the app.
iOS 7 – September 2013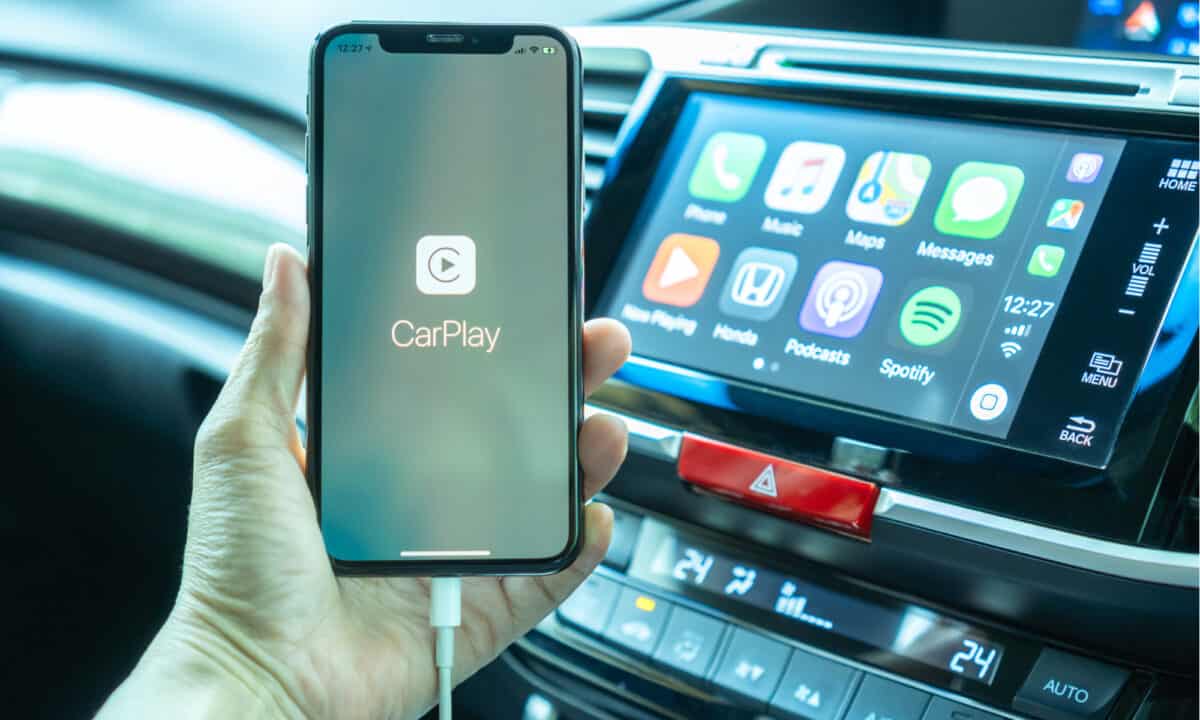 The first version of iOS under the leadership of Jony Ive, rather than Scott Forstall, led to a major user interface overhaul and the introduction of AirDrop, Activation Lock, and CarPlay. There were pros and cons to these overhauls, however, because some users experienced motion sickness due to the animations and felt the fonts were too small and thin to read comfortably.
iOS 8 – September 2014
iOS 8 introduced Apple Pay, Apple Music, and a number of iCloud improvements. Some of the design issues and complaints of iOS 6 and 7 were worked out, paving the way for more popular features. This operating system version was updated from September 2014 until version 8.4.1 was released in August 2015.
iOS 9 – September 2015
Version 9.0 focused on creating a stable foundation for the operating system. While some new features were introduced, iOS 9 was all about increasing responsiveness, refocusing, and improving older device performance.
iOS 10 – September 2016
With a shift in focus to interoperability, iOS 10 allowed Siri to be used in third-party apps. The operating system also allows apps to interact, including iMessage. Users could delete built-in apps for the first time.
iOS 11 – September 2017
Augmented Reality and iPad improvements best summarize iOS 11. iPads could now operate with split-screen apps, support drag and drop functionality, and work with Apple Pencil. For many, this marked the first time models in the iPad Pro series could be called laptop replacements.
iOS 12 – September 2018
ARKit 2 and Siri saw the most significant updates in this iOS version. Parents could also monitor devices with the new Screen Time feature. The version was updated from 12.0 to 12.4.8.
iOS 13 – September 2019
iOS finally shifted gears and was only compatible with iPhones in this version. iPadOS was launched to help create more unique features between the two types of devices. For the smartphone, iOS 13 offered Face ID, Dark Mode, Portrait Lighting, and Apple Maps Look Around.
iOS 14 – September 2020
Customization was the central feature of iOS 14. Privacy controls, home screen widgets, third-party apps for email and web browsers, and App Library were all added for a more personalized, convenient iPhone experience.
iOS 15 – September 2021
The current iOS offers SharePlay for FaceTime to share screens, videos, and audio. Thanks to the enhanced microphone and focus modes, users also have greater control of their iPhone experience. Siri also now works completely offline. 
iOS 16 – Expected September 2022
Though not offered yet, Apple has shared some key features to expect with iOS 16. These include more lock screen customization, additional focus filters, and improved medication tracking with Apple Health. These are just a few of the many updates to be expected.
Up Next…
iOS vs. Android – Learn more about the differences between the two mobile platforms in this full comparison.
Best Apple Chargers – Keep your Apple devices charged up with one of our top picks for Apple-compatible chargers.
Apple M1 Max vs. Apple M1 Ultra – Find out more about the differences between these two proprietary Apple chipsets in our side-by-side comparison.