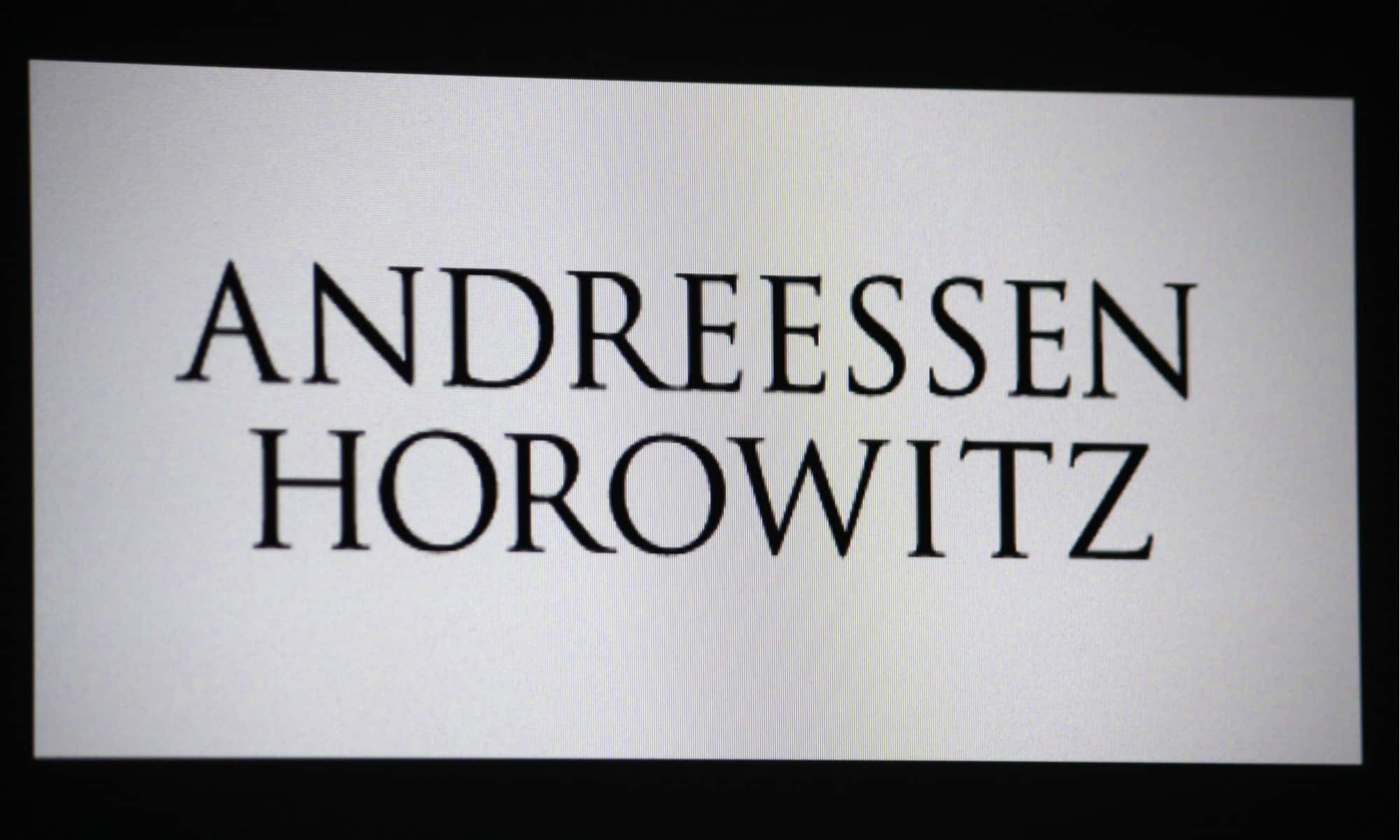 Key Points
Marc Andreessen and Ben Horowitz founded Andreessen Horowitz in 2009 in the aim of reinventing Silicon Valley's investing style and melding it with a digitally focused outlook.
Before then they had experienced great success with Netscape, the most important browser of the 90s, and LoudCloud. They were also early investors in Facebook, LinkedIn, and Twitter.
As of 2022, the firm's total assets under management have been estimated at being approximately $28 billion.
The History of Andreessen Horowitz: What To Know
Known colloquially as a16z, Andreessen Horowitz is a Silicon Valley venture capital firm that invests in digital technology companies and internet entrepreneurs with a clear vision for the future. The firm is famous for its giant fund sizes and the almost preposterously high valuations it gives the companies it invests in.
The firm was co-founded in 2009 by venture capitalist partners Marc Andreessen and Ben Horowitz. Its lofty goal is to bring the future to the present by connecting investors, entrepreneurs, industry experts, media, academics, and other players in the digital world. In 2022, the total net worth of a16z's assets under management is around $28 billion. This includes multiple core funds as well as various specialized funds dedicated exclusively to crypto and bio investments.
Quick Facts
Year Founded

2009

Founders

Marc Andreessen and Ben Horowitz

Industry

Internet-based technology

Headquarter

Menlo Park, CA

Key People

Marc Andreessen, Ben Horowitz, and Margit Wennmachers

Notable Products

Facebook, Twitter, Airbnb, Coinbase

Website

https://a16z.com/
One of the firm's most highly publicized views is that it doesn't matter how many of its investments fail, only how many succeed wildly. Marc Andreessen believes that, out of the hundreds of deals they make, an average of only 15 per year are responsible for their massive returns. Perhaps thanks to this philosophy, Andreessen Horowitz has made its investors billions of dollars in profits and joined the ranks of Silicon Valley's most elite venture capital firms in just a little over a decade after its founding.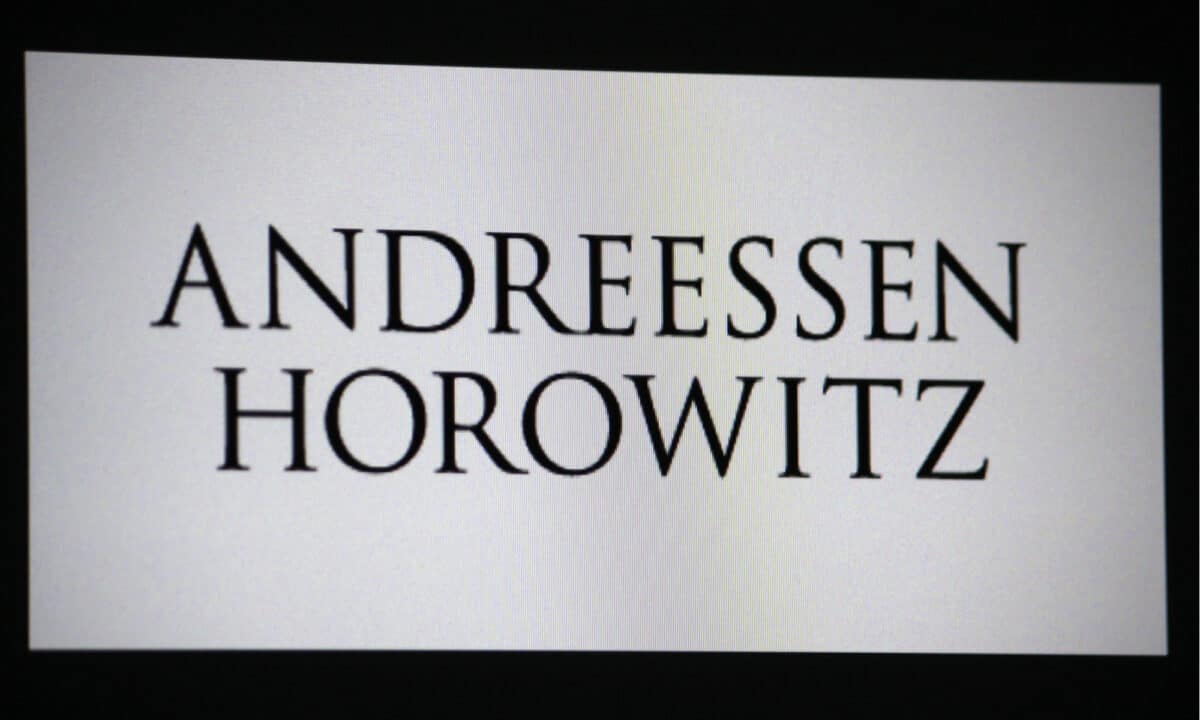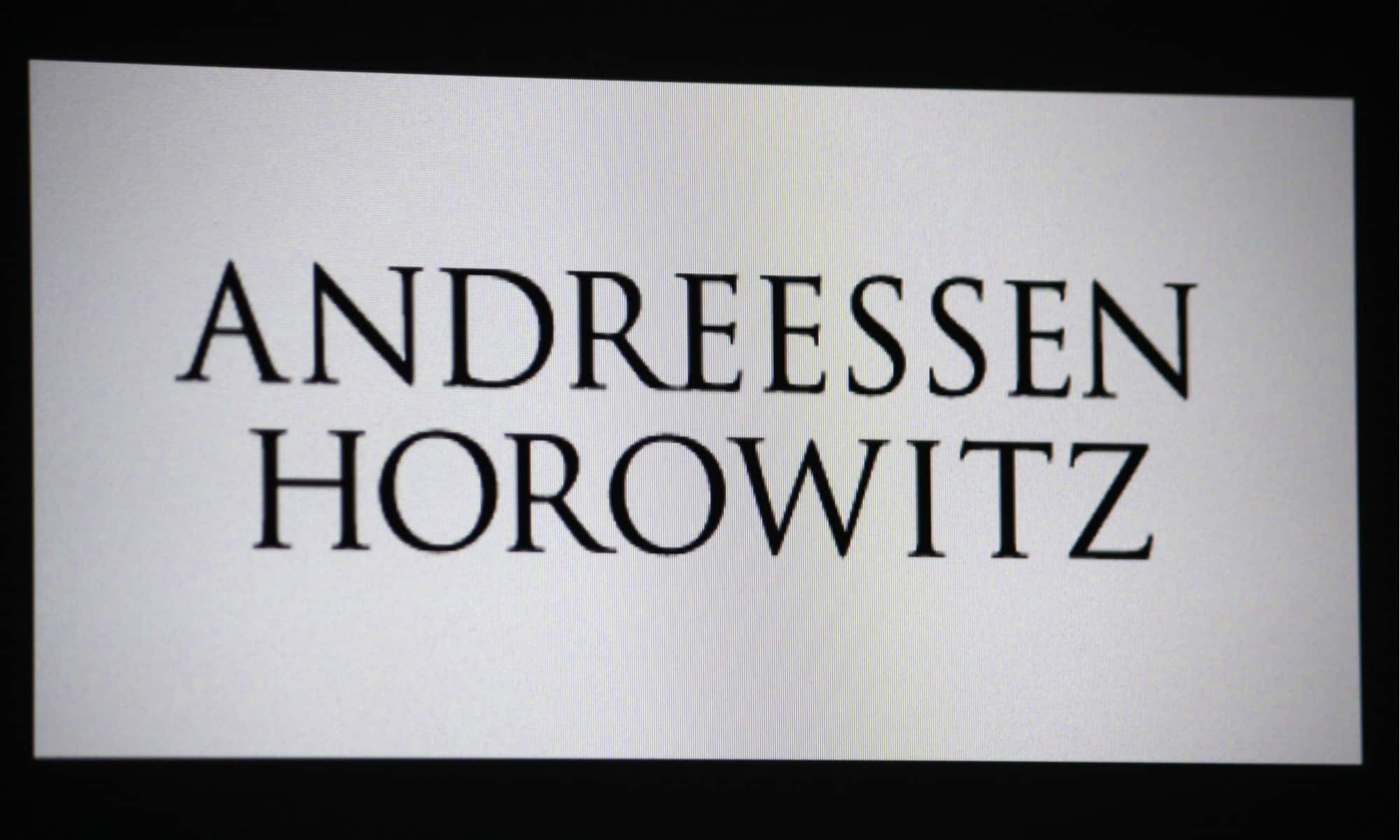 The Founding of Andreessen Horowitz: How It Happened
In his 20s, Marc Andreessen co-created Mosaic, the first internet browser to be widely used. Shortly after, he moved to Silicon Valley where he met an entrepreneur named Jim Clark. Together, Andreessen and Clark designed Netscape, which would become the most popular web browser of the 90s.
Netscape quickly bloomed into both a massive business and a cultural phenomenon, later recognized as one of the forces that kicked off the original dot-com boom. Its 1995 IPO opened at $28 per stock and shot to $75 by the end of the day. At only 24, Andreessen was featured on the cover of Time Magazine. In 1999, Netscape was bought by AOL for just under $10 billion, although the payment was mostly in AOL stock, which was highly inflated at the time.
Marc Andreessen and Ben Horowitz first worked together at Netscape. Later, they co-founded Loudcloud, an early cloud computing company, which was bought by HP in 2007 for just under $2 billion.
Over the years, the pair found that they worked well together. Andreessen is the more technical of the two, fascinated by the digital future, and Horowitz is more people-oriented. According to Andreessen, part of their success together is due to Horowitz having important qualities that he lacks, like good management skills and character judgment.
Before co-founding a16z, the two dabbled in the venture capitalist world, gaining a reputation for being rebels. In their first three years as amateur angel investors, they funded 36 different startups with their own money, about one per month. In those years, the biggest check they signed was for around $200,000. Before launching their firm, they had already invested $10 million of their personal net worth into around 50 tech startups, among them Twitter, Facebook, and LinkedIn.
In July 2009, flush with $300 million of freshly raised capital, they officially opened the doors of their new investing firm, Andreessen Horowitz. Their idea was to reinvent Silicon Valley's investing style and merge it with their digitally focused worldview. Marc Andreessen famously believes that software is well on its way toward eating the world. The firm was determined to avoid popular investing honeypots like transportation and infrastructure companies and focus solely on software companies with broad online applications.
To get their foot in the door as a new investment firm, they decided to take the opposite approach as the close-lipped firms surrounding them. Andreessen Horowitz leaned heavily into marketing. The founders threw lavish events filled with celebrities and media. They gave an endless string of interviews with mainstream and tech journals, talking up their firm and the companies they invested in and talking down their competition.
The next bullet point in their strategy was stage agnosticism. They decided it didn't matter whether they were able to invest in seed rounds or later stages of the startups they liked. They doled out smaller seed checks to new companies and didn't shy away from buying shares of tech giants that were already highly valued.
For many years, neither founder had an official salary, and the partners they hired also accepted lower compensation than the market average. This was so that they could invest most of their 2% fees into expanding their services team.
They hired the best marketing experts they could find and spent millions on helping develop the startups they invested in. They also helped match the companies in their portfolio with government agencies and international corporations in the hopes that the found synergy would make all parties orbit around Andreessen Horowitz. The plan was to use these services to sweeten the deals they made and attract the best startups in the world.
The plan worked. Their $300 million fund, the firm's first, ended up with an internal return rate (IRR) of 44%. Their second fund swelled to around $600 million and gave an IRR of 16%. Their third and fourth funds skyrocketed past a billion dollars each with respective IRRs of 15% and 12%.
Andreessen Horowitz: Through the Years
2009-2010: Fund I
A sixth of the $300 million in the firm's first fund went into buying around 1.8% of the telecommunications app Skype. The firm followed its investment by helping to connect Skype with Facebook.
Facebook ended up picking Skype to provide video call capability for its messaging service, Facebook Messenger. In around a year and a half, Microsoft acquired Skype. Andreessen Horowitz's shares cashed out at $153 million, about four times its initial investment.
Another standout investment from Fund I was Okta, a user authentication company. A16z bought 20% of Okta for $10 million in early 2010. When Okta later went public, it was valued at $6 billion, and a16z's stake turned into nearly $2 billion.
Instead of sitting on their already massive net worth, Andreessen and Horowitz started raising their second fund almost immediately.
2010-2011: Fund II
In late 2010, Andreessen Horowitz raised $650 million to create its Fund II. At the time, the idea of launching a $300 million fund one year and jumping straight into a second fund the next year seemed crazy to most established firms.
Fund II put a16z's total capital under management at nearly a billion dollars. Its annual fees were now growing the firm's net worth by about $16 million per year, which gave it plenty of space to expand its services and recruit even more talent.
The co-founders had their eyes on communications specialist Margit Wennmachers for a long time. She'd been doing PR work part-time for Andreessen Horowitz, and at the close of 2010, they finally invited her to become the firm's full-time head of marketing. It was the first time a venture capital firm had ever hired a head of marketing.
As 2011 dawned, the firm invested over $80 million from its Fund II in private secondary shares of tech giants like Facebook, Twitter, Airbnb, Pinterest, and Groupon. In April 2011, it put nearly $11 million into a Series B funding of Tiny Speck, a small gaming startup. Tiny Speck's CEO, Stewart Butterfield, soon realized his game wasn't gaining traction, so with Andreessen and Horowitz's blessing, he used the money he had raised to pivot the company's focus.
Butterfield's team had been developing extensions on a non-proprietary messaging protocol, Internet Relay Chat (IRC), for their workplace communications. They'd found the protocol so useful that they decided to put all their efforts into designing a friendly UI and taking the product to market under the name Slack. When Slack eventually went public, its market value shot up to nearly $20 billion, turning a16z's stake into around $3 billion.
2012-2013: Fund III
As 2012 began, Andreessen Horowitz raised $1.5 billion to launch its Fund III. The fund represented about 7.5% of all the venture capital raised around the world that year.
The firm kicked off Fund III by putting $100 million into buying just over 10% of Github, an internet hosting company for software developers. At the time, this investment represented the largest series A funding in history. When GitHub was acquired by Microsoft in 2018, a16z made a billion dollars off the investment.
In 2013, Fund III invested $25 million into a series B funding of Coinbase, a crypto company. Coinbase went public in April 2021, and a16z's stake was valued at $11 billion, seven times its initial investment.
Fund III invested in 76 startups in 2012 and 97 more in 2013, including Oculus and Lyft.
2014-2015: Fund IV
Only two years after launching its $1.5 billion Fund III, Andreessen Horowitz closed its Fund IV to the tune of another $1.5 billion. In March 2014, its assets under management had reached about $4 billion.
Fund IV's standout investments included companies like Reddit, BuzzFeed, Instacart, and Magic Leap.
2015-2022: Core, Bio, and Crypto Funds
By 2015, Andreessen Horowitz was looking unstoppable. That year, it raised $200 million for its first bio fund, focusing on software with biological applications like drug discovery and DNA engineering. In 2016, it started its third $1.5 billion core fund, Fund V. In 2017, it closed a second bio fund at $450 million.
In 2018, the firm finally decided to get into the world of crypto with a $300 million crypto fund that would invest exclusively in cryptocurrency and blockchain companies. In 2019, it slowed down a bit, launching its Fund VI with $840 million.
2020 turned out to be the firm's busiest year yet. It started off closing its Fund VII at $1.3 billion and then quickly launched what it called a growth fund of $3.2 billion. These were followed by a third bio fund of $750 million and a second crypto fund of $515 million, bringing a16z's total capital invested in 2020 to around $6 billion.
One of its most important investments in 2020 was a $150 million series G funding of a social gaming platform called Roblox. Within a year, Roblox went public. Today, a16z's 2% stake in the company is worth over a billion dollars, nearly 15 times the initial funding.
Another important 2020 investment was a $12 million series A funding of Clubhouse, a social networking app that focuses on audio and chat. The following year, at its series B round, the app's value hit $1 billion.
In 2021, Andreessen Horowitz added a third dedicated crypto fund of $2.2 billion. It put $100 million into series A funding of OpenSea, the world's leading NFT marketplace.
In 2022, the firm estimates its total assets under management to be around $28 billion generated from around $8 billion in initial investments.
What Are the Most Important Inventions From Andreessen Horowitz?
In 2019, Andreessen Horowitz brought an important idea to the world of venture capital. The firm renounced its legal status and exemptions as a venture capital firm, instead registering all its partners as legally qualified financial advisors.
On the downside, this meant the firm's employees and investors were subjected to individual audits and could no longer talk publicly about their portfolios or performance. On the upside, this allowed the firm to invest more capital in riskier bets that wouldn't have passed SEC oversight. A16z hopes its new ability to capitalize on crypto markets and other high-risk investments will make competing venture capital firms look limited and out of date.
How Does Andreessen Horowitz Make Money?
Besides its 20 or so investment partners, Andreessen Horowitz has a cast of around 40 marketing and recruiting experts, much more than any other investment firm. This marketing team focuses on assisting the companies in a16z's portfolio in any way necessary, including bringing them media attention, facilitating collaboration with useful Silicon Valley conglomerates and helpful government agencies, etc.
These services come with no official strings attached. Besides the financial benefits a16z reaps when the companies in its portfolio do well, the firm hopes these free services will help encourage new startups looking for funding to line up at its doors. Andreessen Horowitz's services model means that it needs to continually expand its capital under management to keep up with its expenses.
Andreessen Horowitz: Notable Controversies
Instagram – 2010
In its first year, a16z invested $250,000 into Instagram, then called Burbn, as well as another photo-sharing app called PicPlz. It decided to hold its PicPlz investment, preventing the firm from increasing its stake in Instagram. When Facebook acquired Instagram, due to its low stake, a16z only made about $78 million instead of potentially billions.
Uber – 2011
In 2011, Andreessen Horowitz was planning on buying a large stake in Uber. Uber's founder, Travis Kalanick, shook on an informal $300 million deal with the firm, but at the last minute, a16z decided to lower its valuation to $220 million.
Kalanick instead accepted a $290 million funding round from a different investment firm, and a16z went on to back Uber's competitor, Lyft. Although Lyft ended up with a valuation of $16 billion, the firm missed out on Uber's first-day valuation of $69 billion, which has grown to around $90 billion in 2022.
Up Next…