The electric car market is blossoming, with people and governments appreciating EVs' potential. EVs rely on batteries to work, hence the simultaneous growth in the lithium-ion battery industry. Before the advent of EVs, lithium batteries were typically used in small electrical devices like phones. 
Growing demand for lithium-ion batteries for EVs has given battery makers the impetus to ramp up production. Some of the largest lithium battery producers are building mega factories to meet demand as governments incentivize people to buy more EVs. They are also forming partnerships with the top car manufacturers to ensure a smooth and profitable transition. So, who are the biggest players in the lithium battery industry? Check out the seven largest lithium battery producers in the world.
7. CALB
Founded in 199, CALB, or China Aviation Lithium Battery Co. Ltd, is a battery manufacturer based in Luoyang, Henan Province. The company develops and produces lithium batteries and battery management systems. They have a market share of about 4% of the global lithium battery market. Their market share translated to revenue of $957.62 for the year ending 2021.
CALB makes lithium-ion batteries for use in EVs and other products. For instance, their batteries can be found in mining equipment, telecommunication devices, and rail cars. The company has partnerships with Guangzhou Automobile Group, Changan Automobile Co., and Yutong. The company has production bases in Chengdu, Meishan, Changzhou, Xiamen, Wuhan and the Bay Area in California, USA. 
6. BYD Co. Ltd.
BYD Co. Ltd, which stands for Build Your Dreams, is a manufacturing company founded in 1995 by Wang Chuanfu and headquartered in Shenzhen, China. The company is split into two subsidiaries: BYD Automobile and BYD Electronic. The automobile subsidiary produces electric cars, hybrid buses, and battery-powered bicycles, while the electronic division manufactures solar panels, EV batteries, and mobile phone batteries and develops energy storage solutions.  
BYD has a market share of about 11%, making it the world's third-largest player in the lithium battery market. The company is also the largest manufacturer of rechargeable batteries. Most of the lithium-ion batteries produced by the company get used in automobiles built by BYD Automobiles, as BYD is one of the largest producers of EVs and plug-in hybrids in China. BYD sold about 600,000 EVs in 2021, with five of the ten best-selling EVs being produced by the company. 
BYD uses two kinds of car batteries: an NCM lithium-ion battery and a lithium iron phosphate battery. The lithium iron phosphate battery is the most popular, having been incorporated into popular car models like the Qin, Qin Plus, and E6. Their blade batteries boast the best safety records globally and can withstand 5,000 charging cycles.
5. Samsung SDI Co. Ltd.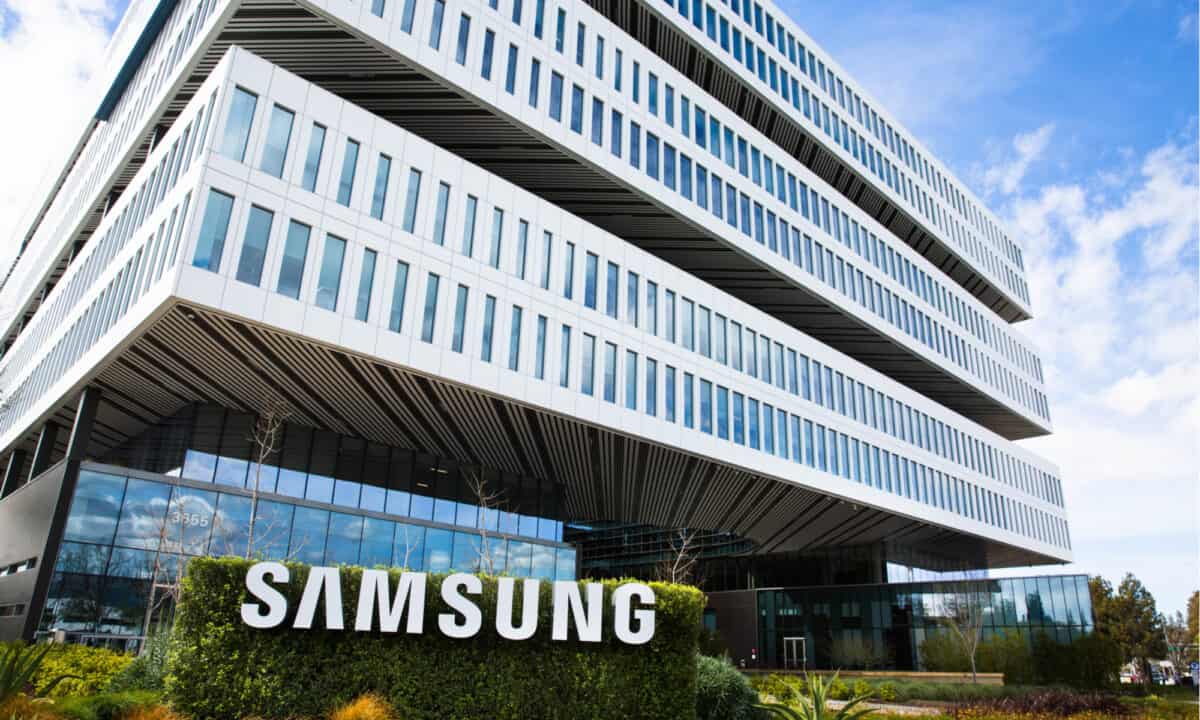 Samsung SDI (Samsung Digital Interface) Co. Ltd is a South Korean company that manufactures electronic components. Founded in 1970, the company has two divisions: Energy Solutions and Electronic Materials. The energy solutions division produces rechargeable batteries for electronic devices like e-watches, laptops, smartphones, tablets, electric cars, and energy storage devices like power banks. On the other hand, the electronic materials division produces semiconductors.
Samsung SDI specializes in producing small-sized lithium-ion batteries for smaller devices compared to other companies on the list that focus more on batteries for EVs. Focusing on consumer IT devices has helped Samsung SDI gain a market share of about 5% in the lithium battery market, making it one of the largest lithium-ion battery producers. The company reported a revenue of $11.67 billion in 2021.
Samsung SDI lithium batteries are also unique compared to other batteries in the market in terms of their shape and packaging. Most lithium-ion batteries have square shapes, while Samsung SDI batteries are prismatic. The prismatic shape allows Samsung to produce high-capacity batteries for small devices like smartphones. The shape also enables Samsung to provide better protection to the cells using aluminum, unlike square-shaped cells that rely on plastic coverings.  
4. Panasonic Corporation
Founded in 1918, Panasonic Corporation is a Japanese company that started as a lightbulb socket manufacturer. It went on to become a major consumer electronic goods producer.  Panasonic entered the market for EV lithium-ion batteries in 2003 thanks to a partnership with Tesla, which helps Panasonic enjoys a sizable share of the lithium battery market, translating to a revenue of $12.3 billion for 2021.
Under the partnership, Panasonic supplies Tesla with lithium-ion batteries to power all its electric vehicles. The Tesla Model S and Model X cars run on lithium-ion batteries produced by Panasonic. The batteries are produced at a Gigafactory in Nevada, USA, built under the partnership.
Tesla chose Panasonic for their EV batteries. Their approach ensured the batteries would retain charge longer, work more efficiently, and increase car safety. The lithium-ion batteries produced by Panasonic consist of nickel, cobalt, and aluminum, instead of traditional nickel, cobalt, and manganese. The aluminum helps improve the lifespan of the batteries and allows the use of more nickel, thus making the batteries cheaper. 
Aside from the Tesla partnership, Panasonic has a partnership with Toyota that began in 2020 called the Prime Planet Energy and Solutions Inc., which will help Panasonic diversify away from Tesla as competition in the EV battery market intensifies.
Note: The $12.3 billion reported by Panasonic in 2021 is the total revenue of the automotive division, including automotive solutions and batteries. 
3. LG Energy Solution, Ltd.
LG Energy Solution, Ltd. is the world's second-largest manufacturer of lithium-ion batteries. It controlled about 20% of the lithium battery market in 2021, translating to revenue of $15.6 billion. LG Energy Solution started as the battery-producing division of LG Chem Ltd. before getting spun off into a separate company in 2020. Before the separation, LG Chem Ltd. had been developing and producing lithium-ion batteries since 1992.
Initially, LG focused on producing lithium-ion batteries for consumer goods like phones. Their first cylindrical lithium-ion batteries entered the market in 1999. However, as interest in EVs grew, LG pushed more funding toward developing car batteries with a longer range per single charge. The company produced the world's first mass-produced EV batteries for the GM Volt car in 2009.
With time, LG Energy Solutions developed partnerships with several car manufacturers, including Daimler, GM, Hyundai, and Volkswagen, thus becoming the largest supplier of EV batteries in the European Union and the United States. One of their notable clients include Tesla, as they supply the batteries for the Model Y. Overall, they produce batteries for different kinds of electric vehicles, including hybrid EVs and plug-in Evs, in addition to their batteries offering capabilities like high-speed charging and long-distance driving.
2. CATL Technology Co. Ltd.
CATL stands for Contemporary Amperex Technology Co. Limited, a Chinese company headquartered in Ningde, Fujian. The company was founded by Zeng Yuqun in 2011 and manufactures lithium-ion batteries for EVs. CATL is the largest manufacturer of lithium-ion batteries globally, producing 96.7 GWh out of the global output of 296.8 GWh, giving the company a market share of about 32%. CATL reported revenue of $20.24 billion in 2021.
Some of the milestones in the company's history include establishing a German subsidiary in 2014, buying Brunp recycling to invest in battery recycling in 2015, establishing French, American, Japanese, and Canadian subsidiaries in 2017, and getting listed on the Shenzhen Stock Exchange in 2018. Lastly, in 2022, their Yibin, Sichuan Province facility became the world's first zero-carbon battery-producing facility.
The company has five research facilities, four located in China and the fifth in Munich, Germany. They also have 13 production bases, with 11 in China, one in Erfurt, Germany, and one in Debrecen, Hungary.
The company has made strides in the industry by leveraging partnerships formed with established vehicle manufacturers. For instance, CATL established a strategic partnership with BMW a year after its founding. It also supplies prismatic-shaped batteries to Tesla. Moreover, it has partnerships with other vehicle manufacturers like Yutong, SAIC Motor, GAC Groups, Geely Auto Group, FAW Group, Volkswagen, and Toyota.
1. SK On
A subsidiary of the South Korean conglomerate SK Innovation, SK On is a leading lithium-ion battery manufacturer. The holding company has interests in petroleum, oil exploration, and alternative energy. SK Innovation was founded in1962 and is headquartered in Seoul, South Korea, while SK On became a subsidiary of the holding company in 2021.
SK Innovation spun off SK On to make business management easier as demand for lithium-ion batteries grows. As SK Innovation, the company began production of lithium-ion batteries in 1996, with their first EV batteries produced in 2005. In 2021, SK On had an output of about 40 GWh, making it the world's fifth-largest producer of lithium-ion batteries globally. The company controls about 6% of the lithium battery market, with plans to grow its capacity to 500 GWh by 2030.
SK On has partnerships with automotive companies like Daimler AG, BAIC Group, and South Korean Hyundai Motor Group. In 2021, SK On announced a joint venture with American car manufacturer Ford. The venture called BlueOval City, based in Tennessee aims to construct a factory that will have the capacity to produce 127 GWh of EV batteries. The two companies also inked a deal with Loneer Ltd, an Australian lithium supplier, to guarantee the supply of 7,000 tons of lithium to BlueOval City.
Note: $38.8 billion represents 2021 earnings of SK Innovation before SK On was spun off into a subsidiary.
Summary of the 7 Largest Lithium Battery Companies In The World
| Rank | Company |
| --- | --- |
| 1 | SK On – $38.8 billion |
| 2 | CATL Technology Co. Ltd. – $20.24 billion |
| 3 | LG Energy Solution, Ltd – $15.6 billion |
| 4 | Panasonic Corporation – $12.3 billion |
| 5 | Samsung SDI Co. Ltd – $11.67 Billion |
| 6 | BYD Co. Ltd – $2.55 billion |
| 7 | CALB Co. Ltd – $957.62 million |
Up Next…