Zelle vs Venmo: Five Must-Know Facts
Zelle is a payment gateway that allows you to send and receive money but does not hold it. Venmo offers a wallet tool to keep track of your money.
Zelle payments are usually ready within minutes, and there are no fees. Standard Venmo transactions are free but take more time, whereas instant transfers include a 1.5% fee.
If your bank accepts Zelle payments, you may make them through your regular online banking app; Venmo users will need to download a separate app.
The use of Zelle and Venmo is relatively risk-free. Data encryption, purchase verification, fraud protection, and multifactor authentication are included in both apps' security features.
Users can share, watch, like, comment on transactions and use emojis on Venmo. But, again, this is a feature that Zelle lacks.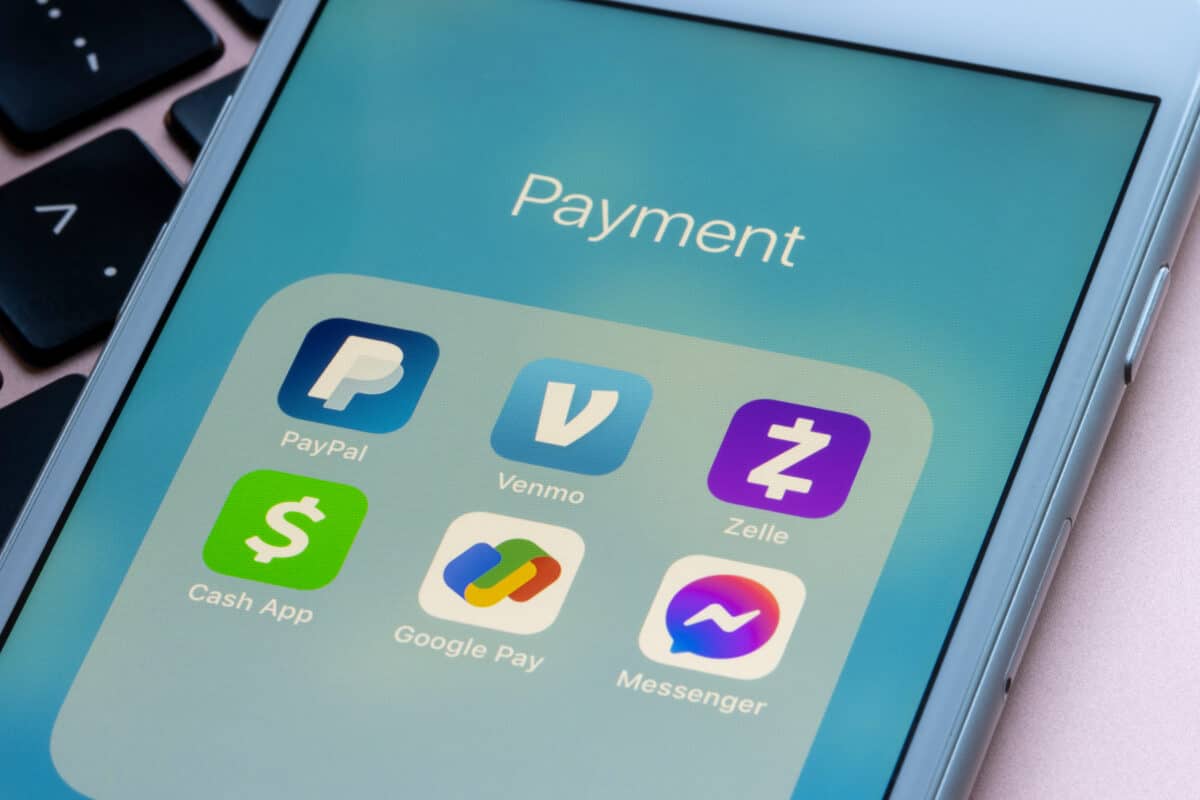 Zelle and Venmo are two popular peer-to-peer payment apps that one can use to send and receive money between friends, family, and others. They require only an email address or phone number to set up.
They function similarly, but there are a few key differences. Zelle is a free service that allows you to transfer money between linked bank accounts but does not keep any funds in your account.
While with Venmo, you're not confined to utilizing your bank account for transactions, and you may access funds in your Venmo account.
Zelle vs Venmo: Side-by-Side Comparison 
| | Zelle   | Venmo  |
| --- | --- | --- |
| What it is:  | Zelle is a payment method that allows you to quickly and securely send money from your bank account to anyone you want. | Venmo is a peer-to-peer (P2P) payment service. It's a mobile app that makes it simple to send money to friends. |
| Best for: | Those interested in private payments backed by a bank | Those who want to make payments more social |
| Security:  | Uses authentication and monitoring features  | It uses data encryption & allows you to lock the app on devices if stolen |
| Conceived: | 2017  | 2009 |
| Owned by: | Early Warning Services, LLC | PayPal |
| Account balance:  | Bank account or Debit Card used | Uses your Venmo Balance or link to your bank account or debit card​ |
| Influential developers:  | Mike Kennedy | Iqram Magdon-Ismail  |
| Debit card availability: | For Zelle, the debit card is not available | A debit card is available for Venmo |
| Funds holdings on your account: | Zelle doesn't hold funds in your account  | Venmo has funds in your account |
| Bank account transfer times: | Takes only minutes | For a fee, instant; otherwise, free within 1-3 business days |
| Transaction limits: | Sending limit of $500 for accounts with banks that don't participate in Zelle | Unverified users have a weekly transaction limit of $299.99, while verified accounts have a person-to-person sending limit of $4,999.99.   |
| Fees for sending money using bank transfer: | No fees | Standard transfers are free (1-3 business days); instant transfers are 1.5 percent. |
History of Venmo
Venmo is a mobile payment service based in the United States created in 2009 and is now owned by PayPal since 2012. Using a mobile phone app, account holders can send money to others. You must be in the United States and have a US-registered phone to use Venmo; both the sender and the receiver must be US citizens.
Andrew Kortina and Iqram Magdon-Ismail met as undergraduate roommates at the University of Pennsylvania and developed Venmo. Their initial prototype sent money via text messages, but they later moved away from text messaging and toward a smartphone app.
PayPal announced in October 2020 that starting in the first half of 2021, Venmo will allow customers to acquire and utilize cryptocurrencies such as Bitcoin, Bitcoin Cash, Ethereum, and Litecoin in chosen foreign markets. Venmo started on April 20, 2021, and it will begin rolling out the ability to buy, hold, and sell cryptocurrencies on the platform.
Drawbacks and Limitations
Despite being very popular among the masses for sending and receiving, storing funds, and many more features available, there are some drawbacks and limitations to using Venmo that are not ideal. Firstly, you must be physically situated in the United States to use Venmo, which means no overseas transactions.
Also, if the recipient isn't a Venmo user, you won't be able to cancel a payment that has already been sent. If you unintentionally sent money to the wrong person or sent the wrong amount, you have a few choices, but keep in mind that Venmo cannot promise that they will recover the money.
Venmo also does not deal with businesses, preferring to work with a select group of authorized merchants to take payments.
Zelle as Venmo's Competitor
Zelle instant payment service was launched in June 2017. The Zelle service was previously known as clearXchange, and it provided payment services via member financial institutions and a website. All clearXchange accounts for person-to-person payment services were rebranded as "Zelle" in December 2017.
The big banks unveiled Zelle as a competitor to Venmo, which operates within partner banks' apps. In addition, the Zelle payment network offered a mobile banking function for banks that joined the network. In 2017, the app was also released.
From the user's standpoint, the two services are very comparable. However, Venmo lacks Zelle's direct integration with banks, and Zelle's money transactions are often done faster. Venmo also provides a faster transfer alternative than its standard 1–3 day service, but it charges a fee, whereas the Zelle network does not charge consumers a price for money transfers.
Zelle vs Venmo: Which One Is Better?
For digital payments, Zelle and Venmo are both excellent choices. Both of these apps work effectively as cash apps. The decision between Zelle and Venmo comes down to what you want a cash app to accomplish for you, with Venmo outperforming Zelle in many ways.
Unlike Venmo, Zelle does not charge extra fees for instant money transfers. Users of Zelle can also receive interest on money held in Zelle-linked checking or savings accounts.
In addition, Venmo users will appreciate the availability of Venmo-branded debit and credit cards.
Next Up…