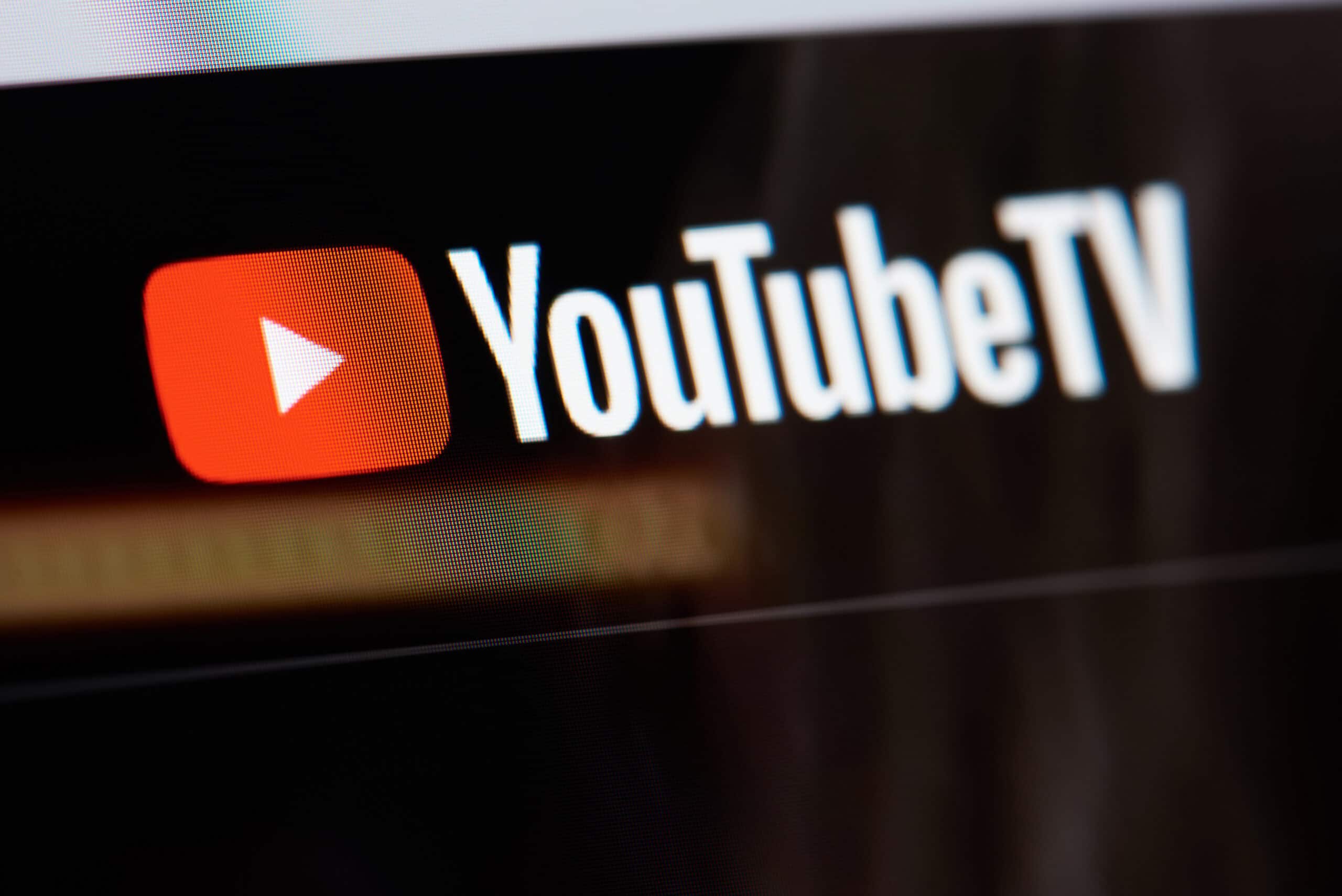 After looking at your most recent cable bill, you wouldn't be wrong to cut the cord finally. Price hikes continue to bleed us dry for a simple cable connection. YouTube and Sling are two top alternatives to Internet-based cable providers like Netflix and Hulu. But which is the best for you? Let's compare YouTube TV vs Sling below.
YouTube TV vs Sling: Side-by-Side Comparison
YouTube TV
Sling
Launch date
February 28th, 2017
February 9th, 2015
Parent company
Google
Dish Network
Monthly price
Base Plan: $72.99
Spanish Plan: $34.99
Orange: $40
Blue: $40
Orange & Blue: $55
Number of channels
100 channels (plus add-ons)
43 channels (plus add-ons)
Streaming quality
720p-1080i
720p-1080p60
Exclusives
NFL Sunday Ticket
Magnolia Network
What's not included
ESPN3, NFL Network, A&E
CBS, NBC, Golf Channel
Number of subscribers
5 million (est. 2023)
2.1 million (est. 2023)
YouTube TV vs Sling: What's the Difference?
The YouTube TV vs Sling debate is more complex and multifaceted than it seems. Both streaming services have different monthly pricing and channels. Their stream quality and exclusions are different too. Did we mention DVR space, as well? We feel it's worth diving deeper into each one at length below. Then, we'll be able to better decide between the two.
Price
How does Youtube TV vs Sling compare in terms of cost? YouTube TV has just two plans: The base plan, which costs $72.99 a month, and the Spanish-language plan, which costs $34.99 monthly. Sling has three plans: Sling Orange and Sling Blue, both $40 a month and Sling Orange & Blue, which costs $55 a month. Both YouTube TV and Sling offer add-on packages for extra fees, which could increase your price. Still, even the most expensive Sling bundle is cheaper than YouTube TV's base plan.
Channels
So, what kind of lineups can you expect from YouTube TV vs Sling? Broadly speaking, YouTube TV has a much larger catalog than Sling. Even Sling Blue & Orange's super-sized library can't t rival what YouTube TV offers. However, Sling has a great collection of add-on packages and channel customization options to help you curate a more personal catalog. What would you rather have? More channels than you ever watch or a smaller lineup with more personal channels that you watch far more often?
Quality
When it comes to streaming quality, cable and streaming television alike are beholden to the streaming quality of the network. YouTube TV and Sling are restricted to 720p at times. If the network only broadcasts in 720p, neither service can change that. However, on-demand and live content alike can have better quality. YouTube TV broadcasts as high as 1080i (slightly poorer than true 1080p), while Sling broadcasts as high as 1080p60 — a higher frame rate version of true 1080p.
What's Not Included
If we have to look at what is included in each streaming television service, we need to extend the same courtesy to what's not included. YouTube TV lacks must-see sports and entertainment channels, such as ESPN3, NFL Network, A&E, and more. On the other hand, Sling lacks the most basic network cable channels such as ABC, NBC, CBS, Fox, and so on. Neither service is perfect, especially when you see what the two lack.
DVR Space
Lastly, what kind of DVR space can you expect from YouTube TV vs Sling? DVR space allows you to record the shows and programs you want to see and play them back at a more convenient time. YouTube TV gives you unlimited storage but deletes your DVR recordings after nine months in your DVR library. Sling gives you 50 hours of DVR space with the ability to purchase more. It will only delete your DVR content if you're out of space, starting with the oldest content in the library. You have the option to estore it before permanently deleting it.
The History of YouTube TV
YouTube TV is Google's answer to the booming industry of streaming television. An offshoot of YouTube built right into the popular streaming site's interface, YouTube TV lets you watch more than a hundred live television stations and thousands of on-demand titles. You can stream from your smartphone, tablet, and — of course — your smart TV. Since its launch in 2017, YouTube TV has grown to over five million subscribers. (That's more than twice the subscriber base of Sling.)
YouTube TV came out of the gate with all the most popular stations onboard: ABC, CBS, NBC, Fox… all present on YouTube TV's channel guide and absent from Sling's. From there, the list of channels only grew. Attractively, YouTube TV even added a variety of top sports networks. Subscribers can also add an NFL Sunday Ticket to their subscription, unlocking access to every out-of-market Sunday afternoon NFL game. This top-notch channel lineup is a serious driving factor behind YouTube TV's massive number of subscribers.
In an intelligent move, YouTube TV supported integrating other premium cable networks and subscription services. From HBO and Showtime to Netflix and Hulu, YouTube TV allows you to sign into (or sign up for) any of these competitors and integrate their platforms into YouTube TV's. This lets you access an even greater selection of streaming titles than with YouTube TV alone. All in all, it's one of the strongest streaming television contenders in the biz. However, Sling is still worthy of consideration.
How Sling Compares
In the YouTube TV vs Sling TV debate, Sling is the more affordable option. First launched in 2015 as one of the earliest and most impressive streaming television services, Sling TV has gone on to rack up a couple of million subscribers in the years that followed. Offering the same kind of versatility as YouTube TV but in a much smaller package, Sling has appeal for both its price and its bare-bones channel guide. After all, not everybody needs hundreds of channels. Some want a few dozen essentials.
While it lacks ABC, CBS, NBC, Fox, and other appealing network cable options on YouTube TV, Sling has an attractive catalog for sports and entertainment fans. Its two different package options underline this fact. Sling Orange emphasizes sports and family channels, while Sling Blue focuses more on news and entertainment. From ESPN to CNN to Disney Channel to AMC, there's a Sling package for your unique television needs.
Plus, Sling's selection of add-on channel packages allows you to customize your lineup for only $6 more per package. Sling's plethora of customization options has to be one of the main advantages of the streaming television service compared to YouTube TV. Sling practically pioneered the idea of "a la carte" television streaming. You don't watch the news? You don't need children's television stations? Then why pay for them? It's the thinking that people wish cable providers would allow. (Not to mention a driving factor behind Sling's success.)
YouTube TV vs Sling: 5 Must-Know Facts
Sling TV offers subscribers access to pay-per-view events such as live sporting events and special broadcasts for an additional one-time fee.
YouTube TV and Sling offer up to three simultaneous streams at a time, meaning three different people can watch any channel from three other devices using the same account.
Sling routinely offers free preview weekends that give subscribers access to a premium network or service free of charge between Friday and Sunday. Past offers have ranged from Showtime to NBA League Pass and countless other premiums in between.
YouTube TV is not to be confused with YouTube Premium, which is YouTube's other video subscription service. YouTube Premium does not offer live television broadcasts but removes advertisements from most YouTube videos.
Sling TV has recently introduced a feature it calls "Multi-View" that lets subscribers watch as many as four channels simultaneously, each in its split-screen box. While not supported on all devices, it can be helpful during big sporting event tournaments.
YouTube TV vs Sling: Pros and Cons
| Pros of YouTube TV | Cons of YouTube TV |
| --- | --- |
| Larger channel lineup than Sling | More expensive than Sling |
| Special subscription for Spanish-language TV | Streaming is capped at 1080i |
| Built into YouTube's user-friendly interface | Some top channels are missing |
| Unlimited DVR space | DVR recordings delete after nine months |
| Pros of Sling | Cons of Sling |
| --- | --- |
| More channel packages than YouTube TV | Fewer channels in base packages |
| Cheaper than YouTube TV | Must purchase add-ons for more channels |
| One of the pioneers of streaming television | No network cable channels (ABC, CBS, etc.) |
| Parent company is Dish Network | No designated Spanish-language plan |
YouTube TV vs Sling: Which One Is Better?
So: Which streaming television provider is the superior offering? Depends on your particular taste in television. Because everyone's viewing habits are different, it's difficult to say with absolute certainty which option you should lean toward. However, because of Sling TV's lower price and increased customizability, it seems fair to say it deserves to edge ahead of YouTube TV. If you're simply looking for the most channels regardless of price, then go with YouTube TV. But, if you want affordability and customization in your streaming television provider, go with Sling TV.