5 Facts about Nintendo Switch Online
NSO has plans for both individuals and families.
Every plan includes cloud saves and multiplayer support.
The "Expansion Pack" plan unlocks all classic game titles.
It is not required to purchase NSO to play any Nintendo Switch titles.
An iOS or Android downloadable app is required for voice chat.
If you want to make the absolute most of your Nintendo Switch experience, picking up a subscription to Nintendo Switch Online is a must. This subscription-based service will not only give you access to cloud saves so you can swap between Switch units, but also online multiplayer so you can play with all of your friends and family.
Nintendo Switch Online marks the company's first entry into the online space and remains a good deal cheaper than competitive offerings from Xbox and PlayStation. Even with a lower price tag and a smaller lineup of games, there's still plenty of reason to give Nintendo Switch Online or NSO a good look.
Nintendo Switch Online Specs
| | | | |
| --- | --- | --- | --- |
| | Non-Subscribers | Nintendo Switch Online | Nintendo Switch Online + Expansion Pack |
| Access to eShop | X | X | X |
| Online Gameplay | | X | X |
| Online App | | X | X |
| Cloud Backups | | X | X |
| Classic Games | | X | X |
| Discounted eShop Titles | | X | X |
| Exclusive Games | | X | X |
| Expansion Games (N64 + Sega Genesis) | | | X |
Nintendo Switch Online: Where to Buy
The easiest way to gain access to Nintendo Switch Online is to purchase it via the console itself. As long as you have a credit card associated with your account for eShop purchases, it's a very quick process. You can also sign up via Nintendo's website through your Nintendo account.
Alternatively, you can purchase subscriptions via prepaid scratch-off cards in big box stores like Target, Walmart, Best Buy, and even at your grocery store. These cards are also available digitally online at the same retailers, as well as Amazon. Costs rarely vary but once in a while, retailers will offer a small discount, generally around the holiday season.
You can purchase an individual membership on Amazon here, a family membership here, and an individual membership plus the expansion pack here.
We earn a commission if you make a purchase, at no additional cost to you.
We earn a commission if you make a purchase, at no additional cost to you.
We earn a commission if you make a purchase, at no additional cost to you.
The History of Nintendo Switch Online: What to Know
Officially launched on September 18th, 2018, Nintendo Switch Online became a reality almost two years after the Nintendo Switch console was launched in October of 2016. NSO was announced at the same time as the console, with Nintendo highlighting the companion smartphone app and access to free NES games.
In June 2017, Nintendo pushed back the release of NSO to June 2018 but did announce that the service would cost $20 per year.
When the service did launch in September 2018, NSO offered 20 classic NES titles with the promise of more being added on an ongoing basis. Cloud support was also a launch day feature that enables Switch owners to back up their saves to Nintendo's clouds so they can restore their games or pick up and play from another Switch console.
The initial NSO launch began in 43 markets around the world with more markets to follow.
It wasn't until September 5th, 2019 that Nintendo finally added Super NES (SNES) games to their online service.
On December 1st, 2020 a new software update for all Nintendo Switch consoles answered Switch owners' long-time complaints and added the Nintendo Switch Online app to Switch owners' home screens.
October 26, 2021, was the biggest update in NSO history as select Nintendo 64 and Sega Genesis titles made their way to the service.
Nintendo doesn't regularly announce numbers back as of November 2021, but Nintendo says subscribers to NSO had passed 32 million accounts.
Nintendo Switch Online Versions: Each Edition
There are two NSO versions: the standard subscription (known as Nintendo Switch Online) and the Expansion Pack.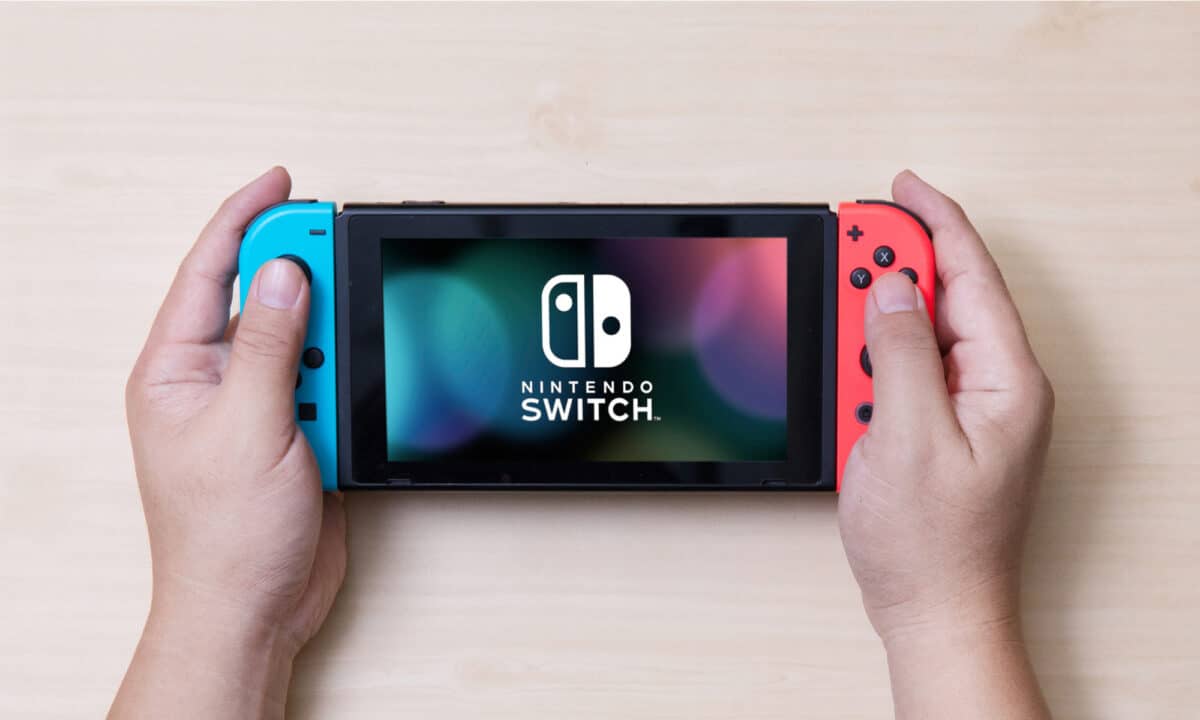 Nintendo Switch Online
The introductory version of the two Nintendo Switch Online subscription offers is known as Nintendo Switch Online and comes in both individual and family pricing.
Individual plan users can sign up for $3.99 for one month, $7.99 for three months, or, the most common pricing, $19.99 for one year. Family plans cost $34.99 per year and you can link a family group or friends for up to 8 people on one account.
For both individuals and family plans, you receive access to live multiplayer action for games like Super Smash Bros, Splatoon 2 and 3, Among Us, and Overwatch. Exclusive games only available to Nintendo Switch Online users, like Tetris 99 and PAC-MAN 99, are also playable. The games themselves are free but can only be played by NSO subscribers.
This basic plan will also give you access to Nintendo's library of classic games from both the NES and SNES systems. Some of these games are available online and most are available to download so you can play offline.
Notable titles for the online service include:
| | |
| --- | --- |
| NES | SNES |
| Super Mario Bros 1, 2, and 3 | Super Mario World 1 and 2 |
| The Legend of Zelda | Super Mario Kart |
| Kirby's Adventure | Super Metroid |
| Dr. Mario | Star Fox |
| Tecmo Bowl | Donkey Kong Country |
| Double Dragon | F-Zero |
| Excite Bike | Kirby's Dream Land 3 |
| Punch-Out! | Earthworm Jim 2 |
| Donkey Kong 3 | Smash Tennis |
| Super Dodge Ball | Super Punch-Out! |
| Ninja Gaiden | Super Baseball Simulator 1,000 |
| Kid Icarus | Super Ghouls'n Ghosts |
One more important perk for NSO subscribers is cloud data that links up to Nintendo's servers. This is great news for anyone who might lose or damage their console as game progress won't be lost. Likewise, if you own both a Nintendo Switch OLED and Switch Lite, you can easily switch between consoles and pick up right where you left off on your favorite games. Nintendo backs up all of your games to the cloud for up to 180 days.
Nintendo Switch Online + Expansion Pack
The "premium" tier of Nintendo Switch Online is the Expansion Pack.
This subscription level includes all of the benefits of the original Nintendo Switch Online service but adds a few extras. Subscribers can sign up for this version by paying $49.99 for 12 months for an individual plan, or $79.99 for a family membership which remains available for up to 8 users. 
The biggest benefit to the Expansion Pack tier of NSO is the availability of Nintendo 64 and Sega Genesis classic games. As of August 2022, there are approximately 16 N64 titles and 18 Sega Genesis games.
Notable titles for N64 and Sega Genesis include:
| | |
| --- | --- |
| N64 | Sega Genesis |
| Mario Kart 64 | Sonic the Hedgehog 2 |
| Star Fox 64 | Streets of Rage 2 |
| Paper Mario | Ecco the Dolphin |
| Super Mario 64 | Gunstar Heroes |
| Dr. Mario 64 | Contra: Hard Corps |
| WIN BACK: COVERT OPERATIONS | Golden Axe |
| F-Zero X | Mega Man: The Wily Wars |
| Mario Golf | ToeJam & Earl |
| Mario Gennis | Space Harrier II |
| Wave Race 64 | Castlevanie: Bloodlines |
One final perk of the Expansion Pack tier for players is additional downloadable content. Animal Crossing players get free access to the Happy Home Paradise DLC, Splatoon 2 users receive the Octo Expansion DLC and Mario Kart 8 Deluxe players receive the Booster pass.
The Public Response
If you were to ask 10 people what they each thought about Nintendo Switch Online, you're likely to get 10 different opinions. On the one hand, the price is definitely competitive when compared to both the PlayStation and Xbox subscription services.
The biggest disappointment is having to pay extra to play online with friends which was an immediate red flag for Switch owners back in 2018. The backlash against Nintendo was immediate, and even Nintendo's most ardent defenders struggled to justify making online play hidden behind a paywall. Voice chat, a staple feature of both Sony and Microsoft platforms for years, is also integrated in the worst possible way for Nintendo.
The same goes for cloud saves. Hiding them behind a paywall alongside multiplayer gameplay was met with strong criticism from both media and fans alike.
On the positive side, Switch owners were immediately thrilled at the chance to play classic titles from Nintendo's incredible back catalog. At first, there was significant praise for new NES releases and, eventually, SNES releases were frequent, building the library up to over 100 games. Today, there are plenty of grumbles about how irregularly new games are added.
The Expansion Pack was another big opportunity for Nintendo to reset the service and make it stronger overall. The reception to N64 and Sega Genesis games, plus the re-release of the N64 controller specifically for NSO, was positive. However, fans were quick to voice their disappointment that the service didn't utilize this opportunity to add even more features.
Ultimately, the public response to the Switch has been more positive than negative and most consider it a must-have if you are a Switch owner. Its price is competitive but, to really compete, the frequency of new classic games being added has to improve.
Final Thoughts
For cloud saves alone, NSO is worth the cost. If you are a retro gamer who enjoys classic titles, NSO is also an easy purchase.
With more than 111 million units sold, the Switch has long proven itself as a successful console and one of Nintendo's best-selling consoles of all time.
Its online service just needs to graduate from its middle school status and skip right to the big leagues where Sony and Microsoft live.
Facts Box
| | |
| --- | --- |
| Release Date | September 18, 2018 |
| Original Price | $19.99 for individuals, $34.99 for families |
| Discontinued | n/a |
| Units Sold | 32 Million Subscribers (as of April 2022) |
Up Next
The image featured at the top of this post is ©Some pictures here/Shutterstock.com.