Key Points
Yishan Wong is an alumnus of Carnegie Mellon University in Pennsylvania which he attended between 1997 – 2001, graduating with a degree in Computer Science.
He also happens to be a childhood friend of Jawed Karim, YouTube's co-founder, who hired him as a senior engineering manager at PayPal, a role he held from 2001 – 2005.
He also worked as the director of engineering at Facebook from 2005 – 2010, and as the CEO of Reddit from 2012 – 2014, before launching Terraformation in 2017.
Yishan Wong is an entrepreneur, manager, and engineer. He is a former CEO of Reddit, although he is possibly best known for his position as a member of the PayPal Mafia, a group of men who were involved in the founding of PayPal and who have gone on to undertake numerous highly successful business ventures together. Wong is also the CEO and founder of Terraformation, a reforestation startup. This company focuses on reforestation using solar power to create fresh water out of saltwater. It then uses this to irrigate formerly forested areas that have been turned into deserts due to human activity. Its ultimate goal is to  replant trees to return the area to a self-sustaining forest using native trees.
Who is Yishan Wong?
Yishan Wong is an entrepreneur, engineer, and manager known primarily as a member of the PayPal Mafia and for quitting his job as CEO of Reddit in 2014. Wong founded Terraformation, a company dedicated to reforesting man-made deserts, in 2017 and is currently its CEO.
Quick Facts
Full Name

Yishan Wong

Net Worth

$5 million

Nationality

American

Fields of Expertise

["Engineering","Entrepreneurship","Management"]

Institutions

Carnegie Mellon University

Contributions

Terraformation
Early Life
Not much is known about Yishan Wong's early life. Wong spent most of his childhood in Minnesota. Wong mentions having been on the math team in middle and high school, where according to YouTube co-founder Jawed Karim, he was incredibly smart and a high scorer. His Twitter profile describes him as having worked at Burger King, presumably during high school or university. According to his LinkedIn profile, Wong attended Carnegie Mellon University in Pennsylvania from 1997 to 2001, graduating with a Bachelor in Computer Science. Assuming Wong's age at the time he started attending Carnegie Mellon was 18, he was likely born in late 1979 or early 1980. However, Wong's exact birthdate, birthplace, and age are not publicly available.
Career
Yishan Wong has been involved with a number of highly successful businesses, including PayPal, Facebook, and Square. Let's take a closer look at these below.
Software Engineering Institute (2000-2001)
While still receiving his Bachelor in Computer Science from Carnegie Mellon University, Wong assisted with research on compilers for the CERT division of the Software Engineering Institute.
PayPal (2001-2005)
Wong was a senior engineering manager at PayPal. According to Wong, he was recruited to the position by future YouTube co-founder Jawed Karim, as the two had been friends for some time due to their parents knowing one another.
Facebook (2005-2010)
Wong was director of engineering at Facebook from 2005 to 2010, where he worked on crowd translation and other projects. Wong filed or co-filed a number of patents on behalf of Facebook, including the social networking site's "sponsored stories" functionality, the personalization of advertising, and the ability of Facebook to gather information about its users from external websites. These functions are core to Facebook's platform today.
Sunfire Offices (2010-current)
In 2010, Yishan Wong Co-founded Sunfire Offices, a co-working space for Silicon Valley engineers, designers, and entrepreneurs. Wong's other co-founder was Niniane Wang, a former engineering manager from Google. The two wanted Sunfire Offices to be different from existing co-working spaces through its focus on what they described as "top-tier talent." The working space is invite-only and is not intended to serve as a technical incubator. Although the company's website no longer exists, Sunfire Offices is still active according to the profiles of Wong and Wang on LinkedIn.
Square (2011-2012)
Yishan Wong worked briefly as a consultant for the payment company Square in 2011. Although specific details of what Wong consulted on at Square are not available, his LinkedIn profiles note that he provided advice and guidance on engineering management and payments, things he would certainly have significant experience with from his time as an engineering manager at PayPal and engineering director at Facebook.
Reddit (2012-2014)
Wong was offered the position of Reddit CEO in 2012 and worked as Reddit's CEO until 2014 when he stepped down after a proposal to move the company's offices to Daly City was declined by the board. After stepping down, Wong said he had been considering leaving for some time already due to extreme stress. Wong highlights his efforts to reduce technical infrastructure costs and a significant expansion of Reddit's userbase as things he accomplished while with the company. Some people suggest that Wong's relatively young age was part of the reason that he stepped down.
Quora
Wong serves as an advisor to the board for crowd-sourced question and answer website Quora. It is unclear when he started this position or what he does as an advisor, as it is not listed in his LinkedIn profile or in other official sources, but it still appears as something Wong is involved in within many bio statements about him.
Terraformation (2017-current)
Wong founded Terraformation in 2017. According to Wong's LinkedIn profile, the company's mission is to "execute a full solution to climate change in under 30 years" using solar technology and other resources to sequester carbon dioxide. The company focuses on reforestation using solar power to create fresh water out of saltwater and then uses this to irrigate formerly forested areas that have been turned into deserts due to human activity, with an ultimate goal of replanting trees to return the area to a self-sustaining forest using native trees. Currently, Terraformation is working to irrigate and reforest an area of North Kohala, Hawaii with sandalwood trees.
What is Yishan Wong Known For?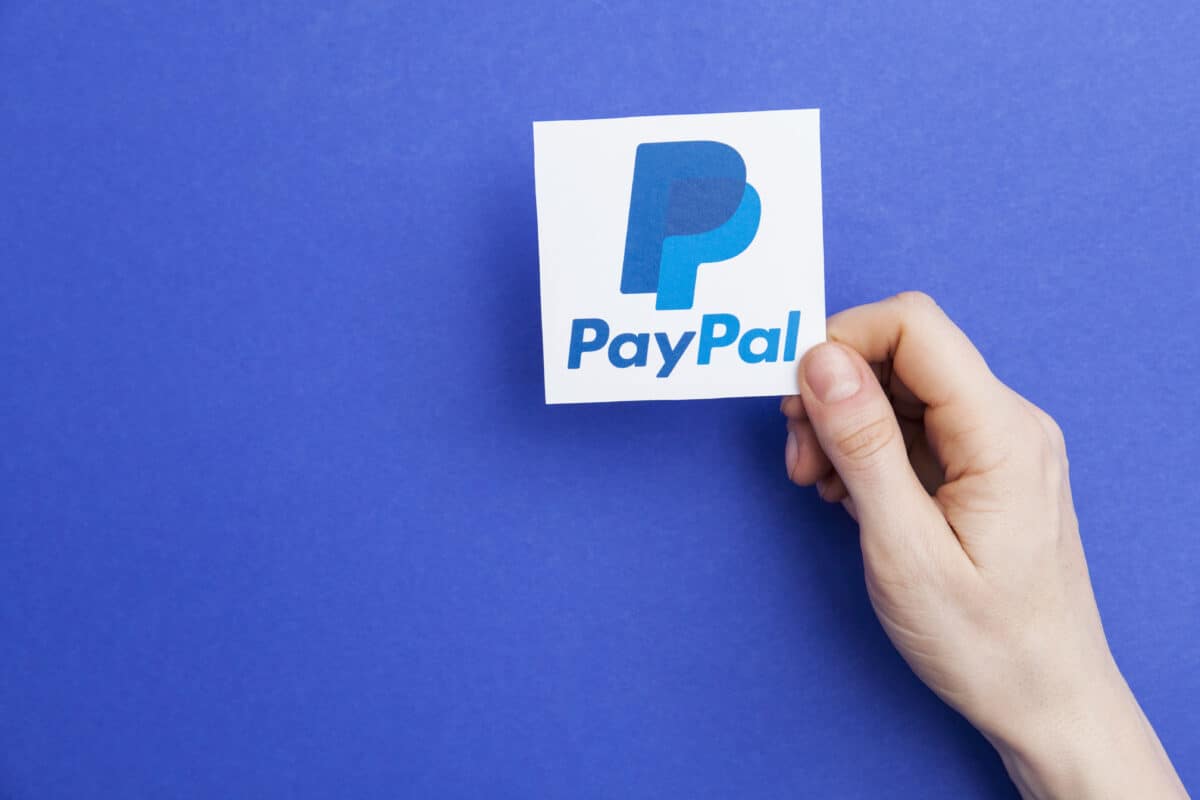 PayPal Mafia
One of the reasons Yishan Wong is mentioned is as one of the men in the so-called PayPal Mafia, a group of people who worked at PayPal during its early days and who each went on to be successful or influential in Silicon Valley. Wong's net worth at $5 million is not as high as some other members, and he did not work in as many high-profile CEO or venture capitalist jobs, either. However, Wong did briefly attain a level of notoriety during his time at Reddit, and his work with his current company Terraformation is arguably even more forward-thinking and influential than that of high-profile PayPal Mafia members like Peter Thiel and Elon Musk.
Former CEO of Reddit
Yishan Wong was CEO of Reddit from 2011 to 2014. During this time, he drew some public attention for his tendency to write public posts about his experiences, including one explaining why he fired an employee. Wong resigned as CEO of Reddit in 2014 due to the board's refusal to move the company offices to a more affordable area. Wong is also on record as saying that the high stress and exhausting schedule of a CEO were too much for him and citing that as part of his real reason for stepping down from the post.
Yishan Wong: Marriage and Personal Life
Net Worth
Although there is no public information about Yishan Wong's net worth, it is usually estimated by wealth sites at around $5 million.
Marriage
Yishan Wong is married. His wife is Kimberly Algeri-Wong, a screenwriter who graduated from the University of California, Los Angeles. Wong has mentioned his wife's education and influence on his ideas several times, such as in his series of blog posts titled "things I learned from my wife's screenwriting education."
Personal Life
As befitting someone who is the CEO and founder of a company to reforest desertified areas of the globe using technology, Yishan Wong is notable for his interest in futuristic art and fiction. One example was a contest Wong ran in 2021 for "solarpunk art," a subgenre of science fiction and art devoted to showing how solar power can create a better, more optimistic future than nonrenewable resources such as fossil fuels. Wong provided $19,000 worth of prizes for the contest.
Yishan Wong is also known to be fairly active on Twitter.
Yishan Wong Quotes
"I think that building any product that has a lot of user loyalty is a bit like making a sequel to a great movie or video game. People generally want more of the same thing, except better and different."
"One hundred years ago, people were faced with the choice of learning to read or remaining illiterate laborers who would be left behind as have-nots in a rapidly modernizing world. In the coming century, being able to command a world that will be thoroughly computerized will set apart those who can live successfully in the future from those who will be utterly left behind."
"Everything ultimately becomes the CEO's problem, no matter where it starts."