Key Points
Some exciting titles are coming to Game Pass this month.
Early access game Disney Dreamlight Valley is coming.
Train Sim World 3 is also coming to game pass this month.
New games with Gold lineup for September 2022 are finally out. Two current-generation titles and one original Xbox title and one 360 classics make the lineup. Notably, the 360 game Portal 2, will signify the end of an era, as Xbox plans to discontinue its 360 offerings on Games with Gold.
So, let's dig in and see what Games with Gold have to offer.
September Games
Gods Will Fall
To kick us off is the 2021 tough-as-nails action-adventure game Gods Will Fall. You take on the role of a god slayer, where your clan fights against the malevolent gods that have enslaved humanity. There are eight warriors, all with different weapons and playstyles.
You can choose your warrior and confront one of 10 doors, which represent the 10 gods you are raging against. Behind each door is a dungeon lorded over by one of these gods with all the traps, enemies, and puzzles one would expect from an evil deity's' lair.
The catch is that you lose that warrior if you die at any point in the dungeon. Each time you die, the warrior you are playing becomes enthralled by the god of that dungeon. You can get them back, but you have to defeat the boss.
The gameplay is nerve-wracking and intense, the tension relies on the high cost of failure. If you lose all your warriors, then it's back to the start, you lose all your buffs and progress. So this one is not for the faint of heart.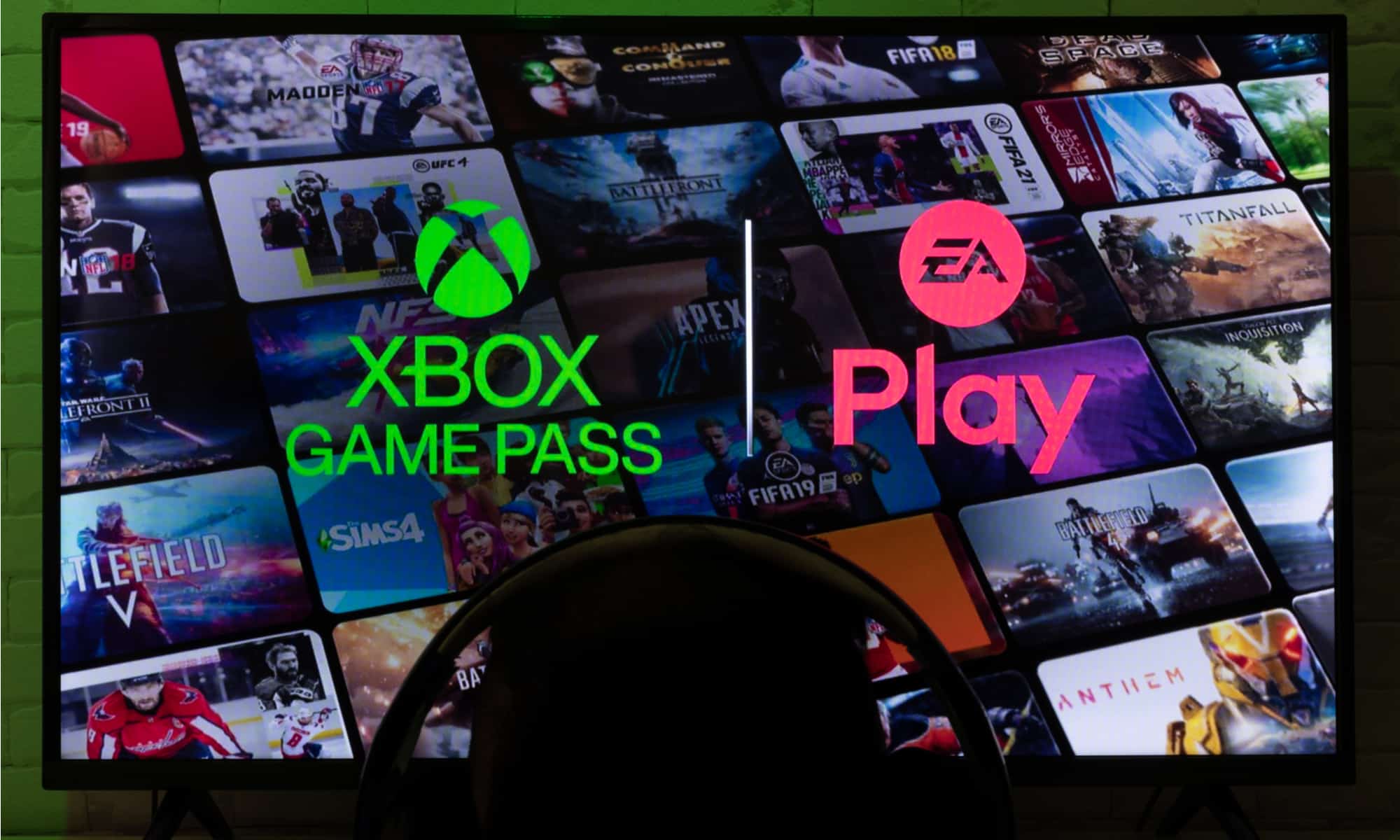 Double Kick Heroes
Part shoot 'em up, part rhythm game, one hundred percent metal! Double Kick Heroes is an action game that gives you control of a metal band and their hardcore whip, the Gundillac. Travel through 30 levels of mayhem, taking on zombies, ghouls, and all kinds of post-apocalyptic horrors on the road to hell.
The game has a fun pixel art style and never once takes itself too seriously. With over 30 licensed songs, you get rock out to while conquering the road and battling the legions of hell.
If you want a fun, zany adventure game and some great music, Double Kick Heroes is a must-play.
Thrillville
The next one is a throwback to the days of the original Xbox. The 2006 game Thrillville puts you in charge of a theme park. You are tasked with designing and building the best park possible at the behest of your eccentric Uncle. You gotta love old eccentric relatives.
The goal is to keep your parkgoers happy by building rollercoasters, carnival rides, and other attractions. You also have to build food stalls, bathrooms, and concession stands to keep the park goers in the park.
Players can take on missions to access other parks in your old uncle's theme park empire. These missions range from upkeep to building to making money for the parks.
The game garnered mixed critical reviews on its debut. While some found the game fun and engaging, others found the gameplay tedious. Love it or hate it, Thrillsville is coming to Game with Gold for September!
The Valve classic marks the end of the 360 eras on Games with Gold. Portal 2 doesn't really need an introduction as it's the most recognizable game on this month's lineup. Just for good measure, let's run through the game for anyone who's been living under a rock.
Portal 2
Portal 2 is a sequel to Valve's beloved Portal, and a step up in many ways. It introduces a longer, more involved story. The environmental lore about the ill-fated Aperture Science, and new physics-based gameplay mechanics will make you feel like a genius.
If you haven't played Portal 2, please you're missing out. This classic game has hours of brilliant gameplay and cerebral puzzles. It is an indelible part of gaming history.
Turns out it is a part of Games with Gold history as well. Portal 2 will mark the final free Xbox 360 game to be offered by the service. Xbox has been scraping the barrel to develop new 360 titles to include each month. Now, they have finally thrown in the towel.
Microsoft has assured fans that any games they download from the catalog of 360 titles before October 1st will be theirs to keep forever. It is unclear what this means for 360 titles and support for the old hardware in terms of support, but it is the last month you will see 360 titles in these updates. Thanks for the memories.
Games Coming to Game Pass
Some exciting titles are coming to Game Pass this month. Early access game Disney Dreamlight Valley and the new release Train Sim World 3 are coming will debut in the first half of September. In the next half of September, Outer Wilds, Hardspace: Shipbreaker, and Slime Rancher 2 will come out. Here is a list of everything we know is coming to Game Pass in September:
GRID Legends (EA Play) – September 1st
Train Sim World 3 (New Release) – September 6th
Disney Dreamlight Valley (Early Access) – September 6th
Outer Wilds (Xbox Series X version) – September 15th
Hardspace: Shipbreaker – September 20th
Beacon Pines – September 22nd
Slime Rancher 2 – September 22nd
Grounded – September 27th
Moonscars – September 27th
Despite some great titles coming to the service this month, some titles are leaving, and that feels like a punch to the gut. Here is everything Game Pass is losing as of this writing. Everything on this list left the service on August 31st.
Hades
Elite Dangerous
Myst
NBA 2K22
Signs of the Sojourner
Spiritfarer
Twelve Minutes
Two Point Hospital
What Remains of Edith Finch
World War Z
August 2022 Titles Recap
In case you missed last month's update, the Games with Gold titles were:
Calico (Xbox One)
ScourgeBringer (Xbox One)
Saints Row 2 (Xbox 360)
Monaco: What's Yours is Mine (Xbox 360)
Check out the full August Games with Gold update here.
Next Up…
The image featured at the top of this post is ©vfhnb12/Shutterstock.com.