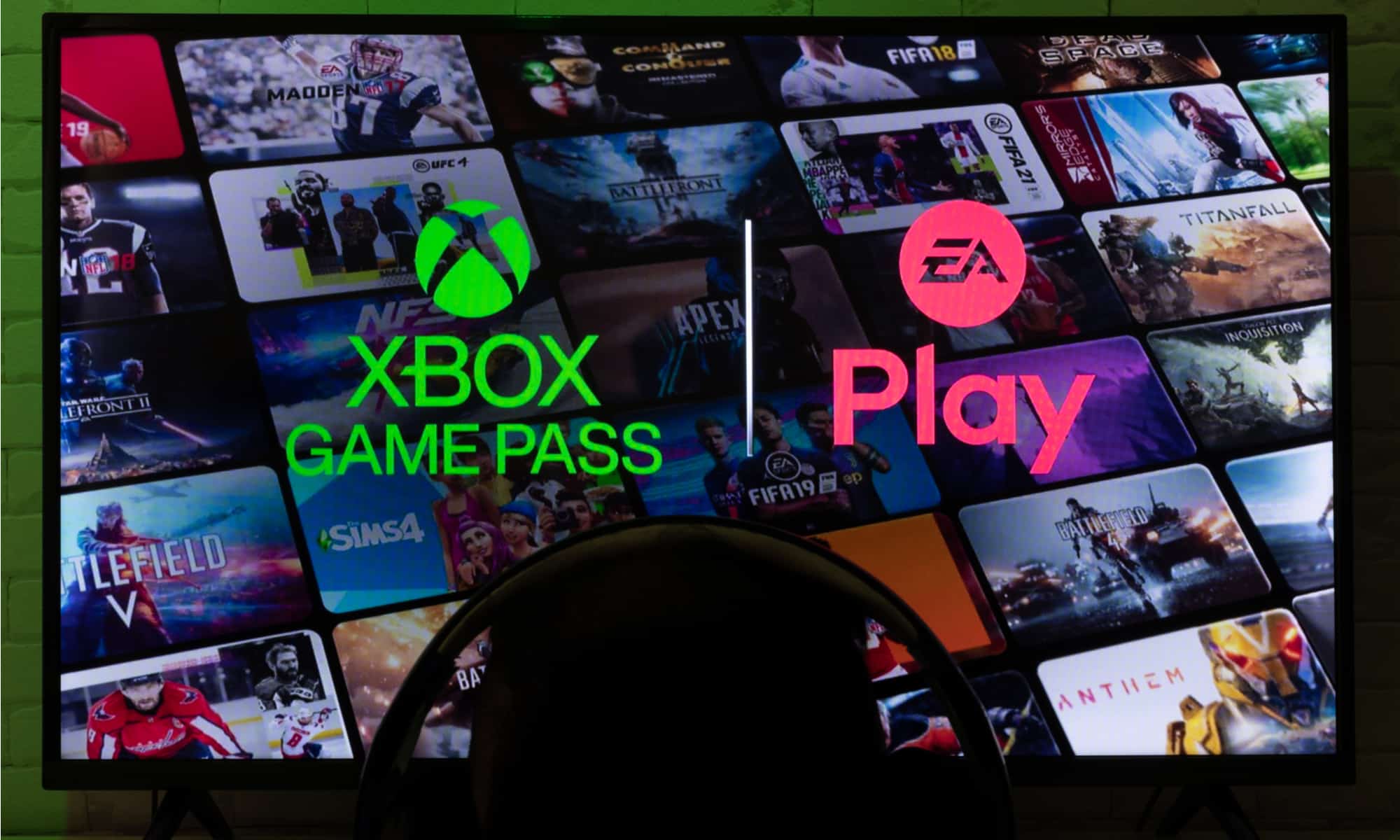 All Games coming to Game Pass
In addition to Scorn, there is an impressive list of spooky titles headed to Game Pass this month. Here is everything we know is coming to Game Pass in October.
Coral Island (Oct. 11)
Eville (Oct. 11)
Dyson Sphere Program (Oct. 13)
A Plague Tale: Requiem (Oct. 18)
Norco (Oct. 20)
Persona 5 Royal (Oct. 21
Gunfire Reborn (Oct. 27)
Signalis (Oct. 27)
There is still time to pick up last month's Games with Gold games if you haven't already. To recap they were Gods Will Fall, Double Kick Heros, Thrillville, and Portal 2
Stay tuned here for more Games with Gold and Game Pass monthly updates.
Beginning this month Xbox 360 games are finally no more on Games with Gold. We covered this move in our previous update but it was unclear what Xbox's strategy would be for the service moving forward. Now we know it's just offering fewer games. Not surprising but a little disappointing.
Many fans agreed, between the fewer games on offer and the titles themselves, the future of Games with Gold is uncertain. Not to say the games are bad but Xbox has said that these two games together make up a $44 value. The games in question can often be found for far cheaper.
Enough with the negative, let's actually take a look at the games up for grabs.
Windbound
First up is the island survival game Windbound. You play as Kara, who has been stranded on an island with little in her inventory. The game pits you against the elements, hunger, and the savage local fauna.
Crafting is essential to the game's progress but you have some choices about how you go about it. Kara can choose to sustain herself with local mushrooms and edible plants forgoing hunting altogether. This is a harder path to take as it increases the challenge significantly.
Some resources are very scarce meaning players must be careful about how they are using elements from the environment. In addition to the robust crafting feature, the game features an extensive survival system as well. 
Many critics panned the game for this brutal survival system with little to no reward. The story proved to lack luster and didn't offer anything compelling in the way of character progression. It was praised for its beautiful graphics but the negatives outweighed the positives for a lot of critics and gamers.
Bomber Crew Deluxe Edition
Next up is Bomber Crew Deluxe Edition from developer Runner Duck. As the name suggests, you play a WWII bomber pilot embarking on a high-stress mission. You are in charge of managing the ship during the mission and responsible for its success.
The game has a whimsical art style with cute characters and a cartoony setting. But don't let its cute exterior fool you, this game is brutal. It is an unforgiving management sim focused on historical accuracy and expert organizational skills.
Like other roguelike simulators, this game can be punishing at times, but getting through the onslaught of a mission is thrilling. The game was largely praised by reviewers with most lauding it for its difficulty and dedication to reality.
Bomber Crew can make for a frustrating experience but for fans of tough-as-nails roguelikes it is a great value. Also, the deluxe edition includes bonus DLC content packs Secret Weapons and USAAF.
Xbox Game Pass Updates
For Game Pass members, there is a tidal wave of great games coming in October. Most notably body horror new release Scorn is coming to Game Pass upon release on October 14th.
Scorn (Xbox Series X/S)
Developer Ebb Interactive promises an unnerving sci-fi/horror with Scorn. The game takes place in a nightmarish realm inspired by the likes of H.R. Giger with a little Lovecraft thrown in for flavor. Scorn is a psychological horror based on horrific puzzles embedded in its world.
The body horror puzzler looks like the perfect game for October. It is set to release on Xbox Game Pass on October 14th.
Next Up…