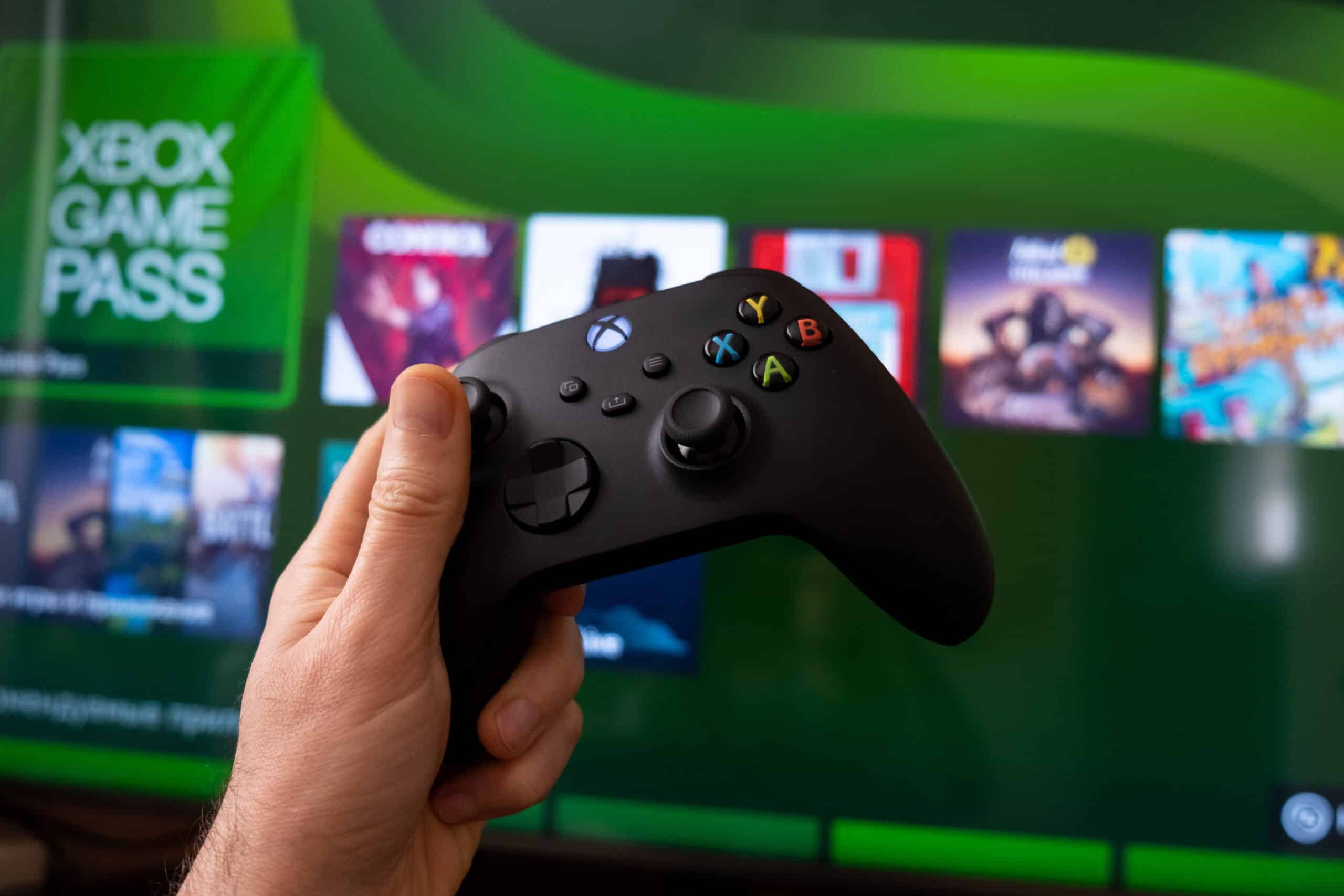 Key Points
Games coming to Game Pass: Ghost Recon Wildlands
Games coming to Game Pass: Turbo Golf Racing
Games coming to Game Pass: Cooking Simulator
The new titles available to Xbox Live Gold members are a mixed bag for the month of August. There are two Xbox One titles and two Xbox 360 titles. There is also a long list of titles coming to Xbox game pass and a few titles leaving the service. Let's rundown everything Xbox Live Gold and Game Pass Ultimate members can expect for the month of August.
Games with Gold
Let's just say it, this is not the strongest lineup we've seen from the Games with Gold program. This makes sense, after the month of September, Games with Gold will no longer be offering older titles shifting their focus on newer titles from the Xbox One and current eras. Still, these four games offer a decent variety of gameplay styles and tones.
Calico (Xbox One)
Calico is a life sim game set in a magical open world. The protagonist inherits a cat café that they must run and maintain. And by maintain, we mean to fill with adorable critters and decorations. You can explore the magical landscape where you can meet new characters and take quests from them. The gameplay is very chill, and the environment is filled with watercolor pastels and zero combat.
While some fans dug the vibes of Calico, others weren't satisfied with the stripped-down gameplay. There is no combat or real adversity in the game. Quest boil down to fetch quests and baking challenges that don't offer much in the way of challenge. The in-game economy isn't well defined either. It isn't bad but it isn't nearly as robust as saying Animal Crossing or Stardew Valley.
When it was initially released it was met with mixed reviews. Players wanted to get behind the soothing atmosphere and cool art design, but the gameplay left much to be desired. Most lamented that the game was so close to something cool but fell flat.
Unfortunately, it suffered from some buggy gameplay as well. Some minor glitches as well as a few games breaking bugs at the start of its life. There have been updates to address these issues, however. The game is currently on patch 1.08 and most of the initial problems have been addressed.
ScourgeBringer (Xbox One)
Giving fans a bit of gameplay whiplash, the next game is tough-as-nails rouge-like ScourgeBringer. You take control of the warrior Kyhra as she fights her way through the cavernous ruins of Earth. Kyhra, the greatest warrior in her clan, sets out to find answers about her past and protect what is left of humanity.
Mixing fast-paced platforming with slash 'n dash, and shooting 'em up gameplay, ScourgeBringer is a hectic bullet-hell game with very little forgiveness. The boss fights are especially tough as they require you to engage with every tool in your toolbox rather than lean on your dash ability or ranged attacks. ScourgeBringer is a punishing game even for fans of other roguelikes and platformers like Speluky or Dead Cells.
The game was met with a lot of praise by gamers and critics alike. The great level design and challenging gameplay mixed beautifully with the haunting pixel-art aesthetic giving fans a lot to love. It has sold over 60,000 copies on steam and has an audience score of 90%. So, if you're looking for something fast-paced and you're prepared to die, ScourgeBringer is a premium pick-up.
Saints Row 2 (Xbox 360)
The first of Games with Gold's throwback titles is Saint's Row 2, the game that kinda started it all. The original Saints Row was an unremarkable crime game in the vein of Grand Theft Auto. However, it didn't have the same draw as the Rockstar behemoth so for the second installment, the Saints Row team decided to take the series in a wilder direction.
This included a bigger, more vibrant map, tons more mini-games, and side quests, and a ratcheting up of the humor and silliness of the first game. This breathed life into the series and spawned a line of sequels that continued to outdo each other in terms of wackiness. In Saints Row IV you literally become the president of the US, that is until the world is blown up by aliens. Yeah, it gets weird.
Saints Row takes place 5 years after the original game. Your character has been in a coma, and they wake up to find that the 3rd Street Saints are no more. You set out to rebuild the Saints to their former glory by reclaiming territory and fighting enemy gangs.
Saints Row 2 is widely regarded as the best game in the series by longtime fans. It sold over 400,000 copies in its first month and 3.4 million in the first two years.  Games with Gold actually offered this title back in 2020. But if you missed the classic then now is a perfect time.
Saints Row 2 - Xbox 360
Over 40 story missions with additional bonus missions take place in a transformed Stilwater that is over 50% larger than before.
Limitless Customization ¿ Play as fully customizable characters that are male, female or something in between. Cribs, vehicles and even gangs all have customization options.
Multiplayer ¿ Co-op full story campaign has seamless integration (for example one player drives while the other shoots).
Competitive multiplayer pushes the boundaries of immersion in a living Stillwater environment fully populated with police, innocent bystanders and rival gangs.
Planes, helicopters, motorcycles, boats and cars can be piloted and used as weapons. On the ground new combat options include melee, fine aim, and human shield
We earn a commission if you make a purchase, at no additional cost to you.
Monaco: What's Yours is Mine
Keeping with the crime game theme, the next title is Monaco: What's Yours is Mine. Monaco is a top-down 2D heist game where your objective is to pull off stealth jobs with a team of four. Solo gameplay is fun but where the game truly shines is the multiplayer co-op. Players can choose from 8 different classes: The Locksmith, The Pickpocket, The Cleaner, The Lookout, The Mole, The Gentleman, The Hacker, and The Redhead. Each class offers different abilities that help to navigate through each level with stealth.
The game was generally well reviewed for its tight controls and fun gameplay. The Co-op was considered one of the best multiplayer experiences of that year by multiple outlets. Fans of the game had a blast with the mixed match of classes and a great score by Austin Wintory, the legendary composer behind Journey. It sold over 1 million copies within the first year making it a huge hit for a small team indie game.
Like Saints Row 2 this game has been offered in the past by Games with Gold. It was available back in 2014, a year after its initial release.
Game Pass Updates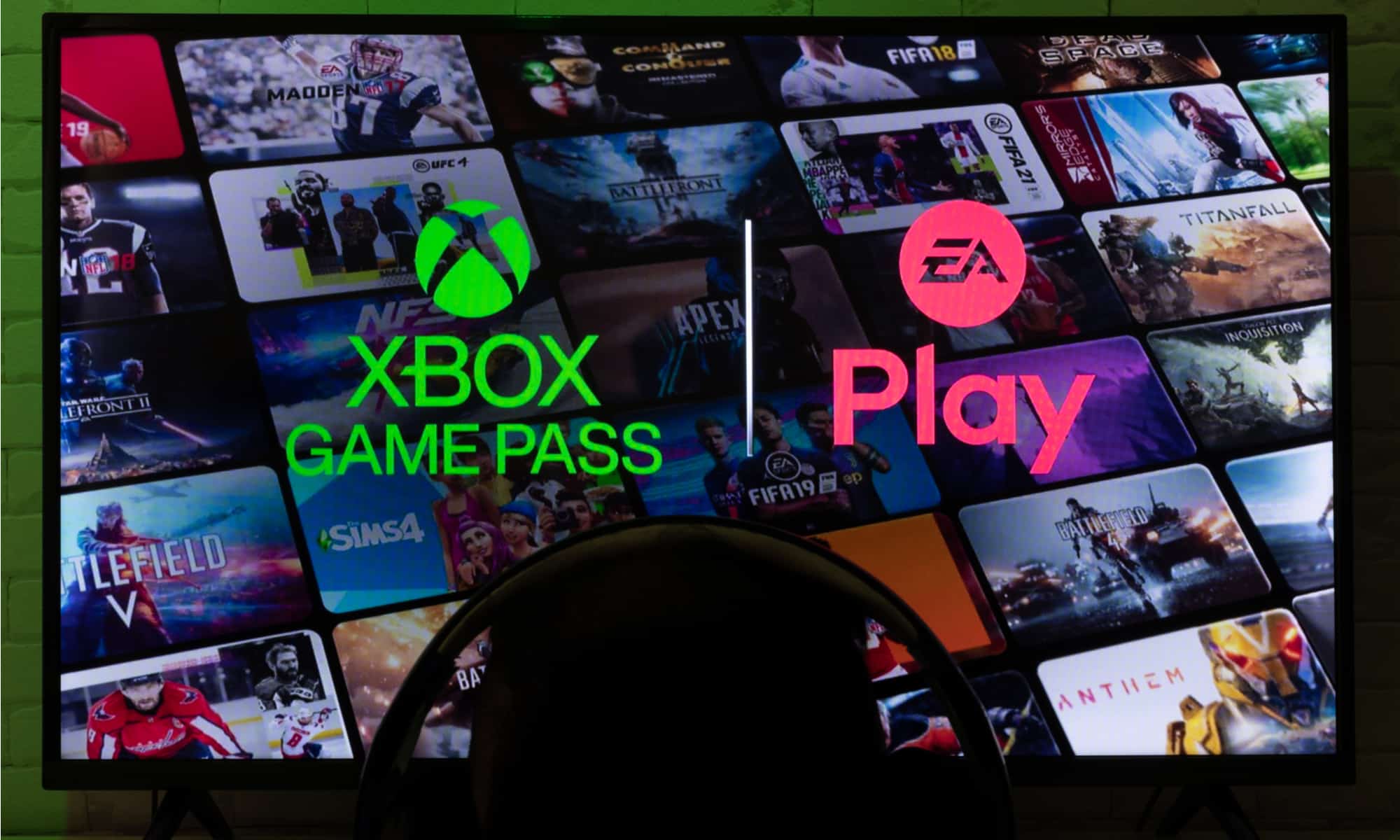 Xbox Game Pass is bringing a lot of new games to the service, including the new Two Point Campus and Ubisoft's Ghost Recon Wildlands.
Two Point Campus
The newest game from Two Point Hospital developer Two Point Studios (I'm sensing a theme), Two Point University is a building sim that puts you in charge of building the perfect campus. You are responsible for attracting students to your university but also keeping them there. Finding the right professors and staff, expanding the recreational activities, and investing in cutting-edge programs is key to retaining students.
Your campus curriculum features unorthodox subjects like Chivalry, Wizardry, and Spycraft rather than the usual STEM and Humanities offerings. It is up to you to keep the students of your campus mentally challenged and entertained. If your campus score drops or you stop maintaining certain curricula, your score will drop and students will drop with it.
Two Point Campus is a whimsical game focused on the balance between need and desire. It hits game stores for PC, Xbox Series S/X and Xbox One, PS4 and PS5, and Switch on August 9th, 2022. It will be available on Game Pass that very same day.
Two Point Campus: Enrollment Launch Edition - Xbox Series X
Manage a fun and evolving game world - A deep and engaging management sim from the creators of the multi-million selling Two Point Hospital
Create the campus of your dreams - Build & control your own university, empowered with new creative tools to help you build a unique & distinct educational masterpiece
Shape the lives of your students - Nurture your students through the best years of their lives with new & improved relationships systems
We earn a commission if you make a purchase, at no additional cost to you.
Ghost Recon Wildlands
Released on March 7th, 2017, Ghost Recon Wildlands is the tenth installment in the long-running Ghost Recon franchise. The game features some fun, open-world gameplay and tight co-op multiplayer. The big story surrounding this game when it dropped back in 2017 was its depiction of Bolivia where the game takes place.
Ghost Recon Wildlands was criticized for its outrageous depiction of Bolivia as a drug state. Ubisoft stressed that this was merely fiction, but some fans were not satisfied. Even the interior minister of Bolivia itself sent a formal letter to French Government lambasting the game's portrayal of Bolivia.
The game features tight gunplay and a decent level structure. The co-op was lauded for its polish and ability to create extremely fun moments for players. However, the harmful portrayal of its Latin American does detract from the overall experience.
Tom Clancy's Ghost Recon: Wildlands (Xbox One)
Xbox One X enhanced
Tom Clancy's Ghost Recon Wildlands is the very first military shooter in a massive, dangerous, and responsive open world that you can play entirely solo or in four-player co-op
Bienvenidos a Bolivia: From the infamous Death Road to the world's largest salt flat, journey through Ubisoft's largest open world action-adventure game to date
Become a Ghost: Lead a team of four Ghosts, the absolute best of the US military Play either solo or with up to three of your friends online in this gritty adventure as they seamlessly join you at any...
Takedown the Santa Blanca cartel: The Santa Blanca cartel and its infamous leader, El Sueno, are the most powerful, treacherous, and imposing foes the Ghosts have ever faced
We earn a commission if you make a purchase, at no additional cost to you.
Games Coming to Game Pass
Here is a quick rundown of the rest of the games coming to Game Pass this month:
Ghost Recon Wildlands is available today
Shenzhen I/O is available today
Turbo Golf Racing is available today
Two Point Campus is available on August 9th
Cooking Simulator available on August 11th
Expeditions: Rome (PC only) available on August 11th
Offworld Trading Company (PC Only) available on August 11th
Midnight Fight Express is available on August 13th
Immortality available on August 30th
Games Leaving Game Pass
Everything listed below will be leaving Game Pass this month:
Boyfriend Dungeon
Curse of the Dead Gods
Library of Ruina
Starmancer (Preview)
Train Sim World
Be sure to stay tuned to History Computer for a list of next month's Games with Gold titles.
Next Up…