Key Points:
WP Engine is a cloud-based web hosting service that offers website creation tools, managed WordPress hosting, and more.
Flywheel Hosting is a cloud service provider that offers WordPress hosting and email hosting.
WP Engine focuses more on developers and bloggers, whereas Flywheel caters to design professionals.
WordPress is one of the most popular website builders on the market. It has evolved from a simple blogging platform to a leading Content Management System (CMS) and continues to develop further. Whether you're building a blog or simply want to make your site more appealing, you may be looking for more control over your website's look and feel.
Most of us know about WP Engine and Flywheel hosting but often find it hard to determine which one is best for our websites. WP Engine and Flywheel are both popular hosting providers that offer managed WordPress hosting plans. Both companies have been in business for over a decade and have a solid reputation in the WordPress community. Their prices vary depending on how many resources you need, but they're not far apart when it comes to cost. As a result, which company you choose will likely come down to what services they offer and the type of customer service they provide.
The truth is that both of these companies offer outstanding WordPress hosting services and can significantly improve your site's performance. This guide will help you choose which company to host your site by examining the benefits of each, understanding any drawbacks, and learning what sets them apart from one another.
WP Engine vs. Flywheel Hosting: A Side-by-Side Comparison
| | WP Engine | Flywheel |
| --- | --- | --- |
| Year Founded | 2010      | 2012 |
| Headquarters | Austin, Texas, United States | Omaha, Nebraska, United States |
| Price | From $20/month         | From $13/month |
| Security           | SSL certificates and automatic daily backups           | Free SSL, malware removal, traffic monitoring and blocking, limiting login attempts, and automatic backups      |
| Money Back Guarantee       | 60 days            | 60 days and a 14-day free trial     |
| Website Immigration    | Free automated WordPress migration | Free WordPress migration is done by the team          |
| Server Locations            | North America, Europe, London, Asia/Pacific | US, Canada, UK, Belgium, Australia |
| Website | www.wpengine.com   | www.flywheel.com |
| Storage | From 10GB    | From 5GB |
| Bandwidth | 50GB of bandwidth   | 20GB bandwidth |
| Support | Phone and email support, 24/7 live chat | 24/7 live chat, email, and phone |
| Extras | Staging, Production, and Development environments, CDN | Staging, caching, blueprint, site cloning, and CDN         |
WP Engine vs. Flywheel Hosting: Overview
Flywheel Hosting is a managed hosting service provider that allows you to host multiple websites on a single server. You can access it through your web browser or via an app (both iOS and Android).
It provides you with cloud-based storage, resources like databases and email accounts, and all the tools needed to manage your site's security, performance, and more. It also has a ton of other features that make its offering stand out from the crowd.
On the other hand, WP Engine is a managed WordPress hosting service provider that also provides all of these features in addition to more advanced tools like CDN support. It provides managed WordPress hosting on all its platforms, including shared and VPS plans. It also offers SSL encryption and cPanel control panel access for those who want it.
The company also has its proprietary content management system, which allows users to manage their sites' content easily without worrying about backend development skills or backend APIs required by many other solutions today! WP Engine provides more developer-friendly features than Flywheel, making it a better choice for more technically savvy users.
WP Engine vs. Flywheel Hosting: 7 Must-Know Facts
Flywheel Hosting is a cloud service provider that offers WordPress hosting and email hosting. Flywheel Hosting was founded in 2012 and has been serving customers throughout the world ever since.
WP Engine is a cloud-based web hosting service that offers website creation tools, managed WordPress hosting, and more. WP Engine was founded in 2010, with its headquarters in Texas.
WP Engine offers a dedicated WooCommerce plugin, which is great if you're hosting a WooCommerce store.        
Both services provide robust tools for automating site backups, installing plugins and themes, keeping performance high with optimized servers, and more.
WP Engine focuses more on developers and bloggers, whereas Flywheel caters to design professionals.
WP Engine offers an introductory package starting at $20/month, while Flywheel has a cheaper introductory price of $13/month, with pricing increasing depending on how much storage space you need.
They both have a team of experts available 24/7 to help with any technical issues.
WP Engine vs. Flywheel Hosting: Key Differences
The WP Engine and Flywheel hosting comparison is a great way to determine which is best for your website. Both of these hosting companies offer reliable and affordable web hosting services.
However, there are also key differences between them. Let's take a closer look at what they are so that you can make an informed decision before deciding which one is right for your site.
Performance
Both hosts are quick and dependable, but Flywheel offers no uptime guarantee.
WP Engine and Flywheel have impressive WordPress optimization tools due to their sole focus on WordPress hosting. As a result, they both provide excellent performance and uptime.
Most hosts, for example, use Apache servers, whereas WP Engine and Flywheel use faster and more reliable Nginx technology. Furthermore, both hosts use SSD storage, which can help your website load faster.
Flywheel offers five data centers in the United States, Canada, the United Kingdom, Belgium, and Australia. WP Engine provides even more options, with ten data centers managed by Google Cloud across four continents. WP now has access to even more AWS-managed servers. If you expect visitors from all over the world, caching and CDNs will impact your website's performance. WP Engine and Flywheel, fortunately, include their proprietary, free server-side caching tool and an integrated CDN on all plans.
Flywheel's CDN has a slight advantage over WP Engine's MaxCDN in that it caches both static and dynamic content on your website, but both do an excellent job of delivering your site to visitors quickly. Most importantly, both Flywheel and WP Engine ensure that these features are installed and operational on your account at all times.
Unfortunately, Flywheel does not provide an uptime guarantee or compensate customers for downtime. This places WP Engine and its 99.95% uptime guarantee backed by an SLA in the lead.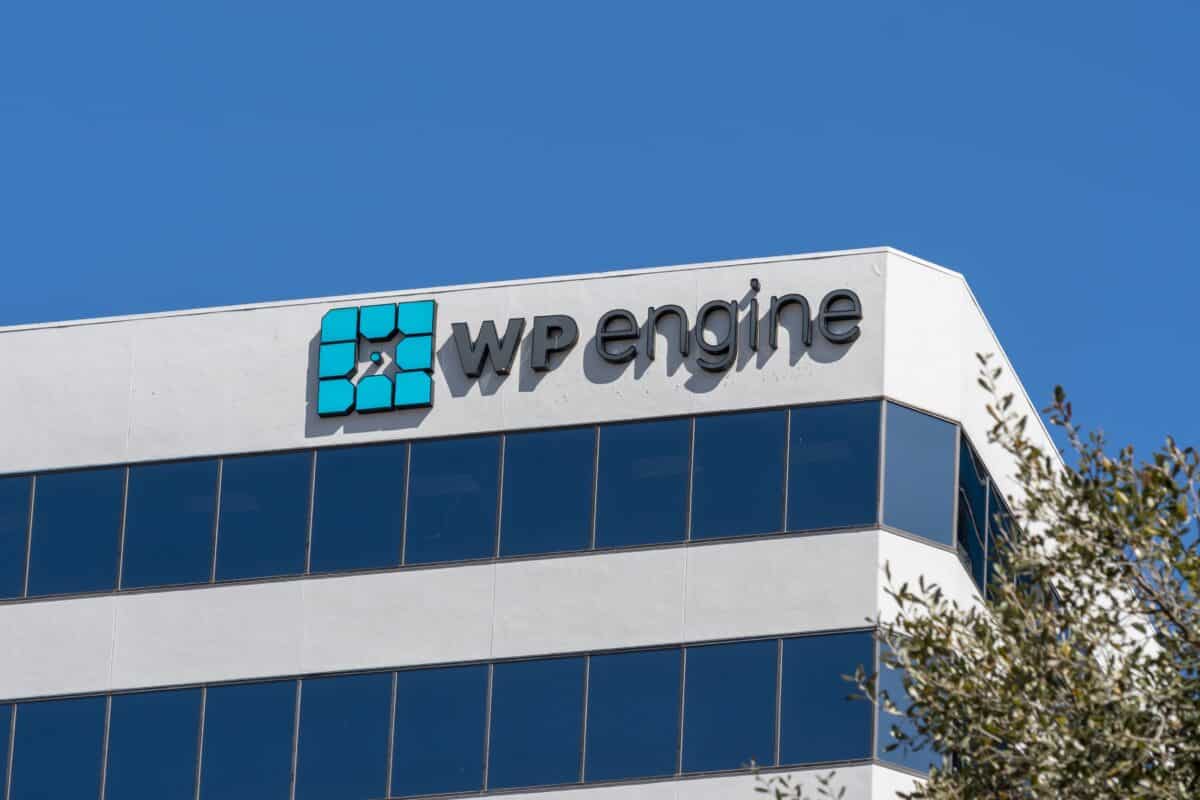 Customer Support
Both companies have great overall customer support options to help keep your site running smoothly every day of the year. Both companies also offer live chat support systems that are easy enough for non-technical users.
Although the entry-level plan only includes live chat support, WP Engine customers can contact the support team round-the-clock via phone and live chat.
All Flywheel plans come with 24/7 live chat support, but only the top two plans' customers can get phone support during business hours.
User Experience
User experience is an important thing when it comes to choosing a hosting provider. Fortunately, both hosts make it very simple to set up and manage WordPress websites. They also simplify transferring an existing WordPress website to their servers. However, while WP Engine provides a migration plugin for the transfer, Flywheel provides both a plugin and a free migration service.
They offer an extremely user-friendly interface that allows you to get started quickly and easily. Creating a new WordPress website takes a few clicks with either host. Both providers have their own custom dashboards that allow you to manage every aspect of your website with ease. Furthermore, they offer some handy tools to make website development easier and more convenient.
It is also worth noting that both platforms are primarily geared toward businesses and professionals, and their tools and features reflect this.
Pricing
Most plans are identical, but Flywheel has a fantastic beginner option. WP Engine and Flywheel are two of the most affordable managed WordPress hosting options. Their plans are optimized for WordPress hosting, but keep in mind that domain registration and email hosting are not included.
When WP Engine acquired Flywheel, the two companies agreed to align the pricing and specifications of their Starter/Startup, Freelance/Growth, and Agency/Scale plans. There are a few significant differences between same-tier plans in terms of resources, features, pricing, and billing cycles.
The Tiny plan from Flywheel is a fantastic choice for a low-traffic website, but its 5,000 visit cap will bar many other websites. At first, you'll pay the same amount whether you choose WP Engine or Flywheel. However, some more subtle price variations might not be obvious at first based on varied features.
Security
All WP Engine and Flywheel plans include free SSL certificates. Backups of your website are created automatically on a daily basis by both hosts. If something goes wrong or your site is compromised during a malware attack, you can always roll back to a previous version with a few clicks.
Furthermore, WP Engine includes a proprietary firewall, malware scanner, and protection against brute-force attacks on all plans. The host also prevents malicious code from embedding itself in the file system by blocking several plugins that are known to expose websites to vulnerabilities.
On the other hand, Flywheel ensures that your data is encrypted during transmission and storage. It also protects against DDoS attacks and, more importantly, will remove any malware from your website if you are hacked. This service is purchased separately for WP Engine.
Features
When we compare the features of WP Engine and Flywheel, the race becomes even more competitive. Both hosts include an impressive selection of WordPress freebies and extra tools on all plans.
For example, WordPress is preinstalled on both WP Engine's Startup and Flywheel's Starter plans, and the host handles WordPress updates for you. You also get access to over 30 StudioPress themes and the Genesis Framework, a premium WordPress platform that can assist you in designing and optimizing your website.
Furthermore, WP Engine and Flywheel include website staging on all plans, allowing you to create a copy of your website and test changes before they go live. There are no risks and no need to shut down your website. You'll appreciate both hosts' ownership and billing transfer tools if you're a freelance web developer.
When you finish a project, you can easily transfer the website (and the hosting costs) to your client while remaining a collaborator in case further changes are required. Flywheel even provides 14 days of free hosting to create a website and decide whether to keep it or transfer billing to your client.
While WP Engine and Flywheel have their infrastructures, both are Google Cloud partners and offer cloud hosting on all plans. This means, among other things, that their services are more scalable and reliable than those of most other hosts.
WP Engine vs. Flywheel Hosting: Pros and Cons
Pros and Cons of WP Engine
| Pros | Cons |
| --- | --- |
| Offers a 60-day money-back guarantee        | More expensive |
| WordPress updates are automatically installed           | Some plugins and themes are not allowed |
| A development and staging environment is provided         | Can't be used on non-WordPress platforms |
| Free Global CDN |   |
| Transferable installs and billing transfer features for WordPress consultants and developers |   |
| Excellent support response times |   |
Pros and Cons of Flywheel
| Pros | Cons |
| --- | --- |
| Cloud-based infrastructure with good performance | Only WordPress hosting is available |
| High-quality IP blocking with 24/7 customer support | You cannot buy SSL certificates directly |
| More affordable price compared to WP Engine | Because of Flywheel's managed security and performance, it is impossible to access SSH |
| Free migration service for all your sites |   |
| Great server response and uptime |   |
| No overage charges for bandwidth or disk space |   |
WP Engine vs. Flywheel Hosting: Which One Should You Choose?
WP Engine and Flywheel Hosting are both solid options if you need a web hosting service. Both companies have their advantages, but if you're looking for a company that offers greater flexibility, you may find WP Engine more appealing.
Compared to WP Engine, the Flywheel experience is more user-friendly overall. Anyone who already has a WordPress site will appreciate how much easier the control panel is to use and how appealing the free manual website migration is. WP Engine's user interface isn't as streamlined or clean because it has more tools and settings.
Flywheel Hosting is known for its superior customer service and support, making it an excellent option for people who aren't afraid to spend time learning how to use their web hosting services. The company's website has a huge variety of tutorials on how to use the platform effectively, so you'll be able to get everything up and running in no time.
WP Engine has a lot of great features as well—its website provides step-by-step instructions on how to do everything from installing WordPress on your site to setting up custom domains. If you appreciate a well-designed interface or work as a designer creating websites for clients, the Flywheel experience is for you. WP Engine, on the other hand, may be best for you if you're a developer or a more technical user or don't care as much about a visually appealing user interface.
Up Next…