Google stock has been on a losing streak over the past year mostly owing to a variety of macro headwinds. The decline has been further aggravated as the stock went through a period of much-needed correction from unjustifiably high valuations over the course of the pandemic.
Shares of Google-parent Alphabet hit a fresh low last week, following the company's disappointing third-quarter results. With a miss on estimates at the top and bottom lines, coupled with its slowest pace of growth since 2013, this was an undeniably tough quarter for the company, prompting austerity measures, including a cut in headcount growth going forward.
Following a rally to dizzying heights over the course of the pandemic, the stock has been limbering down at a steady pace over the past few quarters and remains down by 33% year-to-date (YTD). While much of this can be attributed to unfounded optimism, fueled by an accommodative monetary policy in response to COVID, there is no denying that the company remains vulnerable to a souring macro climate, as evidenced by its latest earnings report.
Alphabet Third Quarter Results – Not All That Bad
The company released its third quarter figures last week, with revenues coming in at $69 billion, up 6% year-over-year (YoY), compared to $65 billion a year ago. Profits stood at $14 billion, or $1.06 per share, down from $19 billion, or $1.40 per share during the same period last year. The stock took a beating after the results fell short of analyst estimates on top and bottom lines, by $1.6 billion, and $0.20 per share, respectively.
Alphabet posted growth across most key segments, with its core search business leading the way with $39.5 billion in revenues, up from $38 billion a year ago. Total advertising revenues came in at $54.5 billion, a slight increase from $53.1 billion a year earlier, and this was followed by its up-and-coming cloud business, with revenues at $6.9 billion, up from $5 billion during the same period last year.
Figures during the quarter were weighed down by Youtube advertising revenues at $7.1 billion, down 2% from $7.2 billion a year ago, and missing analyst estimates of a 3% YoY growth by a wide margin. The segment was hit by the slowdown in advertising spending across sectors such as insurance, loans, mortgages, and most importantly, cryptocurrencies, with companies reigning in their marketing budgets.
A few other unpleasant particulars in the report include the steep drop in the operating income, and margins, from $21 billion to $17 billion, and 32% to 25%, respectively. This can partly be attributed to the inflationary pressures resulting in higher overheads, but the most significant factor remains its headcount growth, from 150,000 to 186,000 within just a year, resulting in the revenue per employee dropping from $433,000 to $369,000 over the same period.
Unfounded Optimism & Tough YoY Comparisons
As discussed earlier, Alphabet shares are down 28% YTD, but this is mostly in line with the broader tech sector, with many high-fliers during the pandemic being forced to reckon with a slower, more normalized post-COVID pace of growth. Sentiments were further bruised owing to the tough year-over-year comparisons, along with the monumental increase in interest rates over the past year.
Alphabet for the most part has done well for itself, only marginally underperforming the tech-heavy NASDAQ, and substantially outperforming peers such as Meta, Snap, and Twitter over the same period. At its peak, the stock traded at unjustifiably high valuations of over 30 times earnings, and nearly 8 times sales when the company reached the much coveted $2 trillion market cap.
The pullback in recent months, however, has resulted in a much fairer valuation, with the stock currently trading at just under 5 times sales, and 19 times earnings, making it a great point of entry for long-term investors. The fundamentals of the company remain as robust as ever, and the 70% rally in 2021, and subsequent YTD corrections don't mean anything to the operations and the long-term potential of Alphabet.
Youtube Advertising Slowdown
The search giant's troubles thus far are mainly confined to its popular video-sharing platform, Youtube, which over the past few months has found itself being faced with a cocktail of headwinds. This mainly includes a slowdown in advertising sales, owing to growing macro concerns, prompting businesses across the world to cut back on advertising, along with a strengthening US dollar, and intensifying competition from the likes of Instagram, and TikTok weighing down on the segment.
With that said, however, the segment's traffic, usage, and engagement metrics remain as robust as ever, and Youtube continues to reign supreme, ranking second among the most visited websites in the world. It is now the only major platform that provides short, long, medium, and live-streamed video content from millions of creators, to billions of viewers across the world.
The key reason behind the advertising slowdown also pertains to the launch of Youtube Shorts, which is increasingly eating into viewership on the platform, while still being unmonetized for the most part. During its quarterly results yesterday, the company announced that it would be going all-out to monetize its short video formats, and as such, should make up for this shortfall over the coming quarters.
Youtube is further expanding its range of offerings for creators on its platform, with a wide range of tools, services, and events. All of this continues to expand the already unsurmountable moats, leaving competitors such as TikTok, Instagram, and Snapchat eons behind. The segment believes that TV is its next big opportunity, and is presently scouting for partnerships with hardware, and OS owners.
Realigning Goals, Objectives & Operations
Alphabet's cash-guzzling moonshots and pet projects have long been of concern for investors and analysts alike, and during the quarter the company itself announced the need for realigning its focus on its core set of products and business priorities. As a result, the management has announced a string of changes across the board, which altogether stand to substantially enhance shareholder value.
The company's CEO Sundar Pichai says that he would like to make the company 20% more efficient over the coming months. This includes gutting a number of products such as the Pixelbook laptop, its gaming service Stadia, and a cut in funding for its in-house incubator Area 21. Most importantly, the company plans to significantly lower headcount additions during the fourth quarter as economic conditions continue to deteriorate.
Google has long been known to splurge on its employees, with the aim of attracting and retaining top talent. Recently, the company came under fire for slashing its travel and entertainment budget citing tough economic conditions, which if taken as a sign of more changes to come, can mean more value being unlocked for shareholders, even though it might leave some employees disgruntled.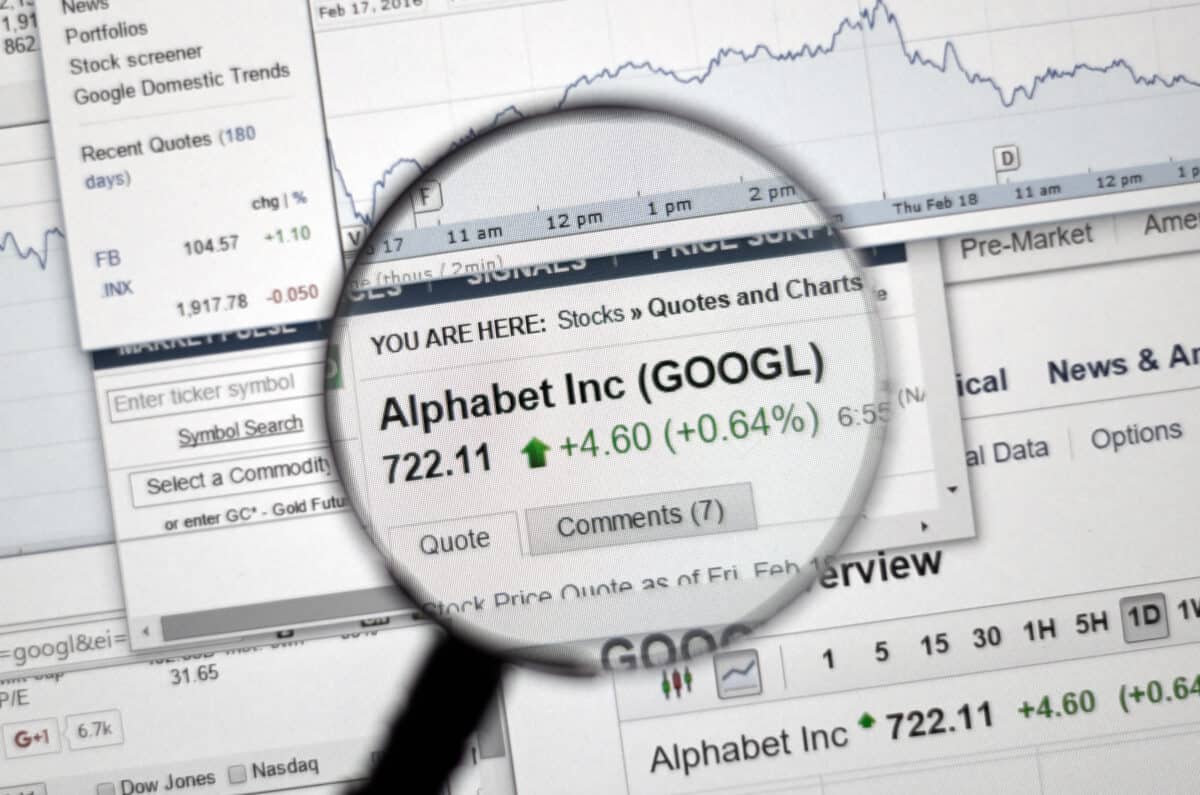 Competitive Pressures & Value Proposition
Alphabet shares have long commanded market premiums owing to their massive, impenetrable moats. Given the company's reach and penetration across the value chain, from hardware to OS, browsers, and advertising networks, the only way a potential competitor can pierce this fortress is by buying or building this entire value chain from scratch.
The company has always been on its toes when it comes to identifying threats, and either buying it outright or building a competitor for the same. Alphabet is a massive tech conglomerate that has put the "Blue Ocean Strategy" on steroids throughout its existence of over two decades. As a result, it takes monumental effort, capital, and time to build a robust competitor to take on the likes of Google.
Threats and uncertainties continue to encircle the company on this front, with the likes of TikTok eating into its share of time spent by users, or The Trade Desk with its programmatic advertising platform. Alphabet, however, already has strategic plays in place and remains on the cusp of dominating both these niches over the coming years, protecting shareholder values, along with its competitive moats.
Wrapping It Up – Finances, Buybacks & Technicals
Alphabet is often referred to as the "best business in the world," and beyond the fact that it has no major competitor in sight, it is because of the number of free cash flows it manages to generate each year. The company generated over $23 billion in operating cash flows during the third quarter alone, adding to its already monumental treasure chest consisting of $125 billion in cash, and just $29 billion in debt.
The company uses this to reward shareholders generously, with $15.4 billion in share repurchases during the quarter, and $44.3 billion in repurchases year-to-date. Such share buybacks not only enhance value by sprucing EPS figures for investors, but can cushion the stock against market volatilities, and uncertainties, which explains how Alphabet has managed to outperform peers in recent months.
While it's difficult to say if the stock has bottomed out at current prices, it has definitely been de-risked over the past couple of months. For investors with a longer time horizon, this is a great point of entry, with limited downside. Despite the near-term headwinds, the stock has plenty of long-term secular tailwinds in its favor, and coupled with its massive buybacks, investors will see substantial value even at current levels, given the company's robust fundamentals.
The image featured at the top of this post is ©FellowNeko/Shutterstock.com.