WHOOP vs. Apple Watch: 5 Must-Know Facts
The Apple Watch gives a reliable track workout, while WHOOP still needs to become broader to meet up with Apple.
WHOOP focuses more on health, daily statistics, and metrics. Meanwhile, Apple is a more potent health-tracking watch, but you will need to dive into an Apple health app to track it.
WHOOP has more advantages over the Apple Watch because it takes 52 samples of the heart rate every 24/7 (even when the user isn't active), while the Apple Watch only checks the heart rate every five minutes while inactive.
The most popular smartwatch on Earth is the Apple Watch, while high-profile sports stars mostly use the WHOOP.
For either WHOOP or the Apple Watch, you can go for the smartwatch with a screen, like Apple's, or a screenless smartwatch, like WHOOP's.
The Apple Watch is one of the most popular smartwatches in the world. It is an elegant and functional watch that allows you to receive notifications, take calls, and track your health. The Apple Watch has been an enormous success, with millions of people picking up the new models in various colors and styles every year since its initial release. If you're shopping for a smartwatch and are stuck between the choice of WHOOP and the Apple Watch. This article will guide you to make a proper decision.
These two companies have gone above and beyond to make gorgeous wearables that offer highly functioning tracking of your active and everyday metrics. The question is, how do you know which is the better choice for you?
Let's compare these two products to look at their specs, use cases, functionality, and more to help you make the best decision.
WHOOP vs. Apple Watch: Full Comparison
Take an in-depth look at each of these products with us before we get into their specifications.
WHOOP
WHOOP is a fitness tracker that you strap onto your wrist. It has an OLED display that tracks your steps and other fitness-related data such as calories burned and distance traveled. This smartwatch also has a built-in heart rate sensor which measures several parameters like pulse rate, heart rate variability (HRV), and resting heart rate (RHR).
You can also use this device to track your sleep cycles or study habits. You can even use this smartwatch as a pedometer by tapping on its screen once or twice. The design comes in a way that its battery lasts up to two weeks on standby mode and four days when used normally.
WHOOP's ability to work with Apple's Series 4 has been a long time coming. The new feature allows users to control their phones from their wrists. You can do everything from answering calls and turning on silent mode to sending texts by tapping on the screen or double-tapping on the screen buttons at the bottom of the display, according to Apple's announcement about the update for WHOOP users.
WHOOP allows you to connect your Apple Watch to your iPhone via Bluetooth and download workouts directly to the watch. When connected, you can see what your heart rate looks like while you're working out, and it'll even show you how much time remains in your workout before you need to stop.
WHOOP also allows users to sync with other apps on their iPhones, which means that it works as an all-in-one fitness tracker for iPhone and Apple Watch owners alike.
However, WHOOP works with apps from the Google Play Store only, which means you cannot install apps from other sources such as Amazon Appstore or App Store.
Apple Watch
The Apple Watch is a smartwatch that has become quite popular in the last few years. It was first introduced in 2015 and has since gained popularity. The Apple Watch comes in many different sizes, styles, and colors. The new Apple Watch has a larger display with a higher resolution, a faster processor, and a better battery.
The new Apple Watch Series 4 has a faster processor and cellular connectivity, so you can use it on your phone without connecting it directly through Bluetooth. This makes it much better for people who want to use their watch without having to be connected to their phones all day.
The Apple Watch also has many more features than previous models of the same brand, including a heart rate monitor, GPS tracking capabilities, Siri integration, music playback abilities, photo capture capabilities, activity tracking capabilities, and more!
WHOOP vs. Apple Watch: A Side-By-Side Comparison
Let's place the features of these two products side-by-side.
| | WHOOP | Apple Watch |
| --- | --- | --- |
| What is it? | Focuses on sleep tracking and heart rate tracking. It takes 52 samples of heart rate per second 24/7. | Incorporates fitness tracking, health orientation capabilities, and wireless telecommunications |
| Primary Uses | Analyzes key metrics like HRV tracking to determine a daily recovery plan, and shows the user a specific lifestyle and training behaviors in affecting recovery | Connects to an iPhone to deliver the notification, make calls, send texts, run apps, and keep the user healthy |
| Conceived | 2011 | 2011 |
| Initial Release | 2015 | 2015 |
| Influential Developers | Will Ahmed | Peter Henley |
WHOOP vs. Apple Watch: What's the Difference?
WHOOP is a high-end fitness tracker that measures your heart rate, steps taken, and calories burned. It also has a built-in alarm clock and can be used to track sleep.
Apple Watch is a smartwatch that can be used for notifications and apps on iOS devices. It has an accelerometer for tracking steps taken, a haptic engine for haptic feedback (tapping the screen), and NFC for wireless payments through Apple Pay Cash.
Below are the significant difference between the Whoop and Apple smartwatches.
Design
The Apple Watch offers two new case sizes (41 and 45mm), more screens to show off data, and supports other features like the new virtual keyboard. Besides, it is waterproof for up to 50 meters. Excluding the uses of the touchscreen, the physical button and Apple's digital create the interaction with the watch software.
Unlike Apple, WHOOP doesn't have a screen which makes it extremely unique. It effectively does all tracking in the background with a live readout of data; it doesn't show the time. While it wouldn't be the preferred choice of many, it goes with fashion and season without looking too "techy."
The main consideration here is going for either a screen or screen-less smartwatch.
Storage
To carry on from the design, WHOOP does not have a significant internal storage capacity like Apple watches do. This is because it operate primarily through a cloud-based platform and continually collects and sends data to the Whoop App where you can instantly access it.
However, Apple watches have a significant storage capacity, although the actual amount depends on the model. Earlier models only had 8GB of storage, but newer models (such as Series 6 and Apple Watch SE) have a massive 32GB of internal storage.
Pricing
Both smartwatches will show quite the debit in your bank account. The cheapest Apple costs $399 for a smaller one of 41mm and $429 for the larger 45mm size. It comes with cellular connectivity and a bracelet band, priced at $1,249. This makes the cost of the Apple Watch hugely dependent on the case material and band options.
Whereas WHOOP comes with a free supported wristband, you need a monthly membership subscription to access the software of the WHOOP companion app. The monthly membership fee is $18 with a down payment of $324. To avoid a down payment, you must pay $30 a month and a 12-month sub's fee of $24.
Smartwatch Features
WHOOP works with iOS and Android devices but has no smartwatch features. Choosing WHOOP will require an additional device, adding to the overall pricing. Furthermore, the only extra part is the alarm, which you can set with sleep coach features. It recommends the time you should retire for the day to ensure full recovery the next day.
Apple Watch works well with an iPhone in getting notifications, music control, player, Apple Pay, LTE connection, and a watchOS platform, with which it will continue to add new features.
Workout and Fitness Tracking
The Apple Watch and WHOOP band are the two leading smartwatches on the market today. They both have unique qualities and features but aren't short of their differences.
The Apple Watch has some best fitness and sport tracking features. This includes reliable counting of steps, running and swinging step-tracking, and bringing out reliable heart rate data. Both devices have fitness tracking built-in, but the Apple Watch comes with more apps for sports and fitness tracking, such as Nike+ and RunKeeper, whereas WHOOP doesn't.
WHOOP doesn't match Apple's sport tracking features. Instead, it focuses on the effects of sports and workouts on the body. You can connect the GPS through Android devices to track runs and cycles. It recognizes exercises automatically and does an excellent job of identifying activities. Apple tracks out reliably, while WHOOP still needs to offer comprehensive tracking.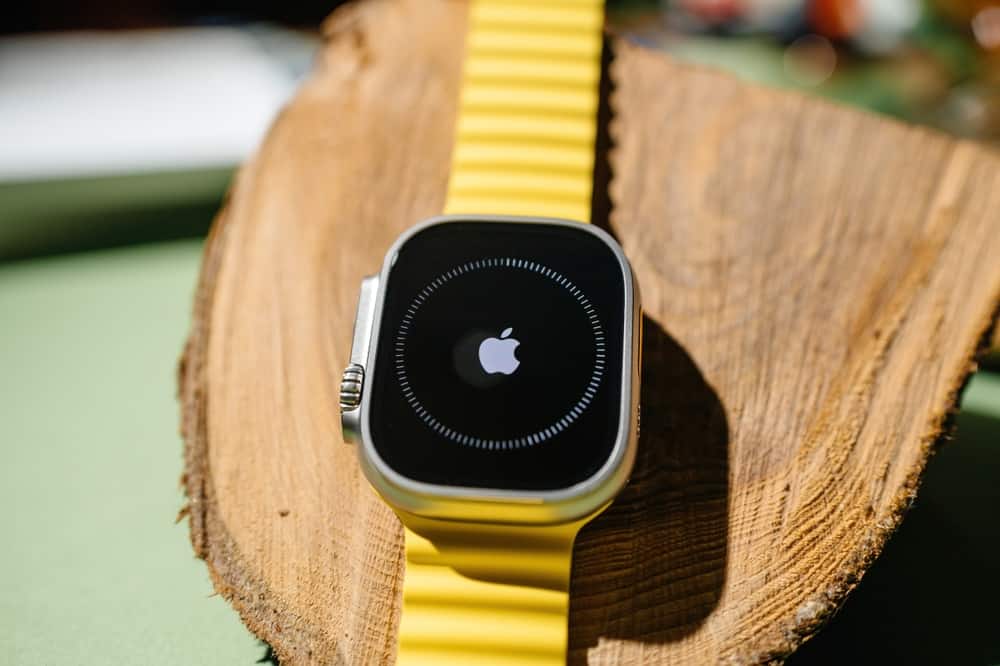 Health Tracking
WHOOP has an FDA-cleared ECG sensor that helps to detect signs of atrial fibrillation. The optical heart rate monitor can deliver both high and lower heart alert rates and irregular heart rate rhythm notifications. WHOOP focuses more on your health, daily stats, and metrics. It mostly tracks sleep, strain, and recovery.
Apple doesn't allow tracking respiration rates during sleep but offers blood oxygen monitoring. It provides an insight into one's general wellness and can pair up with a dedicated consumer health device, and Apple's app store uses the sensors to offer more health insight.
Battery Life
WHOOP offers a better battery life as it has a runtime of up to 5 days. Moreover, you can charge the watch by clipping the portable battery charging module on top of the tracker.
You can quickly wear it while charging without any awkward feel or look. The Apple Watch shows a potential of up to 18 hours of battery life. It can work for a couple of days, depending on the usage. It gives fast charging support, which could power the watch in a speedy motion.
Where to Buy
Best Everyday Use for Apple Users
Apple Watch Series 8 [GPS 41mm] Smart Watch
Advanced new features including Crash and Fall Detection.
Track your health with an ECG, heart rate monitor, and SpO2 sensor.
Sweatproof and resistant to dust with IP6X certification.
Up to 18 hours of battery life or 36 hours via low power mode.
We earn a commission if you make a purchase, at no additional cost to you.
The Apple Watch is available on Amazon here, while you can buy the WHOOP band from the WHOOP website.
Whoop vs. Apple Watch: Which One is Better?
The Apple Watch is the superior choice for tracking health and fitness for most people due to its competency and enhanced ability. It keeps improving its watchOS technology and may soon be the best in the league of all of the wearables you can buy.
You must own an iPhone to use the Apple Watch for fitness tracking during sports or workouts. If you already have a smartwatch but want a device that's zero on recovery and offers strong health monitoring support, get a WHOOP band, as you don't need to charge daily.
The WHOOP doesn't offer much for those random athletes that don't see the importance of tracking everyday strain and recovery. If you're not a serious athlete, there might be some margins in your metrics tracking in these areas anyway. Both smartwatches have solid sleep tracking.
If you're an athlete training seriously, using both may be the best choice so you get WHOOP 4.0 tracking for your everyday metrics while the Apple smartwatch tracks the more specific active movements, while also offering all of the convenience and features of a smartwatch.
Ultimately, you should figure out what you intend to use this smartwatch for and make your decision based off of that smartwatch's strengths.
Up Next…
Interested in any other riveting comparisons? Read some of our favorite articles in this category, below:
Apple Music vs Spotify: Full Comparison: They're both two of the most popular music streaming options and cost the same too. So which should you choose? We examine their features and the options they provide to enable you to make an informed choice.
Apple Watch 5 vs 7: What's the Difference? They come with different chips, dimensions, and operating systems. Just what does that mean for each of them? Find out here.
Apple Watch 5 vs. 6: Which is Better? They will both let you listen to music, that said they use different chips, and only one will provide you with details of your blood circulation. Find out which of these smartphones you should choose.
The image featured at the top of this post is ©Prostock-studio/Shutterstock.com.