In 1944, the Kyungsung Precision Industry began producing steel tubing and bicycle parts. In 1974, Kia released the Brisa, the first car it had manufactured. Kia is the oldest car manufacturing company in South Korea.
In 1998, Kia joined forces with Hyundai to form the Hyundai-Kia Automotive group. Today, the Hyundai-Kia Automotive Group is the fifth-largest automobile manufacturing company. So, who owns Kia?
What Does Kia Sell?
Kia manufactures passenger vehicles in many categories: hybrid, gas, plug-in hybrid, electric, RVs, commercial vehicles, taxis, and buses. The company is working to transition away from internal combustion engines (ICE) and over to electric vehicle manufacturing.
In 2022, Kia sold 14 different types of automobiles in the U.S. (EV6, Rio, Forte, K5/Optima, Cadenza, Stinger, K900, Soul, Nero, Seltos, Sportage, Sorento, Telluride, and Carnival/Sedona).
In 2022, Kia sold 693,549 automobiles, compared to 693,549 sales in 2021, a decrease of approximately 1.2%. Kia's are sold in Europe, Asian countries, North America, and domestically.
Who Owns Kia?
Have you tried to figure out who owns Kia? You're not alone. A common misconception is that Toyota owns Kia. Kia is a publicly traded company, and its shares are available for purchase through over-the-counter markets (OTC or OTCMKTS.)
The largest single shareholder of Kia is the Hyundai Motor Company, with 34.16% ownership. The next largest shareholder is the National Pension Service of Korea with 7.17%, followed by the KIA Corporation at 2.55%, Vanguard Group at 2.15%, and the Kia Motors Employee Stock Ownership Association, with shares valued at 1.83%.
The Hyundai Motor Group is the most common discussion point concerning the ownership of Kia. In 1997, Kia filed for bankruptcy. In 1998, Hyundai Motor Group outbid Ford Motor Company and obtained a 51% share of the company.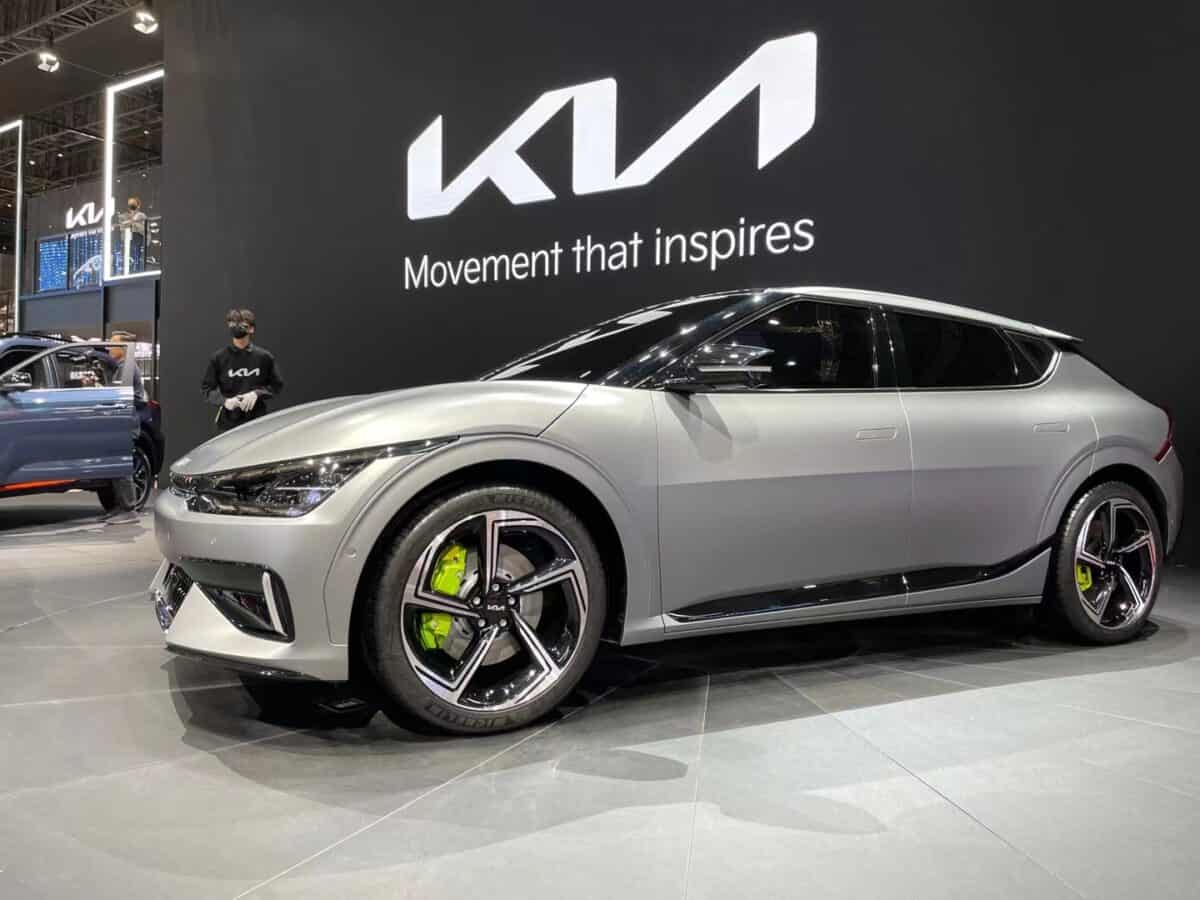 How Much is Kia Worth?
Kia's current market cap is worth $23.61 billion. Kia's present value is far from its 2020 valuation of $8.53 billion and even further from its $1.52 billion 2009 evaluation.
Kia is currently the world's 20th-largest auto manufacturing company based on market capitalization. Tesla now has the top slot with a market cap of $876.14 billion, followed by Toyota with a present market cap of $254.37 billion.
Kia wants to expand its market share. Let's take a look at Kia's plan to move forward.
New Developments
Kia is rolling out the much-hyped EV9 in 2024. With the latest three-row all-electric Sport Utility Vehicle, Kia aims directly at the 2024 Toyota Grand Highlander market leader. The early head-to-head evaluations are rolling in, and the experts are leaning toward the Kia EV9.
By 2025, all new Kia's will be Software Defined Vehicles (SDVs). SDV will allow Kia owners to receive Over-The-Air (OTA) software updates. Kia owners will be able to upgrade the performance and functionality of their cars without taking them into the auto dealers. OTA upgrades will cover bug fixes, recalls, and more.
Kia has rolled out Features on Demand (FoD) in 2023, which is customizable software. You may be heading on a cross-country trip and you'd like to enable driver assistance or add a Wi-Fi hotspot. Maybe you want remote vehicle monitoring, real-time traffic updates, or advanced lighting options. FoD is a great way to personalize your Kia to meet your needs. Your needs may change from trip to trip or month to month. A FoD enables the user to modify features based on their present needs.
Kia is leaning into the revenue opportunities presented by FoD. Options enabled with FoD are a new monthly subscription revenue stream for Kia.
The image featured at the top of this post is ©Luxury Fred Sherman/Shutterstock.com.