Tesla is the new kid on the block when it comes to producing electric vehicles (EVs). Most people have at least heard of Tesla, even if they don't find themselves in the market for a new EV or looking to invest in a new startup. In the span of a few years, Tesla has skyrocketed and become so (in)famous that even teenagers were talking about "investing" while dipping their dino nuggets in honey mustard. Today, we are going to take a look at Tesla's history, particularly that surrounding its inception. You may know who the CEO is now, but the early years of the company looked quite a bit different!
When was Tesla founded?
Tesla was originally founded in July 2003 under the company name Tesla Motors Inc.
In only a few more months, Tesla will have officially been founded for 20 years, although things have changed quite a bit since its inception. When it was initially founded, it was incorporated under the name Tesla Motors, Inc., although this has since been changed simply to Tesla, Inc to better reflect the pursuits of the company.
At its founding, Tesla only had 2 employees, Martin Eberhard and Marc Tarpenning. The goal of the company was to build:
 "a car manufacturer that is also a technology company", with its core technologies as "the battery, the computer software, and the proprietary motor".

Bloomberg
Soon after its founding, in February 2004, Tesla raised over $7 million in series A funding. The primary investor during this series A influx of cash? A man named Elon Musk invested $6.5 million of the $7.5 million received during this phase.
What does that mean? Elon Musk wasn't actually the founder of Tesla, contrary to what many believe. Still, that begs the question: who was?
Who founded Tesla?
Well, we've actually already met the two original founders of Tesla Motors, Inc. The two men mentioned earlier. Martin Eberhard and Marc Tarpenning were both the first employees and founders of the company, holding the titles of CEO and CFO, respectively.
The two decided to start the company after seeing General Motors recall their first EV, the EV1 in 2003 and subsequently destroy them. Once the founders dreamt up the idea to release a high-performance and efficient vehicle, the vision was set.
Soon after the two founded Tesla, they met Ian Wright a few months later who was then added to the team. In January of 2004, the three employees began looking for investors to fund their vision for a high-performance EV, ultimately leading them to connect with the man whose name is now synonymous with Tesla, Elon Musk. Musk became the largest investor in the company with an initial investment of $6.5 million, subsequently being added as the chairman of the board of directors.
After a lawsuit in 2009, however, the official titles of Eberhard, Tarpenning, Wright, Musk, and Straubel (a man added to the team in May of 2004) were all changed to co-founder.
Technically, Martin Eberhard and Marc Tarpenning were the original founders of the company, with Wright, Musk, and Straubel being named as co-founders many years later.
How is Elon Musk the CEO now?
As far as CEOs go, Elon Musk is among the most famous of them all. With his current trajectory, Musk will likely go down as one of the most influential and controversial CEOs of our time, along with names like Steve Jobs and Bill Gates. In light of this, many have criticized Musk for not actually founding the company, and more seriously, just being a figurehead for "other" more talented people who did all the "real work" of designing the cars and technology. Let's look at some of these claims.
Eberhard, Marks, Drori, and Musk
First, let's understand how Musk came to be the CEO of Tesla. In the early stages of the company, Musk was listed as the chairman of the board, not as CEO. In fact, after much drama between the co-founders, they all asked Musk to select the CEO moving forward… well that's how Musk remembers it anyways. The others all seem to remember that Eberhard was always the CEO.
With Eberhard seated securely as the CEO, however, the company moved forward. Well, sort of. Things get a bit dicey, depending on who you ask.
From Elon's perspective: With Eberhard seated as the CEO, things were all poised to move forward, but problems ensued. After massive issues getting the parts into the car's chassis (a Lotus Elise) and an internal audit, the company was in trouble. This new high-performance EV (the first roadster) was priced at $102,900 but was going to cost $140,000 to make. For Musk, this was enough of an issue to fire Eberhard.
"We obviously had to fire Eberhard. There was no choice about that," Musk said on the podcast. "It was pretty bad."

CNBC
Only, that isn't how Eberhard remembers it at all.
From Eberhard's perspective: With Eberhard seated as the CEO, things were all poised to move forward, but problems ensued. Although there were production problems with the new Roadster and some pricing issues, all of those issues were blown out of proportion. Still, Eberhard was voted off for something that he wasn't really at fault for. After Eberhard's firing, in fact, he turned around and sued Musk for slander.
"The story about the 2007 audit is not true and is slanderous," Eberhard told CNBC Make It. (Eberhard sued Musk and Tesla in 2009 for libel and slander, alleging he was forced out of the company. He later dropped the suit.)

CNBC
After Eberhard was fired (or stepped down, depending on who you ask), Tesla went through two rapid-fire CEOs, Michael Marks and Ze'ev Drori. Finally, after realizing that a conventional CEO wasn't working, Musk himself invested more of his fortune into the company and took over as CEO.
Did Elon Musk actually invent anything?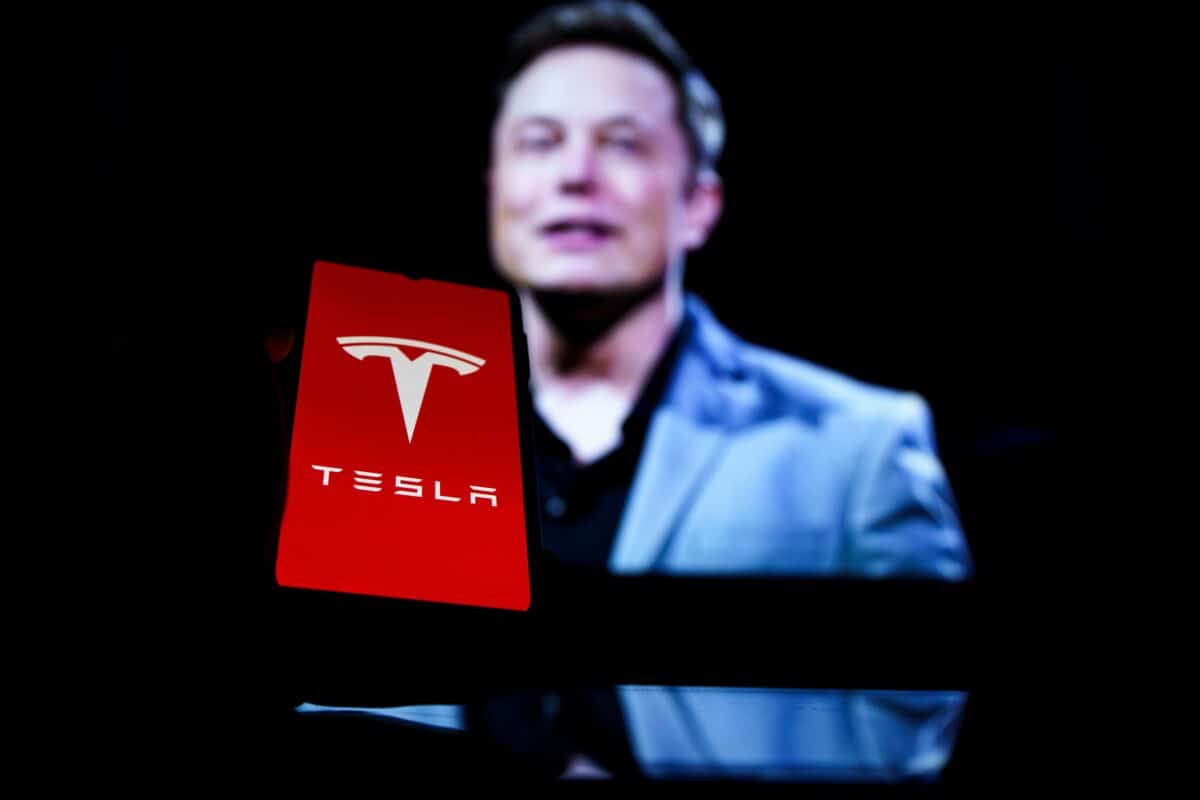 Although Musk was labeled as a co-founder of Tesla, many criticize him as being a figurehead who only takes credit for smart people's work. While many find fault with Musk, it is clear that he definitely had a hand in the early stages of product design.
During the development of the Roadster in the early 2000s, there are some releases from Eberhard that show Musk's engagement. Notably, in his decision to push the company never to accept inferior products or designs:
"In the beginning, I thought that we would carry over some of the Elise body panels – just because the cost of tooling so many parts seemed daunting when Tesla had practically no money. But Elon Musk (who, as a McLaren F1 owner, has pretty high expectations for a car's looks) pushed me not to be such a wimp."

Tesla Public Statement by Eberhard – 2006
Even more, the "real" original founders, Eberhard and Tarpenning admit they don't have any automobile experience but rely on their amazing engineers to push innovation.
Much as I love cars, I am the first to admit that neither I, my co-founder, Marc Tarpenning, nor our original investor (and chairman of our board), Elon Musk, is an automotive engineer. We have quite a few excellent automotive engineers at Tesla now, but three years ago, we did not.

Tesla Public Statement by Eberhard – 2006
The debate as to whether Musk "invented" anything is a tough question to answer, but it does seem he was intimately involved with the early design process and has continued onward as such since.
Up Next: