It's fascinating how easy it is to connect to the internet today. All you need is an active Wi-Fi network you can connect to and voila, you can browse whatever you want on your device.
However, as you scroll through the internet, you may notice different Wi-Fi networks vary in the speed they load your commands. While some are fast, others are awfully slow.
While many factors determine your Wi-Fi speed, your Wi-Fi generation plays an essential role in determining your internet's speed. In this regard, Wi-Fi 6E represents the latest Wi-Fi generation, operating in the 802.11ax standard.
It is an improvement over Wi-Fi 6 that expands and allows access to a new 6GHz band. Consequently, it works at a higher speed and covers a larger area.
If you plan to buy a device with Wi-Fi connectivity or upgrade your Wi-Fi system, you may be wondering whether it is worth going for Wi-Fi 6E and how it compares to other available generations and standards. Well, look no further.
In this article, we give an in-depth comparison of Wi-Fi 6E vs other options to help you make an informed decision when choosing your internet provider.
Summary: Wi-Fi 6E vs Other Options
| | Wi-Fi 6E |
| --- | --- |
| What is it? | A generation of Wi-Fi Network |
| IEEE Standard | 802.11ax |
| Release Date | 2020 |
| Maximum Throughput | 20 Gbps |
| Radio Frequency | 2.4/5 |
| Maximum Link Rate | 9680 Mbit/s |
| | Wi-Fi 6 |
| --- | --- |
| What is it? | A generation of Wi-Fi Network |
| IEEE Standard | 802.11ax |
| Release Date | 2020 |
| Maximum Throughput | 20 Gbps |
| Radio Frequency | 2.4/5 |
| Maximum Link Rate | 9680 Mbit/s |
| | Starlink |
| --- | --- |
| What is it? | Satellite internet service |
| IEEE Standard | N/A |
| Release Date | 2018 |
| Maximum Throughput | 0.2 Gbps |
| Radio Frequency | N/A |
| Maximum Link Rate | – |
| | 5G |
| --- | --- |
| What is it? | Cellular network |
| IEEE Standard | N/A |
| Release Date | 2019 |
| Maximum Throughput | 20 Gbps |
| Radio Frequency | N/A |
| Maximum Link Rate | 100 Mbit/s |
History of Wi-Fi 6E
After releasing the first Wi-Fi standard in 1999, Wi-Fi Alliance has always sought to improve the network it provides to ensure users have a better experience than they did with the previous version. This is precisely what the non-profit organization sought to achieve when it unveiled Wi-Fi 6.
The Wi-Fi 6E standard was adopted in 2019 to improve the previous IEEE 802.11ac. It was designed as a High-Efficiency Wi-Fi to enhance usage and connectivity in crowded environments.
Like all the protocols designed before, Wi-Fi 6E operates in reserved ISM bands between 1 and 7.125 GHz. Its introduction improved from Wi-Fi 6's use of the 2.4 and 5GHz bands to include the 6GHz frequency, giving it a broader scope.
Following the increasing use of Wi-Fi systems in public spaces, offices, and other areas with heavy usage, the Wi-Fi Alliance saw the need to tweak Wi-Fi 6 to increase its efficiency. As such, the improved standard worked well in high-density scenarios. That's because it improved the network throughput wherever it is operated.
With its improved speeds and efficiency, which give users a theoretical throughput of around 10Gbps, Wi-Fi 6E is quickly gaining worldwide popularity. It will soon surpass the IEEE 802 standard as the most commonly used standard in the world.
Features of Wi-Fi 6E
If you're considering upgrading to Wi-Fi 6E, you may be curious about what sets it apart from other options. As the latest and fastest standard, it has various amendments and improved features that facilitate its operation. Let's look at some of these unique features.
Access Points
Wi-Fi network protocols operate on different frequencies on the reserved ISM bands, which act as access points that allow devices to communicate. While some versions support multiple radio frequencies, culminating in more incredible speeds and efficiency, others only have one.
Wi-Fi 6E presents new versions that support multiple radio frequencies, thus expanding its access points. It is an improvement over the Wi-Fi 6, which supports 2.4 and 5GHz bands.
Access points extend its features into the newly licensed 6GHz frequency. This provides a broader spectrum of Wi-Fi devices for enhanced performance as they improve the network infrastructure.
The extended access points in Wi-Fi 6E are designed to improve its speed and capacity and reduce latency, improving how devices connected to the network communicate.
Network Allocation Vectors (NAV)
For a long time, single Network Allocation Vectors have impeded a seamless Wi-Fi experience, especially in dense deployment scenarios. The frame set by one NAV can be easily tampered with by one originating from a different network, which causes it to misbehave.
To avoid such problems and unnecessary interferences, the Wi-Fi 6E station has two separate NAVs. One NAV is controlled and modified by frames from an associated network, while frames alter the other from overlapped networks. This way, there are little to no interferences to mess with Wi-Fi 6's operations, ensuring smooth communication between devices.
Multiuser, Multiple Input, Multiple Output (MU-MIMO)
Multiple Input, Multiple Output is a wireless radio and signal feature that allows your device to benefit from various propagation paths, thus increasing the network's speed and scope. The feature was first introduced in Wi-Fi 4 and improved by Wi-Fi 5, which allowed for multi-utilization of the wireless network throughput of at least 1 Gbps.
However, these improvements were subject to limitations. These included the direction of data, which was restrained to downlink, meaning it could only transmit data from the access point to the client devices.
Nonetheless, Wi-Fi 6 rids this limitation through Orthogonal frequency-division multiple access (OFDMA), which achieves multiple access by assigning each user a subset of subcarriers. The smaller channels allow a two-way transmission between the access point and the clients.
Target Wake Time
This Wi-Fi 6 feature gives devices the power to determine the duration and frequency they send and receive data. It allows the wireless access point and connected devices to negotiate and agree upon specific periods to access the medium.
While this feature may seem minute, it improves usability and efficiency. Since the medium is only accessed during set times, clients reduce power consumption, thus saving on using their devices.
Similarly, there is reduced traffic as users can be grouped according to their access periods. There is no overlap due to the reduced number of devices struggling to access the wireless medium simultaneously, which optimizes spectral efficiency.
Wi-Fi 6E vs. 5G
Other than Wi-Fi networks, there are different ways you can access the internet, including cellular data. With that said, Wi-Fi 6E represents the newest generation of Wi-Fi technology, while 5G is the latest generation of cellular technology.
While both pieces are wireless technology designed to better their predecessors, they have a few operational differences that distinguish them. Let's have a look.
Technology Model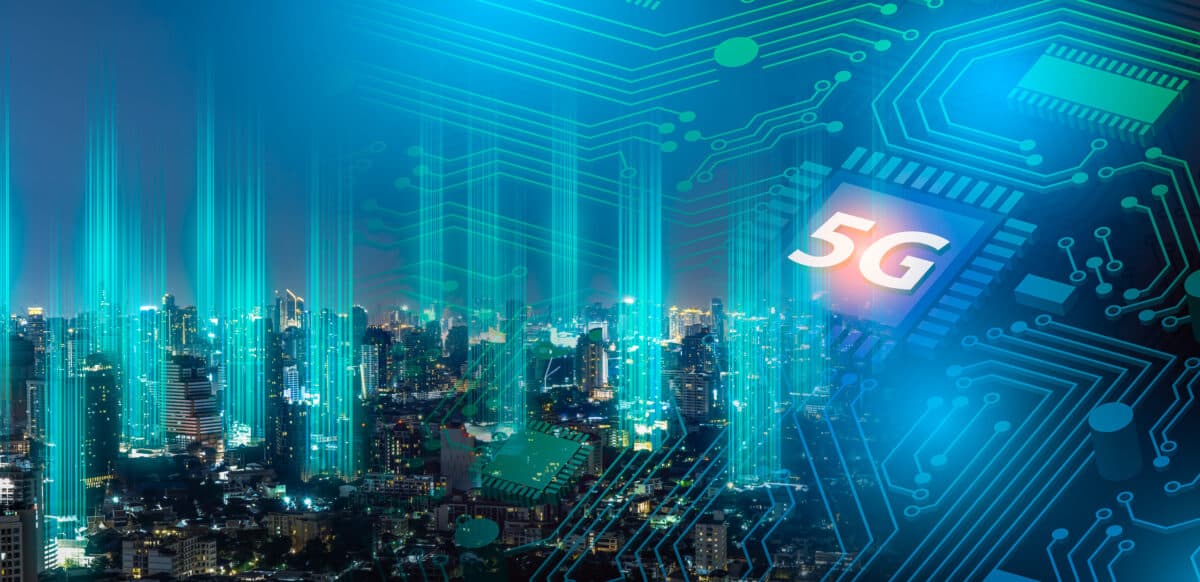 The significant distinction between Wi-Fi 6E and 5G is the technology they are aligned with. While Wi-Fi 6E is a version classified as a Wireless Local Area Network, 5G is a cellular network.
Consequently, the two wireless technology have different modes of operation. The difference begins with connectivity modes. To connect to a Wi-Fi 6E network, you need a router or access point from an internet service provider.
On the other hand, since 5G is a cellular network, you need an active connection to a mobile network to gain access. These operational differences extend to various levels, although they generally give the same quality of connectivity.
Authentication and Licensing
Wi-Fi networks like Wi-Fi 6E operate on unlicensed reserved ISM frequency bands. Therefore, they require no permission to use. However, the Wi-Fi network itself needs some authentication to gain access.
You need a specific Wi-Fi name and password to get on the web. To enhance security, Wi-Fi 6E devices also have an additional authentication feature known as the Simultaneous Authentication of Equals to protect users against malicious actors.
On the other hand, since it operates on a cellular data network, 5G technology only works on networks with a licensed spectrum band. Once registered with a licensed cellular network provider, no further authentication is needed, unlike Wi-Fi 6E.
User Locations
Operational differences play an important role in determining users' locations in the two wireless networks. With routers as their primary access points when you wish to connect your device, Wi-Fi 6E is the best wireless connection for indoor spaces.
Due to the network's scope and speed, it is also suitable for large areas frequented by multitudes, such as malls and stadiums. 5G networks are great for the outdoors since their access points do not restrict them. Wherever you are, you can access 5G as long as your cellular network provider covers the area you are in; it is pretty flexible.
Wi-Fi 6E vs 5G: Which Is Better?
It isn't easy to establish which option is better between Wi-Fi 6E and 5G. The two wireless connections offer excellent speeds, a wide range, and negligible latency. They are both perfect on paper. Thus, it would be best if they complemented each other.
Nonetheless, Wi-Fi 6E is perfect for indoor spaces, while 5G is excellent on the road. You can use them interchangeably, depending on your location.
Wi-Fi 6E vs Starlink
Starlink is an increasingly popular option for people seeking internet access, especially in rural areas. The satellite internet constellation offers a viable option rather than the traditional Wi-Fi and cellular wireless networks.
It has decent speeds and ranges and is readily available in any part of the world. However, before settling on Starlink for your internet needs, it is essential to gauge its viability against the fastest Wi-Fi network available: Wi-Fi 6E.
Internet Connectivity Options
Wi-Fi 6E and Starlink offer completely different wireless internet connectivity options. On the one hand, Starlink offers satellite internet access, which relies on satellites orbiting in space to communicate with connected devices through a router.
On the other hand, Wi-Fi 6E picks up radio frequencies on the ISM, allowing digital devices to exchange data, thus creating a network. These different avenues are what differentiate Wi-Fi 6E from Starlink.
Bandwidth
The differences between Wi-Fi 6E and Starlink do not end there; they extend to the bandwidth. Although Starlink ranks well in speed compared to most internet wireless connection providers, it is much slower than Wi-Fi 6E.
The satellite internet has a bandwidth of 30Mbps, almost equivalent to Wi-Fi 5, a predecessor of the much superior Wi-Fi 6E which boasts up to 5.4 Gbps speeds.
Latency
In the same light, latency, which plays a significant role in determining internet speeds, is much higher in Starlink than in Wi-Fi 6E. Latency is the time it takes for a device to relay and receive information from a network. Thus, Starlink's high latency is attributable to the duration it takes to send data to satellites in outer space.
Nonetheless, Starlink's reach and availability are commendable. The wireless network service is available in different parts of the globe and is especially popular in rural areas with scarce wireless internet options. This availability beats Wi-Fi 6E, which is only available in select locations.
Wi-Fi 6E vs Starlink: Which Is Better?
Now that we have seen how Starlink compares to Wi-Fi 6E, you may be wondering which is better. While the ultimate decision is up to you, Wi-Fi 6E seems like the better option. It has superior speeds and less latency, complemented by a wide range, making it a no-brainer option.
However, Wi-Fi 6E may not be available in your region if you live in a rural or remote area. In such circumstances, you may have to settle for Starlink. Although it is not as efficient as Wi-Fi 6E, you will still enjoy decent connectivity.
Wi-Fi 6 vs. Wi-Fi 6E
Wi-Fi 6 and Wi-Fi 6E are the latest Wi-Fi versions available. While both are an improvement over previous versions, Wi-Fi 6E has a few twitches that set it apart. All in all, both versions offer excellent security and performance. Let's see how they compare.
Frequencies
One prominent feature that makes all the difference between Wi-Fi 6 and Wi-Fi 6E is the radio frequencies they access. While both standards support 2.4 GHz and 5GHz, Wi-Fi 6E extends to the 6GHz band, enhancing its performance on multiple levels. The brand-new band improves Wi-Fi 6 by creating an extra spectrum that allows Wi-Fi 6E to operate within an exclusive area.
Speed
The additional channels in the 6Hz frequency make all the difference. With less competition for bandwidth, users experience faster internet speeds than the already impressive Wi-Fi 6 speeds. Notably, Wi-Fi 6E is twice as fast as Wi-Fi 6.
Capacity
Similarly, the enlarged spectrum significantly eases congestion and increases capacity, allowing multiple devices to connect to the network without tampering with operations. Therefore, the network's range is increased while latency is tremendously reduced, boosting Wi-Fi 6E's performance.
Wi-Fi 6 vs. Wi-Fi 6E: Which Is Better?
It goes without saying that Wi-Fi 6E is the better option. That's because it is an overall improvement over Wi-Fi 6. It offers incredible speeds, range, and little to no latency, with the same impeccable features of its predecessor in other departments. But if you want to upgrade from Wi-Fi 5 or 4, Wi-Fi 6 is a great option.
Conclusion
With advancing Wi-Fi generations and emerging wireless connection options, it is essential to know their various features to help make an informed decision when installing internet in your home. As such, while other wireless networks have their perks, Wi-Fi 6E is arguably the best. It has incredible speeds, is secure, and has a wide range with minimal latency. In short, you will not regret getting Wi-Fi 6E.
The image featured at the top of this post is ©Sensvector/Shutterstock.com.