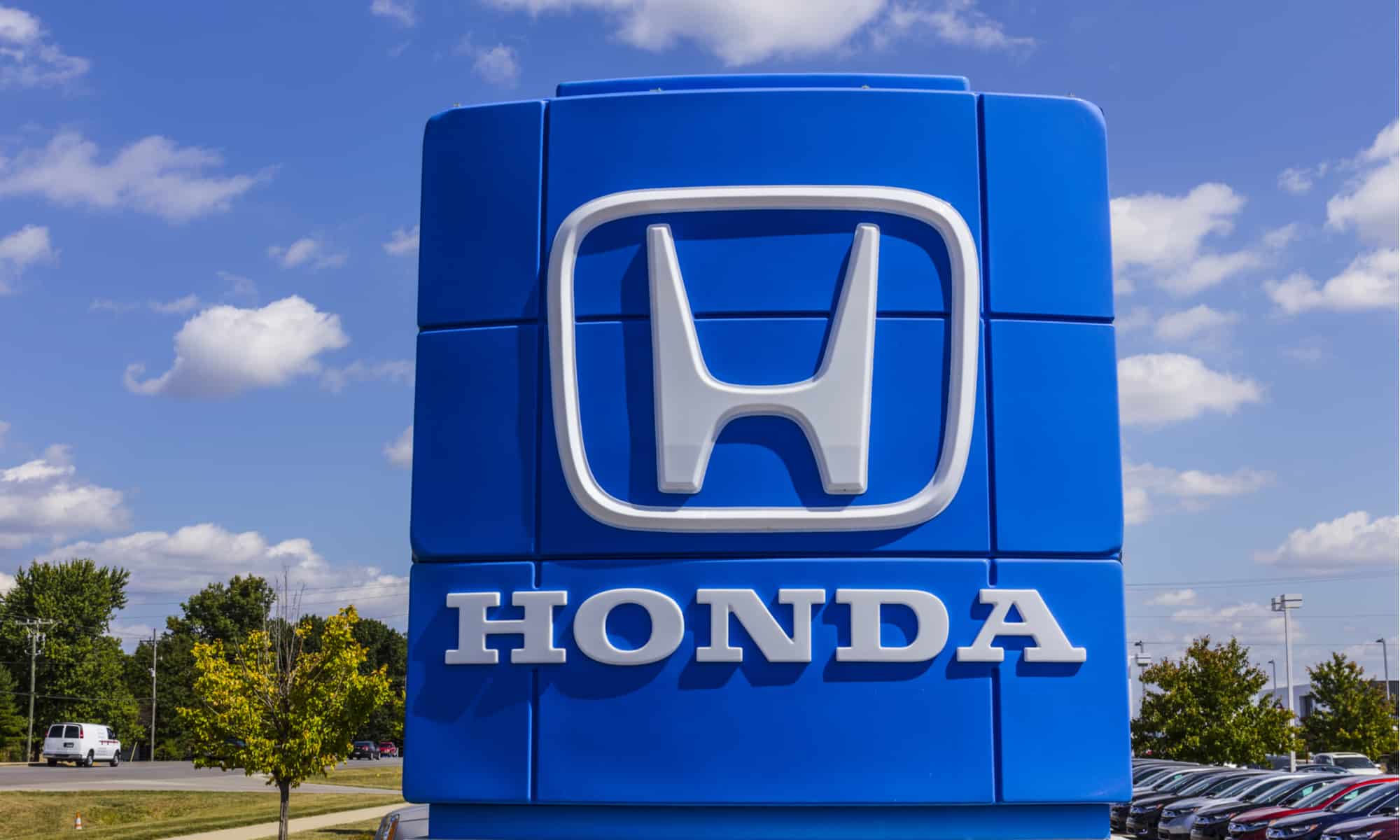 Key Points:
The Honda CRF-E2 offers a middle ground between toy bikes and high-end competition-grade minibikes costing $5,000 or more.
It wears miniaturized versions of high-grade motocross tires. The 12" knobby tires equipped as standard on the dirt bike are 60/100-12 Kenda Millville K771 tires.
You can quickly and easily swap out the 11.9-lb lithium-ion battery powering the CRF-E2, due to a robust nylon carrying strap handle bolted to the top of the battery.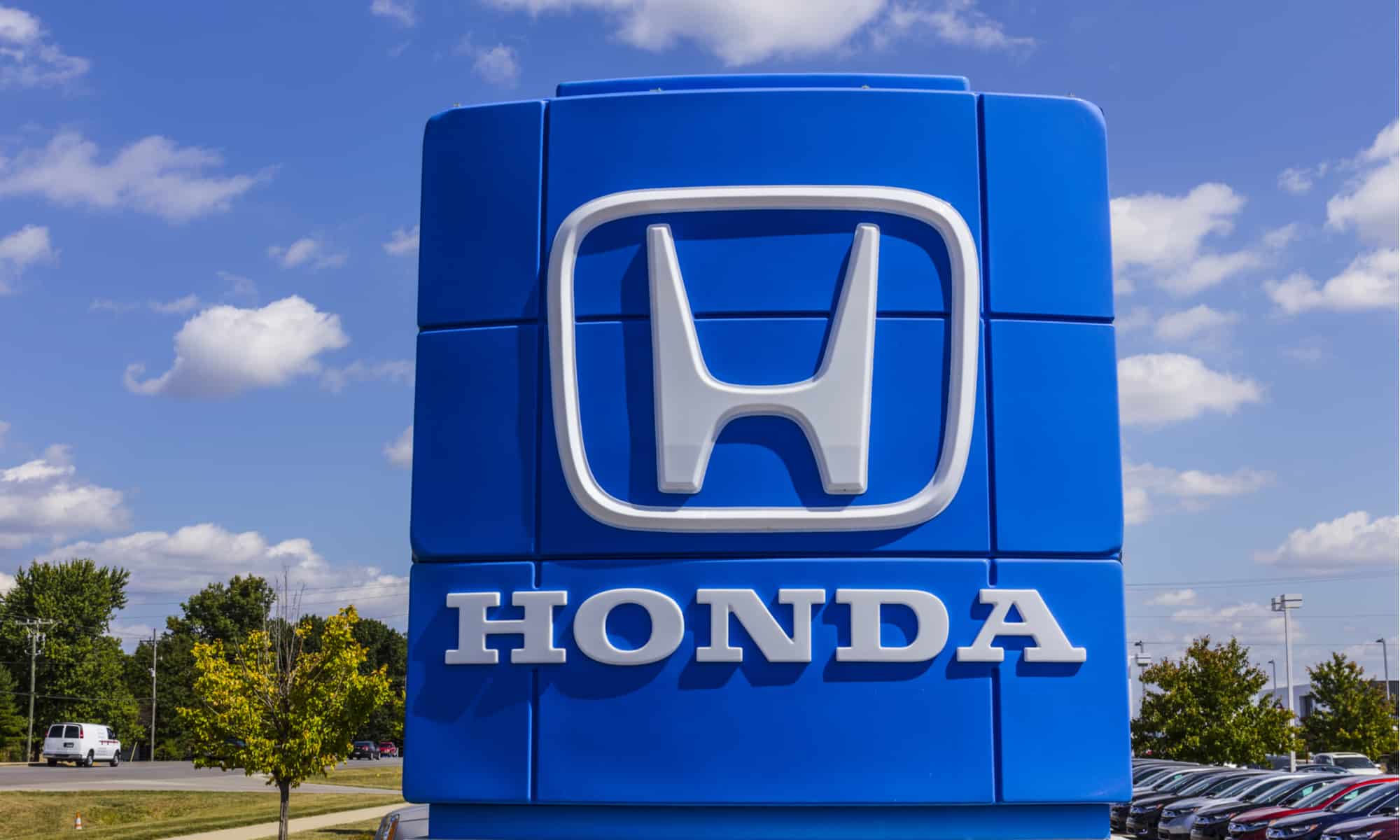 Borrowing its aggressive, sporty design cues and name from Honda's trail and motocross CRF motorcycle series, the Honda CRF-E2 is a scaled-down all-electric dirt bike for younger riders. A miniature version of the CRF series, it has a maximum load of 99 lbs, earmarking it for use by kids. The vehicle was born in 2022 through a collaboration with Greenger Powersports, which designs and builds the electric bike to Honda-licensed specs.
Capable but affordable, the Honda CRF-E2 offers a middle ground between toy bikes and high-end competition-grade minibikes costing $5,000 or more. It holds enough power for up to several hours of operation. Optional (and somewhat pricey) accessories can extend riding time with a few simple steps. Topping off the package, this well-constructed EV has the look of a full-size Honda motocross bike. Kids may appreciate its fierce-looking styling and "grown-up" aesthetic, unlike the less serious appearance of many kids' e-bikes.
CRF-E2: Specs
Sporting the feel and look of a CRF series motorcycle, the Honda CRF-E2 has a 38" wheelbase. Seat height is adjustable for different-sized riders, moving between 24" and 25.5". The dirt bike's weight is 106 pounds, kept low by its aluminum double-spar frame construction, electric motor, and compact size. For comparison, a Honda CRF450R dirt bike, a base model adult motorcycle in the same category, features a 58.3" wheelbase, 38" seat height, and 245-pound curb weight.
Priced at $2,950, or about a third of the CRF450R's base price, the CRF-E2 includes scaled-down features typical for a trail bike. These include a hydraulic telescopic fork with 4" of travel, and preload and rebound adjustable rear suspension with about 8" of travel. Ground clearance is significant at 7.8", only approximately 5" less than the full-size CRF450R.
Greenger and Honda say the 4.8-volt motor is a quieter, cooler, pollution-free equivalent of a 50 cc gasoline engine. Revved to the maximum of 4,000 rpm, the motor develops 3.4 horsepower and 18.4 ft-lbs of torque. At a more typical 2,000 rpm, power output is 1.6 horsepower and 4.1 ft-lbs of torque. The motor is air-cooled.
CRF-E2: Run Time and Performance
The main point kids will be interested in regarding the CRF-E2 is how long their fun can continue. The electric dirt bike can run for a maximum of two hours on a full charge. Greenger, the actual manufacturer, notes this run time is available only "in ideal conditions." Heavy-duty, strenuous use and heavier riders (closer to the maximum 99 lbs rider weight) will likely significantly reduce this run time.
The owner can set performance at two different levels to match the rider's age and experience. Level 1 limits top speed to 10 mph. Setting the drive mode to Level 2 lets the CRF-E2 stretch its legs up to its maximum speed of 20 mph.
The CRF-E2 also offers multiple charging options. Each bike comes with a basic charger that can bring the 48V lithium-ion battery's charge from 0% to 100% in four hours. An 80% charge takes just over three hours. Optionally, you buying an 8A Quick Charger through a Honda Powersports dealership lets you add to the bike's capabilities with faster charging. This device delivers a 100% charge in 2.5 hours and an 80% charge in just two hours. The full comparison is as follows:
| | 100% Charge | 80% Charge |
| --- | --- | --- |
| Standard Charger | Four hours | ~Three hours |
| 8A Quick-Charge | 2.5 hours | Two hours |
Quality Tires and Brakes
Once again featuring more "serious" equipment than the average toy bike, the Honda CRF-E2 c These are scaled-down editions of the off-road tires Kenda builds for full-size dirt bikes.
Millville tires can handle soft to medium trail conditions and deal well with loose materials and surfaces. This includes sand, mud, and other slippery terrain features. The grippy knobs offer traction for both cornering and rapid braking on various surfaces. Plenty of biting edges give the tires an advantage on treacherous ground. The tire compound formula used offers a balance between grip and lifespan, so the tires are sturdy and hard-wearing. Honda Motorsports dealers sell replacement tires in case they eventually wear out anyway.
Disc brakes like those found on bigger off-road bikes give the Honda CRF-E2 stopping power. The rider actuates the brakes via hand levers built into the handlebars, with the right side lever activating the front brake and the left hand operating the rear brake The brakes themselves are 190mm petal-style rotors driven by hydraulic calipers.
Swappable Batteries Keep the CRF-E2 Running
One feature of this small electric motorcycle echoes Chinese electric carmaker Nio's "Battery as a Service" plan. Specifically, you can quickly and easily swap out the 11.9-lb lithium-ion battery powering the CRF-E2. Thanks to the battery's small size and simple installation, you can accomplish this exchange in just a few seconds. A robust nylon carrying strap handle bolted to the top of the battery makes extraction, handling, and installation easier. The battery is also quite compact at 5.7" long, 3.6" wide, and 10.6" high.
Buying at least one extra E2 Battery enables having an extra two hours of dirt bike riding on standby. Popping the original battery into the quick charger adds the option of even more extended use. The one downside to extra batteries is cost. Each one costs $999.99 plus a $50 shipping charge. Like the motorcycle itself, they are available only through Honda Powersports dealers.
Up Next…