Robotics is a modern-day innovation that has taken the tech industry by storm. A few years ago, the idea of robotics seemed far-fetched. Most found it almost impossible to imagine the possibility of automated workflows as humans performed and verified every process. That has, however, changed. If you have contacted customer care support through chats or calls for certain queries about a service or a product, chances are you have interacted with a robot.
Robotics leverages the power of artificial intelligence to automate responses, making it easy for businesses to avoid repetitive tasks. Not only in customer service, but robots are also now performing most human tasks like cleaning, lifting heavy weights, and cooking. Industries like healthcare, agriculture, and manufacturing are leveraging the efficiency of robots to optimize processes.
What Is Robotics: Complete Explanation
Robotics is a field of science, technology, and engineering that focuses on designing, assembling, and manufacturing robots. The concept of robotics is geared towards artificial intelligence and developing devices that can replicate human behavior and functionality. Robots, which are programmable machines, come in different forms and shapes. Some have a human-like build, while others appear in applications and devices like chatbots, robotic surgery, and nanomedicine. With the evolution of technology, most industries are now utilizing robotics in research and upscaling their functions to boost performance and improve customer service and service delivery.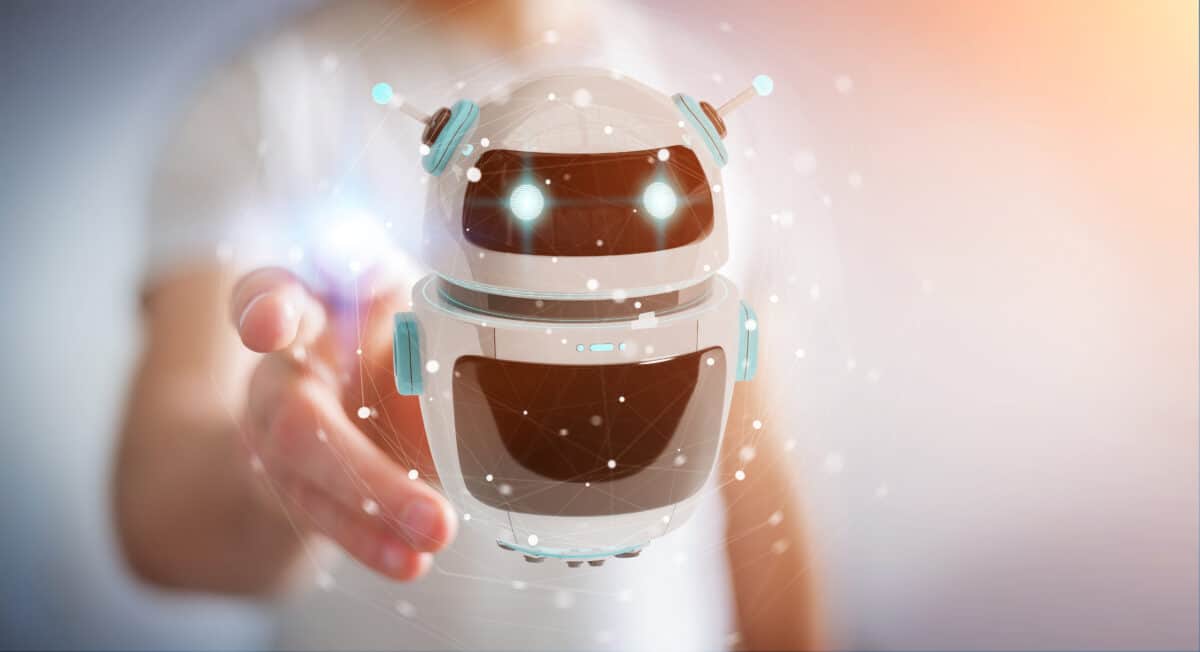 Robotics: An Exact Definition
Robotics is a branch of science and technology that deals with robot construction, functionality, and application. It encompasses designing and programming robots, incorporating machine learning and artificial intelligence to create intelligent machines that can simulate human conversations and tasks. Basically, robotics deals with everything to do with robots, including their operations, use, mobility, and perception.
The History of Robotics
Robotics is not a new concept. In fact, it existed long before we thought a chatbot would simulate human conversations. From the 18th century, there was a trace of automation, with human figures that could blow flutes under the control of ropes, water, wheels, or air. While this was simple and unsophisticated, it represented a concept that would later grow into what it is today. Robotics gained momentum in the 1960s when General Motors automobile introduced robots to move car parts for assembling. Then came Shakey, the first mobile robot that could plan, find routes and rearrange simple objects.
From then, industries adopted the concept of manufacturing things like toys, vacuum cleaners, and pets that they could program. Today, robotics has taken center stage. It has become integral in many industries, like space exploration, medicine, manufacturing, packaging, and construction. It's not strange to meet robots who can converse with humans and perform almost all the tasks humans perform at high efficiency and speed. Robots like Sofia, a humanoid highly publicized in the media for their ability to simulate human psychology, indicate the limitless capabilities of modern robotics. As technology advances, we expect robotics and its application to evolve into unimaginable possibilities.
How Does Robotics Work?
You might have seen many robots in movies doing everything humans do, including talking, working, and engaging in combat. These robots are called humanoids because of their human form and physical features. Not all robots are humanoids. Most of them are designed for industrial use where they perform packaging, lifting heavy weights, welding, and picking.
Robot Parts
Some robots are autonomous, performing tasks independently, while others require human interventions to accomplish tasks. Robots have different components that work in synch to complete tasks. They have the software and hardware part. The hardware involves the body and the mechanical parts, like motors and sensors. The body can be plastic or metal and its use typically dictates its shape. These materials are meant to protect the internal components of the robot. Motors, pistons, gears, and wheels are the parts that make the robot move. They control the robot depending on the action it should perform, whether it's lifting, moving, grabbing, or turning. Complex robots have several moving parts which require complex coordination before it can accomplish a task. However, to perform these tasks, robots require energy. Some have built-in batteries powered by electricity, while others use gasoline.
All robotics utilize sensors to understand their surrounding environment. The sensors vary depending on the purpose, but the most common ones include microphones, cameras, speed sensors, thermometers, and location sensors. The sensors collect data which is then processed to alert the robot of its surrounding. For instance, robotic mowers have ultrasonic sensors which detect objects in the mower's path and change course to avoid a collision.
The internal part includes the software or the controller of the robot. It consists of algorithms and a comprehensive command set that guides the moving parts on which action to take. The software may require regular updates to ensure it runs efficiently.
Automatic Mower
We earn a commission if you make a purchase, at no additional cost to you.
What Are the Applications of Robotics?
Due to their effectiveness, intelligence, autonomy, and speed, many industries have applied robotics to facilitate smooth workflows and improve service delivery. Here are some of the popular applications of robotics:
Manufacturing
Manufacturing involves assembling and processing raw materials to produce a refined end product for human use. The traditional production line is getting phased out as robots take over some manufacturing processes. Automating processes like mixing, assembling, and packaging products have significantly transformed the manufacturing of goods, paving the way for mass production within brief intervals. Since the machines will run without human involvement, it is possible to speed up the processes.
Logistics
The e-commerce industry has boomed recently. Most people are now ordering commodities from the comfort of their homes and getting deliveries without moving an inch. Therefore, retailers and logistics companies are incorporating robotics into their operations for quality control and speeding up the delivery process. Due to the competition in the market, time is of great essence. The company with the fastest delivery is likely to win more clients, and no one is leaving that to chance. Logistics companies leverage robots in their warehouses and transportation to maximize speed and efficiency.
Home
You read that right. Robots have made their way into our homes and taken some of the daily and repetitive chores out of our hands. This sounded like fiction work a few years ago, but the reality is here. They can now help clean, mow the lawn, entertain kids, and care for older adults. A good example is the Roomba vacuum cleaners programmed to clean the house. These robots can be controlled remotely, so whether you are traveling or working, you can schedule the robot to clean your home within set times. Roomba cleaners will navigate the carpet, floors, and your rooms, avoiding obstacles and eliminating all dirt. Robotic mowers are also becoming popular, allowing you to mow your lawn without your involvement.
Smart Technology
iRobot Roomba i7+ (7550) Robot Vacuum with Automatic Dirt Disposal
The Clean Base automatically disposes of dirt and allows the i7 to empty itself.
75 minutes runtime
3-Stage cleaning system with powerful suction
vSLAM navigation lets the i7 learn your home's layout to build personalized Smart Maps (accessible on the iRobot App)
Alexa and App enabled.
We earn a commission if you make a purchase, at no additional cost to you.
Travel
If someone told you that in 2023 there would be self-driving cars, you would laugh that off as a poor joke. But before we can internalize the reality of electric vehicles, the self-driving concept is already here with us. Self-autonomous cars are now gaining popularity at an incredible pace. While some people are still skeptical of the whole idea, millions of vehicles are already on our roads, and interestingly, they are better driven than human-controlled vehicles. Top vehicle brands like Tesla, Ford, BMW, and Waymo have already actualized this concept in their current vehicle releases. Who thought we would compete with machines on the roads? It's indeed an interesting time to be alive.
Healthcare
The healthcare industry has made significant milestones in employing robots in their medical procedures. Medical robots are streamlining processes and transforming how surgeries are done. Robots now support healthcare workers in basic patient care activities like feeding, giving medications, monitoring vitals, and cleaning. They also aid with physiotherapy and surgery.
During the COVID-19 pandemic, robots played a crucial role in swab tests. In pharmaceuticals, robots help dispense drugs and pack and update prescriptions. Surgical robots are also aiding in performing sensitive surgeries with high precision and accuracy. With research and innovation, robots will transform the healthcare industry to deliver health services quickly, accurately, and efficiently.
Customer Service
Chatbots are becoming common in handling customer queries. They are programmed to release instant replies and solutions to common issues with services and products. You know how frustrating it can be to deal with a faulty device or transaction error and stay on hold on the customer care line without help. To improve service delivery, businesses are employing chatbots to help troubleshoot common issues. This helps free their customer service agents to focus on other demanding tasks.
Other uses of robotics include machine learning, education, mechatronics, data science, the military, nanotechnology, and mechanical engineering.
Benefits of Robotics
Robots have simplified life in so many ways. Here are some of the key benefits:
Safety
Because they are not human, robots can access hazardous environments and perform humanly impossible missions. They can work in nuclear plants without experiencing any hazards or risks.
Time-Saving
Saving time is a crucial benefit of robots. They take up repetitive tasks in homes, healthcare, and customer service. For instance, you will not have to worry about managing your lawn if you have a robotic mower. This frees up your time for other important tasks or rest. Similarly, chatbots in customer service allow staff to focus on other critical activities that impact the company's bottom line.
Surveillance
Surveillance robots have cameras that help monitor operations in inaccessible places. This helps in security situations, especially in war-prone areas, and gives the experts an overview of the magnitude of the situation.
Productivity
Unlike humans, robots do not get tired or bored. As long as they have power, they can work round the clock. This makes them effective companions in homes and workplaces. They perform repetitive, complex, and highly demanding tasks, improving productivity and efficiency.
Less Human Errors
Robots are programmed to perform tasks with high accuracy and precision. In medicine, where there is no room for error, robots are aiding in performing delicate surgeries with high precision. Because of fatigue or poor concentration, humans are prone to make errors in the workplace. However, with automation, some common errors may be avoided.
Final Thoughts
Robotics technology has come a long way since the days of Shakey, the first mobile robot that could perform simple tasks like rearranging objects. Over the years, we have seen robots performing human tasks in movies. Today, robotics is applied in almost every part of our daily lives. Starting from communication, transport, and daily chores, these intelligent devices are already transforming our homes and workplaces. Although there have been concerns about job losses due to automation, one thing is clear: robots cannot replace the human brain but are tools we should leverage to improve efficiency. Some tasks require creativity and critical decisions, which robots just cannot do.
Maps and mows your lawn efficiently
Optimizes mowing schedule
Bordercut for neat finish
Pairs with smart devices at home

Buy on Amazon

We earn a commission if you make a purchase, at no additional cost to you.

09/28/2023 12:56 am GMT

The Clean Base automatically disposes of dirt and allows the i7 to empty itself.
75 minutes runtime
3-Stage cleaning system with powerful suction
vSLAM navigation lets the i7 learn your home's layout to build personalized Smart Maps (accessible on the iRobot App)
Alexa and App enabled.

Buy Now on Amazon

We earn a commission if you make a purchase, at no additional cost to you.

09/28/2023 12:56 am GMT
The image featured at the top of this post is ©Blue Planet Studio/Shutterstock.com.