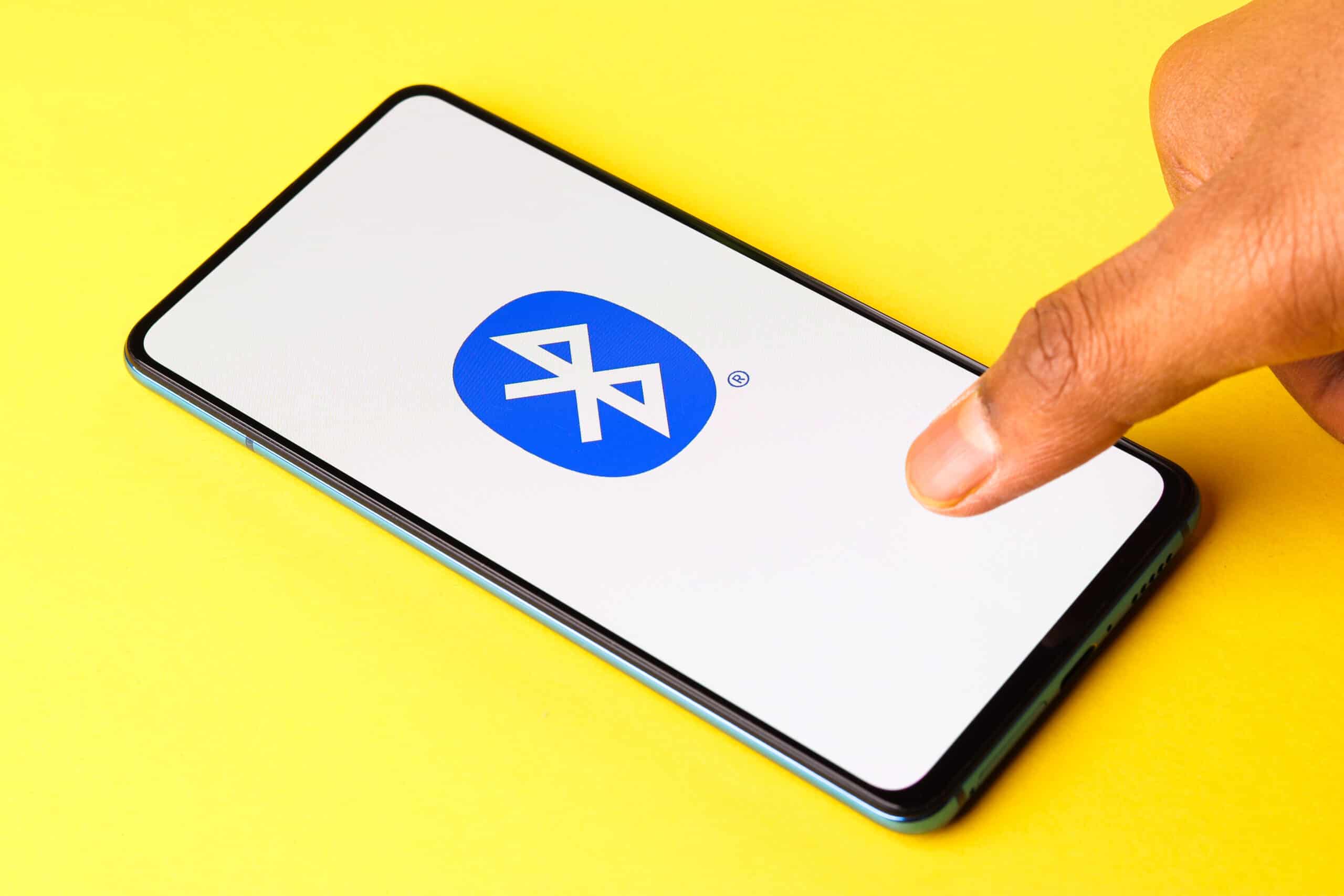 Bluetooth is not a new technology, but it has really taken off in the last few years. Bluetooth lets you connect your phone or other smart devices to send and receive information wirelessly. It's easy to use, making things like streaming music or receiving call notifications on your smartwatch easier than ever.
Bluetooth technology has become an integral part of many people's lives, whether they realize it or not. In this article, you'll learn all about the technology that powers Bluetooth so you can use it to its fullest potential and get the most out of your smart devices.
What Is Bluetooth: An Overview
The technology was created by Ericsson in 1999 and is used for short-range wireless communication between two devices. Bluetooth operates in the 2.4GHz frequency range, which falls in the middle of the electromagnetic spectrum.
This frequency range is unlicensed, meaning that anybody can use it without paying for an FCC license or being certified by any regulatory agency. This technology uses radio waves to send data from one device to another.
That's why Bluetooth devices are often used for audio streaming, but you can also use them for video streaming, file transfers, and even gaming (if you have a compatible console). These devices are small, lightweight, and have built-in antennas. They can connect easily because they use a technology that allows them to communicate at a distance of up to 10 meters (33 feet).
Bluetooth: An Exact Definition
It's a wireless technology that allows two devices to connect. One device (the sender) transmits data packets to the other device (the receiver) over a short distance. The receiver then decodes these packets into information such as text, images, or sound.
It's often used in cell phones and laptops but can also be used for other purposes, such as connecting speakers or headphones. The protocol is a low-speed, short-range communications standard for transferring data in a personal area network (PAN). This happens over the air interface to achieve wireless connectivity between devices.
The History of Bluetooth
The first Bluetooth standard was developed in 1994 by Dr. Jaap Haartsen, who was working at Ericsson. But it wasn't until 1999 that the first Bluetooth device was released. The idea behind it was to create a wireless protocol that could be used for mobile phones, laptops, and other devices that would allow them to connect without requiring a physical wire connection.
Leaders from Intel, Ericsson, and Nokia gathered in 1996 to examine how Bluetooth can be standardized across products and industries. Intel employee Jim Kardach proposed a code name for future reference to make things easier.
The name Bluetooth comes from Harald Gormsson, a King who was famous for uniting Denmark and Norway. At this point, the Bluetooth SIG had been formed to govern standards for the wireless protocol.
Bluetooth 1.0
In 2000, the first consumer-grade standard for Bluetooth headsets, called Bluetooth 1.0, was released, allowing for data rates up to 721 kbps and a range of 10 meters. It became the foundation for all versions of Bluetooth ever since.
Improvements
In 2005, a version 2.0 specification was released. It increased data rates to 2.1 Mbps and range to 10 meters. A true speed boost came in 2009 with the release of version 3.0, which had a data transfer speed of 24 Mbps. Bluetooth 4.0, also known as Bluetooth Low Energy, came in 2010.
It had a lower speed of 1 Mbps but was energy efficient. Version 4.0 came with an extended range of up to 100 meters. It also introduced Multipoint, a feature that enabled Bluetooth headphones to connect to two devices at the same time.
Bluetooth 5.0
We earn a commission if you make a purchase, at no additional cost to you.
The most recent, Bluetooth 5.0, was introduced in 2017. It came with enhanced features to match modern technology. The range extended from its predecessor to 240 meters.
Other improvements include compression speed, message transmitting capacity, and low energy, preventing battery drain. Bluetooth backward compatibility means that if your phone supports 5.0, but your headphones only support 3.0, you can still use the accessories.
How Does Bluetooth Work?
Bluetooth technology is a standard for exchanging data over short distances. It uses short-wavelength radio waves to connect objects, such as a cell phone to a headset or a computer to speakers. The most common use of Bluetooth technology is in the field of wireless networking.
Devices enabled with this capability can communicate wirelessly up to 30 feet away from one another when they are within range. To make data transmission easier, Bluetooth uses algorithms known as codecs to encode and decode data into packets.
There are many different types of codecs that support various data volumes, but only the SBC codec is universal. For two devices to transmit information between them, they must first be paired or connected. Once they are paired, either device can initiate communication by sending an inquiry message.
When the other device receives the inquiry message, it responds by sending back its paging packet and then waits to receive an individualized data packet containing the desired information. Once all of these packets have been exchanged successfully, communication has been established.
What Are the Applications of Bluetooth?
Bluetooth is a wireless technology used in mobile phones and other devices. It enables users to connect to other devices wirelessly and share information between them. Bluetooth has many applications, including, but not limited to, the following:
Wireless headsets, which are often used by people who want to listen to music,
Communication between cellphones and personal organizers,
Wireless keyboards for computers and laptops,
Paging systems that use Bluetooth for paging receivers within a building or campus,
Connecting two devices wirelessly (for example, your laptop to your printer),
Accessing files from another device without having to plug it into your computer (for example, when you want to share photos with someone else),
Data logging equipment,
In wireless personal area networks and local area networks.
Examples of Bluetooth Uses in the Real World
Here are some examples of how Bluetooth can be used in the real world.
Remote controls
We earn a commission if you make a purchase, at no additional cost to you.
Bluetooth remote controls allow you to operate your TV, stereo, or camera across the room. You can also use them to control your set-top box, DVD/ Blu-ray player, and more.
Playing Multiplayer games
Many people also use Bluetooth technology to play multiplayer games over a local area network (LAN). If you want to play multiplayer games on the go, Bluetooth is the way to go. You'll be able to play with friends who are standing nearby and not have any lag time between what they see on their screen and what they experience in real-time.
Headphones
Bluetooth headphones are becoming more popular for listening to music at home or on the go. They allow you to connect wirelessly to other devices and listen to music without having to deal with tangled wires.
Video and Music Streaming
If you want to watch a movie or play a game on your phone or tablet, you can connect it to the TV using Bluetooth. You can use this feature with any device that has this feature tacked on (like an AppleTV). It's also helpful if you want to stream music from your phone to another device, such as a stereo system in your car.
Control Smart Home Devices
Some smart home devices allow you to control them via Bluetooth, such as lighting and temperature controls. You can also sync these devices with Bluetooth to work without additional hardware.
For example, you could use one thermostat for your home's central heating system while using another for the heating system in the garage, or outside on your patio area.
Wristwatches
Bluetooth watches have become increasingly popular in recent years. They allow you to make and receive calls without having to take out your phone from your pocket or purse. Some watches even have GPS functionality to tell where you are located without needing to be attached to an iPhone or Android device.
Sync Phone to Car
We earn a commission if you make a purchase, at no additional cost to you.
Some vehicles have Bluetooth built-in to connect your phone to the vehicle's audio system for hands-free calls and music playback. This means you'll be able to see text messages, emails, and other notifications without taking your eyes off the road for even a second.
Bottom Line
Bluetooth is a short-range wireless technology that allows devices to connect wirelessly, without the need for a Wi-Fi router or modem.
Up Next