Key Points
A frunk stands for the extra space at the front of an electric vehicle.
Although it is often smaller than a trunk, it can be as large as them in certain instances.
Different models may have frunks of different sizes. Examples of EVs with this handy feature include the Ford F-150 Lightning as well Tesla Models X and Model Y.
You may have heard the term 'frunk,' or the front trunk. It's best known as the front of an electric vehicle that can fit at least a few shopping bags.
As electric cars have risen in both popularity and availability, the frunk has become more common and useful. Its functionality has grown quite a bit—in some cases, a frunk can be as large as some modern trunks.
Despite this, a frunk isn't a replacement for a trunk—it's an addition. Aside from not having to worry about gas, electric vehicles offer more storage than gas-fueled cars since they don't have to worry about all of the pieces of a traditional engine.
So, after weeks of research and testing different EV options, we've put together a list of all of the electric vehicles that have a frunk.
Ford F-150 Lightning
If you want a frunk that can fit a set of golf clubs, the Ford F-150 Lightning is the electric vehicle for you.
With 14.1 cubic feet in space and a 400-pound weight limit, the frunk is big enough to fit two carry-on bags, two golf club sets, or eight sacks of ready-mix cement, according to Ford.
There's one additional highlight of the Ford frunk—four 120V power outlets available. These will come in handy whether you are camping, at a job site, or if your power goes out.
Beyond the frunk, the Ford F-150 Lightning offers four different trim levels, starting at $46,900. Depending on the trim level, you can achieve up to 320 miles of range on a single charge and up to 10,000 pounds of towing capacity. The Ford can also support a maximum payload of 2,000 pounds in the cargo bed.
On the downside, it's one of the largest electric vehicles on the road, which means you may have some difficulty navigating parking lots.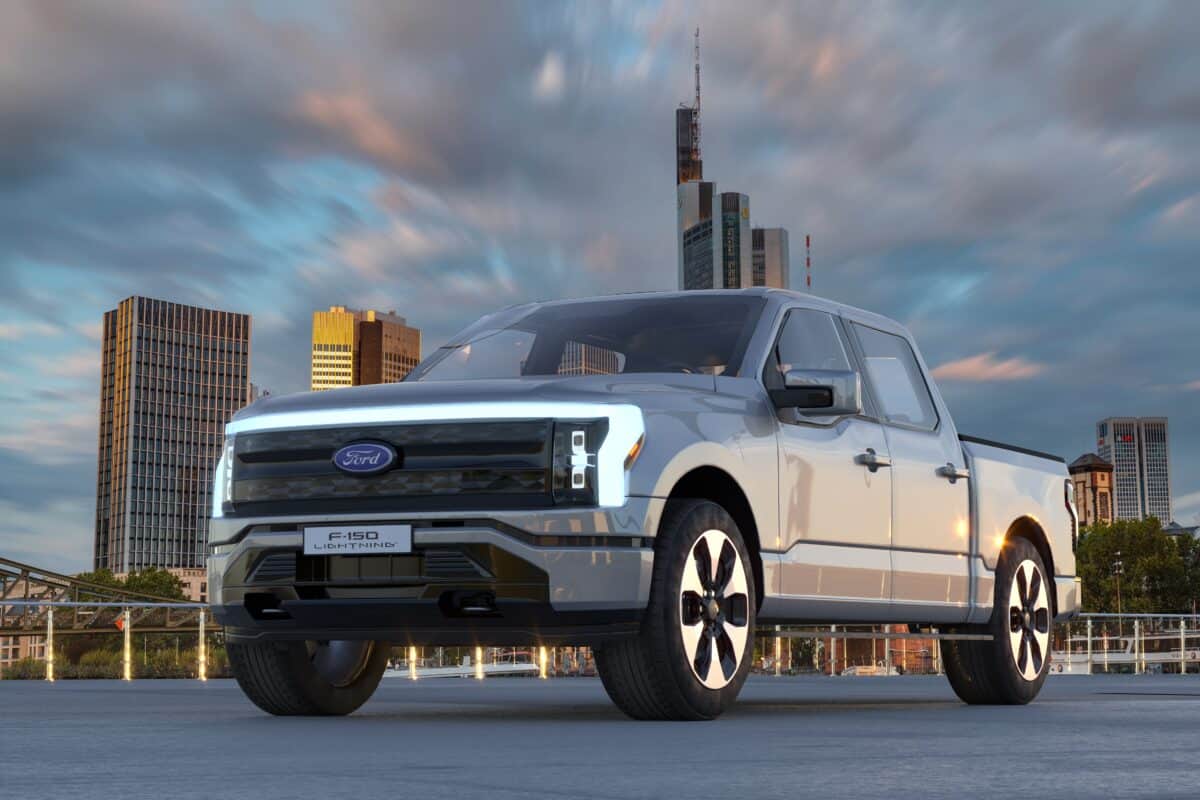 Tesla Model X/Y/3
Tesla was one of the first electric vehicles to highlight the utility of a frunk, and the Tesla Model X, Tesla Model Y and Tesla Model 3 are no exception.
Adding 6.5 cubic feet, 4.1 cubic feet and 3.1 cubic feet of storage, respectively, each Tesla EV offers a fully useful frunk for small grocery bags or one piece of carry-on luggage.
Tesla does caution that no matter which model you purchase, not to put more than 55 pounds inside the frunk.
Beyond the frunk, Tesla's range is still among the best in the EV industry, with up to 332 miles on the Model X, 318 miles on the Model Y, and 334 miles on the Model 3.
With range comes questions about price, and Tesla has raised its prices over the last 12 months due to economic conditions. The Tesla Model X now starts at $112,500 for the Dual Motor AWD and that's before the additional $12,000 for Full Self Driving. This is a personal preference, but we couldn't imagine not having self-driving, so to us, it's well worth the cost.
The Model Y begins at a more reasonable $58,190, and the Model 3 at $51,390, before choosing the number of seats in the former and extras like paint color and seating in both.
Along with Tesla's big price hikes, you're also going to wait (and wait) for your car to arrive. At the earliest, it's October for the Model 3 and not until middle to late 2023 for the Y and X.

Ford Mustang Mach-E
Ford's big revamp to its iconic Mustang line occurred with the introduction of the Ford Mustang Mach-E. Upgrading the design allowed Ford to introduce an electric Mustang that adds 314 miles of range and a 3.5 second 0-60 mph time on the GT Performance Edition trim level.
Regardless of your trim level, the Ford Mustang Mach-E frunk will add 4.7 cubic feet of storage. Definitely not huge, but Ford claims it's big enough to store the equivalent of a 36-gallon cooler full of drinks.
That's just enough space for the next tailgate or picnic, but not really large enough for anything beyond a few shopping bags. We tried to fill it with drinks, and Ford isn't wrong about matching the size of the cooler.
Starting at $43,895, the Ford is one of the least expensive ways to add a frunk to your life. Unfortunately, the range does not impress too much, as the Mustang Mach-E offers just 247 miles of range on its introductory trim level.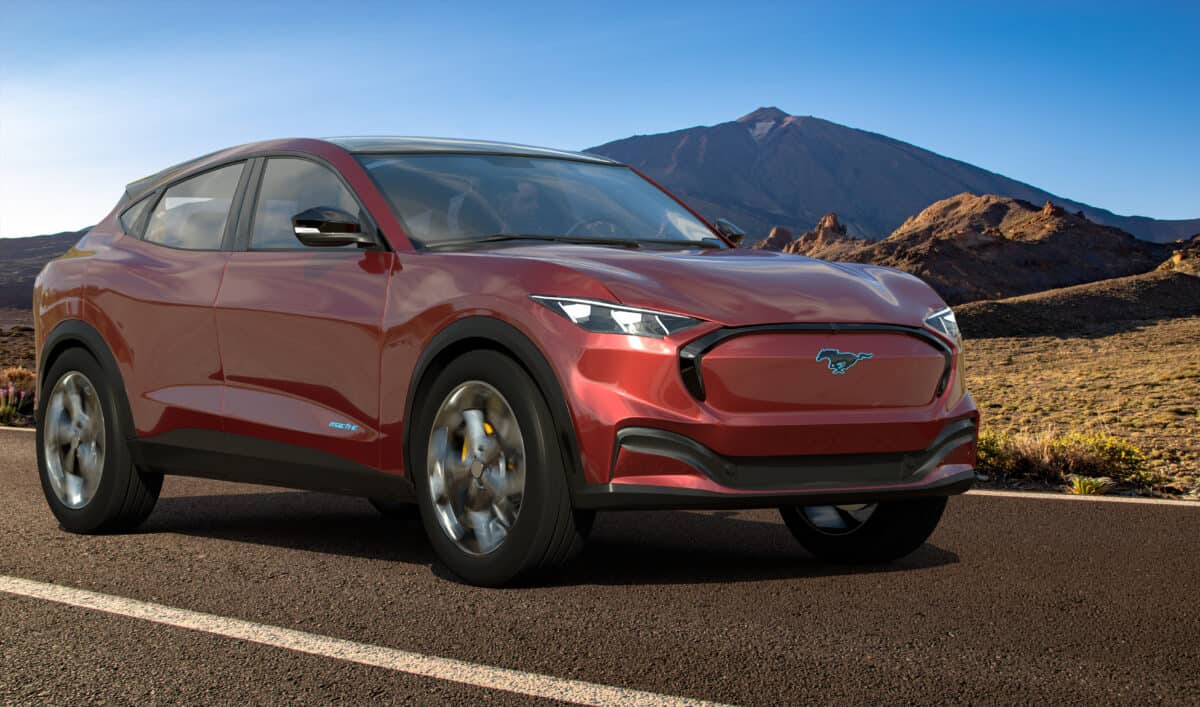 Hyundai Ioniq 5
Hyundai's Ioniq 5 is one of the best newcomers in the electric vehicle space and for all the right reasons. It's fun to drive, has great technology and has typical Hyundai build quality.
Quick charging is a major benefit of the Hyundai and users say going from 10 to 80% in just 18 minutes on a 350-KW charging station is absolutely realistic, and we found this to be the case as well.
More good news is that the Hyundai's $39,950 starting price offers you 220 miles of range. To get over 300 miles of range, you'll need to jump to one of the three top trim levels, which bump the starting price to $44,000.
The bad news with the Hyundai Ioniq 5? The front trunk is almost nonexistent, with 2 cubic feet on the RWD trim levels and less than 1 cubic foot of space for all AWD models in North America. In other words, it was too cramped for us to really enjoy as a storage space.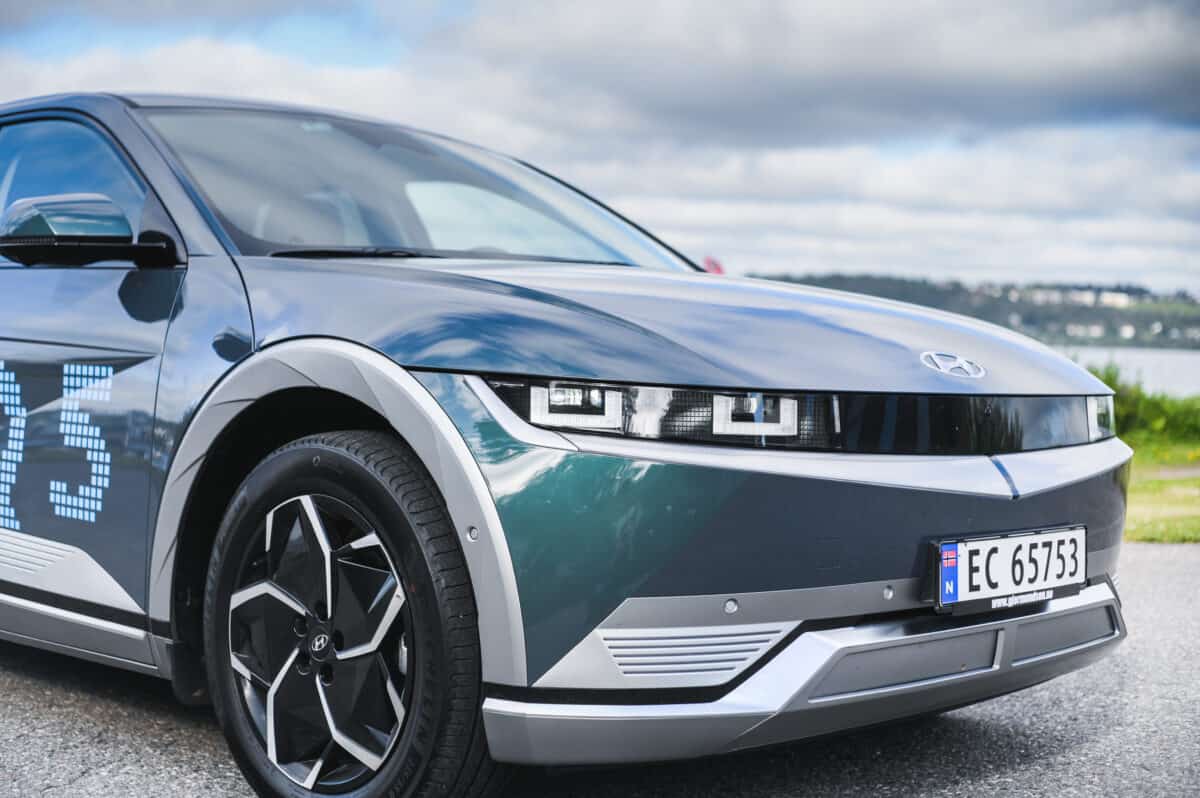 Kia EV6
The title for the smallest frunk in the EV space goes to the Kia EV6. It's so small that it's not even rated for cubic feet and really amounts to a place to store your charging cable. The front of the car is packed with components that sacrifice front trunk space in favor of interior roominess.
It's a fair trade when you consider the rest of what the Kia EV6 offers. We're big fans of its style and unique exterior look and, with the same fast charging as the Hyundai Ioniq 5, road trips are a breeze. You're going to get a lot of looks while driving.
DC fast charging can help you go from 0 to 80% in approximately 73 minutes. Up to 310 miles of range on certain trim levels also mean you shouldn't need to stop to charge frequently at all.
Three different trim level options begin at $41,400, which is fairly priced for all of the gadgets and gizmos. We just wish the front trunk offered more space, as it's a lone disappointment for an otherwise excellent car.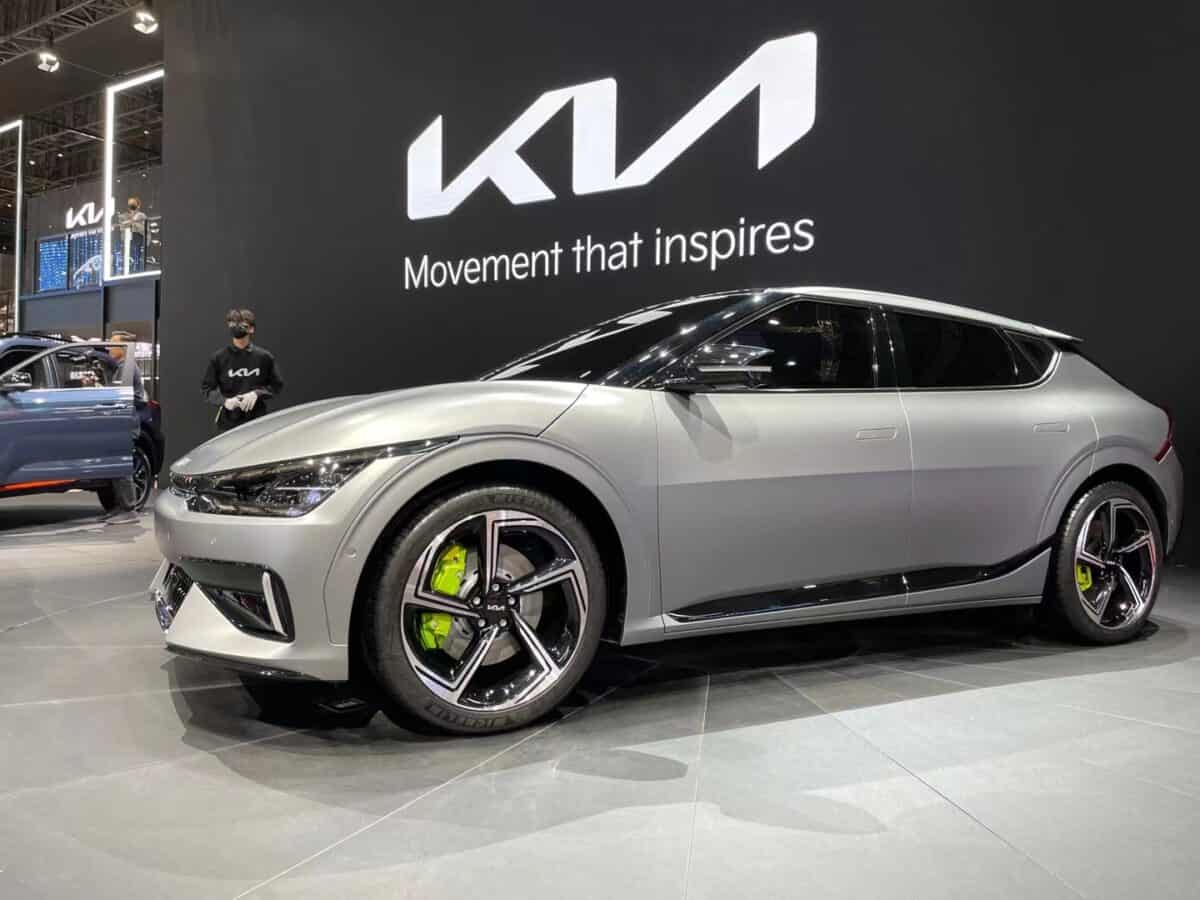 Lucid Air
One of the best-looking electric vehicles with its all-glass roof, the Lucid Air is a frunk-lover.
At 10 cubic feet of storage, it's industry-leading as far as available space in a sedan. This means plenty of room for small carry-on bags, picnic supplies, charging cables, and grocery bags.
Starting at $87,400, the Lucid Air also notches another big win, with up to 520 miles of range on a single charge. That's good enough to be among the longest-performing electric vehicles on the market today.
The design of both the interior and exterior of the Lucid Air is equally worth raving about. Technology is the name of the game—there are plenty of screens, options, and features to keep you busy. We're not at all ashamed to admit we pressed all the buttons just to see what stuff did.
The only reason to hold off on purchasing the Lucid Air is to give the company more time to fix some lingering manufacturing issues. User reports offer concerns over safety features not always working, like blind-spot monitoring.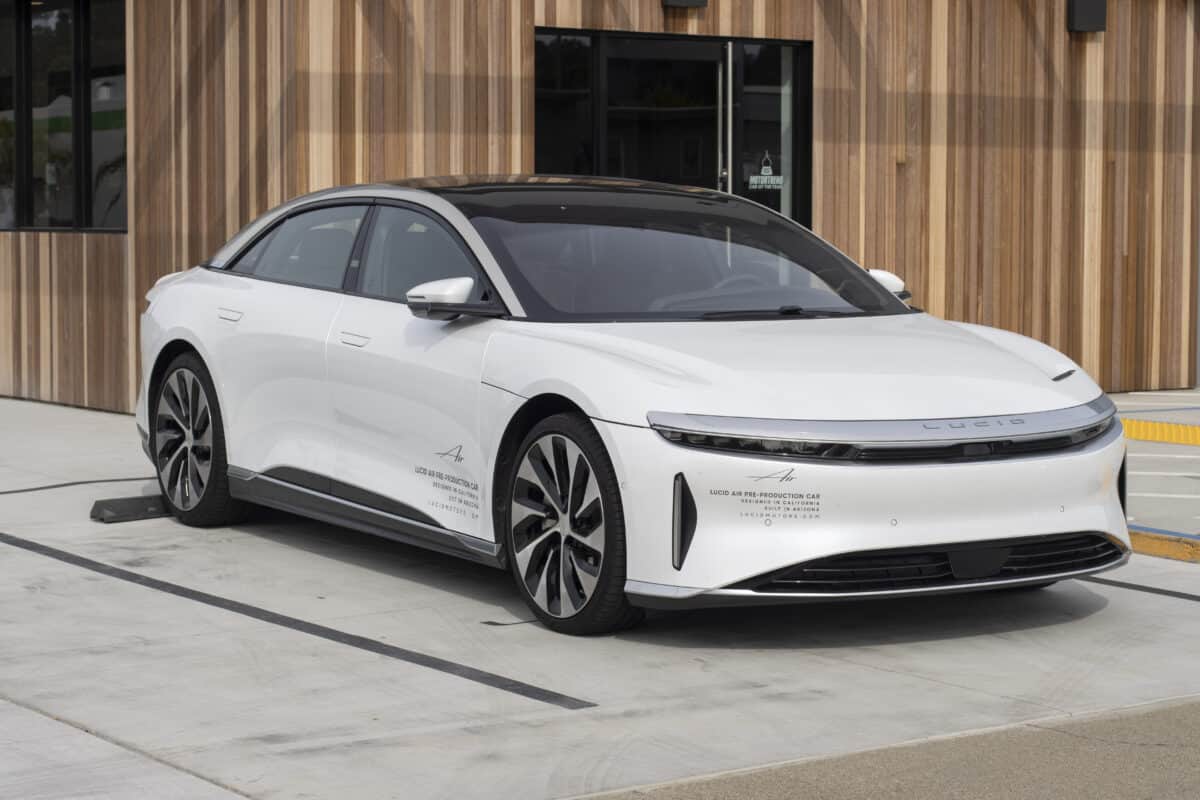 Rivian R1T
A newcomer in the electric vehicle space, the Rivian R1T has won plenty of fans online thanks to its sharp design. Another aspect of the Rivian worth praising is its front trunk space, which adds 11 cubic feet of storage.
At this size, it's definitely practical for everyday use and just adds to the already outstanding storage options of the Rivian R1T (and R1S with the covered cargo bed). This is on top of the 11.7 feet of cubic storage you also receive with the "Gear Tunnel" that cuts through the middle of the Rivian.
The best of the Rivian continues with its outstanding 11,000 pounds of towing capacity and up to 400 miles of range depending on trim level.
Reservation pricing starts at $67,500, but don't expect to receive any news about your car until at least the second half of 2023.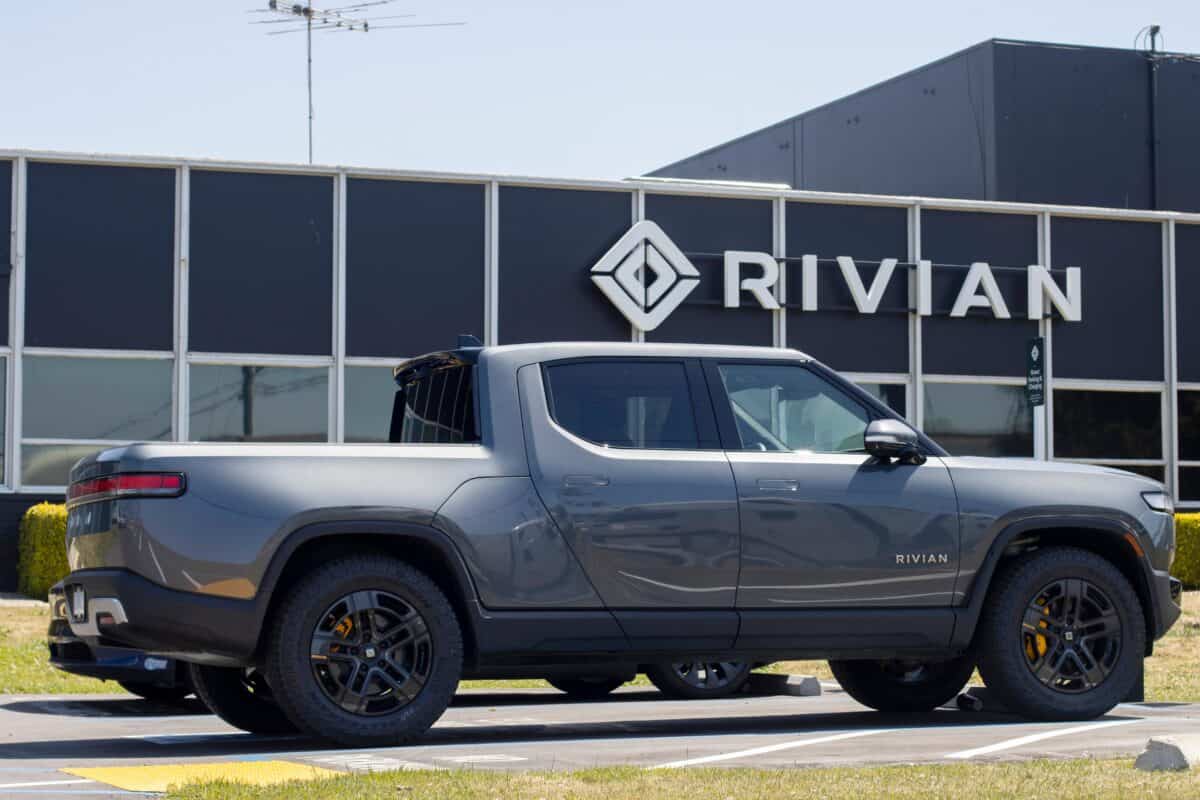 Porsche Taycan Turbo S
It's all about performance with the Porsche Taycan Turbo S, and it performs well enough to more than justify its $187,400 price.
Pushing 0-60 mph in 2.6 seconds makes it among the fastest electric vehicles on the planet and it does so while you are wrapped in a ridiculously comfortable leather interior.
The full digital display extends from the driver to the infotainment screen all the way down to the passenger. There is no shortage of digital "buttons" to push and features to explore.
Also worth exploring is the Porsche Taycan Turbo S front trunk, but you won't need to explore for long. At 2.8 cubic feet of space, it's not large enough for meaningful storage, but you can fit more than just charging cables.
If only the Porsche could add an extra 100 miles of range to its 278 miles on a single charge, it would be perfect.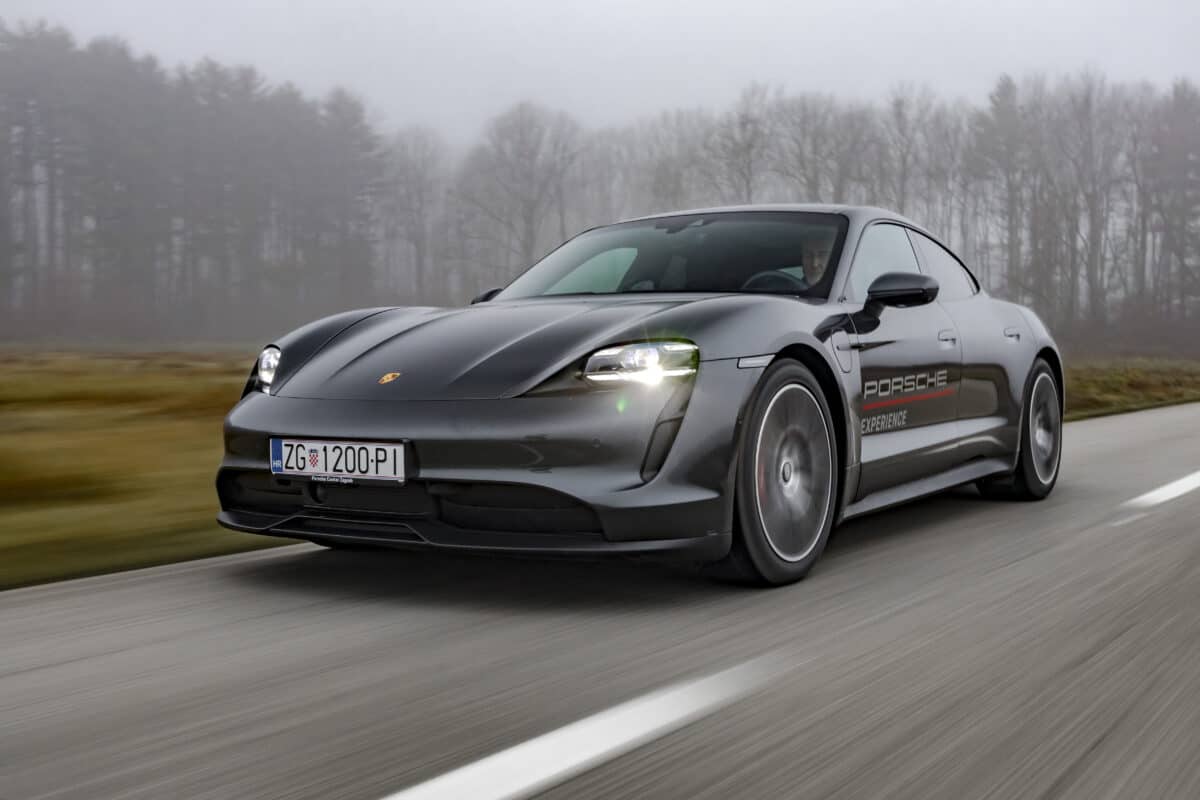 How to Pick an EV with a Frunk: A Step-by-Step Guide
When choosing an electric vehicle with a frunk, there are 4 main considerations for buyers.
Size
The biggest consideration for a frunk is the amount of storage space available. In the case of the Ford Lightning F-150, you have room for two sets of golf clubs. On the other hand, the Kia EV6 barely offers enough room for the charging cable. The better question before buying an EV is whether the rear of the vehicle has enough storage space. If so, just look at the frunk as a bonus.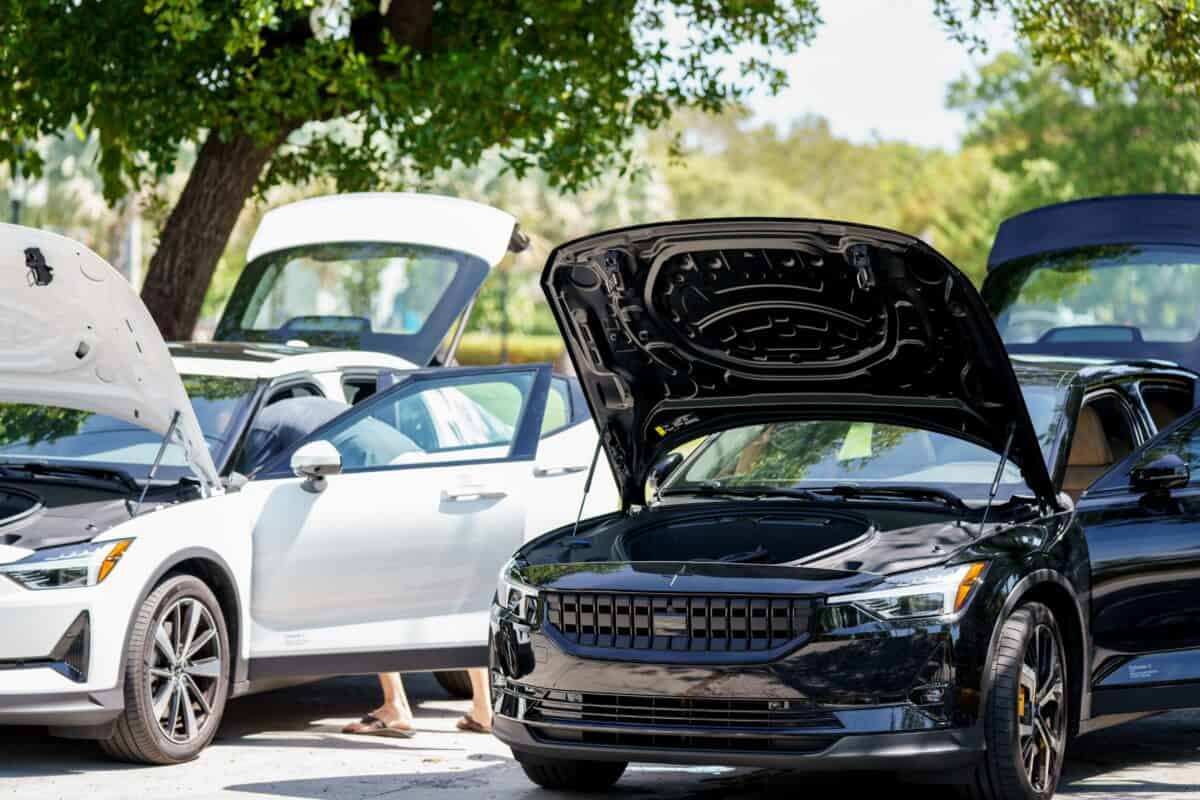 Range
With any electric vehicle purchase, range will be a big factor. We'd love for every EV to stretch its range as much as the Lucid Air and its 520 miles on a single charge. Instead, you might be eyeing the entry-level Hyundai Ioniq 5, which offers a plethora of features but only 220 miles of range.
Consider how much driving you need to do on a weekly basis and use that as your baseline for which car to select.
Price
Like the range, price is an important determining factor, as electric vehicles can range from $40,000 to over $200,000.
In that range comes a lot of considerations, like range as indicated above, but also features, safety, screen size, or, in the case of Tesla, whether you get games to play while charging.
Some EVs like the Porsche Taycan Turbo S feel just feel fancy with screens spread out across the dashboard. Alternatively, you can spend less with the Hyundai Ioniq 5 and get a best-in-class warranty.
Capability
To be fair, this consideration really only impacts those of you considering either the Ford F-150 Lightning or the Rivian R1T. How important is towing capacity and a cargo bed to you? If they are deal-breakers for your EV purchase, you really only have these two choices.
Sedan, CUV, and SUV buyers have more options and will need to consider passenger capacity, rear storage, and range.
What To Know Before Buying an EV with A Frunk
The biggest thing to know is that not all front trunks are created equal. Some are larger and can carry golf clubs, and others are only large enough for charging cables. Make sure you look at each option carefully and determine what you might be storing inside the frunk.
Do you tailgate often during football season? The Ford F-150 Lightning is built for that. Do you do a lot of grocery shopping and fill up the rear of your EV quickly? The Tesla Model X or Model Y has plenty of room for extra grocery bags.
It's, again, worth emphasizing that any EV purchase should consider a frunk a nice extra. You don't need it, but having might add some useful storage.
Using an EV with A Frunk: What It's Like
We're not big tailgaters, but there is no question the Ford F-150 Lightning's frunk was great to take golfing. It's absolutely true that two sets of golf clubs can fit and even with them tucked away, you still have some storage to spare.
We've tested every EV on this list and looked at storage and the frunk in particular. There was never a time when the frunk made a real difference between taking all of our shopping bags home or leaving some at the store. We used it, but only because it was available, not because it was necessary.
Trying the Kia EV6 was a big disappointment and, it's true, there really isn't enough room for anything. We're not even sure why the frunk exists other than to say it does.
Our favorite frunks still belong to the Tesla, just because they were our first real look at what a frunk can do and they hit a nice middle ground with size.
Final Thoughts
The advent of the frunk has been met with much expectation and many haven't really delivered. For the most part, frunks are available but not necessarily useful unless your expectations are low.
However, as EVs continue to evolve, we're starting to see car manufacturers explore how to make more room in the front trunk, and we're ready to see what comes next.
Up Next…
Interested in reading more articles on electric vehicles? Click on the links below:
Tesla Cybertruck: Full Specs, Price, Range, Size, Dimensions, and More: Its unique design makes it look as though it belongs on the set of a scifi movie. But what else is there to it? Find out about this vehicle which is the embodiment of cutting edge technology here.
2022 Tesla Model 3: Full Specs, Price, Range, and More: It's compact, something of a sports car, and cost-effective. Find out about this latest incarnation of the Tesla which is also the best-selling EV as well.
Apple vs. Tesla Electric Car: Apple Car Preferred Over Tesla by EV Buyers in New Survey: The buying public are the final authenticating link in just how successful a product is likely to be. Find out why they seem to be leaning towards the former option as opposed to the latter.
The image featured at the top of this post is ©Basilico Studio Stock/Shutterstock.com.