Wondering what the difference is between a WAN vs. a LAN? Or, perhaps you've seen a WAN Port and LAN Port on a router, and had no idea which to use. You're certainly not alone. It's super easy to confuse the two, especially if you're not tech-savvy, and that's okay. While both WANs and LANs have similarities, they're not the same thing. This article will explain how they compare, how they differ, and what they both do. First, let's take a broad look at what each one does.
LAN, or local area network, is a network that connects internet-connected devices in a restricted area, such as your home or office. WAN, which stands for wide area network, covers a large area, such as a country, region, or even the world. Now that we know which does what, let's dive deeper into how a WAN differs from a LAN.
WAN vs. LAN: Side-By-Side Comparison
| | WAN | LAN |
| --- | --- | --- |
| Coverage Area | Large areas (cities, nations) | Smaller areas (homes, offices) |
| Speed Rate | Low speed (150Mbps) | High speed (1000Mbps) |
| Transfer Rate | Low transfer rate | High transfer rate |
| Example of Use | The Internet | An office |
| Connections | Public networks, satellites | Phone lines, radio waves |
| Failsafes | Less fault tolerance (due to their large number of systems) | More fault tolerant (due to a smaller number of systems) |
| Cost | Higher setup and maintenance costs | Lower setup and maintenance costs |
| Bandwidth | Low bandwidth | High bandwidth |
WAN vs. LAN: What's the Difference?
When comparing WAN vs. LAN, it's good to know the difference between them. Let's look at some of the defining characteristics of both. This section will explore how each compares and differs regarding components, coverage area, speed, setup, and maintenance cost. Going over these points will help you better understand the similarities and differences between a WAN and a LAN. Here we go!
Let's start with components. It can get complicated when it comes to the different features of a WAN and a LAN. So let's break the parts down for each.
LAN Components
LAN components include two main parts: connected hardware and software accessed through the LAN. Hardware for a LAN contains a NIC, or network interface card, which is a card or circuit board installed so that the LAN can connect to a network. Also, LAN hardware includes a server that is used to process requests and send data. These can be file, print, or communication servers. Also included in LAN hardware is the station. A station connects to a computer over the LAN. This computer communicates with other connected devices.
LANs also have hubs, with multiple ports used to connect segments of a LAN. Like hubs, LANs also have switches that are like a hub but can receive and transmit data only to the intended computer.
LANs have routers that connect them to the internet and an access point, a communication hub for wireless devices to connect to a wired LAN. In addition, LANs need a power supply and peripheral devices. Peripheral devices are those that are connected and controlled by a computer, such as a printer.
LANs also need software to make the hardware function. The software includes operating systems for both attached servers and computers.
WAN Components
A WAN has similar components when compared to a LAN. A WAN will, in fact, contain one or more LANs. In addition, WANs consist of connected media through fiber, cellular, and satellites, as well as a unified management portal that allows you to configure bandwidth capacity, performance, speed, and security.
In addition to containing one or more connected LANs, WANs will also have a MAN or Metropolitan area network. Also, LANs need end devices, such as a computer or mobile device, and CPE, which stands for customer premise equipment. CPEs improve network performance.
Finally, a WAN has access points, routers, and network switches. Access points allow a more comprehensive wireless coverage range to group more computers and devices to your WAN. WAN network switches work like LAN switches; they receive and transmit data to the appropriate devices. Now that we've explored WAN and LAN components, let's move on to coverage and speed.
Coverage and Speed
Regarding WAN and LAN coverage and speed, LAN tends to win out on both. This is because LANs have high bandwidth and experience fewer data errors. In addition, they have high speeds of 1000Mbps and a high transfer rate.
WANs have low bandwidth available and experience more data transmission errors. WANs also have a low rate of speed at 150Mbps. In addition, WANs have a lower data transfer rate than LANs. This is because data loses speed as it travels long distances on the WANs, plus some ISPs cap maximum speeds on publicly-owned networks.
Cost of Set Up
When it comes to WAN and LAN setup costs, it makes sense that setting up a LAN is relatively inexpensive. Overall there is less equipment needed to set up a LAN; therefore, it shouldn't be costly, even if you need to add an additional device to the network.
However, regarding WANs, the setup costs will be higher. The higher price is because WANs are typically in remote areas, but those that use public networks can be set up relatively cheaply using VPN software.
Cost of Maintenance
The maintenance cost of a WAN vs. LAN is pretty straightforward. LANs cover less area geographically than WANs, so LANs tend to be relatively easier and cheaper to maintain.
A WAN is more difficult to maintain because maintenance costs are high and require a professional to troubleshoot and fix any issues.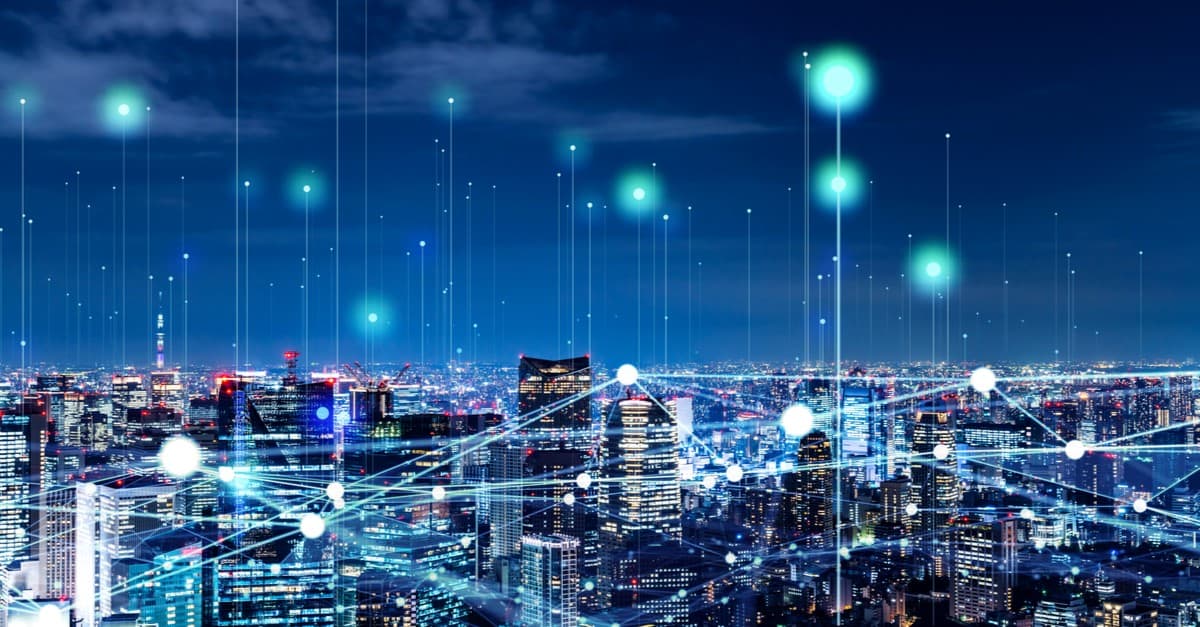 WAN vs. LAN: 6 Must-Know Facts
WANs cover and connect larger areas like countries, while LANs connect smaller areas such as an office.
LANs have better transfer rates and lower latency issues than WANs.
LANs tend to be privately owned, while a company owns WANs.
WANs are a collection of LANs and other networks linked by a router.
WANs cost more initially and require a professional to maintain. WANs also need a robust firewall to detour hackers.
WANs have low bandwidth, and LANs have a high bandwidth.
WAN vs. LAN: Which One Is Better? Which One Should You Use?
If you've read this far, you probably better understand which network you should use: WAN or LAN. A LAN (and the related LAN port) is the best choice if you need to connect your office hardware, such as your computers, to your office printer. LANs require less initial cost, less maintenance, and experience fewer errors in data transmissions. In addition, LANs are more secure because the data they transmit doesn't have to travel as far as data sent via a WAN.
If you're working to connect multiple offices or businesses, or an entire city, then a WAN is your best option. A WAN will provide a faster network for your offices, and if you use a VPN to set up your public network, it can be done relatively cheaply.
The image featured at the top of this post is ©metamorworks/Shutterstock.com.