Key Points
VPN is short for virtual private network.
Virtual Private Networks first started in 1996 and were invented by Microsoft as a method of ensuring that people could connect and share data freely and securely.
There are a variety of Virtual Private Network-related pieces of technology, including Virtual LAN, Virtual Private Lan Service, Pseudo Wire, and more.
In an age where privacy is almost constantly under attack, VPNs have proven to be a robust and useful tool to protect your data and ensure that you are protecting your online viewing.
They are not 100% secure, but they can greatly increase your privacy and ensure that no one can access your data.
VPNs can and should be used in any internet browsing circumstances, including if you are using the internet on a public network, at home, or the office.
What Is VPN?: Explained
Virtual Private Network is a way of protecting and encrypting your valuable personal data. First created in 1996, it creates a "virtual tunnel" that allows you to browse the internet in a manner that is encrypted and protected. In doing so, you can ensure that no one can access your data.
VPNs were first invented in 1996 by Microsoft as a way to protect commercial data sharing and allow computers to connect. Gradually, the concept grew so that home computers – and later phones – would be able to access the internet safely, securely, and privately.
Quick Facts
Creator (person)

Gurdeep Singh-Pall

Original Price

Around $10 per month

Units sold

-3

Operating System

A variety of computer and phone VPNs

Developed By (company)

Microsoft
The use of VPNs has exploded in recent years. This explosion in popularity comes from two sources:
Increasing concerns over cybersecurity and the ability of hackers to access information.
Concerns of governmental overreach and the ability of governments to illegally access information.
Unfortunately, they have also earned a reputation as being ideal for hackers or other bad actors to use the internet and cover their tracks. This is not invalid, and it explains why some commercial companies have banned the use of VPNs while using their software. However, the fact that a program is used by hackers should not stop others from using VPN services for their benefit.
How to Use VPN
Fortunately, the function of a VPN for home is relatively easy to operate. There are dozens of vendors available, and each one has a different tutorial on how to use it. However, generally speaking, a tutorial isn't needed, as there are a variety of simple ways to use a VPN at home or on phones.
Generally speaking, using them is a simple matter of turning the service on and following the steps on your phone or computer.
Individuals looking for a tutorial should consult the specific VPN provider that they downloaded, as the specific operation of the system will vary depending on the VPN that you downloaded.
The Difference Between VPN and Onion Routing (TOR)
Other programs hold some similarities to VPN and allow users to conduct similar privacy-defensive features. An example of this is TOR or Onion Routing. TOR allows users to browse the internet safely and securely, routing their internet connectivity through what are known as proxy servers. This cloaks and encrypts a user's IP address, as they are browsing the internet through four to six encrypted IP nodes.
This is a different function than VPN, although, there are similarities. Both allow you to encrypt your internet use and enhance your privacy. However, the function of both is very different. You can use both a VPN and TOR for home or office use.
An internet service provider will know when you are using TOR, even if they cannot track your actual internet activity. This is not the case with VPN. Even still, you have to pay to use VPN – and this is not the case with TOR. As such, your privacy is never 100%. TOR is decentralized and has no owner, so such tracking isn't possible.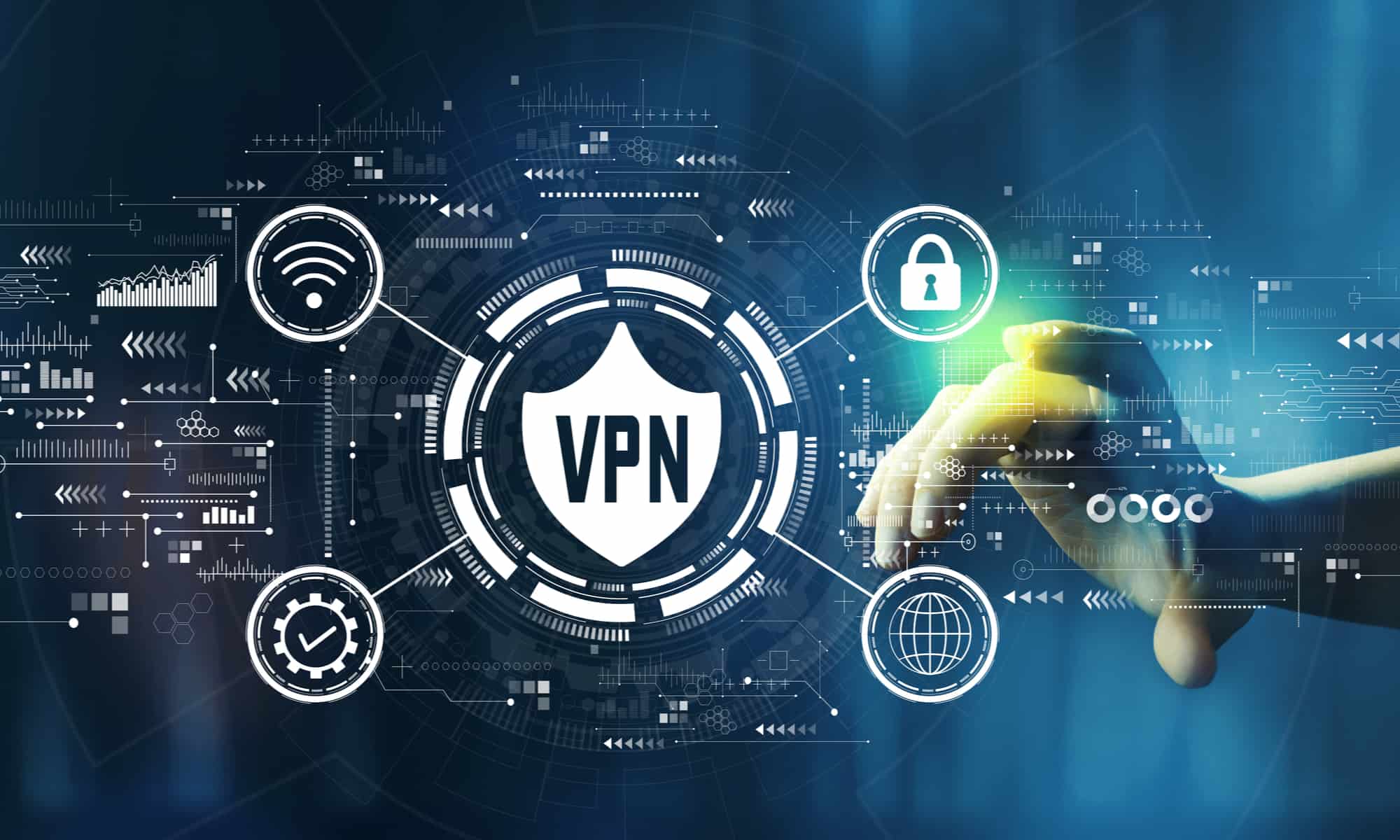 VPN: Release History
VPN was first developed in 1996 as a point-to-point tunnel protocol that allowed computers to connect securely to each other. The service began to expand its accessibility in the early 200s as internet use – and cybercrime – became more common.
Over time, the basics of VPN have largely remained the same: The service allows for users to securely browse the internet. What has changed is the commercial applications of the service and its applicability to mobile devices,
Up Next…
What is a VPN Concentrator and Do You Need One? – Learn about VPN concentrators and if they fit your security needs.
15 Largest Cybersecurity Companies in the World and What They Do – Discover the top cybersecurity companies around the globe.
Is Facial Recognition Safe? Which Devices Use It Most? – If you've ever wondered about the security of using facial recognition features on your devices, this article will tell you everything you need to know.