Key Points
EmeraldChat is a great video chat alternative to Omegle.
Bazoocam allows its users to participate in multiplayer games.
Shagle is another free video chat platform.
Omegle has been one of the popular chat sites on the internet, but it's not without its flaws, especially on issues like privacy and security. Some of these problems have been fixed by the site's developers. Also, Omegle's simple design and barebones functions have become outdated.
The good news is that safer alternatives with more features and better ways to interact exist. With these options, you can start chatting and enjoy an enhanced level of privacy and security. Here are 8 of the best video chat alternatives to Omegle, so you can talk with strangers online without getting bored of the same old experience. So without further ado, let's dive in.
#8. EmeraldChat
EmeraldChat is a great video chat alternative to Omegle because it's quick and easy to use. You don't need to sign up for an account and can start chatting immediately. The interface is simple, and the video chat quality is outstanding. You can also find people to chat with based on your interests, which is a great way to make new friends. It has text and video options, so you can always communicate with someone when the mood strikes.
Additionally, Emerald Chat allows you to filter your matches based on gender and karma. You can locate a match using the service without creating an account on a desktop or mobile computer browser.
#7. Bazoocam
In addition to meeting new people, Bazoocam allows its users to participate in multiplayer games such as Tetris and Tic-Tac-Toe. Ticking a box before entering the chat room allows this video chatting website to match nearby strangers based on their geolocation, which is another unique function. In addition, the service allows you to swiftly skip other random strangers on the chat by pressing the 'Next' button until you find the ideal match.
#6. Shagle
Shagle is another free random video chat platform where you can exchange and receive audio files, photos, and video chat with strangers. You can select a chat room of your preference and start communicating with folks with the same interest.
The site includes a specific built-in feature that allows you to erase inappropriate content, making it one of the best chat services. You can apply filters to select a gender to talk with and send virtual presents to the people you like during chatting sessions.
#5. TinyChat
As the name implies, Tinychat is a straightforward, easy-to-use substitute for Omegle that connects you with other platform users for voice, video, or text chats. You can join pre-made groups based on various interests and topics to participate in the discussion. TinyChat also allows you to create a basic web-based chat room with only one click, generating a unique URL that you could share with whoever you'd like to invite to the virtual chat room.
However, to fully utilize Tinychat, registration is advised, as most groups will require you to log in. Additionally, it is available in a paid version that does away with ads and pop-up windows and even changes the color of the nickname to gold to set the profile apart from others.
#4. ChatRandom
ChatRandom is a great video chat alternative to Omegle. It's easy to use, and you can connect with people from all over the world. Plus, there are no ads, and the site is free to use. You can also filter your search by country so that you can connect with people from your own country or from around the world. Download their app for maximum convenience if you're using an iOS device.
Like the Tinder app, ChatRandom offers the option to swipe right to connect with random strangers if you don't think your current match is intriguing.
#3: Chatroulette
The platform is simple and easy to use, allowing you to connect with strangers worldwide quickly. You have the option of randomly selecting a chat partner or selecting a specific gender. Users of Chatroulette can add drawings to chats to make interactions even more entertaining.
Your chats can be saved for later use, and the text size can be changed. Since both services have been an inspiration to one another over the years, it is actually among the best Omegle alternatives. If you're looking for a safe and fun video chat experience, Chatroulette is a great option.
#2. CamSurf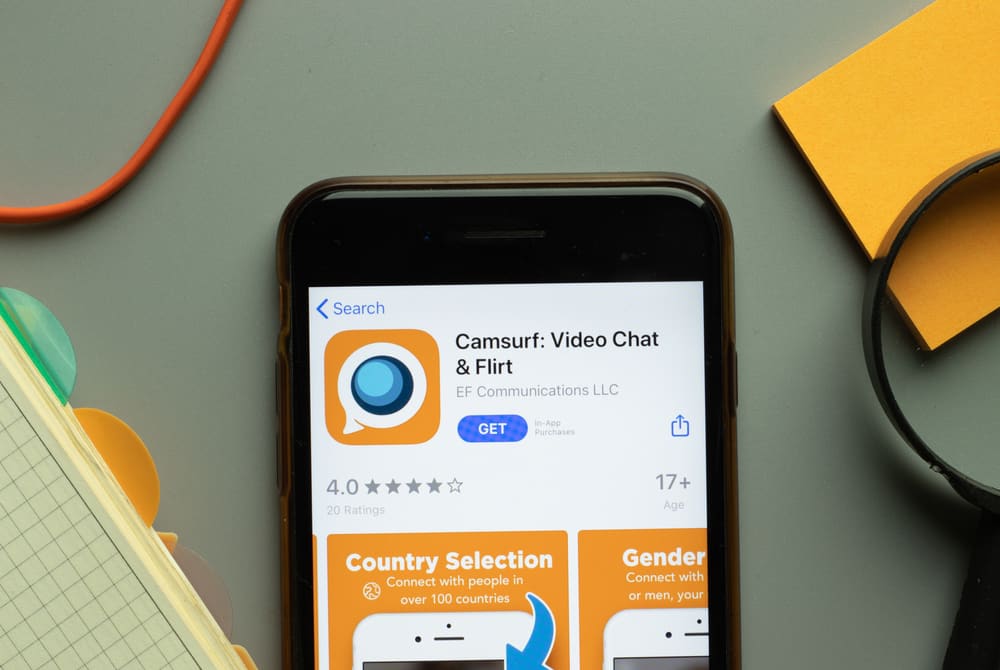 CamSurf is a great video chat alternative to Omegle. It is free to use, requires no signup, and instantly connects you with people worldwide. The app's interface is simple and easy to use. It also provides plenty of features to keep you entertained, including the ability to add filters and effects to your webcam feed. Plus, CamSurf is available on both desktop and mobile devices.
In addition to these awesome features, CamSurf offers an anonymous chat mode that allows you to connect with people without sharing personal information like your name or location. With paid plans, you can unlock more features such as gender filter, private chat, and reconnection options.
#1. ChatHub
ChatHub is a video chat app that allows you to connect with people from all over the world. The app is free to use and offers a variety of features, including text chat, voice chat, and video chat. You can also create and join group chats.
The website allows visitors to choose the room category they want to enter. You can enter your designated room or the main area for typical chats. If you want to communicate with women or men, you can select a specific gender. ChatHub is available for iOS and Android devices. Unlike many other video chat apps, ChatHub does not require an account. All you need to do is tap on the Start button and connect to the exciting world of online chatting.
Also, you can communicate with individuals using or without a camera, thanks to ChatHub's face and audio filters. Additionally, you can filter individuals based on their languages or the nations in which they reside.
Bottom Line
There are many great video chat alternatives to Omegle available. Each has its unique features and purpose. Some are better for meeting new people, while others are better for staying in touch with friends and family. Ultimately, your best video chat platform will depend on your needs and preferences. Apps that let you chat by text, video, or voice are advantageous.
Even if some of the services are only available through a web browser, you can start conversing with other users by downloading their free mobile applications.
Next Up…