Nothing is as vital as the kind of coverage a cellular mobile service provider offers its customers, regardless of how many unique deals, promotions, or add-ons they provide. Cell phone manufacturers and celebrity-filled ad campaigns mean nothing if coverage is poor. So, with this in mind, how does Verizon vs AT&T coverage compare to one another? Who has the better service overall? And who has superior 5G offerings? Keep reading to find out the answers..
Side By Side Comparison: Verizon vs AT&T Coverage
| | Verizon | AT&T |
| --- | --- | --- |
| Founded | April 2000 | April 2000 |
| Parent Company | Verizon Communications | AT&T Communications |
| Formerly Known As | Bell Atlantic | Cingular Wireless |
| Percent Coverage in U.S. | 70% | 68% |
| 4G LTE Availability | 70% | 62% |
| 5G Availability | 11% | 18% |
| Most Affordable 4G Plan | Verizon Prepaid 15GB Plan ($35/mo) | AT&T Prepaid Unlimited Plan ($50/mo) |
| Most Affordable 5G Plan | Verizon 5G Start Plan ($70/mo) | AT&T Unlimited Extra Plan ($75/mo) |
Verizon vs AT&T Coverage: Key Differences
So, what kind of wireless services do they provide? What does each wireless company's coverage map look like? And what kind of costs are associated with each? Let's take a closer look at the key differences that exist between Verizon vs AT&T coverage
Services
Anyone looking to use either ISP will wonder what Verizon vs AT&T coverage compares. 5G coverage continues to grow, and 4G LTE and 3G coverage remain the same. So, what does each wireless provider offer? By and large, Verizon prioritizes 4G LTE. They also offer 5G coverage in a limited number of cities nationwide. However, they have officially phased out their 2G and 3G coverage. This change took place on New Year's Eve 2022, with January 1st of 2023 marking the start of a 2G and 3G-free era for the company.
AT&T, by comparison, tells a similar story of services provided. Their 2G network was retired as far back as 2017. Their 3G network only recently departed, with the company phasing it out in February 2022. (This highlights how late Verizon was to drop their 2G and 3G offerings.) Of course, AT&T also has today's staples: 4G LTE and 5G service. Their 4G LTE rollout took significantly longer than Verizon's did, but interestingly enough, their 5G rollout has been much faster than Verizon's by contrast.
Coverage Map
It's one thing for a company to offer 4G LTE or 5G service and another for the service to be available in your area. Verizon leads the way in overall coverage, which should be no surprise as the largest wireless network in America. However, they only provide 5G service to 11% of the country. Verizon might have the most coverage nationwide, but their 5G coverage is nevertheless a weak spot.
AT&T falls behind Verizon in nationwide coverage, but the margin is slim. They only fall a couple of percentage points behind, and the gap grows smaller with each new tower AT&T installs. Plus, look at their 5G coverage. They're offering 5G to 18% of their entire map, significantly more than Verizon's meager 11%. AT&T might not have the most coverage nationwide like Verizon does, but their 5G coverage map is one of the biggest in the country right now. That's important.
Plan Pricing
Thirdly, we should talk about the price of Verizon vs AT&T coverage. It's good to know what kind of services each wireless company provides, and it's just as nice to know what kind of coverage you can expect from each, but what's it going to cost you? Verizon's most affordable 4G LTE plan is their Prepaid 15GB Plan. This plan starts at $50 a month, but after 10 months, it drops to $35 a month. By comparison, their most affordable 5G plan starts at $70 a month. Verizon offers discounts with additional lines, but these are the base prices.
AT&T is not far from these numbers, but there's certainly a difference here. Their most affordable 4G LTE plan is the AT&T Prepaid Unlimited Plan, which comes in at $65 a month (or $50 with autopay). It's interesting to note that there's no discount here beyond the autopay savings. AT&T's most affordable 5G plan is their Unlimited Extra Plan, which costs subscribers $75 a month. AT&T again falls short of Verizon, with more expensive 4G LTE and 5G plans.
5 Must-Know Facts About 5G Mobile Networking
5G wireless service marks the fifth generation of mobile networking. The first — aptly named 1G — originated way back in the 1980s. 2G came in the 1990s, 3G in the 2000s, and so on.
Compared to 4G LTE, 5G wireless service can support as much as 100 times more network traffic and just as much efficiency.
5G is also exponentially faster than 4G LTE service, boosting peak data rates up to 20 Gbps and boosting average rates well above 100 Mbps.
The growth of the 5G industry is expected to support over $13 trillion in goods and services in the coming years.
While it might seem like 5G is taking longer to roll out than 4G LTE, the truth is that 5G's rollout has been far faster and more easily accepted than that of 4G LTE. In time, 5G will enjoy the same widespread availability that 4G LTE enjoys today.
The History of Verizon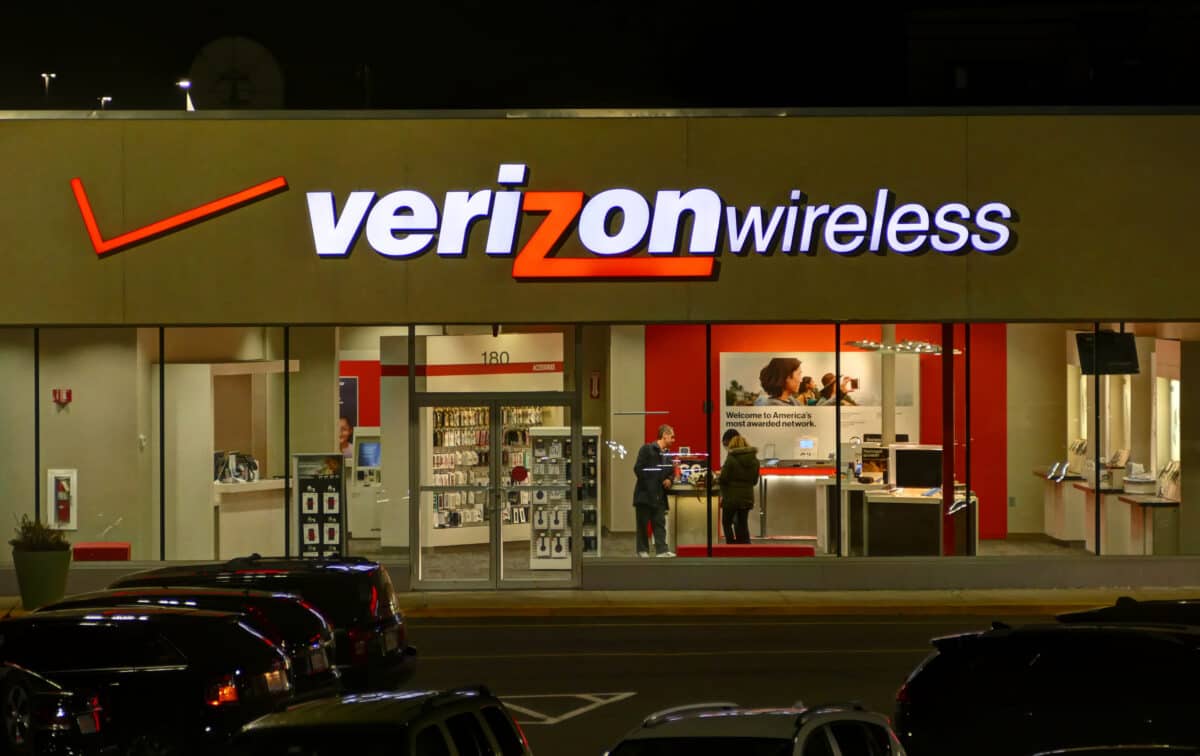 As with many of the biggest wireless brands of today, Verizon didn't just emerge from nowhere. The company is the product of mergers and acquisitions on top of regroupings and rebrandings. While its earlier iterations can be traced far further, Verizon's history began in 1999 with U.S.-based phone company Bell Atlantic and U.K.-based phone company Vodafone proposing a huge $70 billion merger to create a brand new phone company called Verizon.
This merger madness coalesced into the newly formed Verizon Wireless in April 2000. At the time, the company was the largest wireless network in the world. It would remain in this top spot until 2004 when AT&T took 1st place. The acquisitions, mergers, and takeovers didn't stop at the foundational one. Throughout the remainder of the 2000s, Verizon snatched up the wireless company after wireless company to continue growing in size. Though AT&T took the crown for a portion of the 2000s, Verizon once again took 1st place in 2009.
Vodafone remained a key component of the Verizon Wireless infrastructure until 2014. At this point, Vodafone opted to sell its stake allowing Verizon Communications to take sole ownership of Verizon Wireless. After this, Verizon shifted its focus toward the future: 5G. In 2019, Verizon launched 5G service in 30 major cities throughout the United States. The rollout was a success, and Verizon continues to expand its 5G network slowly but surely across the nation. On New Year's Eve 2022, they officially phased out their 3G service in favor of further growth for 4G LTE and 5G.
How AT&T Competes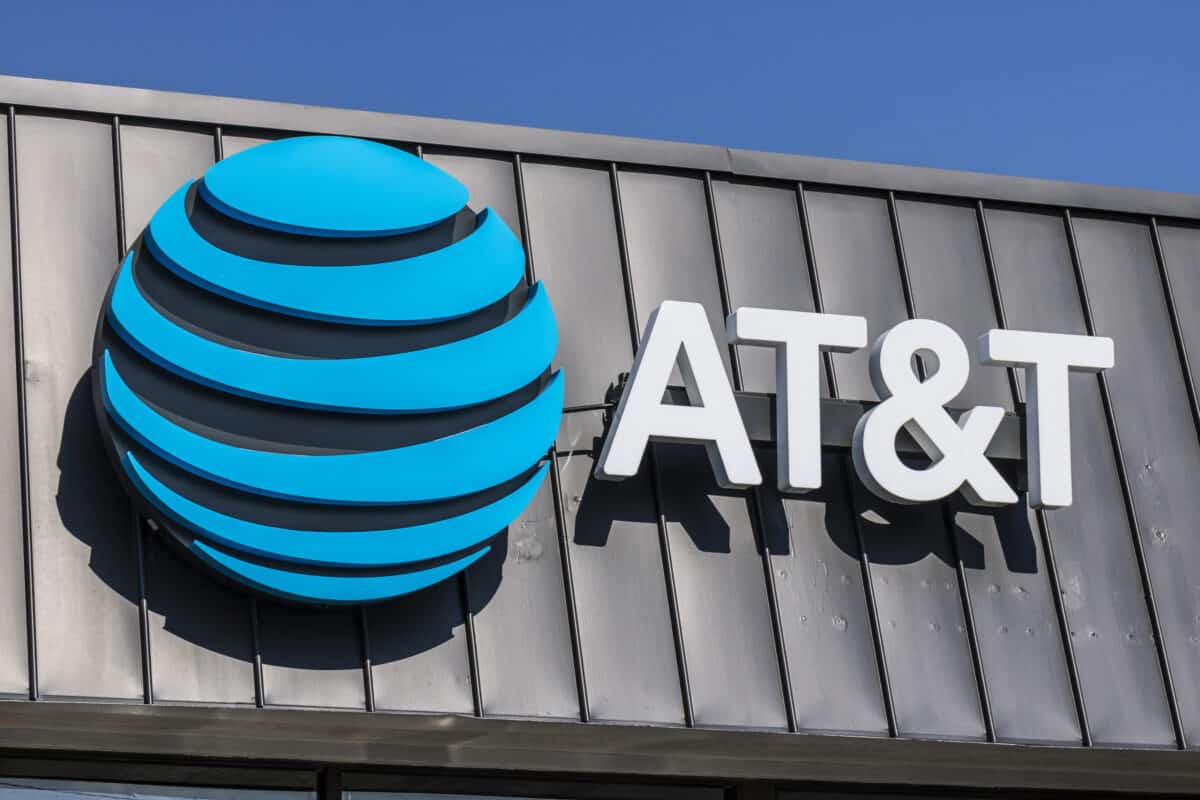 The debate over Verizon vs AT&T coverage can be seen from the beginning of both wireless companies. After all, both officially launched in the United States in the same month of the same year: April 2000. But, instead of being the product of a merger between Bell Atlantic and Vodafone, AT&T Mobility owes its origins to two other telecommunications companies: BellSouth and SBC Communications. These two companies came together under the name Cingular Wireless — not AT&T — in 2000.
The company used Cingular Wireless for much of the 2000s, assuming the majority market share of the wireless industry in 2004. This was the year Cingular assumed control of AT&T Wireless, a phone carrier that had been around in various forms since 1987. AT&T Wireless originated as McCaw Cellular Communications in '87, then acquired several smaller carriers for the remainder of the decade and into the early 1990s. AT&T bought 1/3rd ownership of McCaw in 1992, merged in 1994, and broke off from AT&T to become AT&T Wireless in 2002.
When Cingular Wireless and AT&T Wireless came together in 2004, the two chose to stick with the Cingular name and give the AT&T name to SBC Communications instead. This is where things get weird: While Cingular owned AT&T Wireless, AT&T itself was still a free agent. With this in mind, AT&T purchased BellSouth in 2006. Remember: Cingular owned AT&T Wireless, but BellSouth owned Cingular. Now, AT&T owned BellSouth. This gave AT&T control of AT&T Wireless. AT&T has remained a top contender in the wireless market since this acquisition and subsequent rebranding in 2007.
Verizon vs AT&T Coverage: Pros and Cons
| Pros of Verizon | Cons of Verizon |
| --- | --- |
| Largest coverage map in the nation | Less 5G coverage than competitors |
| Offers some of the most affordable prepaid mobile plans | Plans are more expensive than competitors |
| Nice variety of customizable family plans | Data caps are lower than rival providers |
| Super fast speeds | Number of plans and phones can be overwhelming |
| Pros of AT&T | Cons of AT&T |
| --- | --- |
| More 5G coverage than Verizon | Pricier plans than Verizon |
| Good international plans | Slower speeds than rivals |
| Money-saving bundles with internet and TV | Hotspots fall short of competitor's offerings |
| High data caps | Less 4G LTE coverage than Verizon |
Verizon vs AT&T Coverage: Which Is Best?
Verizon or AT&T coverage, which is the best? Considering everything we've discussed, we give it to Verizon, and there are several reasons why. They offer far more 4G LTE than AT&T, they have a much bigger coverage map than AT&T, and they have more affordable plans than AT&T. While AT&T might have superior 5G coverage, it's not enough to beat out Verizon overall. Perhaps in time, AT&T could regain the top spot in the market, but Verizon remains the best for now.