Verizon Mobile Virtual Network Operators (MVNOs) provide reliable network coverage at a budget-friendly rate. Choices are abundant when it comes to choosing an MVNO. That's why we have put together this list of five Verizon MVNOs that you should consider when looking for one that best meets your needs.
These mobile virtual network operators (MVNOs) offer a range of plans and pricing options, such as unlimited data plans, family plans and pay-as-you-go plans. Many also provide international calling and texting, making them the perfect option for travellers.
By opting for a Verizon MVNO, you could save money while still receiving superior network coverage, making this move worthwhile now. So why wait any longer? Make your move now and let the savings begin.
Best 5 Verizon MVNOs at a Glance
MVNO
Price/Features
Coverage
Visible Wireless
$30/month for basic service: Unlimited data access, free subscriptions, excellent offers on additional lines

$45/month Visible+ Unlimited Plan: 50GB guaranteed high-speed data
99% of the nation at 5G Ultra Wideband and 5G
Xfinity Mobile (only available to current Xfinity and Comcast subscribers)
Starting at $15/month for By the Gig plan: 1GB of mobile hotspot data and 1GB of regular data usage

$45/month: Unrestricted data without contractual commitment, 20GB unthrottled usage, users can create their own personal hotspots
Nationwide 5G
Red Pocket Mobile
$20/month: Uses Verizon's network for no contract.

$30/month: 10GB full-speed data/10GB mobile hotspot data

$40 month: 25GB full-speed data/25GB mobile hotspot data/no contract
Nationwide 4G LTE
Reach Mobile
$10/month: Best Fit 2GB Plan (limited-time offer)

$20/month: Best Fit 5GB

$25/month: Best Fit 10GB

$30/month: Best Fit 15GB

$35/month: Unlimited Data Plan (no contract)

All plans feature no cancellation penalties.
Nationwide 4G LTE coverage and 5G speeds
Twigby
$5/month: Unlimited Talk & Text with 1GB of full-speed data and mobile hotspot data

$10/month: 4GB full-speed data allowance complemented by mobile hotspot data

$15/month: 7GB full-speed data allowance complemented by mobile hotspot data

$20/month: 10GB full-speed data allowance complemented by mobile hotspot data
Nationwide 4G LTE and the 5G network
Best Value: Visible Wireless
Visible Wireless is an innovative prepaid wireless provider that is changing the game for customers. While other plans might offer limited data or network coverage for $30 a month, Visible Wireless' Basic Unlimited plan delivers truly unlimited data access on one of the nation's most powerful networks — an unparalleled value. Those searching for maximum value should definitely consider this MVNO.
Visible's Wireless Basic Unlimited plan stands out as a robust offering, boasting free subscriptions and excellent offers on additional lines, making it perfect for families.
Unfortunately, Visible Wireless offers limited phone options, meaning it may not offer your desired model. Also, their unlimited plans are technically uncapped but may be deprioritized when network congestion increases. To clarify, data speeds may become slower when your data volume exceeds capacity.
Customers looking to avoid this issue may consider upgrading to the Visible+ unlimited plan, which offers 50GB of guaranteed high-speed data at $15 extra each month. Though this will increase costs overall, it may be worthwhile for those who rely heavily on their data and want to prevent potential slowdowns.
Best Bundle: Xfinity Mobile
Comcast's MVNO service, Xfinity Mobile, offers an attractive alternative to Verizon MVNOs for individuals already subscribed to home internet service. With numerous advantages that set Xfinity Mobile apart, its exclusivity should make it worth your consideration as an MVNO replacement option.
One notable benefit of Xfinity Mobile is its accessible talk, text, and data plans. The provider offers various plans suitable for diverse needs, while catering to various usage patterns. Light users can subscribe to the By the Gig plan starting at just $15 per month, providing 1GB of mobile hotspot data and 1GB of regular data usage. Unlimited data users may opt for their $45 plan, which offers unrestricted access without contractual commitments.
Xfinity Mobile's unlimited data plan boasts an impressive feature — 20GB of unthrottled usage — ensuring fast and reliable connectivity until they reach this threshold, guaranteeing an optimal browsing experience. In addition, customers can leverage their Xfinity Mobile data to create their own personal hotspot for seamless connectivity of other devices.
Note that Xfinity Mobile services are exclusively available to current Xfinity and Comcast subscribers to create an optimal experience by bundling internet with mobile services. Therefore, individuals already using one of these providers for home internet can take full advantage of this unique opportunity.
Best for Your Budget: Red Pocket Mobile
Red Pocket Mobile is an excellent budget-minded MVNO to consider for consumers looking for Verizon. What sets Red Pocket Mobile apart is its use of all major networks, including Verizon, AT&T, T-Mobile and Sprint. This allows customers to select one based on their location or travel patterns.
Verizon offers exceptional 4G LTE network coverage, and Red Pocket Mobile is an economical way to access its 4G LTE network. Red Pocket provides various plans tailored specifically to Verizon, including one with 5GB full-speed data and 5GB mobile hotspot data at a $20 monthly plan with no contract. Another one offers 10GB full-speed data and 10GB mobile hotspot data at a $30 monthly plan. There is also one offering 25GB full-speed data/25GB mobile hotspot data/no contract at a $40 monthly plan.
Red Pocket Mobile offers budget-minded consumers an excellent budget option with reliable network coverage. However, Red Pocket relies on Verizon's 4G LTE network rather than 5G for connectivity. Regardless, if budget and coverage are your priorities, Red Pocket Mobile should be at the top of your list of potential choices.
Best for Charitable Giving: Reach Mobile
Reach Mobile is a Verizon MVNO that combines connectivity and charitable giving into one seamless package. Reach Mobile operates under "Gigs that Give," an initiative where your subscription helps provide access to mobile services for those less fortunate. This is similar to TOMS Shoes' charitable approach.
This MVNO offers an impressive variety of options beyond its altruistic ethos, from limited data plans to unlimited ones. Their Best Fit Plans provide casual users with enough data for casual use without streaming shows before bed. Again, these plans come equipped with mobile hotspot data so you can connect to other devices on the move.
While Reach Mobile may not offer the most budget-friendly MVNO option, selecting it can have a positive impact by providing mobile phone coverage to those who don't have access to cell phones. By opting for Reach Mobile, you'll make a statement about the importance of communication for positive change.
Reach Mobile offers three plans to meet individual needs. The Best Fit 2GB Plan is currently available at just $10 per month for a limited time, while their Best Fit 5GB and 10GB Plans cost $20 and $25 monthly, respectively. Likewise, the Best Fit 15GB Plan offers ample capacity at $30 monthly for those requiring even more data, such as moderate streaming. To also fits those wanting unlimited data access, Reach Mobile also offers an Unlimited Data Plan, which comes at $35 monthly with no contract commitments necessary. All plans also feature no cancellation penalties.
Reach Mobile is more than an affordable wireless carrier with reliable Verizon network coverage. By choosing them as your wireless carrier, you contribute to an excellent cause and benefit individuals in need of mobile connectivity. Discover all that Reach Mobile offers and experience the satisfaction of making a noticeable difference through your subscription.
Best for Low-Data Users: Twigby
Twigby stands out as an excellent option for individuals with minimal data needs, offering several distinct advantages to low-data users. Notable among these advantages are Twigby's range of plans at budget prices (many available under $20). This makes the Verizon MVNO an attractive option for budget-minded consumers who regularly consume only a small amount of data.
Users of Twigby can enjoy unmatched flexibility in tailoring their plans to fit their specific requirements and desires, thanks to the wide range of customizable options available. Their user-friendly website provides a tool enabling customers to select minutes and data amounts they require for their plan. Thus, providing customers with flexibility and ensuring they pay only for their use.
Twigby stands out in cost-effectiveness and customization, but there are some limitations worth noting. One major setback of Twigby is its limited selection of phones. Potential subscribers should know that it may offer less choice than other carriers. However, users who prioritize affordability over having the latest phone models may find this is no cause for alarm.
At competitive prices, Twigby offers customers a range of plans to cater to their diverse data requirements. They offer the Unlimited Talk & Text plan with 1GB of full-speed data and mobile hotspot data at just $5 per month. They also offer plans with 4GB, 7GB, or 10GB full-speed data allowance complemented by mobile hotspot data available for $10, $15, and $20, respectively.
Twigby offers the freedom and flexibility of creating your own plan with custom talk time and data usage options at pocket-friendly prices — perfect for low-data users. Twigby operates as an MVNO on Verizon's network while offering unique advantages. Individuals considering Twigby will experience reliable service, cost savings, and the freedom to tailor plans to suit their individual data usage and overall budget needs.
How to Choose the Best Verizon MVNOs
Verizon Mobile Virtual Network Operators may offer the perfect balance of affordability and reliability in wireless service provision, making them your best bet. But with so many choices out there, selecting the one most suited to your needs can be challenging. Here are some tips that will help make the selection process simpler.
Consider Your Usage Habits
The first thing to consider when choosing a Verizon MVNO is your usage habits. Take a look at your current plan and determine how much data, talk time, and text messaging you use each month. This will give you a good idea of what kind of plan you need. Some MVNOs offer unlimited plans, while others have tiered plans with varying amounts of data. Knowing your usage habits lets you choose a plan that fits your needs and budget.
Compare Pricing
Pricing is another critical factor to consider when choosing a Verizon MVNO. While MVNOs generally offer lower rates than major carriers, there can still be significant differences between plans. Take the time to compare pricing between different MVNOs, and be sure to factor in any hidden fees or charges. Look for a plan that offers the best value for your money.
Check Network Coverage
Since Verizon MVNOs use the Verizon network, you can expect reliable coverage in most areas. However, it's still a good idea to check the coverage maps of different MVNOs to ensure that you'll have coverage in the areas where you need it most. Keep in mind that some MVNOs may have limited coverage in certain regions or may not offer coverage in rural areas.
Consider Customer Support
When you have a problem with your cell phone service, you want to know that you can get help quickly and easily. When choosing a Verizon MVNO, consider the quality of their customer support. Look for a company that offers multiple ways to get in touch, such as phone, email, and live chat. Also, read reviews from current and past customers to get an idea of how responsive and helpful the company's support team is.
Look for Additional Features
Some Verizon MVNOs offer additional features that can be beneficial for certain users. For example, some may offer international roaming or mobile hotspot capabilities. If these features are important to you, be sure to look for an MVNO that offers them.
Check for Contract and Fees
Before you sign up for an MVNO plan, be sure to read the fine print. Check for hidden fees or charges, such as activation or early termination fees. Also, find out if the plan requires a long-term contract or if it's a month-to-month plan. Choosing a no-contract plan can give you more flexibility and avoid any potential cancellation fees.
Read Reviews
One of the best ways to get an idea of the quality of a Verizon MVNO is to read reviews from other customers. Look for reviews on the MVNO's website and on independent review sites. Pay attention to what customers say about service quality, coverage, and customer support. Also, look for any recurring issues or complaints.
Consider the MVNO's Reputation
Look into the reputation of the MVNO you're considering. Look for a company with a solid reputation in the industry and a history of providing reliable service. Consider the company's financial stability, as a financially stable company is more likely to be able to invest in new technology and improve its services over time.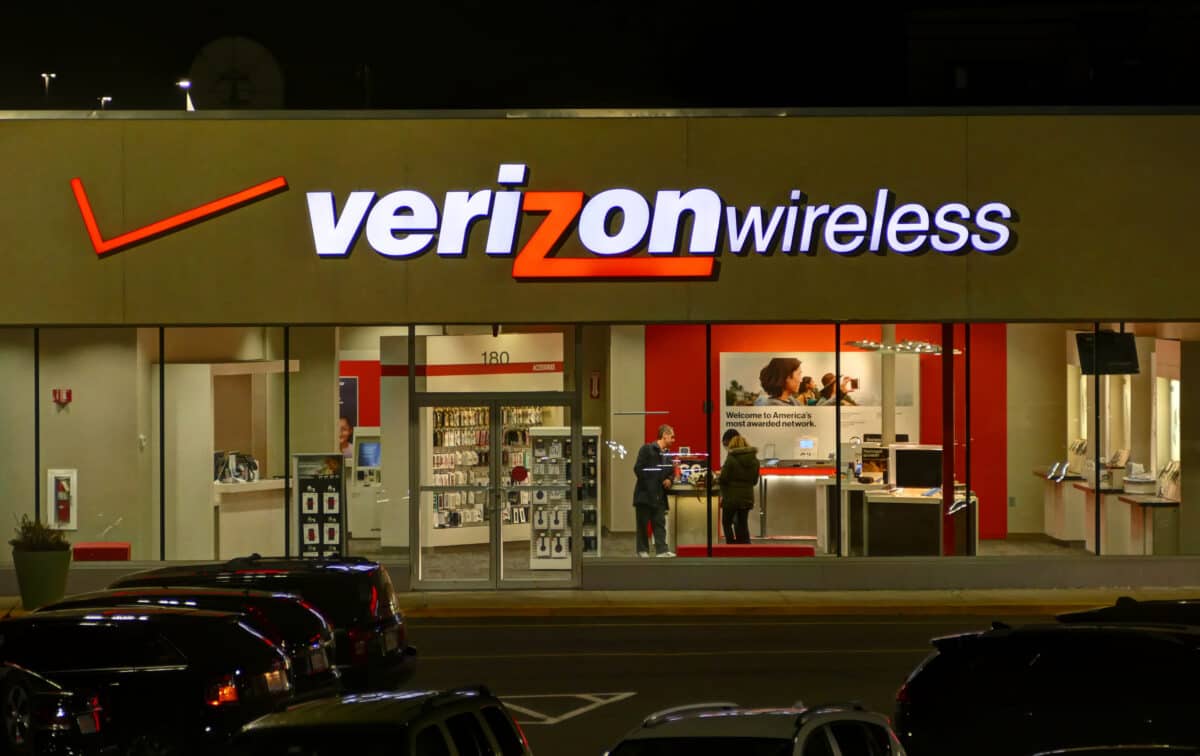 What to Know Before Joining a Verizon MVNO
Before purchasing an MVNO on Verizon's network, there are a few essential things to keep in mind. First, it's crucial to understand what an MVNO is and how it differs from a traditional carrier. An MVNO is a Mobile Virtual Network Operator that leases network services from a major carrier and resells them to customers under its brand name.
Second, it's important to research the MVNO's coverage map and ensure it has coverage in the areas you need it most. Although Verizon has an extensive network, not all MVNOs have the same coverage. Check for coverage in rural areas and places you frequently visit.
Third, consider the data plans available with each MVNO. Some MVNOs may offer unlimited data plans, while others may have a set data cap or throttling after a certain amount of usage. Ensure you choose an MVNO that offers a data plan that suits your needs.
Fourth, take note of any additional fees or restrictions that come with the MVNO plan. Some MVNOs may have hidden fees, such as activation fees or early termination fees. Additionally, some MVNOs may have restrictions on international calling or data usage.
You can also read reviews and research the customer service of the MVNO before making a purchase. Check customer service hours, support channels, and the quality of customer service provided. With these factors in mind, you'll be able to choose the best Verizon MVNO that suits your needs and budget.
Using a Verizon MVNO: What It's Like
Embracing Verizon MVNOs offers cost-effective cellular service. These Mobile Virtual Network Operators utilize Verizon's robust network, providing excellent coverage without hefty prices. Expect impressive savings while retaining reliability.
Experience seamless connectivity and diverse plan options when using Verizon MVNOs. With customized packages, customers enjoy flexibility, choosing from unlimited data, talk, and text, or tailored offerings to fit their lifestyle. On a Verizon MVNO, customer support stands out as accessible and efficient. Users benefit from responsive representatives and helpful online resources, ensuring a smooth wireless experience.
In conclusion, Verizon MVNOs deliver affordable, dependable service with a focus on customer satisfaction. The combination of superior coverage, flexible plans, and exceptional support makes these providers a top choice.
The image featured at the top of this post is ©Elliott Cowand Jr/Shutterstock.com.