Key Points
Venmo is owned by PayPal and designed to help users make and share payments with friends, family members, roommates, or anyone else who uses the service.
The Cash App is owned by Square Inc., a financial technology company that specializes in mobile payment processing solutions for merchants.
Venmo requires users to link their bank accounts or debit cards and load money into the app.
Cash App allows users to "add cash" to their accounts at thousands of participating stores using unique barcodes on their phones or depositing checks directly into their accounts using a mobile device.
If you're looking to send money between friends or family quickly and easily, both Venmo and Cash App may seem like great options to consider, but which one should you choose? Are there any fees involved? Does Cash App have a fee? Does Venmo have a fee?
With Venmo and Cash App expanding their payment services to a larger audience, many consumers are looking for ways to spend their money online. But even as both of these peer-to-peer money transfer platforms make it easier than ever to send cash to friends, family, roommates, and anyone else you pay for goods or services, there are still distinct differences between them.
Venmo was first released as PayPal's answer to Square Cash in 2012. If this name sounds familiar, it's because you can now pay friends or family through the Facebook app. Venmo has since grown to be one of the most popular digital payment options in the US, with a recent boom occurring in 2017 with over 50 million users. It also happens to be a great mobile money management tool (if you know how to use it). In 2018, Square released Cash App, almost exactly like Venmo except without the uploading feature. They also have a Square Cash option too. Here's a quick rundown of each service's features and how they stack up against one another.
Venmo vs Cash App: Side-by-Side Comparison
| | Venmo | Cash App |
| --- | --- | --- |
| What it is: | Venmo is a peer-to-peer payments app that allows users to transfer money directly from their bank account to anyone who has a Venmo account | Cash App is a peer-to-peer (P2P) payment app that allows individuals to send and receive money from friends and family |
| Primary use: | Sending and receiving payments between family and friends | Sending and receiving money |
| Developers: | Venmo, LLC (a subsidiary of PayPal ) | Block, Inc. |
| Initial release: | October 15, 2013 | 2009 |
| Transfer speed: | Three to five days for free withdrawals | One to three business days for standard deposits |
| Supported devices: | iOS and Android app, browser | iOS or Android app, browser |
| Payment method: | Bank account, credit card, debit card | Bank account, credit card, debit card, Google pay, Apple pay |
Venmo vs Cash App: Eight Must-Know Facts
Venmo is owned by PayPal and designed to help users make and share payments with friends, family members, roommates, or anyone else who uses the service. It's similar to PayPal itself but is more geared toward sharing money with others.
The Cash App is owned by Square Inc., a financial technology company that specializes in mobile payment processing solutions for merchants. The Cash App has been around since 2015, but it didn't see much adoption until early 2018 when it started offering features that were once exclusive to Venmo: the ability to hold balances in a Cash App account, as well as shop at retailers using the balance.
Both Venmo and Cash App can be used to send and receive payments from friends or strangers with just a username, email address, or phone number. They both also offer helpful features like the ability to set up direct deposit or schedule recurring payments, keep track of spending, and more.
Venmo has a significant advantage over Cash App in terms of users. Cash App recently surpassed Venmo for total downloads, but Venmo still has about twice as many monthly active users.
Although Venmo is typically used for everyday purchases and Cash App for investing purposes, both offer the ability to buy cryptocurrency with a debit card.
Venmo and Cash App offer free personal accounts, but businesses who wish to accept Venmo payments can only do so through PayPal's website.
Both Venmo and Cash App are primarily mobile apps — they don't have traditional websites. If you want to access your account on your computer, you do so with a browser extension. Venmo offers an extension for Google Chrome, while Cash App has extensions for Firefox and Chrome.
One of the most notable differences is that Venmo requires users to link their bank accounts or debit cards and load money into the app. On the other hand, Cash App allows users to "add cash" to their accounts at thousands of participating stores using unique barcodes on their phones or depositing checks directly into their accounts using a mobile device.
What is Venmo?
Venmo is a peer-to-peer payments app, which means you can use it to transfer money directly from your bank account to another person. The app became popular for personal transactions because of its accessibility (you don't need to link it to your bank) and quick processing time. But, like any money-transferring platform, Venmo has its vulnerabilities—namely privacy concerns and cybercriminals looking for an easy way to steal.
You can use Venmo to share costs with your roommates, buy a group gift, or split the bill at a restaurant with friends. You can even pay your dog walker or babysitter if they have an account. If you're out of cash, you can transfer funds from your bank account to pay someone instead.
One of the best features of Venmo is that you can see who else uses the app, so you don't need to exchange account numbers or personal information like you would for other mobile payment apps. You can also send money through text or email.
The app uses encryption technology to keep your bank and credit card information secure, but it's always best to be careful when sending money online and consider using Venmo only with people you know and trust.
Venmo is a service of PayPal, Inc., a licensed provider of money transfer services (NMLS ID: 910457). All money transmission is provided by PayPal, Inc. pursuant to PayPal, Inc.'s licenses.
How Does Venmo Work?
To send or request money with Venmo, users enter the name, phone number, or email address of the person they want to pay or request money from, an amount, and a brief description of the reason for the transaction. The recipient then receives a notification and can accept or reject the transaction. If they accept, Venmo transfers the money immediately.
Venmo also offers an optional social networking feature that lets friends see what each other has been paying for, so people can share their spending habits — even emojis — with each other. This helps explain why millennials are so drawn to Venmo: It's not just about making payments; it's about sharing and celebrating those payments with their friends on social media.
Payments are typically processed immediately. Once payment is processed, you can't cancel it. If you and your recipient are both Venmo users, the money is transferred instantly and can be used right away. If not, it takes 1-3 business days for funds to arrive in your bank account (or instantly if you have a MasterCard® or Visa® debit card).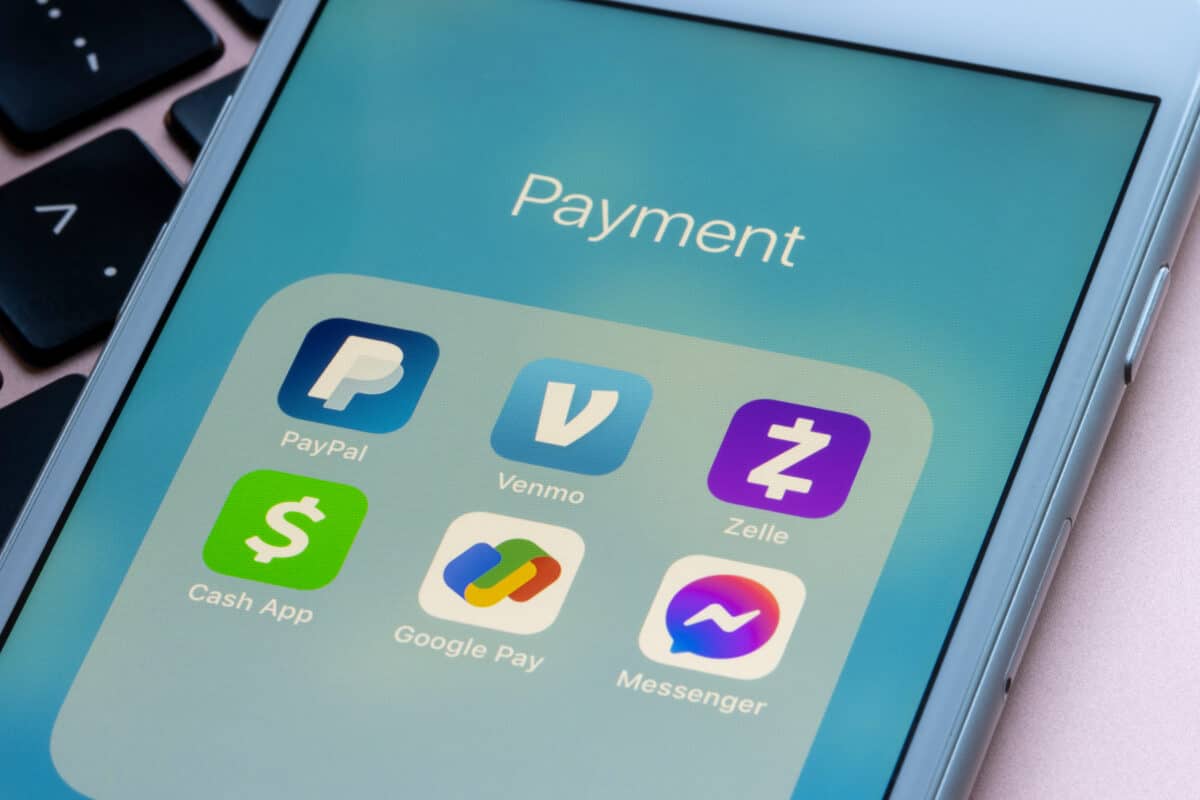 Pros of Venmo
Small transaction fees. Venmo charges a 3 percent fee on credit cards, but sending money through a linked bank account or debit card is free. So, if you're trying to split dinner with friends and everyone is paying separately, Venmo makes it easy — and cheap — for everyone involved.
Venmo is easy to use. The app, which can be downloaded on iOS and Android devices, is extremely easy to set up. You can link a credit card, debit card, or bank account to the app to simplify receiving or paying back the money. Once you've linked your accounts and added friends through your contacts list, you'll be able to send them money or request it from them in just a few steps.
The app stores your personal and financial information on secure servers and uses encryption technology to protect it. It also has fraud detection tools.
Venmo offers purchase protection for eligible transactions made through the service. To qualify for purchase protection, you must pay for the entire transaction with Venmo, using your balance, bank account, debit card, or prepaid card. You'll also need to report an issue with a qualifying purchase within 30 days of payment and meet other requirements.
Cons of Venmo
The biggest con of Venmo is that it's not widely accepted. Many people don't know about it, and merchants don't offer it as a payment method. There are workarounds like paying for things with your credit card and then getting reimbursed, but this can be inconvenient.
Another drawback is the lack of buyer protection. If you get scammed by someone you pay with Venmo, there's no guarantee that you'll get your money back. You have to use common sense when deciding who to pay and limit yourself to transactions with people you trust. It might be good to avoid using Venmo for large purchases or payments involving strangers, although you may have little choice if the seller only accepts cash or personal checks.
Venmo is vulnerable to fraud. While Venmo has built-in security measures to protect its users, there's always the potential for fraud and scams as users continue to grow complacent with online payments.
Lack of privacy: When you send money using Venmo, the transaction is public. You may want your payments to remain private between two people; however, this isn't an option on Venmo. If you don't want your payments broadcasted to your contacts on social media, this could be an issue for you.
What Is Cash App? Does Cash App Have a Fee?
Cash App is a peer-to-peer (P2P) payment app that allows individuals to send and receive money from friends and family. They can also use the optional linked debit card to shop or hit an ATM. Consumers can access their funds from their bank accounts or a free Cash Card that can be used at retailers that accept visas and withdraw from ATMs (ATM fees will apply). Cash App users can get direct deposit paychecks up to two days early and set aside money into a separate "Boost" savings account with a 1.5% APY.
Cash App currently has 7 million active users who use this application for transferring money and paying monthly bills.
In addition to letting people send each other money for free, Cash App also allows its users to pay for goods and services directly from their phones.
How Cash App Works
The Cash App is an easy way to send money to friends, family, and vendors without having to carry cash or credit cards. Once you download the app, you'll need to create an account using your email address and phone number. You'll also be asked to provide your full legal name and the last four digits of your social security number.
Once you've created an account, you can link your bank account or card so you can start sending and receiving money. This means you can send and receive money directly to and from other Cash App users without going through the Cash App itself. Because of this, you don't need to worry about having your Cash App account balance to send money out of your Cash App or about receiving money into your Cash App before you have time to send it somewhere else. The money lives in the "Cash" part of the app until you transfer it elsewhere.
Pros of Cash App
Fast payments: Payments can be sent immediately via debit card for a fee or by linking to your bank account for free.
No-fee checking account: When you sign up for a direct deposit, you'll get access to a personal checking account and routing number that allows you to send money to others, pay bills and deposit cash at ATMs.
Cons of Cash App
ATM fees: If you use your Cash App debit card at an ATM, you'll be charged a 1.5% fee on top of the ATM's fee, subject to a minimum of $2. These fees can quickly add up if you're using ATMs frequently.
No interest earned: Your money isn't earning any interest in this product, unlike with many bank accounts.
Cash App has no FDIC insurance, which is a requirement for most banks. This means that they don't have to adhere to the same laws and regulations as banks. And while the application doesn't store your money, there is no guarantee that you'll get your money back if something happens to Square or Cash App.
Cash App doesn't offer any investment accounts. This means that you can only use the application for your personal and business finances and not as an alternative to a traditional bank account. You can also only use it for domestic transfers rather than international ones, which might not be ideal for those who travel often or do business with people in other countries.
It lacks popular features like online bill pay and direct deposit. These are valuable tools for those who want to manage their finances more effectively but have been left out by Square in favor of other services such as Zelle or Venmo.
Venmo vs Cash App: Which One Is Better? Which One Should You Use?
There are a lot of similarities between Venmo and Cash App. Both offer the ability to send money to friends and family and request money from them. Both have mobile apps for iOS and Android, and both have debit cards linked to their respective accounts.
The biggest difference between Venmo and Cash App is that Cash App offers the option for direct deposits for your paycheck, while Venmo does not. If you want to get paid early with an instant deposit, rather than waiting for your employer's check to clear, then Cash App will be better.
If you don't need this feature, either app will work fine. You can choose based on which one has features you prefer or which one your friends and family prefer.
Venmo is the more popular option, with a more extensive user base, a wider selection of features, and better functionality for transferring funds to your bank account. However, Venmo's popularity makes it a prime target for scammers — you need to be careful where you send money and check your account often for unapproved transfers.
Cash App has a lower fee for instant transfers between users, but it doesn't support all major banks. It does have a wider selection of features and functions — such as the ability to buy stock — which is appealing if you're looking for an all-in-one financial app. However, it's also newer than Venmo and doesn't have the same security or customer service level as Venmo.
If you're looking to send money between friends, Venmo is still the most convenient solution. If you want to use an app more focused on financial investments, Cash App could be right for you.
Up Next…