Key Points
Social media platforms have around 4.8 billion users worldwide, with an expected increase to 6 billion in the next three years.
YouTube and Twitter have remained relevant for over 16 years, with Twitter being the fifth most-used social media platform in the U.S. and YouTube taking the second position after Facebook.
Twitter is a text-based platform that is slowly becoming a blogging platform, while YouTube is primarily a video-sharing platform.
Twitter allows direct interactions and private messaging, while YouTube has limited on-platform interactions and relies on email notifications for communication with channel owners.
Social media platforms allow people to connect with friends and family, learn new things, share thoughts with others globally, and keep themselves entertained. There are around 4.8 billion social media users worldwide, making up 60% of the global population. This number will likely rise to 6 billion in the next three years.
YouTube, Facebook, and Twitter are some of the most noticeably used social media sites, especially among adults. The younger generation tends to use a wider variety, including Instagram, TikTok, Telegram, Snapchat, and Twitch. These platforms differ in structure and function, which explains why some grab users' attention more than others.
While new social media platforms continue to pop up, YouTube and Twitter have remained relevant for over 16 years. Today, Twitter is the fifth most-used social media platform in the U.S., while YouTube takes the second position after Facebook.
That said, should you invest your money and time on Twitter, YouTube, or both? Let's dive into the deep sea of social media and look at some key differences between these platforms.
Twitter vs. YouTube: Side-by-Side Comparison
| | YouTube | Twitter |
| --- | --- | --- |
| Owner | Google | X Corp |
| Year Launched | 2005 | 2006 |
| Monthly Active Users | Over 2.5 billion | Over 350 million |
| Primary Content | Videos | Text |
| Following System | Subscribing to channels | Following Users |
| Sharing Options | Multiple platforms | As retweets |
What is Twitter?
Twitter is an SMS-based platform, and that was Jack Dorsey's idea when he co-founded it in 2006. It is currently owned by Tesla's CEO, Elon Musk, through his X Corp company. With over 400 million users, Twitter is one of the world's largest micro-blogging social media sites.
What is YouTube?
Owned by Google, YouTube is a video-sharing platform that has also morphed into a social media platform. However, by design, it does not offer the same level of connectedness among its users as Twitter and Facebook. It was launched in 2005 and has grown to become the second-most popular site on the planet after Facebook.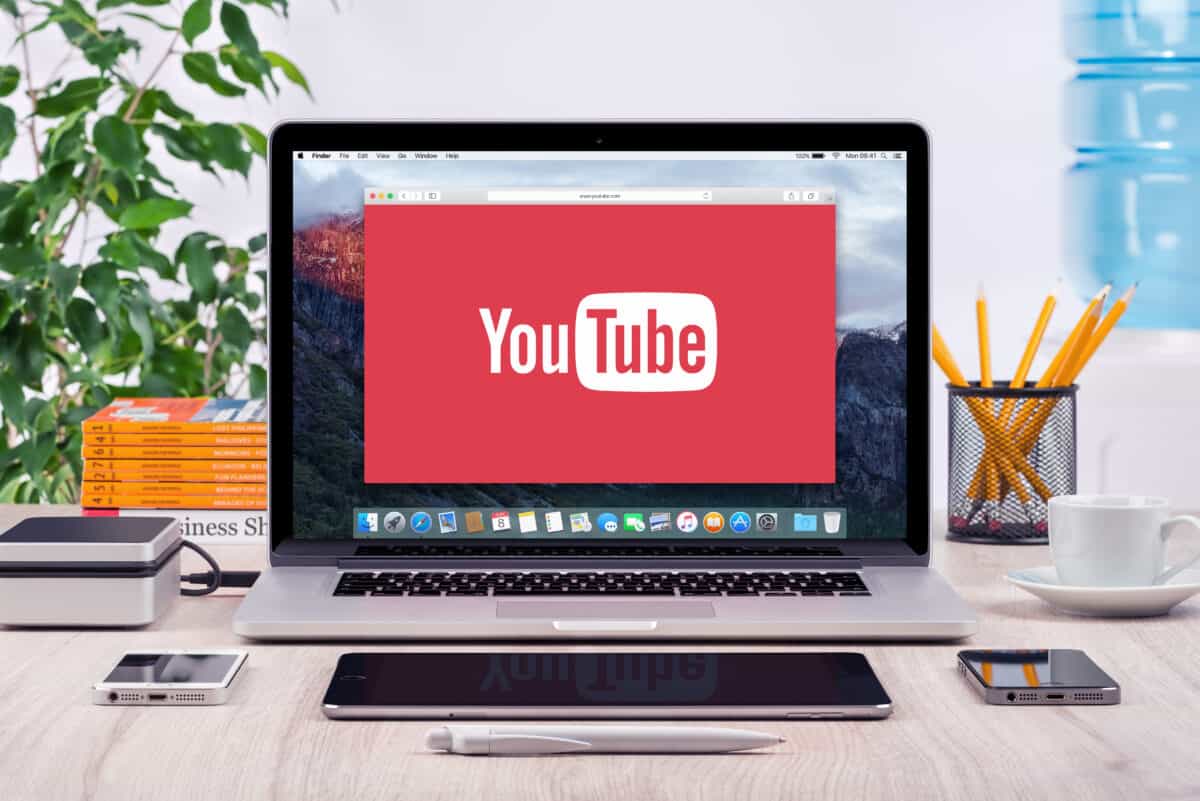 Twitter vs. YouTube: What's the Difference?
Primary Content
Conceptually, Twitter is a text-based platform, but in operation, users can share other types of media, such as images and videos. However, each must have a text, often placed on top of the additional media to ensure it remains the focus of the tweet.
For a long time, the length of tweets was limited to 140 characters. It was later increased to 280 characters with the option of 2,500 characters for community notes. However, the character limit is no longer cast in stone, thanks to Elon Musk. In January 2023, it was increased to 4,000 for premium users and by April, it was 10,000 for U.S.-based premium accounts. In essence, Twitter is slowly becoming a blogging platform.
However, it does not offer much wiggling room for video content. The maximum length you get for a standard video is 140 seconds. It won't be surprising if the limit is increased. In fact, Musk has already done that for premium Twitter users.
The primary content on YouTube is videos. It is impossible to share any other media format unless as part of the video. Even text can only be added as titles and descriptions of the video and are often placed at the bottom of the video. Long texts are truncated with a Show More tab.
YouTube videos are either prerecorded and then uploaded or streamed live. Due to the platform's advanced video management system, going live is simpler and comes with better quality than what you get on Twitter.
Unlike on Twitter, where all account owners can tweet, one cannot upload videos on YouTube without a YouTube channel. A Google account only allows you to sign into the YouTube platform and subscribe to your favorite channels, watch and save videos, and more.
As Twitter seeks to increase the length of its video content, YouTube has introduced the Shorts feature, dedicated to short videos. This is more of a response to other short-video-sharing platforms such as TikTok.
Interactions On-Platform and Off-Platform
Twitter allows users to interact directly by responding to each other's comments. It shares this on the commenting user's profile as their tweet. The other method of on-platform interaction is private messaging, where users can tweet to each other. The tweets are not publicly available and cannot be found on Twitter search.
There is also the option of following the community and seeing their posts. Here, users will also receive notifications whenever there is a community note on a tweet they liked, replied to, or retweeted.
On cross-platform interactions, you can easily share content from other parts of the internet to Twitter. You can also copy the tweet's URL and send it as an email or paste it on other platforms.
Interactions on YouTube are not as robust as on other social media sites. The common feature is that only users with Google accounts can comment on YouTube videos. Unlike Twitter, the comments remain under the videos and cannot be found on search engines. Other users can also reply to the comments, and these will appear as sub-threads.
Those who subscribe to a channel receive email notifications each time the channel uploads a new video. It's important to note that email is the only way to interact with a channel owner without using the comment section. When it comes to cross-platform interactions, sharing YouTube videos is as simple as copy-pasting the video's link. Downloading from the site is another story altogether as you'll need other third-party software to do so.
Content Rating and Reporting
Twitter only focuses on positive matrices to rate content. They include likes, retweets, and quote tweets.
Twitter provides the Report option together with options to mute or block the user. As a result, most people opt to mute or block users with inappropriate content instead of reporting them.
Until October 2021, YouTube had a Dislike button count, and one did not need to provide a reason for their dislike. As a result, the platform was the prime center of aggressive online toxicity. While the creator received notification for dislikes, the details of the person giving the dislike were never revealed.
YouTube removed the public dislike count feature in November 2021, leaving only the likes count visible to the public. Not everyone was pleased, but this helped eliminate systematic and coordinated dislike attacks.
Unlike Twitter, YouTube makes reporting easy as one only needs to check one of the reasons listed in the popup window. YouTube has a disclaimer that action on the content would take 1-7 days. However, it still provides room for malicious reporting and pulling down of videos and even channels as the platform uses bots to react to reports rather than humans.
Premium Services
Twitter users can subscribe to the platform's paid version, also known as Twitter Blue. It comes with several features, the main one being the ability to edit tweets. Most world leaders depend on Twitter to pass information, and this feature is essential even though the edits are only possible within an hour after posting. One can only make a maximum of five edits.
Other perks on Twitter Blue are a 50% reduction in ads and a ranking boost for the user's replies and the Tweets they interact with. Blue subscribers can also tweet up to 10,000 characters and post videos up to 2 hours long or 8GB in size. Text formatting, bookmark folders, customizing the Twitter app icon and navigation bar, access to the Spaces tab, and two-factor authentication are other benefits of going Blue on Twitter.
YouTube also has a premium feature and its primary benefit is ads-free viewing. A simple explanation is that since content creators and YouTube make money by playing ads, you have to pay for the revenue lost when you stop viewing ads.
Other benefits of going premium are ads-free access to YouTube Music Premium, YouTube Premium Originals services, and background playing of YouTube content. Premium users also access other features such as Co-watch with Google Meet.
It is worth noting that content creators earn slightly more when Premium subscribers watch their content than they make from other users.
Monetization Options
Making money on Twitter is only possible in two ways: Amplify Pre-Roll and Amplify sponsorships. Amplify Pre-Roll is where a user opts into an advertising program for premium videos shared on Twitter. For one to access the monetization functionality, they have to first be accepted into the program.
Amplify sponsorships require influencers to get into agreement with brands and market their products on specific brand profiles. The sponsors, as well as the brands, are vetted before being accepted into the program.
The monetization program on YouTube is not as jargon-riddled as that of Twitter. You can make money on YouTube in three different ways. The first one is through Google AdSense, a simple and straightforward method. The second is as an affiliate of multi-channel networks (MCN). In this case, YouTube pays the MCN, which then pays the affiliate.
The final method is through Merch payments. It is where content creators receive direct payments from retailers for marketing their products on YouTube videos.
Twitter vs. YouTube: 6 Must-Know Facts
Twitter is undergoing continuous changes, with the latest being limits on the number of tweets, direct messages, and follower limits.
YouTube Premium is only available in around 100 countries.
T-Series' YouTube channel has over 242 million subscribers, making it the most subscribed YouTube channel worldwide.
In May 2023, Elon Musk appointed former NBC Universal's head of global advertising, Linda Yaccarino, as the new Twitter CEO.
YouTube shorts has over 1.5 billion active monthly users, while Twitter has about 400 million active monthly users.
YouTube is banned in Iran, China, South Sudan, North Korea, and Turkmenistan, and the same countries, except South Sudan, have also banned Twitter.
Twitter vs. YouTube: Which One is Better?
YouTube and Twitter are not direct rivals and can coexist. They both offer streaming services, but some live streams, such as live sports matches, are only available on Twitter.
That said, if you need a platform where you can quickly share your thoughts in text and follow what is trending around the globe, then Twitter is your place. However, content on Twitter is less organized and might even appear jumbled to a new user.
YouTube, on the other hand, is primarily designed for those who want to access video content by following specific content creators or through a generic search. If you are a content creator seeking to monetize your videos, YouTube is the best option between the two. Besides, Twitter is undergoing a raft of changes at the moment, giving little certainty on what to expect next. This makes YouTube a preferable option for many content creators.
The image featured at the top of this post is ©Max kegfire/Shutterstock.com.