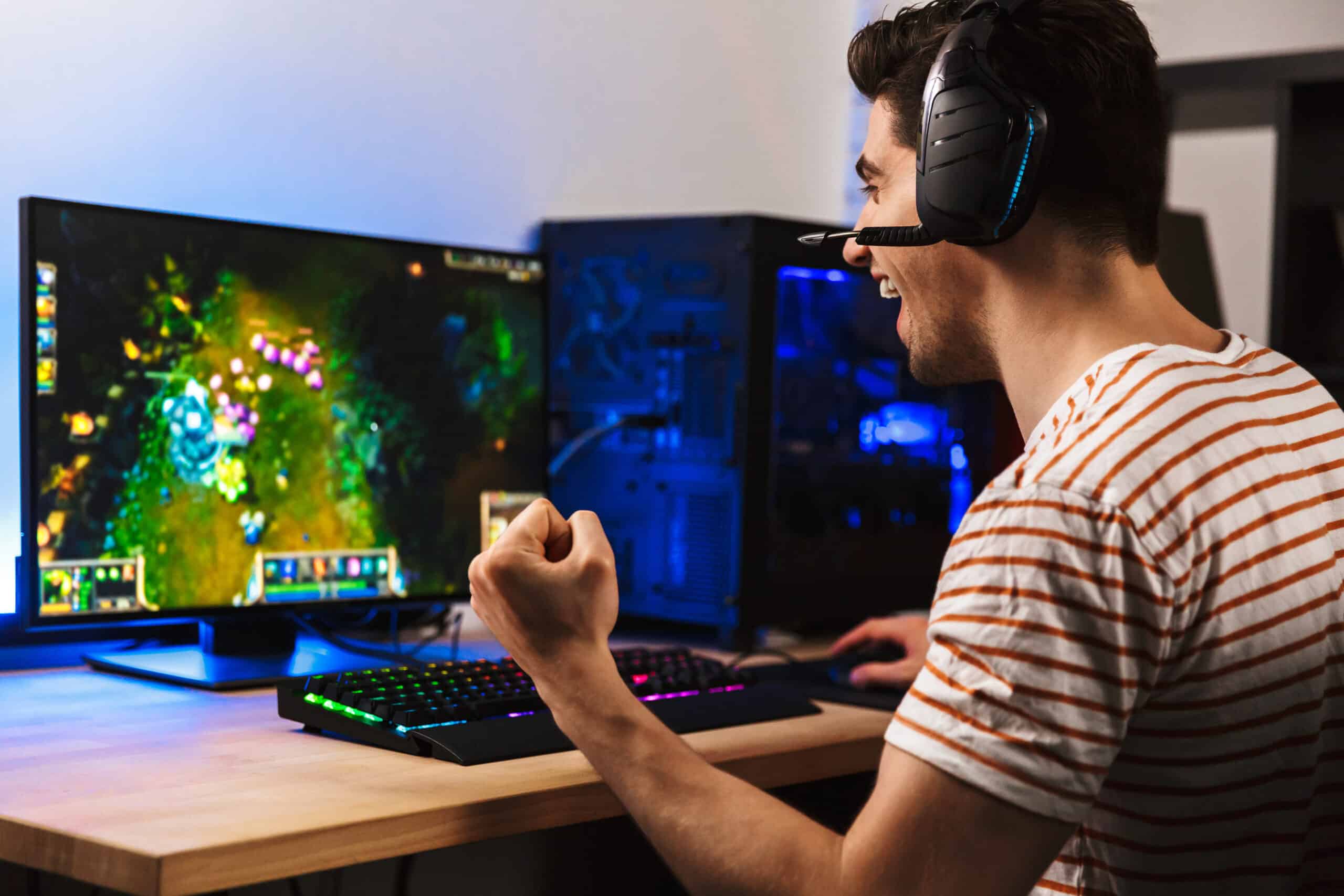 Every game lover wants to live the experience in its fullness. While an excellent graphics card will give you immersive video quality, the delivery is not perfect without the seamless audio output the Turtle Beach Elite 800 Wireless provides.
The Turtle Beach Elite 800 is built differently from your regular gaming headset. The powerful device is laced with incredible features like Superhuman hearing, DTS Headphone: X 7.1 Surround Sound, DTS Surround Sound modes, and EQ audio settings that further enrich your listening experience. This is the ideal 100% wireless, active noise-canceling gaming headset for Play station consoles and mobile gamers.
However, you have not yet seen the best of the Elite 800 Wireless headset. This article will review its variants, specifications, features, and price and justify if it's worth your investment.
Turtle Beach Elite 800 Wireless: Best Deal Today
Check out the best prices on the market today.
We earn a commission if you make a purchase, at no additional cost to you.
Turtle Beach Elite 800 Wireless: Overview
Release Date and Price
Turtle Beach Elite 800 release date was January 1, 2015, for $399.95. The headset is compatible with PS4, PS3, and Nintendo Switch. It is popularly known as Turtle Beach Elite 800 PS4 due to its seamless compatibility with PlayStation consoles.
Different Models
The Turtle Beach – Ear Force Elite 800X was designed specifically for Xbox One users. It is also called Turtle Beach Elite 800 Xbox Series X.
Turtle Beach Stealth 700 Gen 2 is another variation of this series that is compatible with most game consoles.
Features
The long battery life is one of the catchy features of Turtle Beach Elite 800. Users can enjoy playing through long missions with the built-in rechargeable battery, which offers 10 hours of reliable use.
With DTS Surround Sound Mode & EQ Audio Presets, the audio output can be personalized through the Ear Force Audio Hub App (Download Required) and ensure focus on in-game audio alone through active noise cancellation. Users will enjoy a massive 3D, 360° sound stage with precise spatial accuracy with DTS Headphone:X 7.1 Surround Sound.
Variable mic monitoring allows users to adjust their voices to avoid shouting. Also, users can audibly communicate with the dual hidden noise-canceling microphones for accurate in-game voice pickup. Then you can manage the game and chat audio with the independent volume control.
The 100% wireless option guarantees no discomfort from restricted mobility, as you can play games from anywhere without interference.
Specifications
Size
11.1″ Length
9.1″ Width
Weight
3 pounds
Speaker Frequency Response
20Hz – 20kHz
Transmitter Frequency Response
Dual Band 2.4/5 GHz
Speaker Size
50mm
Battery Life
10 hours
Audio output
Surround
Audio Connection
Digital Optical (Game) & USB (Chat)
Maximum Wireless Range
30 feet
Water Resistance
No
Internal battery type
Lithium Polymer
Built-in Microphone
Yes
Noise Cancellation
Yes
Charging time
2.7 hours
Headband/Earpad Material
Synthetic Leather with Foam Cushioning
Warranty
Three months
Turtle Beach Elite 800 Wireless: Review
Design and Build
The Turtle Beach Elite 800 RX is built to almost perfection with a futuristic feel. It has an all-black matte headband and ear cups built for stationary gaming, with a distinct blue highlight around it. It is covered with synthetic leather and foam cushion for its earbud. The transparent glass-like cover on the ear cups houses the controls while adding to the futuristic appeal.
Although the headband can feel cheap, being made of plastic, the pads help cover the cracking sound when stretched. The Elite 800 is heavy for a regular gaming headset but very comfortable. It can easily sway when you move too fast or if used for anything other than stationary gaming. The magnetic charging stand of the headset also improves its aesthetic with its pull power to hold the headset upright. You will love the sight of the headset in its charging stand.
Although the presence of buttons on the Turtle Beach Elite 800 can have an unintended impact because trust us, you will definitely make the mistake of pressing the wrong button. It will take time to adjust and know your way around it, but it's definitely worth the process.
Microphone
We can't say enough about the features of the Turtle Beach Elite 800. The Turtle Beach 800X has a dual hidden microphone with cutting-edge noise cancellation and mic monitoring capabilities. The mic monitoring allows users to adjust their voices and avoid shouting by listening to their voice prompts. The dual hidden microphone has active noise cancellation technology that only allows your voice to be communicated and blocks external noise.
Further, the Elite 800 has many controls that aid its usage, which is ultra-sensitive to pressure. Hence, some users find them annoying due to their sensitivity. However, once you can maneuver this, it is enjoyable to operate.
Sound Quality
The Turtle Beach 800 Elite's sound quality is superb, and you will enjoy it more on Play station consoles. To get the DTS:X capability while using them on a PC, you must have a decent sound card that supports Dolby Digital live. Although it doesn't provide the full 7.1 surround sound experience you may anticipate from several sound drivers, the surround sound technology it employs is real and can be heard at work.
The headset filters noise and pick relevant sounds for users, such as footsteps, teammates chatting, or enemies trash talk over the game sounds. The headset's surround sound allows users to have a 3D 360-degree sound stage with unparalleled spatial accuracy. The headset can be modified using the Ear Force Hub on Android and Tablets.
Bluetooth and connectivity
The Bluetooth versatility eases your switching between devices. The Elite 800 can connect to multiple devices simultaneously, and users don't have to disconnect from one device to use the other with the headset. Users can play games, stream music from phones, or watch movies from a PC simultaneously. If the battery dies, you can continue using the headset by inserting the 3.5mm cable. 
In addition, Bluetooth supports a 30 feet range, which makes it an ideal headset for enjoying your game from a distance.
Turtle Beach Elite 800: Pros and Cons
Here are some of the distinct pros and cons to look out for when buying this product:
Pros:
Beautiful and stylishly made
Comfortable padded ear cups
Active noise-canceling
Futuristic appeal and aesthetically pleasing
Great surround sound
Superhuman hearing
Perfect for stationary gaming
Excellent microphone quality
Portable
Cons:
Too many buttons
Lack of Xbox compatibility
Sub-par battery
Ultra-sensitive to pressure controls
Heavy and not for sporting activities
Turtle Beach Elite 800: Is It a Buy?
Buy it if…
You are an ardent lover of the Play Station console.
This headset will give you the live experience feel and a competitive edge over Play Station consoles.
You love to have a beautiful headset.
You prefer to have control over the audio output.
You like to be mobile.
The design of Turtle Beach Elite 800 is unparallel. The headset has swappable rocker plates and an elegant magnetic charging station, giving it a majestic stand. The headset is covered with synthetic leather and foam cushion for its earbud.
The android Ear Bud App gives you control over the audio preset, and you can set it to your preference.
Turtle Beach Elite 800 will give you enough freedom to play your game from almost 30 feet away. No restrictions whatsoever with the Turtle Beach Elite 800 since it is 100% wireless to charge and use.
Don't buy it if…
You have an Xbox console.
You prefer to have a day-long battery life.
You are an iOS user.
The Turtle Beach Elite 800 Xbox compatibility is non-existent, except a separate adapter is procured. This prompted the release of Turtle Beach Elite 800x which is compatible with Xbox.
The Turtle Beach Elite 800 has a battery life of 10 hours. The headset is definitely not for you if you want your gaming sole throughout the day. You have to charge the Elite 800 twice before you squeeze 20 hours of battery life out of it daily.
The Turtle Beach Elite 800 allows users to modify and update the device through the Ear Bud App. The downside is that the mobile application is only available to Android users alone.
We earn a commission if you make a purchase, at no additional cost to you.