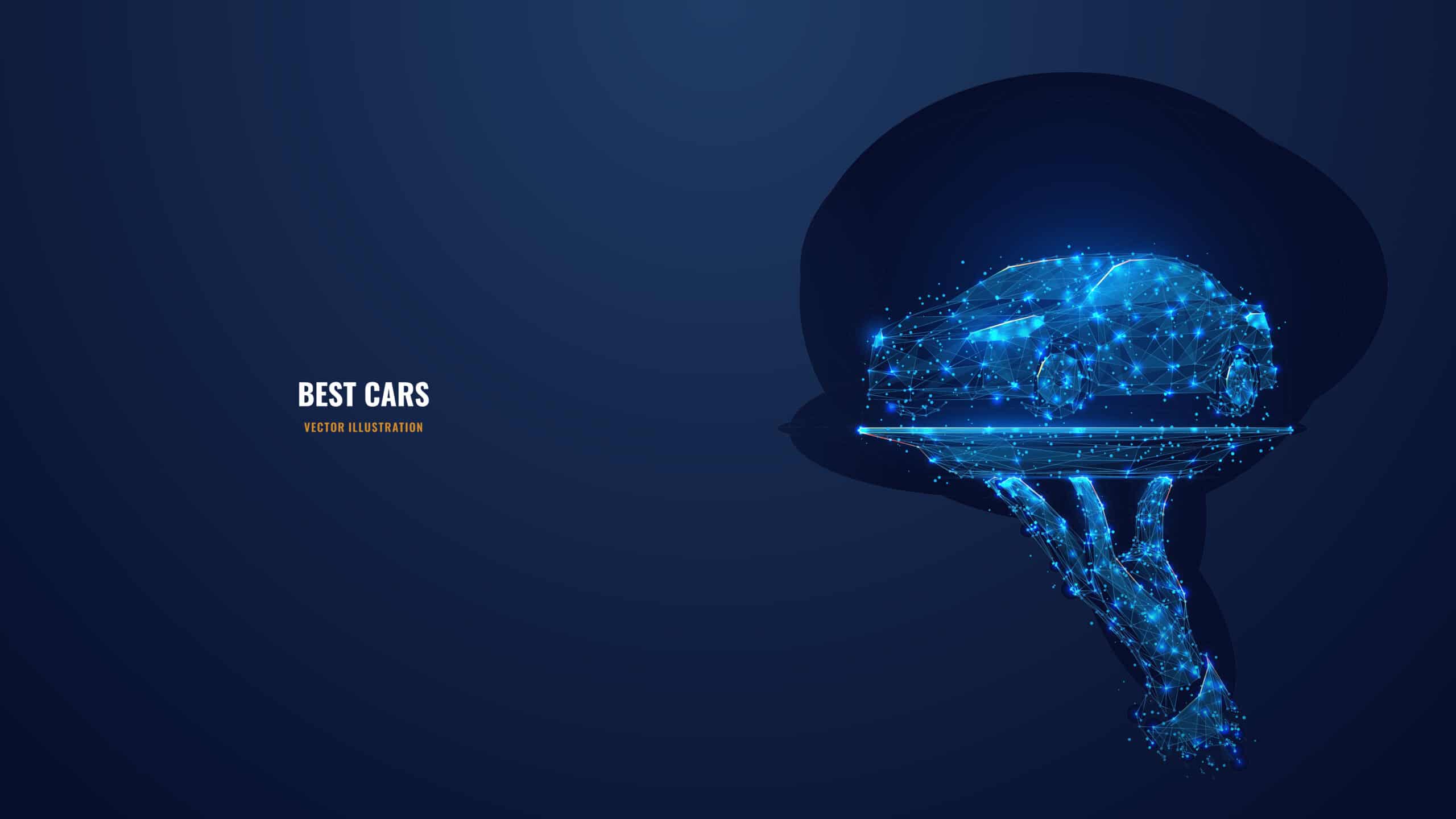 If you're looking to buy a new car in the next few months, then we have two contenders for you: Toyota bZ3 vs Tesla Model 3. Both vehicles are premium electric cars with some similarities. However, they also come with different specs and features that make them unique.
It's no secret that the world of electric cars is growing at a rapid pace. The latest models on the market are more powerful than ever, coming with increased battery life, safety features, and interior comfort. In fact, one of the titans of the field, Tesla, has had to fend off many opponents as the best electric car producer. It's time to find out in this Toyota bZ3 Vs Tesla Model 3 article which car is best.
Toyota bZ3 vs Tesla Model 3: Side by Side Comparison
Toyota bZ3
Tesla Model 3
Manufacturer
Toyota
Tesla
Size
It has a length of 186 inches, a width of 72 inches, and a wheelbase of 113 inches
It has a length of 185 inches, a width of 73 inches, and a wheelbase of 113 inches
Weight
4,883 pounds
Base Model (3,552 lbLong), Range Model (3,686 lb),
Performance (4,072 lb)
Range
250 miles
Base Model (272 miles),
Long Range Model (315 miles),
Performance (358 miles)
Battery Output
71.0 kWh 
Base Model (50.0 kWh Long) Range Model (75.0 kWh), Performance (82.0 kWh) 
Charge Time
50 to 60 minutes with a 50v Charger
30 to 40 Minutes with a 50v Charger
Top Speed
99 mph
Base Model (140 mphLong) Range Model (162 mph)
Performance (145 mph)
Price
$25,990 ($35,985 for the upgraded interior package)
Base Model ($48,440), Range Model ($59,440),
Performance ($64,440)
Toyota bZ3 vs Tesla Model 3: What's the Difference?
Before we get into the details of the Toyota bZ3 vs Tesla Model 3, let's take a look at each car individually. The Toyota bZ3 is an electric car manufactured by the Toyota Motor Corporation in Japan, while the Tesla Model 3 is an electric car produced by Tesla Inc., based in California.
The Tesla Model 3 is, in fact, the latest vehicle made by Tesla. It received over 500,000 pre-orders before it was even released, and is priced between $48,440 and $78,000. The base model starts at $48,440 and comes with 272 miles per charge (EPA-rated), but other models have different variants. These include longer ranges and dual motors for faster performance (going all the way up to 358 miles).
The Toyota bZ3 is also growing popular among drivers because it promises great fuel economy and reliability at an affordable price point. It also has many great features that Tesla doesn't. Its MSRP starts at around $25K for the entry-level trim. Additionally, it includes standard amenities such as cruise control, power windows, locks, mirrors, and a touchscreen navigation system.
Prices
The Toyota bZ3 is the more affordable of the two. You can get a new model for as low as $25,990, but if you want the upgraded interior package, it'll cost you $35,985. The Tesla Model 3 starts at $48,440 and climbs up to $71,00 with all options included and a longer range. However, its price is expected to drop as future models become available and more competition enters the market.
Specs & Features
While both cars offer several similar features, such as semi-autonomous driving and wireless phone charging capabilities, they do have some key differences in terms of performance specs and in-cabin technology.
The Tesla Model 3 and Toyota bZ3 both feature a long list of standard features, including:
Touchscreen display that controls audio, climate, and other functions
Voice command capabilities
A backup camera
A wide variety of safety features like auto braking, lane departure assist, lane departure warning, and much more.
Tesla Model 3: Extras
In addition to its standard features, the Tesla Model 3 has several optional extras that can be purchased separately or added during the final stages of production. These include:
Premium Upgrades Package, which includes heated seats and steering wheel ($5,000 USD)
Ultra White Seats ($1,500 USD)
Subzero Weather Package ($1,000 USD)
We could not find much about the specs for the premium-level Toyota as the company has not released a fully comprehensive list.
Battery Capacity
Toyota bZ3 has a 71.0 kWh battery that provides you with a range of 250 miles, whereas the Tesla Model 3 has a 50 kWh battery providing you with up to 272 miles and 358 miles in the performance package. The best part about both these cars is that supercharging is a base standard. The quick charging options enable you to charge your vehicle in less than half an hour and drive it for more than 200 miles. The Tesla is slightly faster but not by much.
The car can be charged through a standard 240-volt outlet or any supercharger network. Charging for the Toyota takes about the same time as a Tesla. Interestingly, the Toyota has a battery located under the passenger cabin floor, allowing for seating to be pushed further back towards the rear axle of the vehicle. This configuration places passengers further away from one another than in other EVs, like the Tesla Model 3 and Nissan Leaf (and even closer together than most non-electric vehicles).
Charging Time
You can fully charge the Toyota bZ3 in about an hour, while it takes only 45 to 50 minutes to fully charge your Tesla Model 3 when using a 50v charger. Both vehicles come with fast charging options that can give you 80% of battery life in 20 to 30 mins. 
Toyota bZ3 vs Tesla Model 3: Pros and Cons
| Pros of Toyota bZ3 | Cons of Toyota bZ3 | Pros of Tesla Model 3 | Cons of Tesla Model 3 |
| --- | --- | --- | --- |
| Lower price point | Less range (250 miles vs 272 for the Tesla) | More features (bigger battery and more range) | More expensive |
| More cargo room | May not be able to handle long trips | Great acceleration | Difficulty finding replacement parts when needed |
| | | Packed with tech (built-in cameras, "Summon" feature that lets you control your car from anywhere in the world using an app on your phone) | Requires routine service visits about every 12k miles |
| | | Sleek, smooth design | |
Toyota bZ3 vs Tesla Model 3: 3 Must-Know Facts
The Tesla Model 3 was ranked as the world's best-selling plug-in car for its first two years on the market
The Toyota bZ3 battery location makes it more spacious than most EVs
The Tesla Model 3 has a slightly larger cargo area than its competitor due to its hatchback design
Toyota bZ3 vs Tesla Model 3: Which One is Better?
The Tesla Model 3 beats the Toyota bZ3 in almost every category. It's faster, more stylish, more efficient, and has more features. The only way that Toyota bZ3 beats Tesla is in terms of price. The Tesla Model 3 is also considered one of the best cars on the market today. A crown that they will likely not lose any time soon.
In the end, the choice depends on your individual needs and preferences. If you want a luxury electric car with all the bells and whistles, then the Tesla Model 3 might be right for you. But if cost is an issue, or if you want a smaller vehicle that gets decent gas mileage but still has electric powertrain capabilities, then consider looking into Toyota's bZ3 instead.