Car manufacturing companies have taken a big step since the first vehicle was manufactured. We have moved from steam engine cars to petroleum cars, and now companies are manufacturing electric vehicles. However, it doesn't stop there.
In the current society, AI technology and robotics have been predominant. This, in turn, has led to the emergence of autonomous vehicles. Autonomous or self-driving cars can move with little to no human input. Since this is the next big thing in the EV manufacturing industry, companies are working hard to release the most advanced autonomous electric car out there.
So, if you aren't familiar with such companies, we have prepared a list of the top ten autonomous EV car companies and discussed what they do. The companies are ranked based on their estimated annual revenues.
#10: Luminar Technologies – $31.94 million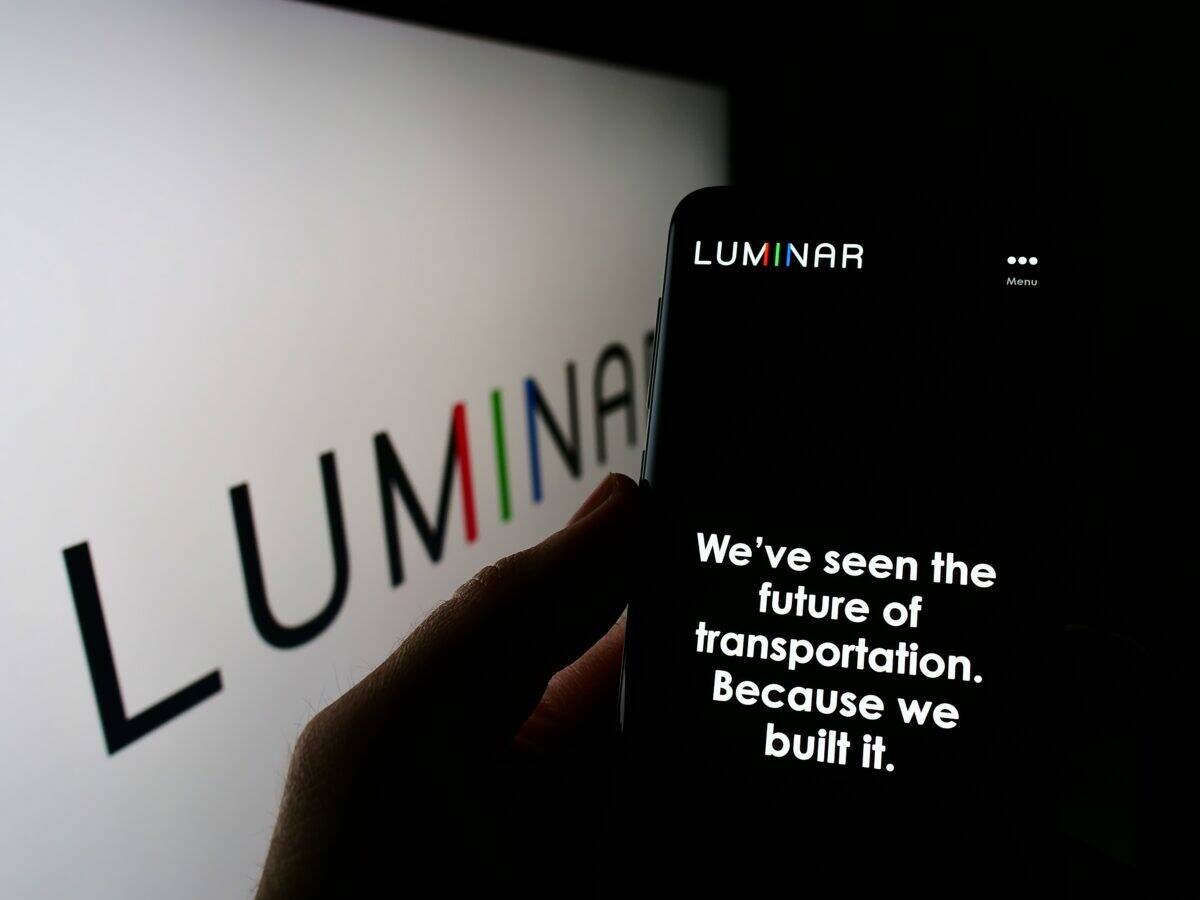 We kick off this list of the top ten autonomous EV car companies with Luminar Technologies. The company has an estimated annual revenue of $31.94 million. Most people may not know this company, but it has been a key player in the autonomous automotive technology industry.
Luminar Technologies was founded in 2012 and is headquartered in Orlando, United States. The company specializes in lidar and machine perception technologies, integral to autonomous vehicle technology.
As such, Luminar Technologies doesn't manufacture autonomous cars, but they sell their technology to car manufacturing companies. What's more, the company has partnered with Volvo, an electric vehicle manufacturing company. For instance, the Volvo electric SUV uses Luminar's lidar system, which is key in autonomous cars.
Other products Luminar Technologies make that are crucial to autonomous vehicles include:
Prototypes. The company makes prototype sensors that are installed in most autonomous electric cars.
Iris. This system is installed in autonomous vehicles because it provides a 3-D visual of the car's surroundings. The Iris aids in various autonomous functions, such as steering and braking, depending on the car's surrounding activities.
Hydra. This sensor manufactured by Luminar Technologies is vital when driving on a highway. The Hydra detects cars and other objects 250 meters away from the autonomous vehicle.
Sentinel. The Sentinel provides various safety features in autonomous electric cars, such as emergency braking.
Due to their partnership with Volvo and other companies, Luminar Technologies will have higher revenue in the future.
#9: Argo AI – $874 million
In 2016, Bryan Salesky and Peter Rander came together to launch Argo AI. However, in 2017, Ford bought a 42% stake in the company, and In 2020, Volkswagen purchased a 42% stake in the company. In 2022, Ford announced that Argo AI's technology would be used by both Ford and Volkswagen in their self-driving cars.
This company specializes in autonomous vehicle technology and mainly manufactures various autonomous driving systems. Some of them include:
The Argo Autonomy Platform. This software controls the car's self-driving operations. It has multiple features like HD maps. The Volkswagen ID. Buzz AD is an example of an autonomous electric van with this software.
Argo lidar. The Argo lidar is a sensor installed in electric vehicles that can sense objects more than 400 meters away from the car.
Like Luminar Technologies, Argo AI also manufactures autonomous vehicle technology and sells it to other car manufacturers. Argo AI has an estimated annual revenue of $874 million.
#8: Waymo – $1.4 billion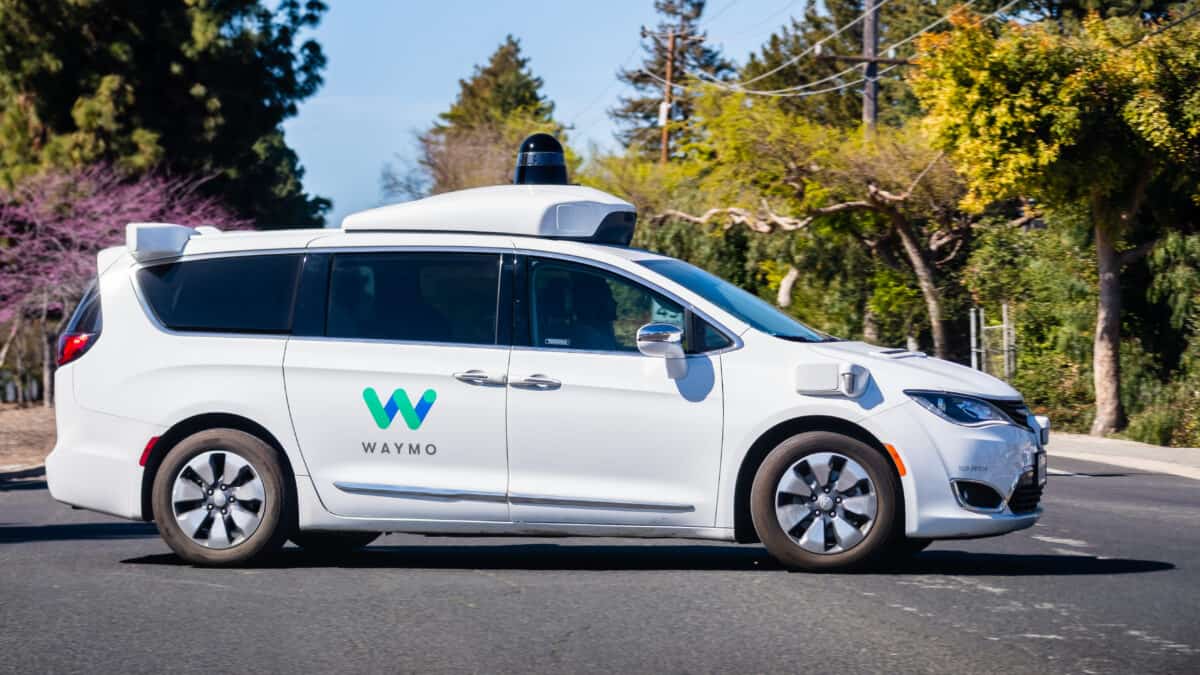 Next on our list of autonomous EV car companies is Waymo, which was founded in 2009 by Sebastian Thrun and Anthony Levandowski. The company is located in California and is a subsidiary of Alphabet Inc. Waymo provides self-driving taxi services in Phoenix, and it's one of the companies that offer commercial self-driving services without a backup driver.
Their services include:
Waymo One. This is an autonomous electric car that operates as a taxi. The car has an advanced autonomous system and doesn't require a backup driver. You only have to add your destination, and the vehicle will stop at all the recorded stops.
Waymo Via. This is an autonomous electric truck used to deliver goods. The company has also designed an autonomous van for the same purpose.
Besides autonomous electric vehicles, Waymo also develops autonomous driving systems for other car manufacturing companies. Ultimately, Waymo has an annual revenue of $1.4 billion.   
#7: Cruise Automation – $1.68 billion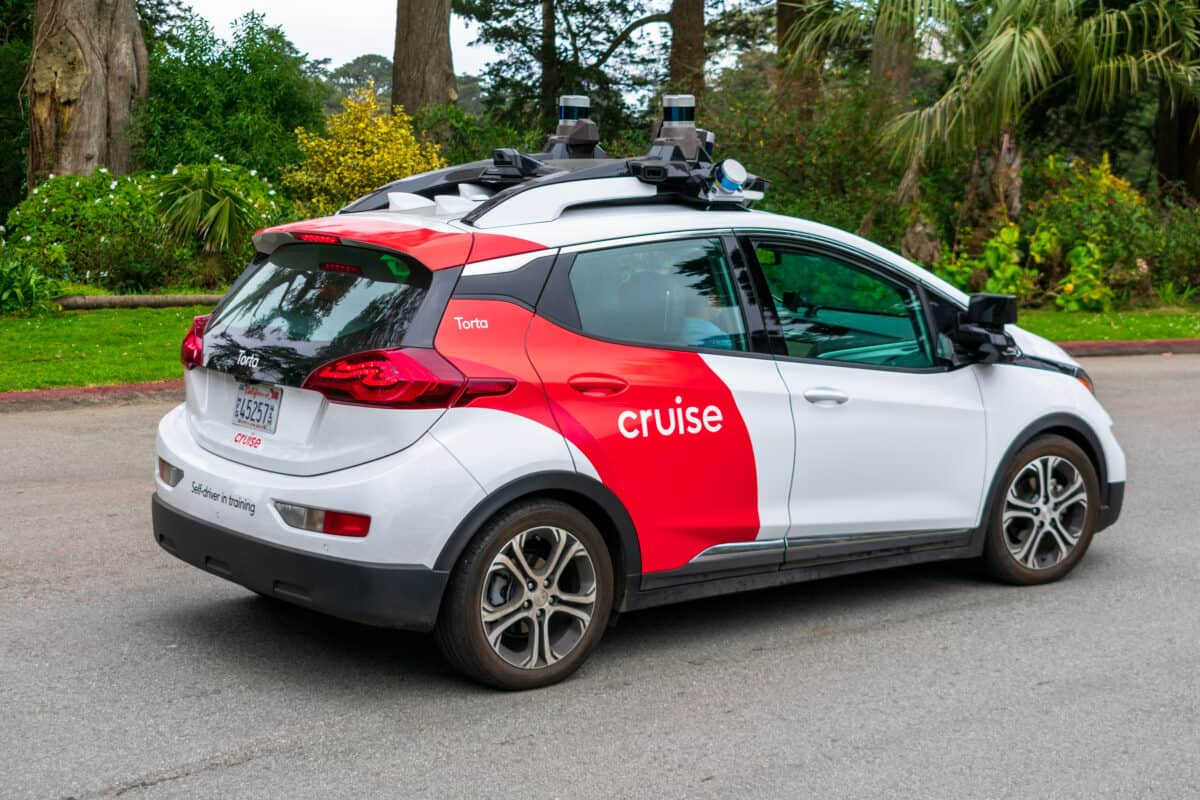 Cruise Automation is a subsidiary of General Motors. The company was founded in 2013 and is headquartered in San Francisco. It operated autonomously until General Motors acquired it in 2016.
Cruise Automation specializes in autonomous cars, and it released its first self-driving vehicle for testing in 2015. Its main autonomous vehicle is the Cruise AV. This Chevy Bolt-based vehicle has multiple camera sensors, radars, and a lidar.
The car also has an advanced artificial intelligence system and other control algorithms, making it a good self-driving vehicle. Cruise uses this autonomous electric car as a self-driving taxi.
Besides manufacturing self-driving electric cars, the car sells its autonomous driving software to companies. For example, the company developed the cruise RP-1, an autonomous driving package with an onboard computer linked to the steering, brakes, and throttle.
Ultimately, Cruise Automation is a renowned company that makes $1.6 billion annually.
#6: Nio – $5.671 billion
Nio is a Chinese company in Beijing. The company was founded in 2014 and has approximately 5 location centers. It manufactures electric cars in China and is famous for developing battery-swapping stations as an alternative to charging. Some of Nio's electric cars include the EF9, ES3, EC5, and EC7.
Due to the rise of self-driving vehicle technology, Nio also manufactures autonomous electric cars. For instance, in 2022, the company launched the ET7 electric sedan, the ET5 mid-sized sedan, and the ES7 mid-large SUV, which are autonomous cars that use the NIO Adam Supercomputer.
Nio's other products include:
NOMI AI. This software alters the car's settings to meet the owner's preferences. For instance, the NOMI AI adjusts the driver's sitting and steering positions when they approach the car.
NIO Pilot. This level 2 semi-autonomous system is installed in Nio's autonomous vehicles.  
Since Nio is a major electric car manufacturer in China, it's no surprise that the company earned $5.671 billion in 2021.
#5: Baidu – $17.18 billion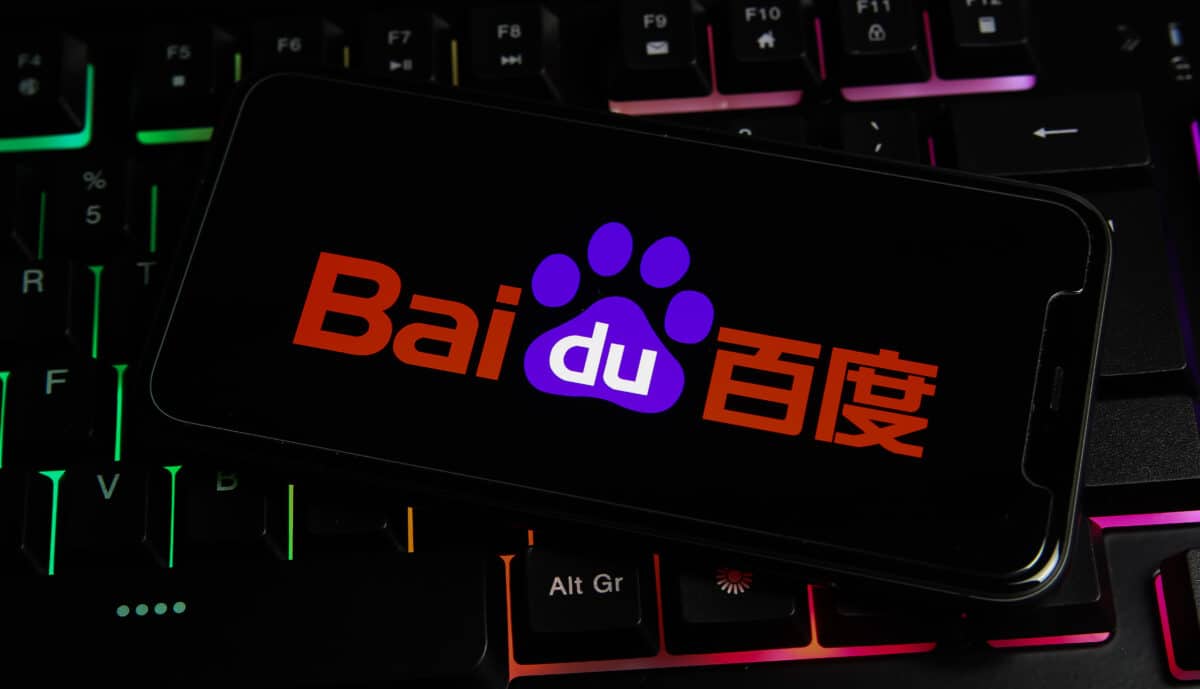 Baidu was founded in 2000 by Robin Li and Eric Xu. This multinational company is located in Beijing, China, and its one of the biggest AI companies in the world. Baidu is one of the companies in China aiming to develop driverless taxis. Their primary goal is to have self-driving taxis in China, which is similar to Waymo's concept.
Besides manufacturing autonomous vehicle technology, Baidu offers other services, such as:
Baidu maps. This mapping service is similar to Google Maps but only covers China.
Baidu news. This platform provides all the local Chinese news.
Baidu MP3 Search. This is an algorithm that helps in searching for Chinese music.
Baidu also deals with cloud computing, contributing to its $17.18 billion annual revenue.
#4: Tesla – $53.8 billion
It's no surprise that Tesla is on this list. Besides being the leading EV manufacturer, Tesla is also actively involved in the research and development of autonomous EVs. 
Tesla is an American company founded in 2003; Elon Musk is the CEO. The company mainly manufactures electric cars and trucks. However, it also develops autonomous vehicle technology.
For instance, the Tesla Autopilot system is a level 2 vehicle automation system with multiple features, such as cruise control, self-parking, lane centering, and highway navigation. Tesla also manufactures radars and ultrasonic sensors, which they sell to other companies.
Some of their autonomous electric cars include the Tesla Model S and Model Y. Tesla also manufactures solar panels, solar roofs, and power packs, contributing to its $53.8 billion annual revenue.
#3: Nissan – $54 billion
Nissan is one of the largest car manufacturers in the world. The company was founded in 1933 and is located in Yokohama, Japan. Nissan mainly specializes in petroleum vehicles, such as the Nissan Rogue and Nissan Note, but it also manufactures electric cars.
For instance, in 2010, they introduced the Nissan Leaf, an all-electric car currently in its second generation. Nissan is also competing to manufacture the most advanced autonomous electric vehicle. In 2019, the company premiered the Nissan IMS Sport Sedan, an autonomous car that the company will release in the future.
Ultimately, Nissan sells its cars globally, and in 2021, the company made $54 billion in revenue.
#2: BMW – $111.68 billion
BMW is a famous company that's known for manufacturing luxurious cars. Karl Rapp, Franz Josef Popp, and Camillo Castiglioni founded the company in 1916. BMW mainly manufactures petroleum vehicles and motorcycles.
However, they also manufacture electric cars. For instance, some of their electric cars include the BMW i4 eDrive40 Sport and the BMW iX xDrive50. BMW also manufactures autonomous electric cars.
For example, the BMW iX is a level 2 autonomous electric car with an advanced driver assistance system, which controls the steering and acceleration. Ultimately, BMW aims to manufacture a level 3 autonomous electric car by 2025. With an annual revenue of $111.84 billion, BMW is one of the world's largest car and motorcycle manufacturers.
#1: Ford – $136.3 billion   
Ford is a renowned car manufacturing company. Henry Ford started the company in 1903; it is located in Michigan, United States. The company mainly manufactures luxury vehicles, SUVs, trucks, and automotive parts. However, Ford also manufactures electric cars due to the increased demand for electric vehicles. Some of their electric cars include Mustang Mach-E and the 2023 E-Transit.
Ford is also in the race to have the best autonomous electric car. Currently, the company mainly acquires autonomous vehicle technology from other companies, but it aims to design its own level 3 autonomous technology in the future.
Ford also offers other services, such as vehicle service and car leasing. The company has an estimated annual revenue of $136.3 billion.
The Top 10 Autonomous EV Car Companies: Summary
| Rank | Company |
| --- | --- |
| 1 | Ford – $136.3 billion |
| 2 | BMW – $111.68 billion |
| 3 | Nissan – $54 billion |
| 4 | Tesla – $53.8 billion |
| 5 | Baidu – $17.18 billion |
| 6 | Nio – $5.671 billion |
| 7 | Cruise – $1.68 billion |
| 8 | Waymo – $1.4 billion |
| 9 | Argo AI – $874 million |
| 10 | Luminar Technologies – $31.94 million   |
Up Next