New Orleans has several internet service providers with plans for different users. Whether you need the connect with friends on Facebook, send an email, play video games, or stream movies, there is a provider for that. We'll look at the six best providers in this Jazz city. But first, let's look at the type of internet connections you will find there.
Internet Technology Options in New Orleans
Five major internet technologies exist in New Orleans: DSL, cable, fiber, satellite, and fixed wireless access (FWA). If you only need basic internet access, you might care less about this. However, if you will be streaming videos or need the internet for a large family or business usage, understanding the available technologies and their capability will help you choose better.
The Digital Subscriber Line (DSL) delivers internet service to homes and businesses through an existing phone cable, and it is available in 63% of New Orleans. This type uses the same coaxial cable as TV service providers. It is faster than DSL, and due to the widespread use of cable TV, it has greater coverage and availability.
Next is fiber internet technology, one of the faster internet options in New Orleans. It uses thin strands made of silica glass and plastic to deliver the internet at the speed of light. The most widely available and slowest technology, satellite, does not use any cabling system but relies on a satellite dish to deliver internet into your home.
Even though it's a new entrant in the industry, Fixed Wireless Access (FWA) is quickly replacing the cable, DSL, and satellite technologies, especially in remote and rural areas. This wireless broadband service enables high-speed data transmission to homes and businesses using 4G LTE and 5G networks at speeds ranging between 100 to 400 Mbps for downloads and 10 to 50 Mbps for uploads.
Below are our top picks for the best six ISPs in New Orleans.
Note: Prices mentioned here are bound to change over time. Ensure you check with the ISP for the latest plans and promotions.
1. AT&T Internet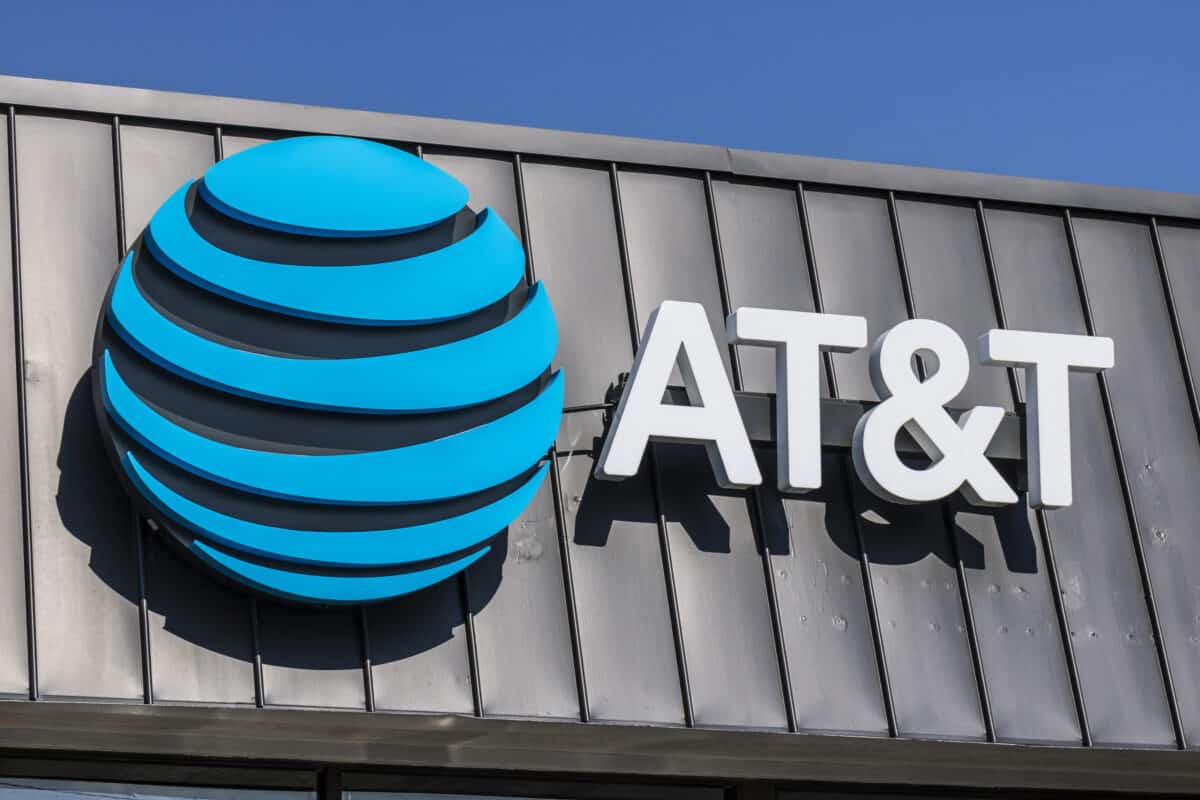 AT&T tops the list of ISPs in New Orleans, providing DSL and fiber internet options. It is among the few providers that reach the 5Gbps mark for downloads. AT&T DSL internet is available to those who need stand-alone internet packages, but you can get TV and internet bundles if you opt for fiber technology.
Pros
Very high internet speeds
Several plan options for every budget
Many ongoing promotions
Access to AT&T Wi-Fi across the US
Cons
Non-fiber plans have data caps
High installation fees
Availability
AT&T DSL internet uses telephone lines, hence is available to almost every household in New Orleans. However, the fiber optics option is a better alternative for businesses due to its faster speeds.
Price and Plans
You get what you pay for, with the lowest plan costing $55 per month on both DSL and Fiber internet options. With DSL, you get a maximum of 75Mbps. This goes up to 300Mbps on AT&T Fiber. The true value for AT&T internet is in the higher plans, with which you can get up to 5,000Mbs.
Depending on the plans you buy, you will get free access to AT&T Wi-Fi hot spots across the US. It is an excellent option if you often travel across Louisiana and the continental US. You won't need to buy an internet bundle each time you travel out of New Orleans.
Data Caps
The standard plan has a monthly data cap of 1 terabyte and an additional $10 for every 50GB. However, you can pay an extra fee and get unlimited monthly data. The additional fees vary from time to time as AT&T adjusts its promotions.
Installation
AT&T includes a Wi-Fi Gateway; hence, you do not have to spend on buying or renting a router or a router-modem combo unit. You can choose to DIY the installation and only pay for the activation fees of $35, or you can go for professional installation, which costs about $99. The installation cost also varies depending on the bundle plan that you buy.
Contract
AT&T insists on a 12-month contract for new customers, which comes with a termination fee of up to $180 in case of a breach of contract. It makes it unsuitable for those with short-term internet needs. However, if you plan to stay in New Orleans for more than a year, you will enjoy contract-free subscriptions after the first year.
2. COX Internet
COX offers cable internet and is the second-best ISPs for New Orleans residents. Its maximum speed is 1Gbps, which is, as expected, lower than AT&T fiber internet. It is still faster than DSL and satellite options.
Pros
30-day money-back warranty
Several plans
Access to a large network of wi-fi hotspots
Offers security to home networks
Cons
Higher premium on non-contract options
Data caps
Availability
COX provides broadband services to almost every household in New Orleans and enjoys 100% coverage. However, its speed suffers during peak times in highly populated areas, which makes it a viable option for those who live in rural or sparsely populated parts of the city.
COX subscribers also get access to over half a million hot spots in Louisiana and over 3 million Wi-Fi access points across the US.
Price and Plans
It is cheaper than AT&T, with the lowest plan starting at $29.9/month and offering speeds of up to 25Mbps. It has one of the cheapest internet plans in the market. Therefore, it is a better choice if you are on a budget.
For more speed, opt for more expensive plans with which you can get up to 1000mbps of download speeds and up to 30Mbps on uploads. It is noteworthy that its maximum upload speed is considerably faster than that of AT&T DSL internet. Therefore, the COX internet is a suitable choice for businesses that depend on the sharing of large files.
Data Caps
Like AT&T, Cox has a data cap on its standard plans but is slightly higher at 1.2TB. Also, like AT&T, it charges $10 for every additional 50GB. However, you can purchase an unlimited data bundle for an extra $30.
Installation
You can self-install it and pay an activation fee of $20 or $100 to have Cox professionals install it.
Contract
Cox has a one-year contract on its plans, but you can avoid this by paying an additional $10 monthly. Expect the cost of the plans to increase at the end of every contractual year, depending on where you live and the plan you purchase.
3. HughesNet Internet
Pros
It is the cheapest residential internet provider
Flexible data caps
Fewer hidden costs and fees
Top-notch customer service
Cons
Only one download speed
Has a mandatory 2-year contract
Technology
HughesNet offers satellite internet, which is reliable even though it has lower speeds, low data limits, and high latency. As a result, it is not the type you would wish to use if streaming videos and real-time online gaming are the main reasons you need an internet connection.
Availability
As satellite internet, it is universally available in all parts of New Orleans. It is very suitable for remote and rural areas where other internet options, such as fiber optics, would be too expensive to deploy. HughesNet also has one of the best customer support teams in the industry.
Price and Plans
HughesNet's lowest plan of $64.99 per month is among the highest in New Orleans. However, this lower price still gets 25Mbps. Unfortunately, you cannot pay more to get higher speeds. The difference in the plans is how much data you can get, with the lowest being 15GB per month. If you plan to use more data, then consider higher data plans.
In addition to these plans, HughesNet has several promotions, such as rebates on online orders.
Data Caps
There are no hard data caps on HughesNet internet. Each package has its data cap, so you buy what you need. You can purchase an additional package at the end of your limit or wait until the month rolls over.
Installation
Installation can be costly, so most new customers wait for promotions that waive installation fees.
Contract
HughesNet will lock you into a 2-year contract, which is subject to a high early termination fee, ETF. You need to decide whether you will need the internet for that long.
4. EarthLink Internet
EarthLink offers both DSL and Fiber internet types. This internet provider offers higher speeds rivaled only by AT&T. With their costly plans, you can get up to 5,000Mbps download speeds.
Pros
Unlimited data
Free network security protection
A lower lease on modem and router
High speeds
Cons
High termination fees
Possibly high hidden costs
Modem-specific equipment
Availability
EarthLink is not available in all parts of New Orleans, especially its higher speed plans, as they are only available in areas with developed fiber optic infrastructure.
Price and Plans
EarthLink internet plans start at $49.95 per month and offer unlimited data at a capped speed. With DSL internet, the speeds can go up to 75Mbps, but the speed increases to an average of 1Gbps for fiber internet plans.
Data Caps
EarthLink offers unlimited downloads, making it one of the best ISPs for gamers and binge video streamers.
Installation
The professional installation cost is cheaper than the other providers at $69.95. Self-installation is available only for those who purchase the DSL internet type. All you need is the self-installation kit, which costs $19.95, and EarthLink's specific modem, which costs an additional $6.95/month. You must also read the fine print for additional handling and shipping costs.
Contract
EarthLink joins its rivals in insisting on a 12-month contract, which, depending on the plan, can contain an ETF of up to $200.
5. T-Mobile 5G Home Internet
Pros
Offers a 15-day trial
No contracts
Good customer service
5G network
Cons
Pricey non-refund equipment fees
Technology
It is the only ISP on this list that offers fixed wireless internet. It promises between 33-182 Mbps internet speeds. For the most part, T-Mobile promises to use 5G networks. However, in areas where such infrastructure is unavailable, it uses 4G LTE mobile networks, leading to lower speeds.
Availability
The T-Mobile 5G home internet is available in most places in New Orleans and is more effective in less-built areas of the city. It requires a direct line of sight between the base stations and the fixed systems at homes or businesses. You can ask the vendor near you to find out if it is available in your region.
Price and Plans
T-Mobile offers no plans for its home internet service. For $50, you get unlimited data at speeds between 33Mbps and 182Mbps. T-Mobile also offers several perks to its customers, such as a free 5G Wi-Fi gateway, free access to Paramount+ for a year and a $50 prepaid electronic Mastercard.
Data Caps
T-Mobile offers no data caps on its fixed wireless internet at the time of writing.
Installation
The set up and installation of T-Mobile Home internet is simple and easy. However, you will need to pay a hefty $390 for the non-return equipment fee.
Contract
Besides the equipment fee, T-Mobile has no contracts, which is a way of incentivizing new subscribers or those who do not want to be tied down to 12-month deals.
6. Viasat Internet
Pros
Fastest satellite internet
Free zone hours
Soft data limits
Several plans and speeds
Cons
Plans are limited to geographic areas.
Technology
It is the fastest satellite internet provider in the US, with speeds going up to 100Mbps, rivaling DSL internet.
Availability
Since it is satellite-based, it is universally available though people in remote and rural areas are the ones who are bound to go for it.
Price and Plans
Having fast satellite speed comes at a price, which is evident in Viasat's plans. The basic plan is the $49.99/month bundle that promises a maximum speed of 25Mbps and a maximum data of 40GB. Higher plans increase both the speed and the data cap, though 50Mbps is the maximum Viasat offers. Unfortunately, high-speed plans are not available in every part of New Orleans.
Data Caps
The data caps on Viasat internet are flexible as they depend on the plan you purchase. For the cheapest bundle, you max out at 40GB per month, and it increases to 150GB for the premium plans. Viasat, however, offers free zone hours when you can download unlimited data without affecting your data cap. Usually, the hours fall between 12 a.m and 6 a.m.
Contract
Viasat offers 12-month contracts with a $15/month charge on early termination of a contract.
Which Internet Service Provider Should You Choose?
The choice depends on what factors you consider important. The best choice would be one that offers a good balance between speed, cost, and availability, making cable internet providers such as Cox an ideal option. Where speed is a priority, then AT&T and EarthLink are the choices to go for. However, if you live in rural or remote parts of New Orleans, then Viasat or HughesNet are worth checking out. T-Mobile home internet is a good alternative if you do not want to worry about data limits and contracts, but you are willing to pay the high equipment fees.
The image featured at the top of this post is ©metamorworks/Shutterstock.com.