Key Points
When choosing the best antivirus program, there are many factors to consider, including on-demand scanning, on-access scanning, boot-time scanning, and price.
Avast was voted the best overall antivirus program.
MS Defender was voted the best free antivirus program.
Since the internet's rise, hackers have continued to wreak havoc with malware and computer viruses. With so many computer viruses in the wild, it is clear that having a secure computer is more crucial than ever. Anytime you transact online, shop, or use social media, you're exposed to viruses, cyber threats, and ransomware attacks. Good antivirus software is one of your best defenses. But with so many programs out there, how do you know which one is the best for you?
In today's article, we explore the five best antivirus programs, including their features and benefits. We'll go over what makes one antivirus program better than the other, how antivirus detects threats, and how each one compares in terms of pricing. Ultimately, you will have all the information you need to pick the right antivirus so you can protect your desktop or laptop in 2023.
The Top 5 Antivirus Programs: Comparison
| | Avast | Bitdefender | Comodo | F-Secure | MS Defender |
| --- | --- | --- | --- | --- | --- |
| On-demand scanning | yes | yes | yes | yes | yes |
| On-access scanning | yes | yes | yes | yes | yes |
| Boot-time scanning | yes | yes | yes | yes | no |
| Built-in firewall | yes | no | yes | no | Windows firewall |
| Heuristics analysis | yes | yes | yes | yes | no |
| Email security | yes | yes | yes | yes | no |
| Intrusion Detection | no | yes | yes | no | Windows 10 only |
| Price | Free and paid | $29+ per year | $29+ per year | $67+ per year | Free |
Avast Antivirus
The winner of the battle for best overall antivirus software is Avast. With both free and paid versions available, Avast has a solution for every budget. If you are trying to save money but keep your computer protected, Avast will be the ideal antivirus for you.
You have all the essentials with standard features like on-access and boot-time scanning. With on-demand scanning, you can run scans whenever you want or automatically. Although Avast doesn't offer intrusion detection, you still get heuristics analysis and basic email security features, which provides enough security for the average user.
As of 2017, Avast is the most popular antivirus software in the world, with a bigger market share than any other vendor. Besides the low price, its popularity is also a result of wide operating system compatibility. You can install it on Windows 7, Mac OS 10.9, Ubuntu, or Linux. You can even protect your iPhone or Android with Avast mobile antivirus.
Avast was tested in 2018 by AV-TEST, an independent organization specializing in analyzing and reviewing antivirus programs. Avast passed with flying colors, earning 6 out of 6 points in testing, with a malware detection rate of 100%.
Bitdefender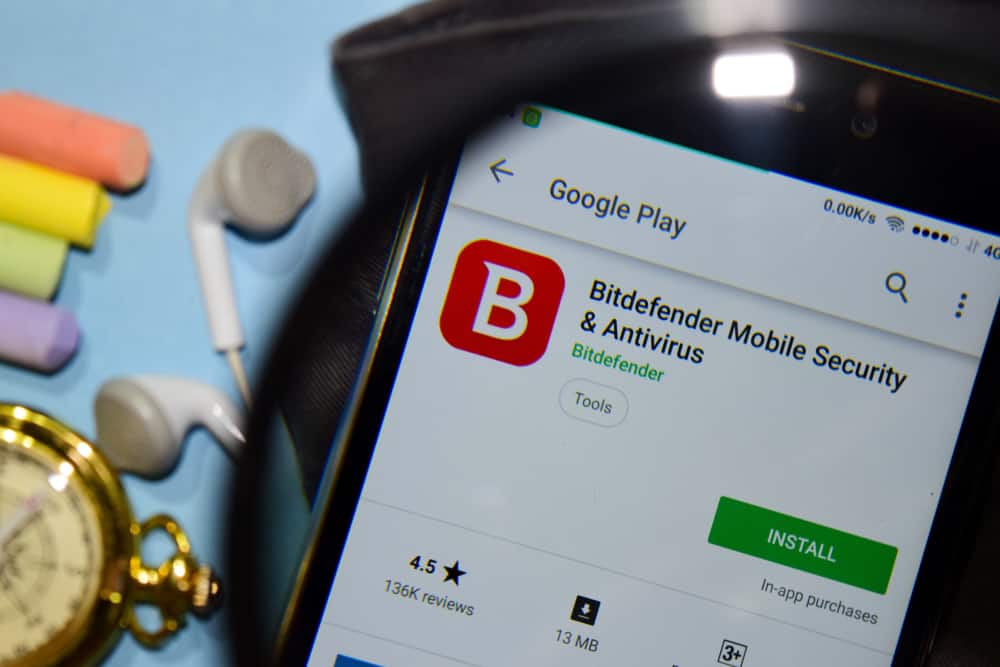 It's a close second place to Avast. With a smaller market share, Bitdefender is not quite as popular, partly due to the cost. The lowest-tier subscription starts around $29 per year, but you can bundle multiple devices together and opt for two and three-year plans to lower your annual cost.
Bitdefender offers a competitive suite of features. The lowest-tier plan does not include a built-in firewall, which is not a deal-breaker since you can still use the built-in Windows firewall if you are using Windows 10 or 11. With email security, privacy features, malware, spyware, and adware protection, Bitdefender does a great job securing your computer.
The development of Bitdefender has been evolving since the first version was released by the Romanian company SOFTWIN in 1996. Today, Bitdefender distributions are available for Windows, Mac OS, Android, and iOS.
As part of the company's commitment to fighting cybercrime, Bitdefender cooperates with local and international law enforcement agencies. With Bitdefender's help, Europol's European Cybercrime Center supports investigations into crimes committed in cyberspace by sharing data and knowledge about disruption, prevention, investigation, and prosecution.
Comodo
Comodo competes in the battle for the best overall antivirus software but falls short. The price is attractive considering the features and support you get for your money. You get many features, including intrusion detection, email security, heuristics, and a built-in firewall.
Although it is not the most expensive antivirus software, Comodo still provides enough capabilities for the average user. The biggest complaints from critics are the lack of parental controls, antispam, and antiphishing features.
Developed by the Comodo Group, the program is compatible with many of the most popular operating systems. There are versions available for Windows 7 and later, Mac OS 10.9 or later, and various flavors of Ubuntu and Linux. The latest stable release is from 2021, but virus definition updates are much more frequent.
Comodo works by leveraging its patented host-based intrusion prevention system. This offers protection against malware. By limiting access to key files, directories, and, most importantly, the Windows registry, Comodo can guard against most attacks.
Comodo Internet Security 2012 Pro (v5.0) was reviewed by Rubenking in 2012 and rated 4 out of 5. In 2013, Comodo Internet Security received the AV-TEST certificate in an independent lab-based test. Overall, Comodo is a solid pick for antivirus software.
F-Secure
F-Secure is one of the oldest antivirus companies, with the development of the first antivirus program dating back to the late 1980s. Based in Helsinki, Finland, the company has more than 30 offices worldwide.
F-Secure antivirus software would be more competitive with "Freemium" programs like Avast if it weren't for the high price tag. Nonetheless, it still offers a powerful suite of features despite the price. F-Secure stands out from the crowd with a built-in VPN for enhanced browsing privacy. Additionally, you get a host of features like password storage and automatic hardware scanning. You don't need to worry about compatibility as F-Secure works with Windows, Mac OS, and Linux.
Microsoft Defender
With all the chatter about paid antivirus software and third-party programs, it can be easy to forget that Microsoft has its antivirus program. If you're a Windows 10 or Windows 11 user, you can take full advantage of the built-in features like automatic updates and scheduled scanning.
The best advantage to Defender is the price tag—it is completely free. If you're on a budget, Defender is the ideal antivirus program. While it does lack the plethora of features available with other programs like boot-time scanning and heuristics analysis, Defender is more than enough protection for most users. If you are careful with what you click on the Internet, avoid suspicious emails, and only visit trusted websites, Defender is all the protection you'll need.
The biggest drawback to Microsoft Defender is that it is only available on Windows. If you are a Mac or Linux user, you'll need to look into a different antivirus solution for additional protection.
How To Pick The Best Antivirus Program?
Trying to figure out how antivirus software works can be confusing. However, determining the best antivirus software for your needs only requires knowledge of a few basic concepts.
A key component of any antivirus software is on-demand scanning. On-demand scanning allows you to run a scan on your computer's files, directories, and devices whenever you want to. If you want to check a file you downloaded from the internet or a flash drive, you can simply perform an on-demand scan.
Another valuable feature is on-access scanning. This allows you to automatically scan a device as soon as you plug it into your computer. On-access scanning is especially helpful since it saves you time checking external storage devices for viruses.
Boot-time scanning is another desirable feature, which allows your computer to automatically run a virus and malware scan when it boots up. This can be helpful if you want to ensure your computer's security every time you use it by detecting boot-sector viruses.

The best antivirus software for your situation comes down to your web-browsing practices and your computer type. While it is thought that Mac OS is less susceptible to viruses than Windows, it is still possible for Macs to get viruses. Linux users are often vastly safer from viruses than either Mac or Windows. Overall, the best antivirus provides a good balance of features and pricing. Sometimes, free antivirus is all you really need. On the other hand, a paid antivirus can offer enhanced security features for additional peace of mind.
Up Next
The image featured at the top of this post is ©Carlos Amarillo/Shutterstock.com.