Fort Wayne, Indiana is an urban metropole with the feel of a small community. Therefore, it enjoys the perks of a modern city, such as high-speed, affordable, and reliable internet services. Some top choices include DSL, cable, fiber, and satellite.
Since there are various services to choose from, every Internet Service Provider (ISP) competes for business. The stiff competition ensures internet prices keep dropping, and companies add discounts and benefits to their packages.
Choosing the best internet provider in Fort Wayne might be challenging since there are many ISPs. This article will guide you through the selection process.
Comparing Fort Wayne Internet Providers
| Provider | Internet Type | Internet Speeds | Coverage in Fort Wayne |
| --- | --- | --- | --- |
| Xfinity | Cable | Speeds up to 1,200 Mbps | 97.2% |
| Spectrum | DSL | Speeds up to 950 Mbps | 45% |
| AT&T | DSL & Fiber | Speeds up to 1,000 Mbps | 55% |
| Frontier Internet | Fiber | 2GBps | 88% |
Let's dive into a detailed analysis of the best four internet providers in Fort Wayne.
Xfinity
Xfinity is the largest internet supplier in Fort Wayne, covering up to 92.8% of the area. They provide Fiber internet with speeds of up to 1200Mbps.
If you love bundling your services, then Xfinity will be the right provider. Their bundling options will get you access to a fast internet connection, cable TV with a wide variety of HDTV channels, and a phone line.
Bundling will allow for better discounts over longer period contracts than when you go for each service separately.
On an annual agreement, Xfinity internet charges are affordable, starting at $30 per month. On the other hand, there are options for contract-free services for both internet and bundling. The only disadvantage of a contract-free agreement is that you won't enjoy the discounts that come with the long-term contract. For example, a 24-month contract will get you up to a $20 discount on your bill.
In their Comcast Gig Speed business program, Xfinity also offers business internet in Fort Wayne. This program delivers a fast and reliable internet connection to your home for video monitoring, phone, cloud solutions, and browsing.
Xfinity takes pride in its involvement in Affordable Internet and Mobile Services. Those eligible for this program are people whose income is below the poverty line and those participating in federal assistance plans. The program ensures access to internet and mobile plans at an affordable cost.
Spectrum
Spectrum is one of the country's leading internet, cable, and phone provider. They exude confidence from a good run of professional service around the country.
Currently, they provide high-speed internet in Fort Wayne with speeds of up to 950Mbps. They also provide cable TV plans and home phone services. They have a superior package, the Charter Premium, which bundles all these three services into a superior package for $129.97 per month. With the Charter package, you enjoy internet speeds of 300Mbps, more than 125 HD TV channels, and phone service with 28 premium call features.
Several companies provide internet for low-income citizens, but Spectrum is the best choice for low-cost internet, thanks to its Spectrum Internet Assist plan. Spectrum's Internet Assist plan is quite robust, providing high-speed internet, the option to add Wi-Fi for only $6 per month, and a free internet modem.
AT&T
AT&T Communications have been changing how people work, play, and live for more than 130 years and provide broadband and mobile service to more than 150 million U.S. consumers. It is known for good and inclusive internet plans, including stellar options, perks, pricing, and reliability.
Their services deliver secure high-speed internet connectivity with 99% reliability. Each AT&T plan includes strong security software to protect your PC from dangerous hackers, viruses, and spyware.
Everyone loves benefits, loyalties, and discounts, and AT&T doesn't disappoint! You can earn discounts, special offers, and rewards with their Thanks Program for every customer.
AT&T Internet plans start at $55, and you can save on the installation costs by using their self-install kit.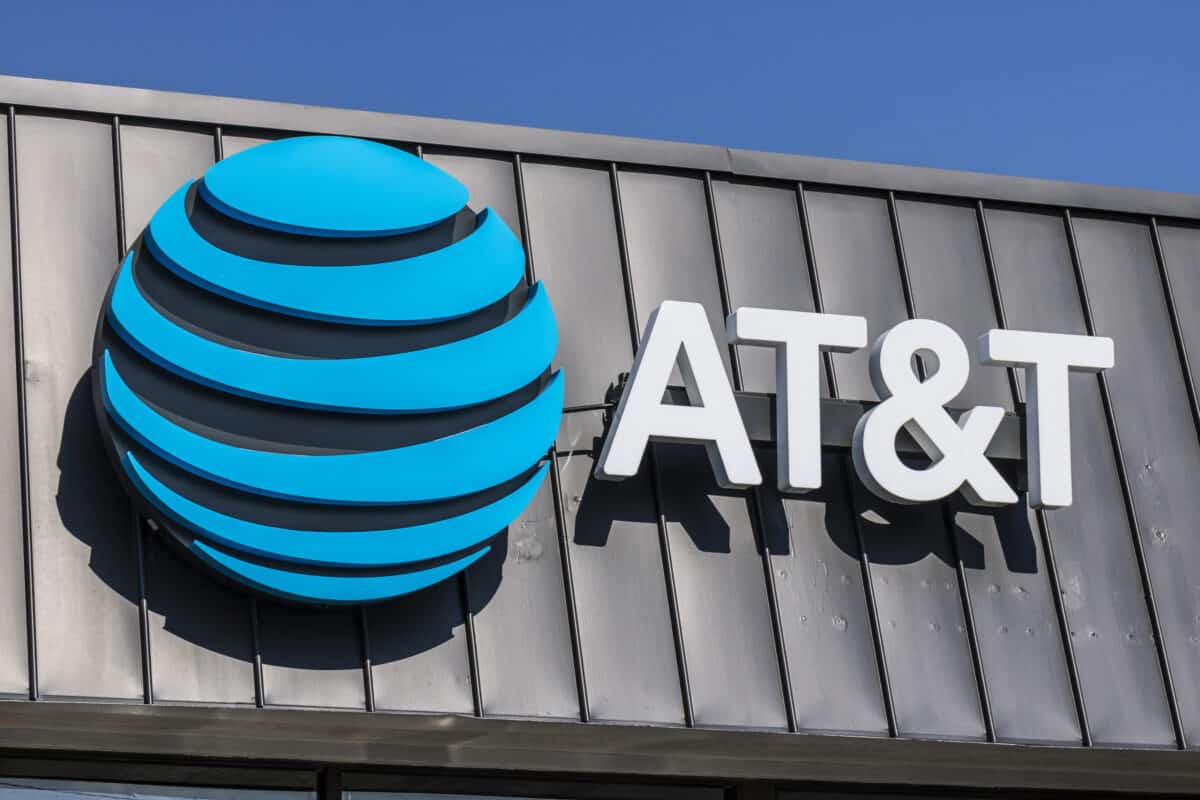 Frontier Internet
Frontier is an option worth considering if you are a Fort Wayne resident.  They are best known for reasonable pricing in addition to consistent internet speeds. They structure their plans with the customer in mind, offering additional perks that other companies do not. These perks include a free Wi-Fi router, 24/7 tech support, no data caps, high-end modems, and free expert installation.
Their internet plans start at $44.99 monthly, which buys you 500Mbps. The other options include fiber 1Gig and 2Gig, which come with a free router. Frontier offers free installation for all of their plans.  
Frontier doesn't require annual contracts on their plans, but they offer an incentive for autopay. Maintaining an autopay option will save you $10 on your bill.
Factors to Consider When Choosing an Internet Provider in Fort Wayne, Indiana
Deciding on the best internet provider for you comes down to four important factors:
Speed: How many devices will be connected to the internet? If you're a heavy internet user and have many devices connected, you will want a higher speed than a basic internet user.
Reliability: With most internet packages requiring at least a one-year agreement, it's crucial to know your internet connection is reliable. One way to check this out is to look out for customer reviews.
Data caps: Whether you're a light data user or a heavy user, make sure you check the small print for the data cap. Data caps limit your browsing capability once you hit the set limit. Good plans don't have data caps.
Pricing: Decide how much you might afford to pay for your internet plan. By checking your needs and usage, you can ensure you find a plan that falls within your budget. If you're looking for home phone and TV services, then bundling them with your chosen internet provider might help save you money. It can be convenient to have all your services from one provider.
Types of Internet Connections in Fort Wayne
Cable Internet
Cable delivers high-speed connectivity to the internet using the same framework as cable TV. It has speeds of up to 500Mbps and is excellent for streaming, television, and gaming.
DSL Internet
DSL is best for light internet customers. It connects to the internet with your current telephone line and might be slower than other networks. This connectivity is only used as a last resort if you can't access fibre or cable.
Fiber Optic Internet
It is one the most reliable and fastest connections, with speeds up to 6000 Mbps. Fiber optic cable contains strands of glass fibers that receive and sends data in the form of light. It can transport data at higher speeds and over longer distances.
Satellite Internet                                       
Transmitted via a satellite dish rather than by cables or broadband wires, satellite internet is the most reliable in neighborhoods where no wire options are available. The services have improved since its introduction many years ago. However, the internet speeds aren't as fast as other options.
Wrapping Up
Good internet is essential if you want to enjoy streaming sports or movies, video chatting with your loved ones, or even browsing online. Unreliable internet riddled with buffering and slow speeds would ruin your experience. You can make your internet experience worthwhile by shopping for fast and reliable internet within your budget.