Key Points
Many rural areas of Idaho only have a few options when it comes to ISPs.
Ziply Fiber is one of the least expensive ISPs in Idaho, at only $20 per month.
Xfinity claims to have the fastest Wi-Fi speeds in Idaho, up to 6 Gbps, with a fiber connection.
Idaho is a growth state with a population growth of 1.1% annually. People are moving to take part in Idaho's traditional and emerging industries, which include agriculture, energy, aerospace, and advanced manufacturing. The great quality of life and rural access also creates a big draw.
However, despite this good news for their local economy, Idaho is struggling to catch up with the internet infrastructure needed to sustain its growth, especially in rural areas.
If finding a decent ISP in Idaho is a struggle for you, this article profiles 12 top internet providers in Idaho for you to try. Let's dive in!
1. Sparklight
Sparklight is the new name for Cable One. It is one of the largest internet providers in Idaho. This ISP specializes in providing internet coverage in remote and rural areas, so it's a great choice if you want cable in the country.
Sparklight's hybrid fiber-coax cable internet achieves great speeds of up to 940 Mbps. This is exceptional when compared to other options for the country, like satellite, fixed wireless, or mobile internet, and your property will benefit from having a reliable, fixed broadband connection.
Pricing is reassuringly straightforward and contract-free, but Sparklight uses data caps so you'll have to spend more to get an unlimited package. Sparklight also provides a 30-day money-back guarantee so you can try the service. The cheapest package is $65 per month with a $90 installation fee. The pricing of internet-only plans rises after the first three months.
Base Price (Monthly)
$65
Type of Connection
Hybrid fiber-coax cable internet
Maximum Download Speed
940 Mbps
Locations Available
Boise
Odessa
Fargo
Nampa
Idaho Falls
Rio Rancho
Sioux City
2. Rise Broadband
Rise Broadband is another great choice for rural internet in Idaho with a fixed wireless internet service that provides speeds of up to 100 Mbps. This cable-free ISP also offers fiber in some suburban areas.
Rise is a great choice because it has data limits that are much more generous than its satellite competitors. However, your property will require a line of sight to the nearest wireless tower and poor weather could disrupt the service. If Rise can provide a fixed wireless package, it's well worth it as your internet connection will be more reliable.
Plans start at $25 dollars and only rise by $10 after the first year. The installation fee is $150.
Base Price (Monthly)
$25
Type of Connection
Fixed wireless
Maximum Download Speed
100 Mbps
Locations Available
American Falls
Arco
Blackfoot
Boise
Caldwell
Idaho Falls
Meridian
Eagle
Nampa
Pocatello
Preston
Rexburg
Roberts
Soda Springs
St. Anthony
Twin Falls
3. Cox
Cox Communications provides fiber and cable internet in Idaho. Residents can enjoy speeds of up to 1 Gbps for $49.99, with a $100 installation fee.
Cox Communications uses data caps (1.25TB) but not throttling. Supplied routers also double as public hotspots by default which may not be something you want.
An alternative package provided by Cox is its pay-as-you-go internet called StraightUp. This prepaid internet has a flat fee of $50 per month for 100 Mbps speed internet, equipment, installation, and taxes with no credit check required. Packages are provided with a 30-day money-back guarantee.
Base Price (Monthly)
$49.99
Type of Connection
Cable/fiber
Maximum Download Speed
100 Mbps to 1 Gbps (cable)
Locations Available
Eagle
Garden City
Hayden
Idaho Falls
Jerome
KunaI
Lewiston
Meridian
Mountain Home
Nampa
Pocatello
Post Falls
Rexburg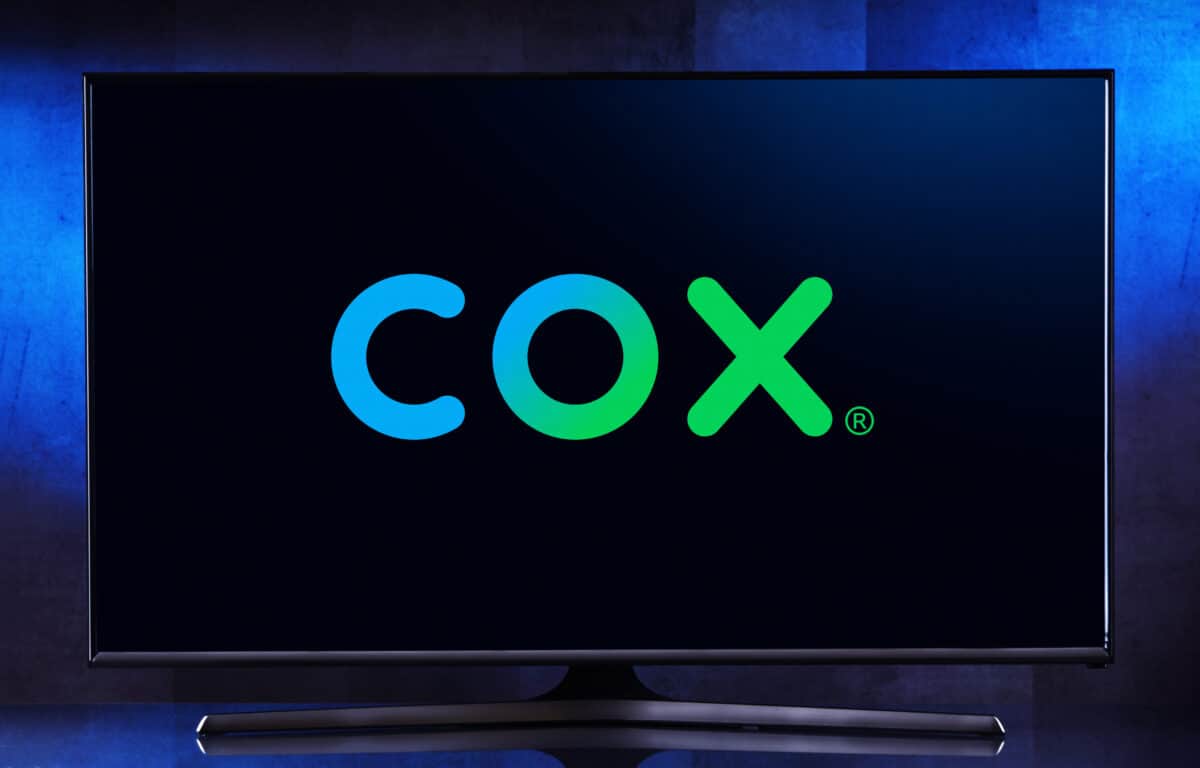 4. Frontier
Frontier specializes in providing DSL coverage in remote and rural areas. It is the fifth-largest DSL ISP in the U.S. It is available in a few suburban and rural localities in Idaho. They have also expanded into fiber, but this is not yet available in this state.
They offer some competitively priced packages which compare favorably against mobile, satellite, and fixed wireless internet. There are no contracts, no equipment fees, and unlimited data is available on all plans.
Frontier's range of packages is limited, but the pricing is simple and stable, starting at $27.99 for DSL internet. DSL speeds vary by location up to a maximum of 90 Mbps.
Base Price (Monthly)
$49.99
Type of Connection
DSL
Maximum Download Speed
Up to 90 Mbps (DSL)
Locations Available
Sandpoint
Ponderay
Wilder
Homedale
Marsing
Nampa
Mc Call
New Meadows
Cascade
Crouch
Fairfield
Carey
5. Ultra Home Internet
Ultra Home Internet provides statewide 4G/LTE and 5G internet connectivity in your home using a cellular router. This is a cost-effective and simple solution for rural locations that you can get up and started quickly.
The cellular coverage used by Ultra Home Internet is provided by T-Mobile with additional costs that are passed on to customers including installation fees and a monthly charge for a cellular router. However, it is much cheaper than satellite internet and performs just as well as DSL.
For $59.99, Ultra Home Internet provides 25GB of data. This is no way near enough for the average household so you may have to upgrade to a more expensive unlimited package. Ultra Home Internet also uses speed throttling.
| | |
| --- | --- |
| Base Price (Monthly) | $59.99 |
| Type of Connection | Cellular |
| Maximum Download Speed | Up to 115 Mbps |
| Locations Available | Cellular coverage throughout Idaho |
6. Spectrum
Spectrum, from Charter Communications, provides cable internet in Idaho with approximately 9% coverage, limited to metropolitan areas. You can choose your internet-only package from three tiers of internet access (Standard, Ultra, and GIG) with speeds of up to 1Gbps.
Prices start at $49.99 for a 300 Mbps cable connection that includes a home Wi-Fi router. There is also a $19.99 one-off installation fee. Expect a price increase after the first 12 months.
Base Price (Monthly)
$49.99
Type of Connection
Cable
Maximum Download Speed
1 Gbps
Locations Available
Coeur D'Alene
Idaho Falls
Moscow
Pocatello
7. T-Mobile Home Internet
T-Mobile Home Internet is the cellular company's home internet service. It uses a cellular router to provide 4G/LTE and 5G mobile internet in your home. It provides competitively priced high-speed internet that is not only cheaper than many satellites and fixed wireless competitors but is very reliable because of its use of the cellular network.
T-Mobile internet costs a flat rate of $50 per month for a contract and data cap-free internet with speeds of over 180 Mbps. This is great value for rural Idaho residents who have limited options for high-speed internet. There are no installation costs and T-Mobile supplies the required cellular router.
| | |
| --- | --- |
| Base Price (Monthly) | $50 |
| Type of Connection | Cellular |
| Maximum Download Speed | 182 Mbps |
| Locations Available | Cellular coverage throughout Idaho |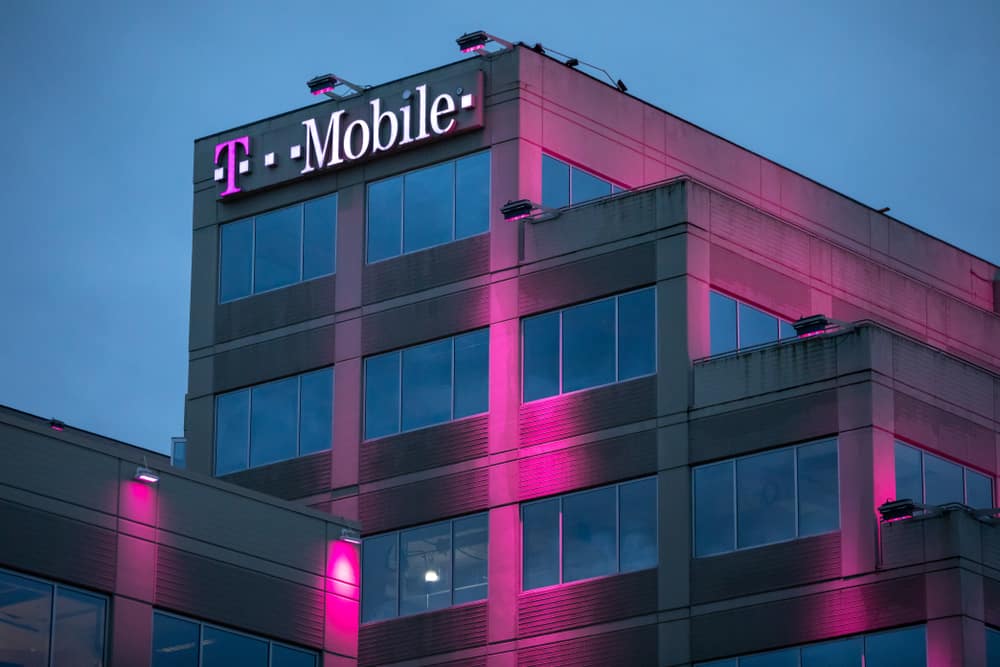 8. Optimum Internet
Optimum provides DSL, cable, and fiber coverage in the Idahoan cities of Kellogg, Saint Maries, and Orofino. It's a reliable and cost-effective choice for broadband internet with speeds of up to 5 Gbps, depending on your location.
The prices of Optimum's internet-only plans depend on whether you use cable, DSL, or fiber. Prices start at $40 per month with a minimum speed of 100 Mbps. Optimum guarantee prices for two years. Plans are also contract, data-cap-free, and include equipment costs.
Base Price (Monthly)
$40
Type of Connection
DSL/Cable/Fiber
Maximum Download Speed
300 Mbps (Cable) to 5 Gbps (Fiber)
Locations Available
Kellogg
Saint Maries
Orofino
9. CenturyLink
CenturyLink is one of Idaho's leading internet providers with coverage available in over half of the state. Its coverage spans metro and rural areas including Lemhi County, Owyhee County, and Caribou. CenturyLink's DSL and fiber packages provide high-speed internet with speeds of up to 940 Mbps.
CenturyLink is popular in Idaho because of the quality and consistency of its service. Prices for internet-only service are competitive, starting at $50 for DSL and $65 for fiber. There are no promotional rates, no annual contracts, and no throttling or data caps. Customer service is available 24/7 if you need help with your account.
Base Price (Monthly)
$50
Type of Connection
DSL/Fiber
Maximum Download Speed
940 Mbps
Locations Available
Boise
Idaho City
Idaho Falls
Lincoln
Jerome
Gooding
Power
Cassia
Twin Falls
Bingham
Madison
Jefferson
Bannock
Caribou
Blaine
10. Ziply Fiber
Ziply Fiber is owned by Northwest Fiber, LLC, which is based in Kirkland, Washington. It is a predominantly fiber-focused company that is keen to invest in expansion into rural Idaho and serves over 70 cities and towns already. In 2020, Ziply Fiber took over a large proportion of Frontier's DSL and fiber infrastructure in Idaho and intends to attract customers by keeping its pricing simple and competitive.
Ziply's low and mid-tiered price plans have speeds of between 50 and 200 Mbps (DSL) and up to 5 Gbps for fiber customers. The 5 Gbps internet-only package costs $300 per month. There are no data caps or throttling and Ziply operates on a contract-free basis.
The promotional prices from Ziply start at $20 per month, but rise by $20 across all packages after 12 months. There is also a generous whole-home Wi-Fi lease and a 30-day money-back guarantee for all new accounts.
Base Price (Monthly)
$20
Type of Connection
DSL/Fiber
Maximum Download Speed
5 Gbps
Locations Available
Blanchard
Bonners
Ferry
Coeur D Alene
Hayden
Kellogg
McCall
Moscow
Mullan
Orofino
Osburn
Pinehurst
Rathdrum
Wallace
Weippe
Sandpoint
Moscow
Potlatch
11. Xfinity
Comcast's Xfinity offers cable and fiber connectivity in Idaho, alongside the television, cellular, and landline deals it is known for.
You can choose from 8 internet-only plans which start at only $29.99 per month with an $89.99 installation fee. Xfinity offers this promotional pricing which rises long-term unless you can renegotiate a better deal. Plans include the leasing of home Wi-Fi equipment.
Xfinity caps all its packages at 1.2 terabytes but isn't known to use throttling. Cable speeds peak at 300 Mbps and its top-tier Gigabit Pro fiber speeds exceed 6 Gbps.
Base Price (Monthly)
$29.99 (cable) / $299.99 (fiber)
Type of Connection
Cable/fiber
Maximum Download Speed
300 Mbps to 1.2 Gbps (cable) / up to 6 Gbps (fiber)
Locations Available
Boise
Nampa
Aberdeen
Idaho Falls
Preston
12. HughesNet
HughesNet was one of the first satellite internet companies to offer multi-megabyte internet speeds and has since established itself as a market leader for rural internet solutions, meaning that the coverage is extensive and the service is dependable.
In some ways, HughesNet is an ISP of last resort as its speeds are slow (25 Mbps) and bandwidth can be variable. But, it is ideal for Idahoans who need connectivity in underserved parts of the state. Where speed is lacking, HughesNet makes up the difference with consistent service which is really important to remote communities.
Prices start at $54.99 for 15GB of data. HughesNet uses data caps and throttling, meaning you may have to upgrade your package to meet the requirement of an average household. HughesNet provides a bonus of 50GB of data that you can use off-peak.
If you sign up with HughesNet, expect a two-year contract with termination fees if you cancel early. There are also additional equipment costs.
| | |
| --- | --- |
| Base Price (Monthly) | $54.99 |
| Type of Connection | Satellite |
| Maximum Download Speed | 25 Mbps |
| Locations Available | Idaho-wide (especially in remote and rural areas) |
Summary of the Top 12 Internet Providers in Idaho
| Rank | ISP |
| --- | --- |
| #1 | Sparklight |
| #2 | Rise Broadband |
| #3 | Cox Cable |
| #4 | Frontier |
| #5 | Ultra Home Internet |
| #6 | Spectrum |
| #7 | T-Mobile Home Internet |
| #8 | Optimum Internet |
| #9 | CenturyLink |
| #10 | Ziply Fiber |
| #11 | Xfinity |
| #12 | HughesNet |
NEXT UP…
The image featured at the top of this post is ©Blue Planet Studio/Shutterstock.com.