Key Facts
Fast connections and a wide coverage count when selecting an internet provider. Customer support quality is also important and you should also endeavor to check out customer reviews.
Rhode Island's best internet provider is Cox Business which provides high-speed internet, and even cable TV, and home phone service.
Next on the list is Verizon. Founded in 1983 it is based in New York City and offers a number of plans beginning at $49.99/month.
The internet is a key part of modern society and an indispensable tool in many areas of life. We use the internet to research, find new content, learn new skills, and even network online with friends.
The benefits of the internet are hard to argue with, but sometimes it can be difficult to decide on who you should go with for your Internet provider. There are many different internet providers in Rhode Island, offering different packages and performances.
This article will take a look at the top 10 best internet providers in Rhode Island so you can find the provider that is right for you.
1. Cox Communications
From the number one company in Rhode Island, Cox Communications offers a variety of options to choose from. The pricing is relatively high, but the packages are flexible and you can go with the one that works best for your needs. The packages are geared towards businesses, so if you want to have your own business on the internet, check out Cox Business for your internet needs.
Cox Communications uses cable connections to provide high-speed internet to its customers. The speed is up to 1000 Mbps for downloads, which is a pretty capable speed. This makes Cox Communications a reliable provider that can keep up with your needs.
Cox Communications gives you the ability to manage your account remotely, offering an easy way to change your router or view your account. They keep track of all of your information, so you don't have to worry about keeping track of log-ins and passwords. Cox Communications also offers 24/7 customer service and a guarantee on their service.
2. Verizon Home Internet
Verizon is an American telecommunications company that provides broadband, TV, and phone services to millions of users. The company was founded in 1983 and is headquartered in New York City. Verizon offers a range of internet plans which start at $49.99/month.
Verizon offers numerous different DSL and Fiber plans for you to choose from. They offer speeds up to 940 Mbps with a fiber connection, and their DSL plan provides up to 15 Mbps download speeds. Verizon's service is perfect for users who use the internet for streaming videos and music, as it will have no problems with high-definition content.
Verizon is the second best provider in Rhode Island because they offer a great selection of plans that are backed by excellent customer service. If you want great speeds for your money, Verizon is your second-best bet.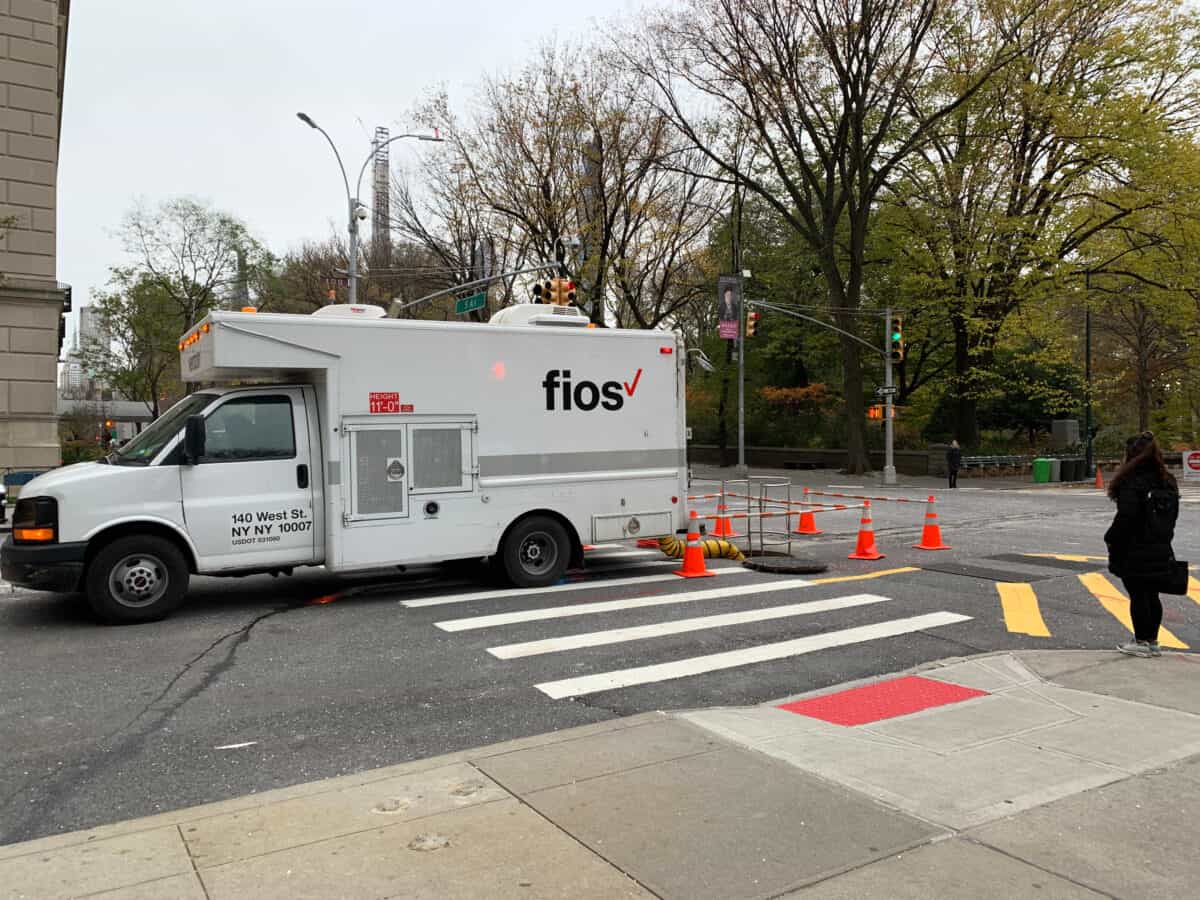 3. T-Mobile Home Internet
T-Mobile is a cell phone provider that was founded in December 1999. The company is headquartered in Bellevue, Washington. T-Mobile offers speeds of up to 182 Mbps on their 5G home connection, with download speeds starting at 33 Mbps. The T-Mobile 5G home connection is super fast and includes a smart hub that allows you to use your home internet connection with other smart devices in your home, such as your TV.
T-Mobile's service is available in 99% of the service area, and the company offers a range of plans for you to choose from. There are many different packages, and they are all backed by excellent customer service and support. T-Mobile has been expanding its coverage in Rhode Island, so you should most likely find a service area that is close to you.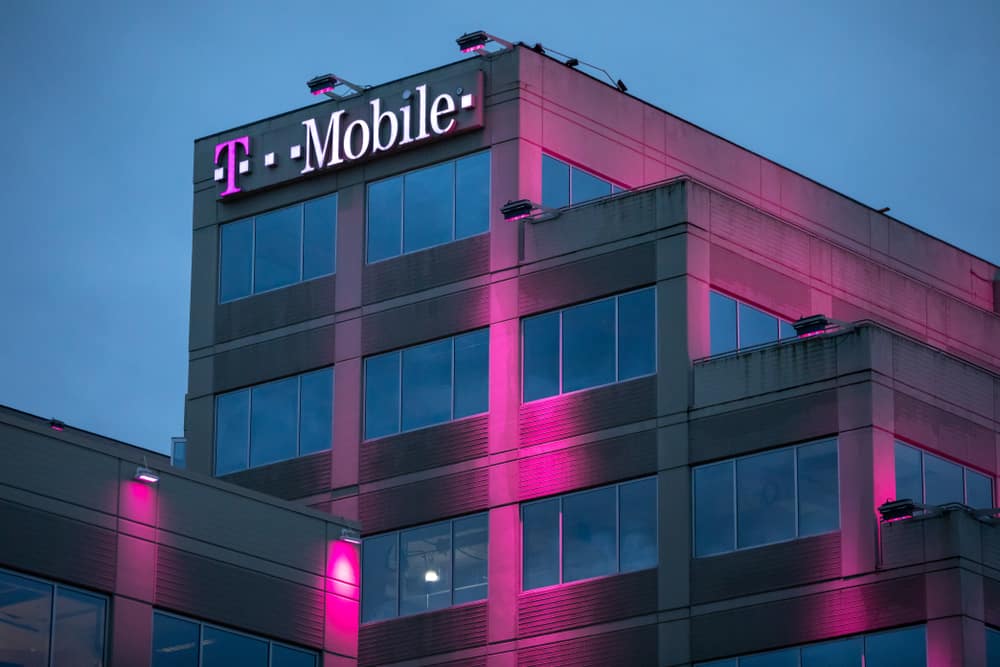 4. Frontier
Frontier Communications, Inc. is a telecommunications company based in Norwalk, Connecticut. The company was founded in 1994 and offers fiber connectivity to customers throughout Rhode Island. Frontier offers internet plans starting at $38/month for 25 Mbps download speeds.
Frontier Communications offer a speed range of up to 940 Mbps, so you can stream HD videos and online games without any buffering issues. The company also offers a number of affordable alternatives for those who are on a budget.
5. HughesNet
HughesNet is one of the older internet providers in Rhode Island, and they started operating in the year 1996. They started off as a satellite-based internet service provider and have also started using fixed wireless towers. While HughesNet is only available to 92% of Rhode Island, the company offers great speeds and a solid connection. The company offers speeds up to 25 Mbps download and 3 Mbps upload time, which makes them a solid choice for internet users in Rhode Island.
HughesNet also offers fantastic customer service to their customers. When you sign up with HughesNet, you can expect to receive assistance setting up your internet, and you can also contact the company 24/7 by phone or email if any issues arise.
6. Ultra Home Internet
Ultra Internet is a home internet provider that provides a truly wireless internet experience. They use the latest wireless technology to give you fast and reliable internet speeds at all times. The ultra-broadband product gives you speeds of up to 182 Mbps for download and upload speeds.
There are no contracts to sign, so you can cancel at any time and start getting fast internet speeds again. The connection is available to customers in a wide range of places, including the Providence and Central Falls areas.
Ultra Home Internet offers one of Rhode Island's most competitively priced internet plans. They have packages for all types of people, from low-income families to home broadband users looking for speed and reliability.
7. Xfinity
Xfinity is a provider of internet, cable television, and home phone service, providing internet speeds up to 1000 Mbps at an affordable price. This provider offers phone and internet plans on both a month-to-month and a term-of-agreement basis as well as free installation and service.
The company has excellent customer service and a 24/7 support line. The plans are not only good for home use, but they also offer business services. Xfinity has a number of package options, and they all have great deals when you bundle services.
8. Spectrum
Spectrum is also among the top internet providers in Rhode Island because they have consistently ranked among the best internet providers in the U.S.
Spectrum offers customers faster download and upload speeds, which are ideal for those requiring fast internet. You can also avail of 24/7 technical support through their customer service center and a free Wi-Fi network at most public places.
Spectrum uses cable connection for the internet, which is a reliable method of internet connection and will likely remain that way for a long time. You can also opt for their Wi-Fi hotspots. Spectrum offers different packages for their customers, and they even have a mobile app that lets you manage your account from the palm of your hand.
9. Crown Castle
Crown Castle is a well-known provider in the information technology sector. However, it is not as widely known that they also offer fiber internet to customers in Rhode Island. They are one of the best providers in the state and number nine on our top ten list of best internet providers.
The company offers various packages with download speeds ranging from 250 Mbps to 1,000 Mbps. The company also offers free service installation, which makes the process very simple and streamlined. This provider is great for anyone looking for high-performance internet at a reasonable price.
10. Nemasket Fiber
Nemasket Fiber has been providing internet to Rhode Island residents for over a decade. They offer a fiber connection that is available to most Rhode Island residents.
What sets Nemasket Fiber apart from other internet providers is its affordable pricing. They offer service at an affordable rate, starting at just $69.00 for adults and $59.00 for children under 14 monthly, making them the perfect choice for anyone looking for a high-speed yet affordable internet connection.
The company is especially popular in Narragansett and North Kingstown. They have internet service in both of these communities and other areas throughout the state. Whether you live in a specific community or just want to get some residential internet for your home, Nemasket Fiber is among the best option for you.
How to Choose the Best Internet Providers in Rhode Island
When choosing your internet provider in Rhode Island, you need to consider the following things.
Speeds
One of the most important factors when choosing your internet provider is the speed you will receive. When choosing a provider, you need to be sure that they provide a fast rate in both download as well as upload speeds. It is also important to select a provider with enough bars to surf the internet while you are on your computer, mobile phone, or watching TV.
Customer Service
Another important factor in choosing your internet provider is customer service. You need to ensure that the company you choose has a good customer service team and they are available via phone or online chat. You also want to be sure that they are providing an email address as well as a physical address for customers to contact them if there is ever any issue with their internet.
Pricing
You also need to consider pricing when choosing your Rhode Island internet provider. You need to ensure that you get good value for the price your internet provider charges you. You should be sure they have competitive rates and are not charging you any hidden fees. You also want to get value for money and ensure that your internet provider has good deals if you sign up with them long-term.
Security
Security is an important factor to consider when choosing an internet provider in Rhode Island. You need to be sure that your connection is safe and secure, your files are safe from outside threats, and that no malicious attacks can be conducted on your computer or mobile phone when you are online.
Reviews
You should also ensure that your internet provider has a good amount of reviews on the web. When choosing an internet provider, you want to ensure that the company has many reviews. You should also be sure that all of their reviews are positive, as this will help you make your decision easier when you are selecting an internet provider in Rhode Island.
Contract
You also need to be sure that you are going with a company that has no hidden contracts. When you sign up for an internet provider, you want to be sure that they are not locking you into a contract. You also want to ensure that the contract is fair and does not have hidden fees. Having a good contract will help you know the terms of your agreement with your internet provider.
Packages
You should also ensure that you are going with a provider with the right package for you. You should be sure to look at the packages they offer and the pricing of those packages. When looking at internet providers in Rhode Island, it is important to check and ensure that they have all of the necessary products on their plans.
Bottom Line
There are a lot of options to choose from when it comes to Rhode Island internet service providers. Some of these providers offer plans that have the internet included in their package, while others require a separate monthly fee.
Some companies will give you a discount if you sign up for longer terms, while others may provide you with only valid promotional offers for a limited time period. There is no easy answer when it comes to deciding who to go with for your internet, but make sure to read about the services, packages, and customer reviews.
Up Next…
Interested in similar articles? Click on the links below:
The image featured at the top of this post is ©FunF.Studio/Shutterstock.com.