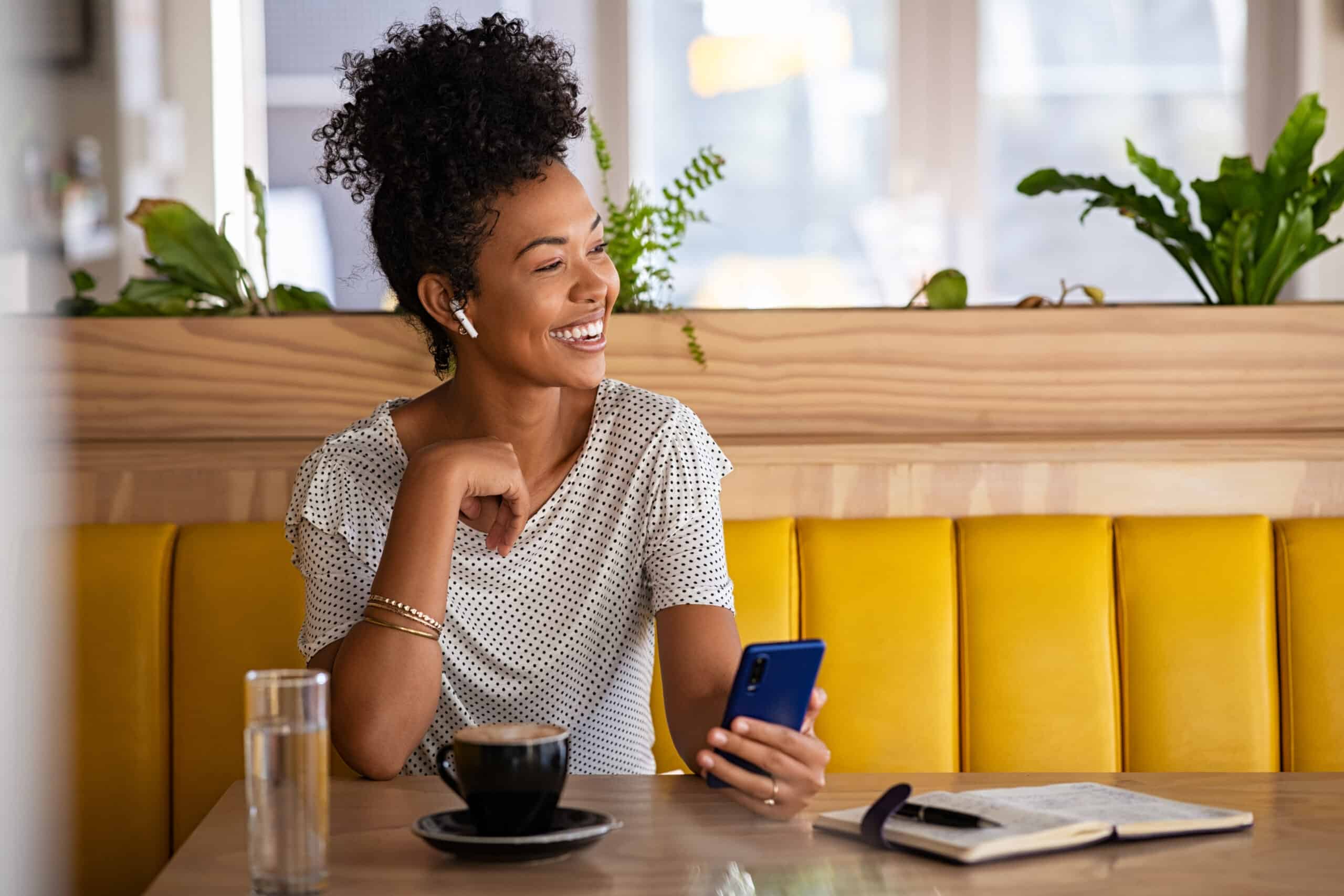 Key Points
The OnePlus Nord Earbuds are considered one of the best earbuds released this year.
The best sound and noise cancelation: Sony WF-1000XM4.
Best for Apple and Iphone users: Apple AirPods Pro.
According to a survey, 66% and 58% of people in the U.S prefer earbuds over headphones at home and outdoors, respectively.
These tiny little devices open an entire world of tunes and information to millions of people every day. So, shouldn't we make our earbuds purchases with much consideration? Our expert team has compiled a list of the best earbuds this year so you can do just that.
If you're someone who enjoys top-notch audio, then this list is for you. We have selected the best earbuds released in 2022, for all things best sound, budget, battery life, and more. 
Not everyone can afford the latest Airpods Pro, or they simply think their quality is subpar. That is why we present to you the OnePlus Nord Earbuds. These are a best seller on the market today and have rave reviews from countless users. 
OnePlus has been introducing cutting-edge technology at an affordable price for a while, and the Nord Earbuds are no exception. The Nord Earbuds offer a 7-hour battery life, active noise cancellation, and an IP55 water resistance rating.
These earbuds make use of titanium drivers which are very durable and stiff, allowing clear, crisp audio to be sent through the audio spectrums and ensuring fast response times, giving the OnePlus a competitive edge. These features are all for a price of $39.99. Yes, you heard it right, the OnePlus Nord has an extremely friendly price tag and has a sleek design that fits in your ear easily.
For $40, you cannot find better earbuds in this price range with all of its included features. The OnePlus Nord Earbuds have a clean and crisp audio quality. For avid music listeners, the bass control may sound disappointing; However, the quality is at-par with the premium earbuds' direct competitors. 
Don't let the confusing title turn you away. The Sony WF-1000XM4 is the best-sounding earbuds you can get in 2022.
Even though they come at a somewhat hefty price of $249, they never cease to amaze. The new Sony earbuds come with compact packaging, and they've replaced the box with paper: a fantastic choice for the environment. Moreover, Sony has adopted the best noise-cancellation in the market.
Sony has a history of associations with poor battery life; However, the new WF-1000MX4 can work straight for 8 hours and has an excellent battery life of 9 hours. 
The matte finish on the earbuds itself gives the premium feeling of style and luxury. Plus, the new Sony earbuds come with the IPX4 rating. This ensures that water splashing from any direction can be resisted. It also proves that your earbuds will remain untouched even during heavy rain or mud splashes, and the earbuds can withstand objects larger than 1mm.
Moreover, the Sony Earbuds come with the speak-to-chat function, allowing the user to directly speak to someone on a call, without needing to switch microphones. It automatically triggers within the earbuds. 
Sony has justified the price tag with its upgraded technology, boasting a new, premium V1 Processor, and an improved amplifier. Users claim that this has largely improved the bass and music of the earbuds. If you're someone who fancies your voice calls over headphones, Sony has drastically improved call quality with this upgrade. 
While many may disagree on the price, the Sony WF-1000XM4 brings vibrant sounds to life and a sleeker, comfortable new design that is lacking with many of its competitors. Sony has truly nailed this masterpiece!
For iPhone Users and Lightest Earbuds: Apple AirPods Pro
There is no argument that Apple AirPods have, in many ways, popularized earbuds. If you're an active iPhone user, you have no better choice than the Apple AirPods Pro: An excellent way to remain immersed in the Apple experience. 
AirPods Pro ranks as one of the best earbuds with active noise cancellation. By bringing new software updates, Apple consistently is bringing improvements to their AirPods. Its ergonomic design and improved sound make it one of the hottest earbuds on the market. 
The Airpods Pro is the lightest earbuds you can find on the market. Each AirPod only weighs 5.4g, making you forget you're even wearing them. The Apple AirPods Pro may be expensive, but they're one of the most premium earbuds available today.
Best Earbuds for Fitness/Working Out: Beats Fit Pro
If you're looking for a reliable headset for working out, you want one that stays in your ears and produces excellent sound, right? The Beats Fit Pro is the best earbuds choice on the market for your fitness needs.
Compatible with Android and iOS, the Fit Pro brings an IPX4 waterproof rating; Typically, you won't find such water-proof ratings in such earbuds models. 
The Beats are named Fit "Pro" for a reason: they fit perfectly in your ears, just like a pro. It has a sporty design that stands out; They're equipped with wing tips that secure the earbud in the ear. For iPhone users, the Beats Fit Pro comes equipped with virtual three-dimensional sound, which gives you that immersive experience and the intensity of listening to them as if you're hearing from exposed ears.
For those that like their music to be immersive, the Beats Fit Pro boasts great bass levels.
You don't want the sound to bash your eardrums, right? That is why the Fits Pro has a friendly treble emphasis. This technology ensures that the music isn't so loud that itches the user and adjusts it so it's perfect for normal hearing sound. Beats are known for their amazing sound quality, and they're known to work amazingly for music.
You can get the Fit Pro for around $149. 
For iPhone Owners, we have mentioned that the Beats Fit provides exclusive Apple features such as spatial audio and auto-device switching. If you're an Android user, they have a separate app that allows you to change its functions.
It can be said that the Beats Fit Pro is the perfect earbuds choice to keep you motivated throughout your workouts. Fitness enthusiasts
(or anyone who appreciates great music quality and comfortably-fitted earbuds) will surely love the Beats Fit Pro.
According to a survey conducted in the U.S, 87% of people use headphones to listen to music or any audio file they acquire. Yet, Samsung has sold more than 300,000 units of its Galaxy Buds. The reason for its success? It has amazing quality for a reasonable price. The Samsung Galaxy Buds 2 come in a discreet design that fits comfortably in the ears.
Samsung has improved its battery life from its predecessor; However, it only has the IPX2 Rating, unlike its competitors that have IPX4 Ratings. However, the buds provide a vibrant, yet balanced audio quality, thanks to the improvements in the dual-driver hardware, allowing an equal amount of treble to be produced, creating a fantastic and balanced sound for the listener.
The Galaxy Buds 2 are also 15% lighter than the previous version, making it convenient to use and handle. On top of that, its sleek design will fit perfectly in your ears, making it seem like you aren't even wearing any earbuds. It also has active noise cancellation, and you can control the buds using built-in touch controls, or by using the app available on your phone.
The Samsung Galaxy Buds 2 cost around $129, and it's considered one of the best earbuds you can get under $150 for Androids in 2022. 
Gaming is a huge industry: An estimated 234 million players are on the E-sports channel, and that number grows every day. Razer has capitalized on this and come up with their latest, most futuristic version of their wireless buds: the Hammerhead True Wireless.
For $130, Razer surely presents a great deal. The Hammerhead includes many features such as active noise cancellation, voice controls, equalizer controls, and RGB Lighting, which is quite rare to be found in wireless earbuds. The specialty of the Razer earbuds is the low latency mode, which brings down response times to 60ms or less.
The Hammerhead wireless earbuds can last at least 7 hours without the RGB Lights. With the customized lights, it can last up to 4 to 4.5 hours on each earbud. Razer has given them an "Apple" look, with the design of the box also looking quite the ones you find on the AirPods Pro. Razer has upgraded the soft tips as well, making them larger, which helps with the noise cancellation and remaining focused on your game.
The Razer Hammerhead has good sound quality, just like the Razer Headset, and the noise cancellation has surely helped it carry out a much clearer sound. 
However, their quality is not the same that you'd find in Sony or Samsung headsets. These are calibrated to suit the audio of video gaming. Yet, they're quite comfortable and easy to listen to music or attend a quick call. If you're a Razer fan, you would surely love those RGB lights clicking on your earbuds which will make your gear look more flashy.
How to Pick the Best Wireless Earbuds?
There are thousands of options available on the market for earbuds, which can easily confuse and overwhelm anyone. But, there are certain components that you should be aware of before buying your earbuds. You want the best for your money, and we're here to guide you.
Compatibility 
Apple has introduced the AirPods that are in-built within their designated user experience, and Samsung bought functions that are accessible with their applications only. Make sure that the earbuds you're buying can have additional functions accessible with your phone.
You need to make sure that the latest Bluetooth update is installed for smooth connectivity.
Sometimes, it can be beneficial to buy earbuds from the same brand that your phone belongs to: for example, an iPhone user should consider getting AirPods or AirPods Pro, to allow for more seamless connectivity and user experience. But, this isn't always the case, so do your research on the earbuds model you're considering and how they pair with your phone or computer.
Battery Life
This is the factor that most everyone is concerned about. Battery life is an essential feature of your earbuds. If you're using earbuds to work out, or even listen to music, you need long-lasting battery life. On average, wireless earbuds can last up to 5 hours. However, you have to make sure that the battery life of your earbud is viable for your usage.
If a company is offering 14 to 17 hours of battery life, chances are they're giving you the absolute maximum number of hours you can squeeze out of your earbuds, which usually isn't realistic. Any brand offering a battery life of more than 5 hours should be fine for normal, daily usage. 
Sound Quality
Great sound quality is probably a big reason why you want earbuds in the first place. If you're spending $50 or more, good sound quality should be expected.
The larger the driver, the better treble it produces, and the louder the bass. You also should research the frequency rating of the earbuds you like and make sure they aren't too loud for your ears. Make sure that each earbud has at least 10mm of drivers, can catch calls, and have good call sound quality.
Audio is important, so make sure that your money is well-spent and your earbuds last long. 
What To Know Before Buying Earbuds
Having thousands of great earbuds under the same price can be overwhelming. However, not all fit the criteria to give you crisp audio and comfort. There are a few factors mentioned below to consider so you know which one is right for you.
Size of the Earbud
Every earbud has different dimensions. If one earbud is comfortable, it doesn't necessarily mean that the other is just comfortable. This is an essential component for you if you don't want to deal with your earbuds falling out, bothering your ears, or needing constant readjustment.
Check the ear dimensions of every earbud, and make sure they come with customizable ear tips. This will allow you to have different ear tips to suit your particular size. Comfort is essential, so don't compromise on it, and make sure you get the perfect fit for your ear.
Price
Who doesn't want great quality earbuds for an exceptionally low price?
But, beware of low-priced earbuds as they may have bad audio quality and battery life issues. Ultimately, this is an investment, and you don't want to waste your money just to have to buy a replacement pair.
Make sure to buy from reputable brands, such as Samsung, Sony, or Apple, to name a few.
Since earbuds have become a larger market, many brands offer affordable earbuds with satisfactory audio, but be sure to read reviews, check all the specs, and compare them to other major models. 
Bluetooth Codecs
To have that immersive audio experience, you need advanced drivers and Bluetooth Codecs. This is the technology that allows your Bluetooth to be connected to your source device, allowing you to listen to audio. For effectiveness, you'd want the SBC codec. For highly-priced products, you will get the upgraded AAC and AptX Codecs.
The stark difference between the codecs is that the AAC codecs have faster response times. For example, the average latency rate of AAC codecs is around 30 to 40ms, compared to SBC codecs that can reach up to 200ms. The lower the latency, the higher the response time and connectivity.
That is why many brands opt for the AAC and AptX codecs because of their faster connectivity and speed.
Using Earbuds: What it's Like
There are many benefits of using earbuds compared to other audio devices, such as headphones.
Portability is a key advantage of earbuds. Their small and customizable design allows for ease of use and will be a perfect fit for your ears. Moreover, using them through rough paths of rain, dust, and water splashes will not damage that listening experience due to their exceptional IPX, or water-proof ratings.
Over the decades, earbuds have improved with technology and offer high-quality audio because of the advanced codecs and drivers available only in earbuds. What's more, they have a variety of features such as call assistance, audio control from a touch panel, and wireless charging that other audio devices cannot compete with. Comfort, ease of use, and portability are all reasons why we recommend using earbuds.
Next Up: Making A Decision!
There are thousands of earbuds on the market, all with their different draws and flaws. Our comprehensive list of the 6 best earbuds in 2022 has guided you through all the major factors and considerations from price point to sound quality.
This guide has hopefully helped you to know what to look for: So, go out there and start comparing models today!
Check out some of our other articles: