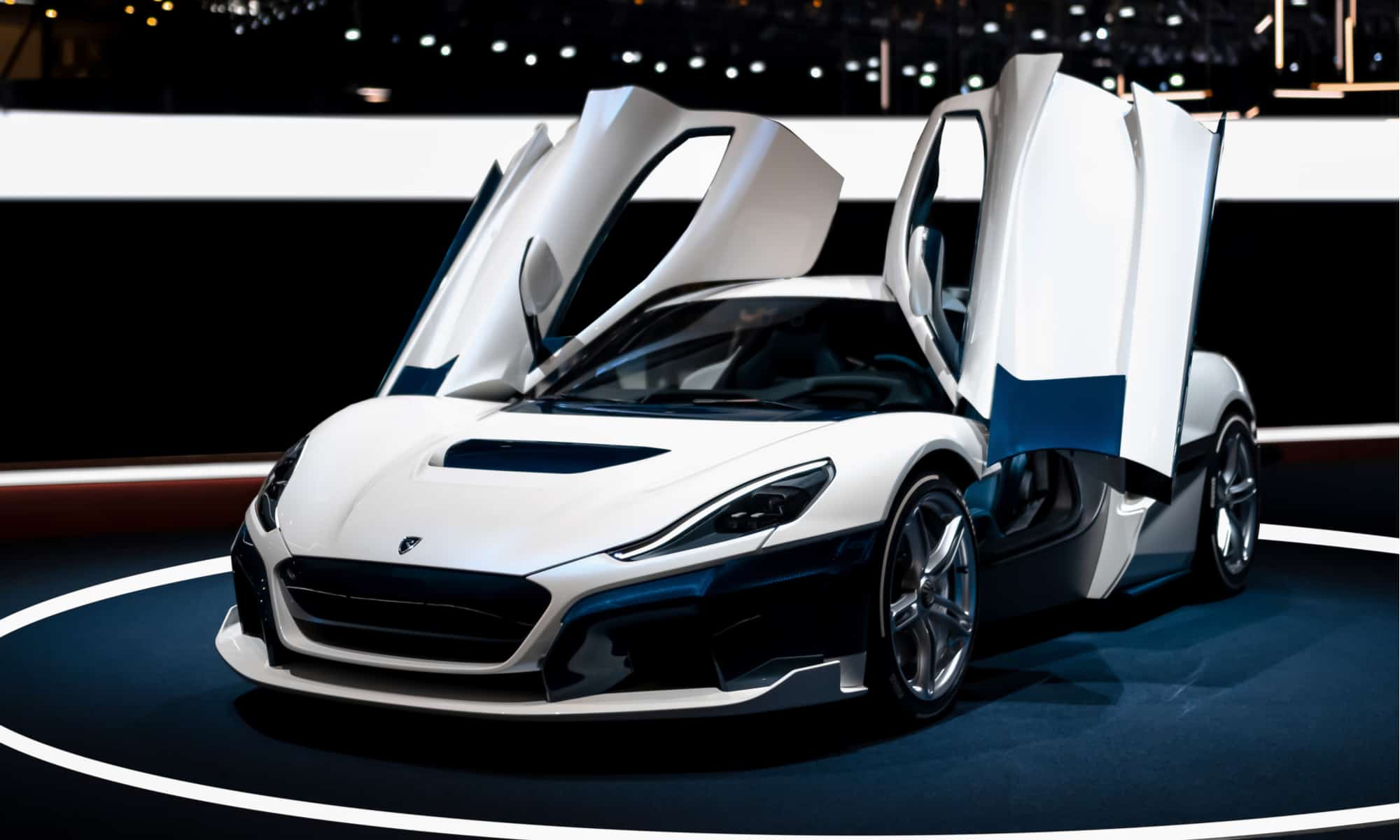 Key Points:
With the addition and infrastructure of charging stations growing everyday, electric vehicles seem to be here to stay.
Almost most every major car manufacturer has incorporated an electric vehicle option.
Considering the range that you will need day-to-day may be the most important factor in deciding which car to choose.
Lately, it seems we can't go a year without at least one electric vehicle (EV) manufacturer releasing a new car model at a ludicrously quick speed. Tesla is particularly good at this — just when we all thought the Model S could not get any faster, Elon Musk introduced a new version that obliterated the old car's acceleration times with the automotive equivalent of warp drive.
While Tesla was the first company to bring super-fast electric cars to the masses, in the past two years or so, a variety of new and established car companies have introduced their own EVs that will astonish your passengers when you step on the accelerator. These companies include BMW, Audi, and Porsche. What makes electric cars even more impressive is the fact that they can achieve their staggering acceleration while still being functional, quiet, and comfortable. Below, we have compiled a list of the top 10 fastest electric cars that are either on sale now or will be in the very near future. Without further ado, let's dive in.
#10. Audi RS e-Tron GT
With a top speed of 155 mph, the Audi RS e-Tron GT is the tenth fastest electric car in the world today. The Audi e-Tron is a good reminder that the German automaker is staying true to its roots as it transitions to electric vehicles. The car has an ultra-high-strength steel frame, aluminum body panels, and a high-strength steel underbody structure. It has a plug-in hybrid powertrain that consists of two electric motors, one for the front axle and one for the rear axle. Both motors are powered by permanent magnet synchronous electric motors that are built in-house at Audi's plant in Brussels, Belgium. The front electric motor provides acceleration from 0 to 60 mph in just 3.3 seconds. The vehicle can achieve up to 637 horsepower and 612 pound-feet of torque while maintaining great handling thanks to the Audi Quattro all-wheel-drive system.
| | |
| --- | --- |
| Top Speed: | 155 mph (249 km/h) |
| Acceleration (0 to 60 mph): | 3.3 seconds |
| Range: | 232 miles |
| MSRP: | $142,400 |
#9. Porsche Taycan Turbo S
The Taycan Turbo S might not be the perfect electric car, but with its performance stamina and driving verve, it has become one of the most engaging sports cars. Porsche Taycan has a high-tech and highly customizable interior with a striking appearance. With its lively steering, this car keeps reminding the driver that they are driving Porsche. With a 93.4 kWh battery pack, the Turbo S model has the ability to blast from zero to 60mph in 2.6 seconds and boasts a top speed of 161 mph. This car has a horsepower of 751 and a maximum range of 235 miles when fully charged. Turbo S model has an architecture of 800-volt that makes it fast at charging. It only takes as little as 21 minutes to increase the range from 24 to 188 miles.
| | |
| --- | --- |
| Top Speed: | 161 mph (259 km/h) |
| Acceleration (0 to 60 mph): | 2.6 seconds |
| Range: | 235 miles |
| MSRP: | $185,000 |
#8. Tesla Model 3 Performance
Among the fastest electric cars in the world today, this is the most affordable EV with a starting price below $60,000. Moreover, who could have thought a sensible family car would match a McLaren F1 to 60mph? That is exactly what you get with the Tesla Model 3, along with a 162mph top speed, boots in the front and back, seating for five, and a range of up to 329 miles using the WLTP standard. The car also has two fixed electric motors mounted on the axle. Tesla Model 3 Performance takes just 3.1 seconds to accelerate from zero to 60 mph, making it one of the fastest electric cars on the market today.
| | |
| --- | --- |
| Top Speed: | 162 mph (250 km/h) |
| Acceleration (0 to 60 mph): | 3.1 seconds |
| Range: | 329 miles |
| MSRP: | $58,990 |
#7. Tesla Model X Plaid
The Model X Plaid should be on your shortlist if you are looking to go fast with doors that open upward instead of out without purchasing a supercar. It has a top speed of 163 mph and can haul you and your family from 0-60mph in 2.5 seconds. This car has three different motors used to power the four wheels, which gives it impressive acceleration performance. When you combine them, they make up to 1,020 horses. It's also one of the most popular Tesla vehicles, and it's easy to see why: this sleek, high-tech SUV looks great and offers plenty of practicality.
The key to the Model X's appeal is its versatility. Whether you want an SUV or a crossover, you can get your pick of two different battery sizes depending on whether you need more range or performance. It also offers a full-size trunk and a lift gate for easy loading. Plus, the Model X boasts one of the highest safety ratings among all-electric cars. This all adds up to an impressive package that's sure to impress.
| | |
| --- | --- |
| Top Speed: | 163 mph (262 km/h) |
| Acceleration (0 to 60 mph): | 2.5 seconds |
| Range: | 313 miles |
| MSRP: | $119,990 |
#6. Lucid Air Dream Edition Performance
The Air, which is Lucid's first electric vehicle is arguably one of the most eagerly awaited EVs of the year. The car was made famous by former Tesla employees and its projected performance figures make it hard to ignore. It will accelerate from 0 to 60 mph in just 2.5 seconds and has a top speed of 169 mph, making it one of the fastest electric cars in the world. The Dream variant will also boast 1,111 horsepower and an estimated EPA range of 471 miles.
The brand's bosses claim that the top-spec Air Dream Edition will have a battery range of 113kWh that delivers a 517-mile range. The car will have zero artificial noises, and even when you stomp the accelerator, you will only hear the sound of whine powering the wheels of dual electric motors. These specs make it a very appealing electric car.
The Air Dream has been in development since 2016, and Lucid hopes to have it on the market by the end of 2022. The company hasn't released details on the cost of the vehicle yet. It has shown the car in prototype form, and the design is expected to be very sleek and stylish. Lucid has said the car will have "More range, more capacity, and more excitement than any other electric car in the world."
| | |
| --- | --- |
| Top Speed: | 169 mph (271 km/h) |
| Acceleration (0 to 60 mph): | 2.5 seconds |
| Range: | 471 miles |
| MSRP: | $169,000 |
#5. 2022 Tesla Model S Plaid
Most of you already know about this car because of its grand entry into the market this year. It shattered most of EV's current scene. The Model S Plaid came with some ridiculous features that are enough to put any car to shame, not just electric supercars. For instance, a driver was able to cover a quarter-mile in just nine seconds during a road test. Tesla says the car can go from 0 to 60 in 1.99 seconds and has a top speed of 200 miles per hour. Tesla added another motor to this car's dual-motor setup making them three motors totaling 1,020 horses when they are combined. A battery pack of 99 kWh powers Model S Plaid. The vehicle weighs 4,766 lbs. (2,161 kg) and can cover 396 miles on a single charge.
| | |
| --- | --- |
| Top Speed: | 200 mph (321 km/h) |
| Acceleration (0 to 60 mph): | 1.99 seconds |
| Range: | 348 miles |
| MSRP: | $129,900 |
#4. Lotus Evija
The Lotus Evija is an electric sports car manufactured by Lotus Cars, a British automobile manufacturer. It was revealed back in July 2019 as the first electric car to be manufactured by the company. It is expected that the Lotus Evija will be one of the most stylish electric cars when it's released in 2022. The car's design is inspired by the company's racing cars of the 1950s and '60s and will be fully autonomous, making it a very advanced vehicle. The company claims that Lotus Evija will be able to accelerate from 0 to 60mph in under three seconds and have a top speed of over 200mph.
| | |
| --- | --- |
| Top Speed: | 200+ mph (321+ km/h) |
| Acceleration (0 to 60 mph): | Under three seconds |
| Range: | 250 miles |
| MSRP: | $3.1 million |
#3. New Tesla Roadster
In 2008, Tesla announced its entry into the electrification scene with its first electric car, the Roadster. This was the first one ever to have the Tesla badge. However, in 2017, Tesla revealed the Roadster 2.0 with more Tesla characteristics and traits. The Roadster 2.0 was expected to come out in 2020, but here we are in 2022 with no sign of it, but still optimistic it will be in the market the following year. Nonetheless, the Roadster 2.0 has impressive specs. It will have two fixed motors: on the front and the rear axle.
This car's horsepower is not yet revealed, but it will make 7,376 pounds-feet at the wheels of torque. This will allow the EV to sprint from 0-60mph in just 1.9 seconds. The company claims that it will offer optional SpaceX packages with ten rocket thrusters in the car. This will reduce the acceleration time to 1.1 seconds, making it even faster. The top speed of the new Tesla Roadster will be more than 250 mph and a maximum range of 620 miles.
| | |
| --- | --- |
| Top Speed: | 248 mph (399 km/h) |
| Acceleration (0 to 60 mph): | 1.9 seconds |
| Range: | 620 miles |
| MSRP: | $200,000 |
#2. Aspark Owl
The Owl was unveiled back in 2020 by Aspark, and it was claimed to be the fastest accelerating electric vehicle in the world. Those claims have since been proven and the Owl's acceleration from zero to 60mph in just 1.69 seconds has been verified. Powered by four electric motors with a staggering combined output of 1985bhp, the Owl has a top speed of 249 mph, making it the 2nd fastest electric car in the world today. Aspark Owl is just a hypercar with all the great features you can imagine. It is also the first fully electric vehicle to use a carbon fiber monocoque chassis. This is the same type of chassis used in million-dollar sports cars like the Ferrari 488.
| | |
| --- | --- |
| Top Speed: | 249 mph (400 km/h) |
| Acceleration (0 to 60 mph): | 1.69 seconds |
| Range: | 280 miles |
| MSRP: | $3.2 million |
#1. Rimac Nevera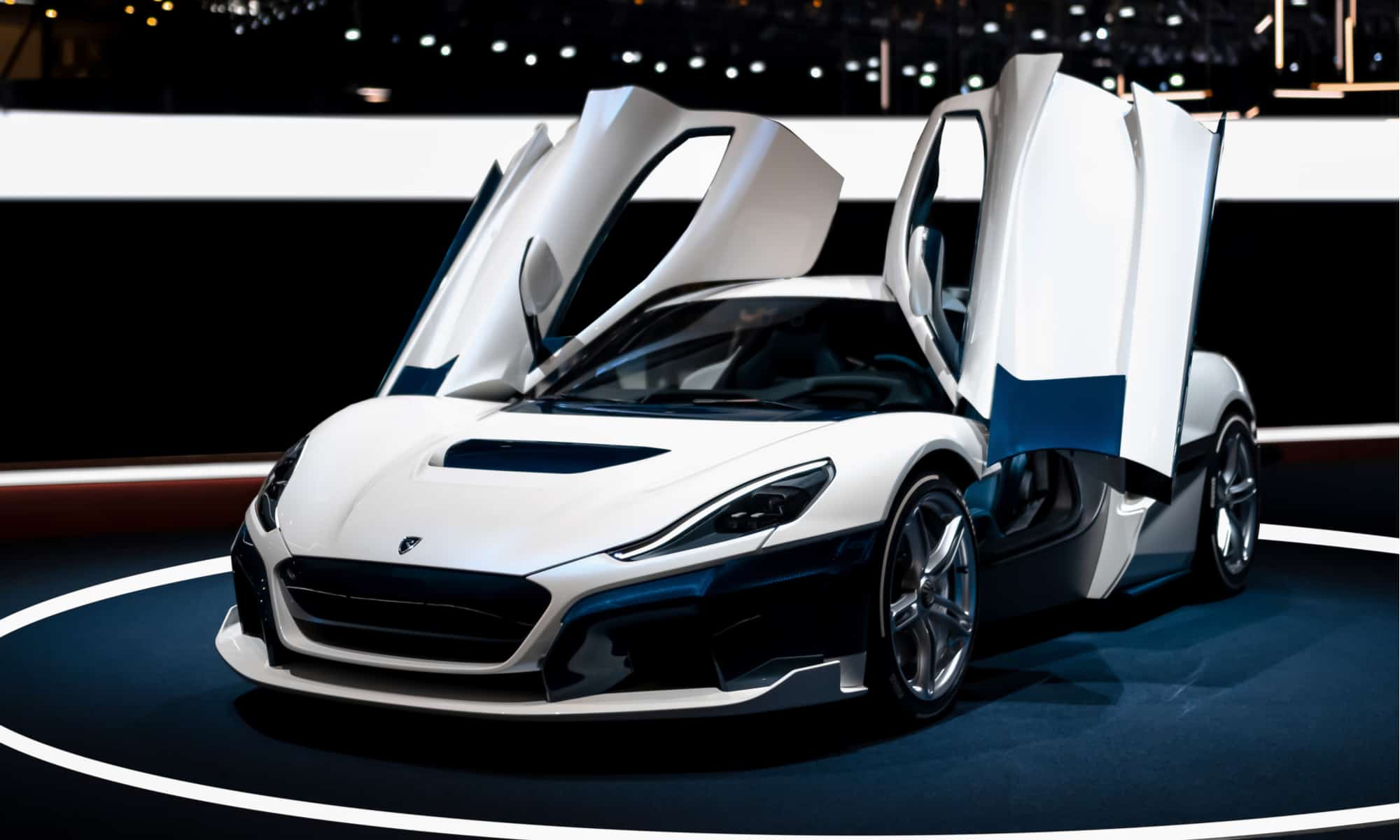 The Croatian EV manufacturer Rimac has wasted no time in staking its claim to the title of "world's fastest car." Powered by four electric motors with a staggering combined output of 1,888bhp, the Nevera has already rattled off the 0-60mph sprint in 1.85 seconds. It's not just this; the car tops the list of the fastest electric cars in the world with an astonishing speed of 258 mph!
The car was unveiled at the 2018 Geneva Motor Show, but the first production prototype vehicle was not released until August 2021. Its quad-motor setup makes it an all-wheel-drive car and generates 1,914 horsepower and 1,741 pound-feet of torque. The 120 kWh battery enables the Nevera to go 342 miles on a single charge as per the WLTP standards. According to the manufacturer, Nevera production will be limited to 150 cars and each will bear a price tag of $2.3 million.
| | |
| --- | --- |
| Top Speed: | 258 mph (415 km/h) |
| Acceleration (0 to 60 mph): | 1.85 seconds |
| Range: | 342 miles (WLTP cycle) |
| MSRP: | $2.3 million |
Bottom Line
There are many other electric car models that we have not taken into consideration because they are very far from production or just concepts. These include the Nio EP9, Buckeye Bullet 3, the Pininfarina Battista, and the Estrema Fulminea, just to name a few. We will update this list once they near production or when we have more new electric cars come up – which is bound to happen in the coming years.
Up Next…
We've got plenty more articles detailing information about electric cars. Read these next!