Key Points:
The Tinba Virus, or Tiny Banker virus, is a trojan malware designed to infect end-user devices to compromise financial website accounts and steal data sent to and from banking sites.
The bank trojan can inject itself into system processes like explorer.exe, firefox.exe, and svchost.exe, creating a serious issue in cybersecurity.
Man-in-the-Browser attacks are a hacker technique that injects fill-out forms for users to willingly give their personal information to the virus creator.
What is the Tinba Virus?
The Tinba Virus, or Tiny Banker virus, is a trojan malware. It is designed to infect end-user devices to compromise financial website accounts and steal data sent to and from banking sites. This would allow the hacker to gain access to financial information and steal money from their victims. While trojan malware and similar malicious code aren't unique, the Tiny Banker trojan is. It stands alone as the smallest known trojan in existence at only 20KB. This makes it especially hard to detect and incredibly efficient.
The Tiny Banker trojan was first discovered in 2012 on thousands of infected computers in Turkey. In an unfortunate turn of events, the source code of the malware was leaked online which led to a series of individual revisions by hackers across the world. Each new revision made the bank trojan even harder to detect and remove. The silent banker attack aspect isn't all the Tinba virus is capable of. Even though it is only 20KB in size, it has an effective and dangerous payload. The bank trojan can also inject itself into other system processes. Most notably, it can insert itself into explorer.exe, firefox.exe, and svchost.exe making a serious issue in cybersecurity.
While it may have initially been discovered in Turkey, researchers from antivirus makers Avast discovered that the bank trojan had two dozen financial institutions in the US such as TD Bank, Chase, HSBC, Wells Fargo, PNC, and Bank of America. The malicious code has found its way into Europe and Australia as well.
Other names for the Tinba virus include:
Tiny Banker Trojan
Zusy
Tinba
Tinba trojan
How Does the Tinba Virus Work?
The Tinba virus works by using an exploit known as the Rig Exploit kit to make use of vulnerabilities in Silverlight and Flash. The exploit allows malicious code to download and execute a malware payload. After infection, the malicious code injects forms that appear authentic for the user to fill out their account information. The method of infection has changed since the underground release of the source code behind the malware. The changes were made to circumvent cybersecurity efforts at prevention. Hackers are determined to use the software to steal customer data and financial details for personal gain. The malicious code that makes the Tinba virus is not dependent on the method of infection.
Historically, infected websites have distributed Tiny Banker through phishing emails and fraudulent advertising content. When a system with applicable vulnerabilities runs Tiny Banker, it copies itself under the name bin.exe inside the %AppData% folder which renders it invisible to common computer users.
While the tiny banker trojan is mostly used to inject forms for users to give their account information to the creator of the virus, Tinba has also been used to spy on computer users through screen logging and webcam access.
Researchers have discovered that the Tinba virus can be installed as either an executable file or an encrypted configuration file. The discovered configuration file was viewed in plaintext with aPLib decompression. Researchers used this plaintext to discover that the trojan targeted banking institutions across the world.
How Tinba Uses Man-in-the-Browser Attacks
Man-in-the-Browser attacks are a hacker technique that injects fill-out forms for users to willingly give their personal information to the virus creator. It does this by intercepting keystrokes before they are sent over encrypted HTTPS protocol which allows the trojan to bypass safety protocols.
This method works by using malicious code written in JavaScript to dynamically emulate what appears to be authentic forms for many banking websites. The authentic appearance of the forms is what makes the trojan difficult for users to detect. In some cases, the injected forms would create a prompt stating the financial institution required that the user re-enter their account details. Then, it provides forms outside of the website's banking security to allow the hacker to gain credit card data, account names, passwords, social security numbers, and any other sensitive information the hacker requires to move funds or available balances to cash mules.
The man-in-the-middle method is especially dangerous as it allows the hacker to gain sensitive information without the need to get through banking security. The information can be used by the hacker to gain proper access to financial accounts without creating suspicion.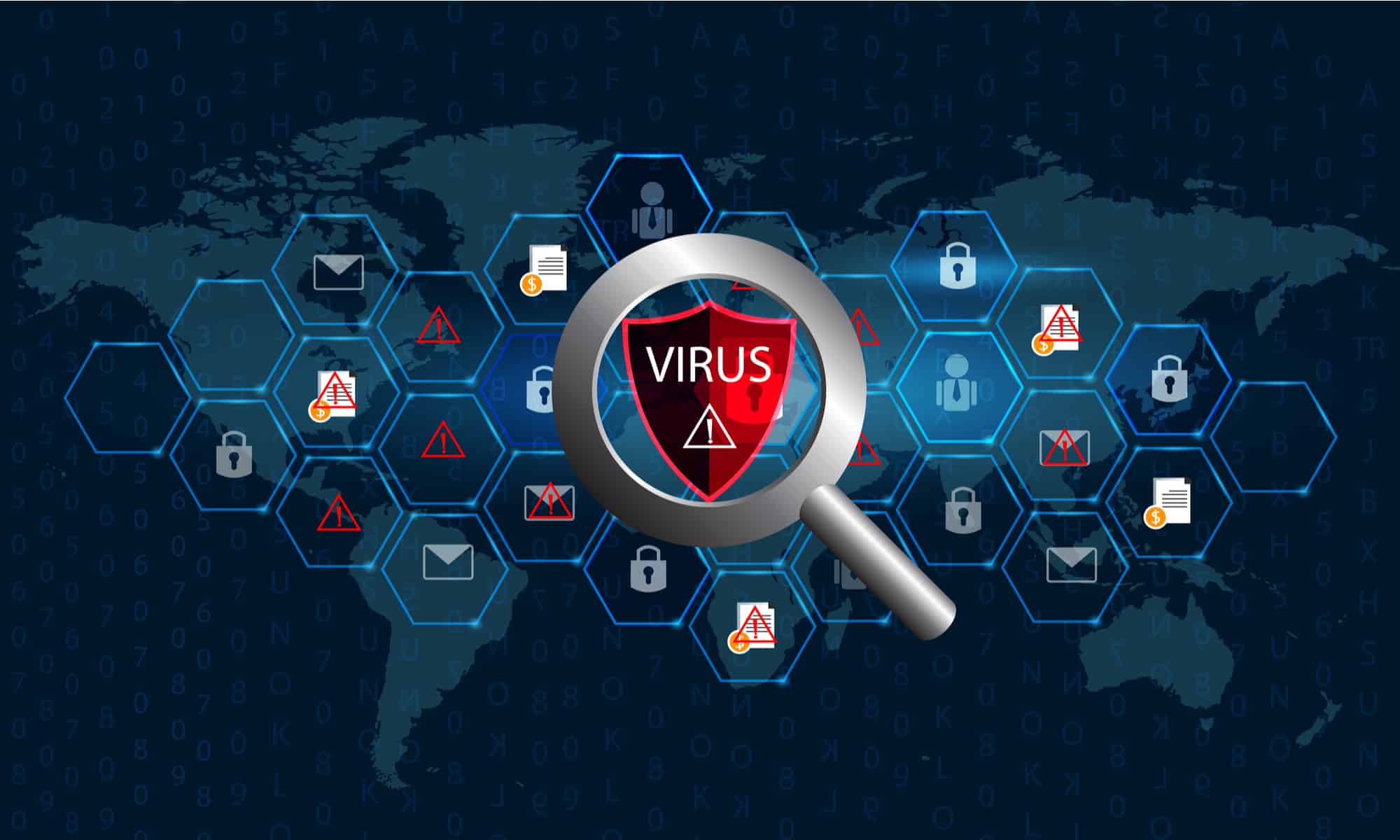 Symptoms of the Tinba Virus
As a silent banker attack, the tiny banker trojan shows almost no symptoms to the computer user. The virus lays dormant until it detects the user is attempting to access a banking website. Pop-ups that occur on banking sites are thought to be suspicious. If you are concerned about a potential trojan infection, there are no effects that can be seen when they run. Instead, you'll want to avoid entering sensitive information into any suspect forms. It is recommended that you run a full scan in your chosen antivirus software. Full scans can take some time, but they are the best method to find and remove unwanted malicious software on your device. It may be beneficial to keep a backup of your system in case the trojan is dug in deep.
Effects are not often seen until your banking accounts have significant changes as the creator of the trojan intends for the virus to steal your information rather than brick your computer. For this reason, there are no obvious symptoms.
How to Get Rid of the Tinba Virus
As previously stated, the most common methods for a tiny banker trojan to download onto your system are through untrustworthy or infected websites, clicking pop-up ads, or through attachments or links in phishing e-mails. To avoid these pathways, you can make use of antivirus software like Avast, Webroot, or Malwarebytes. Microsoft has even gone as far as creating a built-in system of defense known as Windows Defender to help detect the effects of malware.
If you suspect you have contracted a trojan on your device, you can use your chosen antivirus software to perform a full scan on the device. This should locate any potential malware and schedule it for removal. As most antivirus firms supply banker cleaners, tiny bankers will be seen and removed as well.
If you don't feel at ease using only an antivirus, you can keep a full backup of your systems data. This method allows you to completely clear out the current state of your main drive and restore to a previous point ensuring that any unwanted software is removed entirely as if it never existed.
The Best Antivirus Software for the Tinba Virus
Safety concerns around the silent banker attacks done by the Tinba virus are justified. As such, nearly every major antivirus firm supplies banking security and banker cleaners. Among the top suggestions for antivirus software are Malwarebytes and Avast. If you have a trusted antivirus provider already, you are likely equipped to remove trojans like the Tinba virus already. As a side note, antivirus software often helps guide users in trojan prevention as well.
Microsoft's Windows Defender has a built-in trust mechanism that can help users to steer aware of websites that are a safety concern and get rid of any potential fraudulent pop-ups. The best cybersecurity practices are often centered around prevention rather than waiting to get rid of a virus once infected.
It's important to remember that a tiny banker trojan finds its way onto your device through infected websites. Any site that seems untrustworthy may be able to download and replicate a trojan on your device. To avoid this, use antivirus software or Windows Defender.
Antivirus Software to Consider:
Are you interested in learning about other computer viruses? Check out our complete guide!
Up Next…
The image featured at the top of this post is ©wk1003mike/Shutterstock.com.