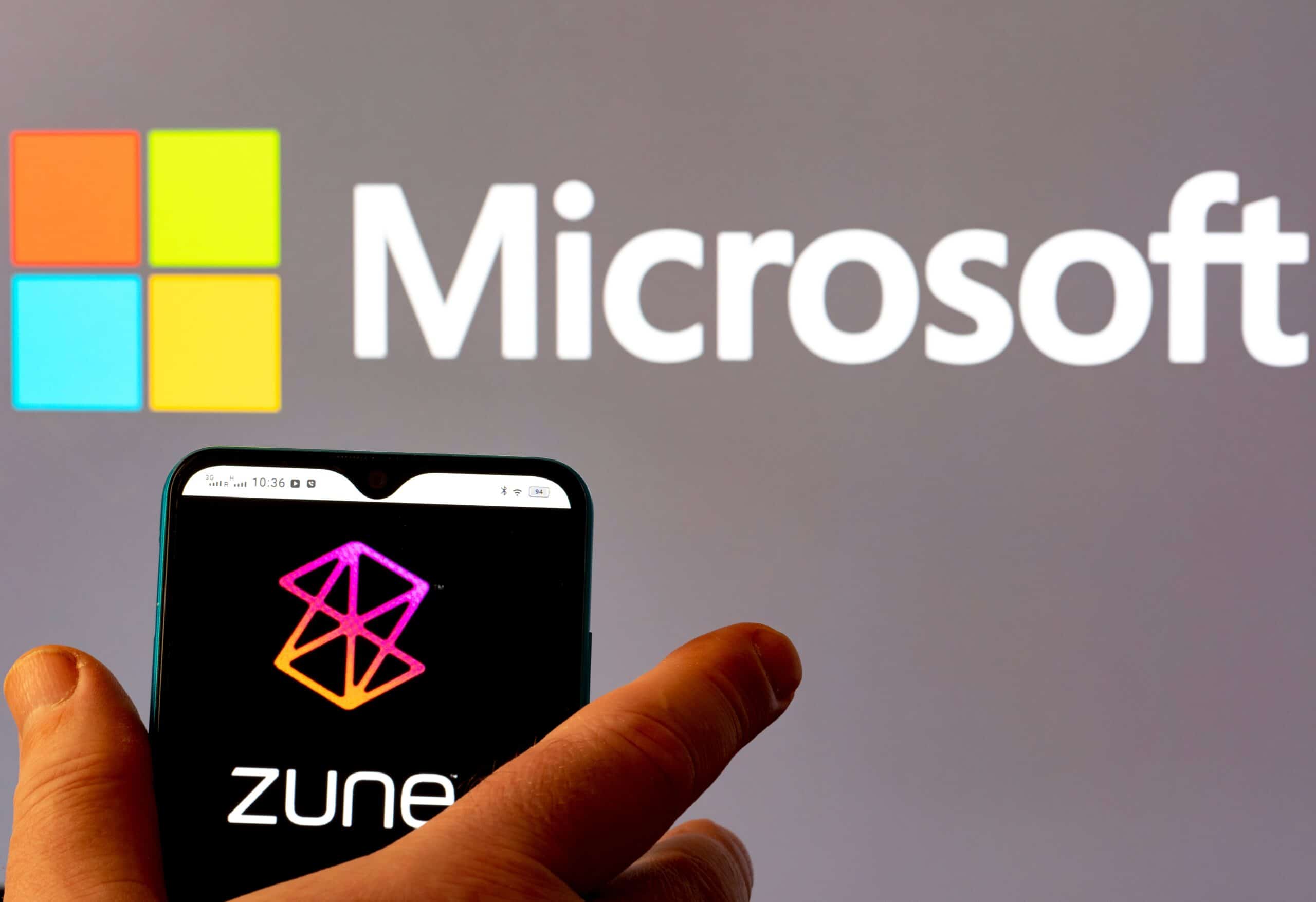 Key Points:
Microsoft's attempt to compete with Apple's iPod was the Zune.
Perhaps the main reason Zune failed was because it was technologically behind the iPod by a few years.
Today, the MP3 player has pretty much become obsolete as a stand alone device.
For those who don't remember, it's hard to truly describe just how massive the MP3 craze was in the 2000s. Spawned by the enormous success of the iPod, so many different tech companies were desperate to create their own version of Apple's highly profitable music player. For Microsoft, that was the Zune. While it was undoubtedly one of the most valiant efforts to tap into the iPod's triumph, the Zune failed regardless.
But why? What's the real reason the Zune failed so spectacularly? After all, Microsoft is just as big and just as iconic as Apple. Why would one fail while the other succeeded? As it turns out, the answer isn't so simple. Zune failed due to a whole slew of reasons, each one just as much to blame as the others. Let's take a look at the complete history behind Zune's failure below.
The Significance of the Zune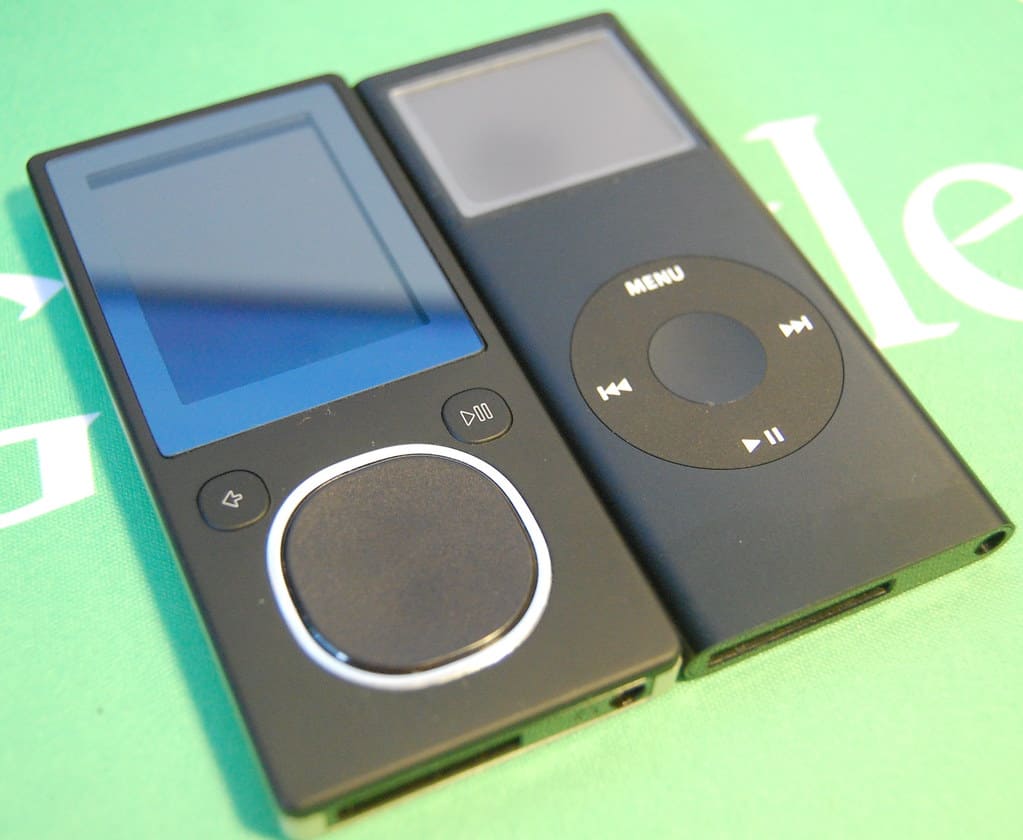 While it's nothing more than a blight on Microsoft's reputation today, the Zune had real potential upon its first release in 2006. The iPod had been around for about five years, and many iPod users had their fair share of complaints and wishes for future MP3 players from Apple. Microsoft had the chance to listen to Apple users and implement their wishlists into their own iPod competitor. Alas, this significant opportunity was not exactly utilized in the best way.
Still, there's no denying this significance: If it had been successful, the Zune could have shown Apple that the first to do something doesn't always mean you're the best possible version of said thing. In other words, Microsoft could have told the world that the iPod might've done the high-tech MP3 player first, but the Zune did it better. Unfortunately, in practice, the Zune did not do it better.
Zune's Reception From Critics
Critics took immediate notice of how Microsoft had missed its opportunity. A bulky design, an unappealing brown color, and a lack of innovative design compared to the time's current-gen iPod. None of these factors were doing Zune any favors. These initial goofs put a bad taste in consumers' mouths and just never went away. The Zune was destined to be balked at forevermore.
It's worth mentioning that, weirdly enough, some have since changed their tune about the Microsoft Zune. It's become something of a cult classic product in the decade since its demise. Now that the iPod has officially been discontinued, too, it's much easier for consumers to look at the two competing MP3 players as equals instead of rivals. Hindsight can be a beautiful, strange thing.
Zune Specs
Manufacturer
Microsoft
Release Date(s)
November 2006 (First Generation)
November 2007-September 2008 (Second Generation)
September 2009 (Third Generation)
Storage
4, 8, 16, 30, 32, 64, 80, and 120 GB
Music Store
Zune Marketplace
Key Features
FM radio, Zune Social, Zune Music Pass, Quickplay, Wireless sync
Discontinued
June 2012
Zune: The Complete History
Apple's iPod had already reigned supreme for three years since 2001. Panic had spread throughout countless other tech companies. What was to be done about this fancy MP3 player and its colossal market share? The head honchos at Microsoft decided to repurpose Toshiba's Gigabeat S and Microsoft's MSN Music to create the Zune and the Zune Marketplace.
Redeveloped under a new name, the Toshiba 1089, it looked like Microsoft now had a real chance at some skin in the game. If all went according to plan, they'd have a state-of-the-art MP3 player and a digital music store just like the iPod and iTunes. Rebranded as Zune and Zune Marketplace shortly before their release on November 14th, 2006, Microsoft hoped that their several failed attempts to best Apple would finally result in victory.
In its early days, Zune had several unique components that set them apart from the iPod. For one, Zunes were far better suited for socializing. For example, users could send songs to other nearby Zune users completely wirelessly. Any song sent over Wi-Fi could be played three times in 72 hours. Microsoft really wanted to do more than just replicate Apple's success. They wanted to be MP3 innovators, too.
Early Signs of Imminent Failure
Critics and audiences reacted to the first-generation Zune with jokes about its odd size and unusual color, something Microsoft hadn't anticipated. So, they immediately got to work on a second generation hoping to correct course after the complaints about the first-generation Zune.
These second-gen Zunes came equipped with a touch-sensitive "squircle" — a square with rounded edges — and a new user interface. Needless to say, these second-generation devices were much more in line with the familiar aesthetic of the iPod, which was already on its sixth generation at this point.
For what it's worth, the second generation Zunes — released between November 2007 and September 2008 — really gave it their all. The ability to flag songs heard on the radio for purchase later, new games, audiobook support, and mobile access to the Zune Marketplace over Wi-Fi. Microsoft didn't hold back this time, trying not only to meet the iPod's success but also to surpass it.
The Eventual Demise of the Zune
By the time the third generation of Zune products came out in September of 2009, it was abundantly clear that Microsoft had missed the boat. Zune had twice unsuccessfully attempted to outsell the iPod. Sadly, there was just no chance Microsoft's flagship MP3 player could pull off an upset anymore. Still, they gave it one last shot with the third generation Zune.
Opening up Zune Pass to the internet music streamers, introducing Zune Channels, and going full touchscreen, the third generation Zune was a big swing that just didn't connect with consumers. After three fumbles in a row, the fate of the Zune was effectively sealed. It had failed, and it had failed spectacularly.
Why the Zune Failed
While various factors contributed to the failure of the Zune, you can really pin it on one major thing in particular: Microsoft gave consumers no reason to pick the Zune over the iPod. Sure, the first, second, and third-generation Zunes had their fair share of cool features, but what was the point when the iPod was already so much further ahead, technologically speaking?
For context, look at the respective release histories of the Zune compared to the iPod. When Zune launched its first-gen device in 2006, the iPod Classic had already reached its fifth generation. Concurrently, the iPod Mini had reached its second generation, the Nano and the Shuffle were preparing for their second generations, and the Touch was only a year away. Meanwhile, the Zune was more or less equivalent to Apple's first generation iPod from 2001.
The long and the short of it is that Microsoft came too late to the party. Apple had worked hard to innovate the MP3 player for nearly half a decade by the time Zune hit stores, and users had long made their minds up. They were loyal to the iPod, and there wasn't going to be a way to change that without something truly revolutionary. Microsoft's Zune simply wasn't that product. It's a classic instance of too little, too late.
Why Did the iPod Succeed?
Conversely, the Zune failed because of the iPod's success. Not only was it innovative from the get-go, it continued to be innovative with each new release. The Classic, the Mini, the Nano, the Shuffle, the Touch… Apple made an incredible, groundbreaking product with the iPod, then continued to elevate the technology to new heights with each new year.
Moreover, Apple had done all this in just a matter of years. There was no way for even the most evenly-matched competitors (like Microsoft) to know what the Apple iPod would do next. It was an amazing time for Apple, and, likewise, a terrible time for anyone trying to tap into Apple's success.
Of course, as we know, the iPod didn't last forever. As of May 2022, the iPod — along with all its different versions — met Zune's fate. Oddly enough, it happened almost exactly a decade later. It shows that, even if Microsoft had managed to best the iPod, it's not like the success would've lasted forever. The iPhone (and the subsequent smartphone boom) effectively killed the MP3 player. Now, if only Microsoft had put its energy into a smartphone in 2006 instead of an MP3 player… (Well, considering the Windows Phone, maybe not.)
Up Next:
We have more articles to read on the rise and fall of tech devices!