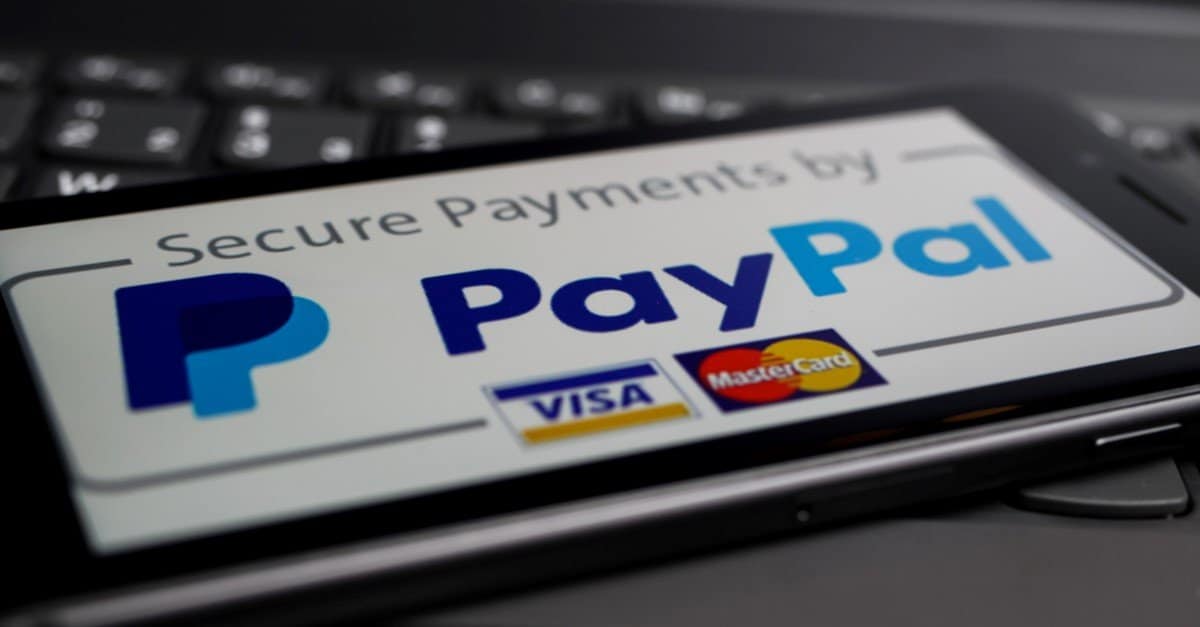 Key Points
PayPal has become one of the world's most popular online payment processors.
The PayPal Mafia was the playful pseudonym that was given to a group of PayPal's co-founders. The group consisted of some of the most influential names in Silicon Valley, including Elon Musk, Peter Thiel, and Reid Hoffman, to name a few.

They planned to use PayPal's popularity as a free service to help X.com acquire users.

While they all went their separate ways after PayPal's acquisition by eBay, the members of the PayPal Mafia continued to make waves in the tech industry, founding companies such as Tesla, SpaceX, LinkedIn, and Palantir.
The "PayPal Mafia" is a legendary group of entrepreneurs who founded, worked at, or invested in PayPal in its early days. The members of the PayPal Mafia are known not only for their immense success but also for their unique outlook on business, which prioritizes disruption, innovation, and risk-taking. In many ways, they set the standard for what it means to be a successful tech entrepreneur, and their legacy continues to inspire the next generation of innovators.
Who Was the PayPal Mafia?
The PayPal Mafia was the playful pseudonym given to a group of PayPal's co-founders and employees in the early days of the company.
Most of the members of the PayPal Mafia were friends or associates of PayPal's co-founders, Peter Thiel and Max Levchin, who preferred to hire the smartest disruptors from their inner circle over outside specialists. During the group's heyday, the average age of a member was only 23. Most had attended either Stanford University with Thiel or the University of Illinois with Levchin.
Many of the alumni of the PayPal Mafia went on to found or invest in some of today's most important tech companies, including YouTube, Tesla, LinkedIn, Yelp, and SpaceX. Coined a few years after PayPal's sale to eBay, the name "PayPal Mafia" became popular mainly due to these prolific post-PayPal successes. The group leaned into the publicity in 2007 when Fortune magazine ran an article titled "The PayPal Mafia" with a photo of many of the members dressed as mafiosos.
What Did the PayPal Mafia Create?
PayPal
PayPal, the software behind the moniker, has become one of the world's most popular online payment processors. It lets anyone anywhere use their personal electronic devices to transfer finances safely via a heavily encrypted process.
In 1998, freshly graduated from Stanford, Peter Thiel confided in his friend Max Levchin about an idea he'd had for a company that could relay money between Palm Pilots, pre-smartphone handheld computers from the 1990s. They started the company together, eventually calling it Confinity and linking customer accounts to their emails instead of their Palm Pilots.
In early 1999, Elon Musk, another former Stanford student, opened a site called X.com. The site provided banking services with an email-based payment processor similar to PayPal. In early 2000, Thiel and Musk merged their sites in an attempt to corner the market and avoid crippling competition.
They planned to use PayPal's popularity as a free service to help X.com acquire users. Once the users were on board, it would be easier to upsell a percentage of them to the site's paid services, like their S&P index fund with no minimum. This made PayPal the first online service to use a freemium model.
In 2001, they officially rebranded X.com as PayPal to avoid baggage associated with the letter X, like the X Games, the X-Files, and porn. In its first two years, PayPal ballooned to over 25 million users.
In 2002, eBay, which had once considered PayPal a competitor, acquired PayPal for $1.5 billion. Today, PayPal's total worth is estimated at around $359 billion.
Most of PayPal's original employees and disruptors found it difficult to merge with eBay's more mainstream corporate culture. By 2006, 38 of PayPal's first 50 employees had moved on. Most of these remained connected socially and professionally, working, investing, and founding new companies together in the following decades.
Members of the PayPal Mafia
Peter Thiel
Peter Thiel co-founded PayPal and was its first CEO. When PayPal was sold to eBay, Thiel earned $55 million from his 3.7% stake. Almost immediately, he invested half a million dollars into social network startup Facebook, buying 10% of the company and becoming its first outside investor.
Thiel later co-founded two investment firms, Palantir Technologies, and Founder's Fund. These firms still invest heavily in real estate, tech, and the U.S. military, police, and government. Thiel's net worth is estimated at $3.4 billion.
Elon Musk
When Elon Musk merged his financial services company X.com with Thiel's Confinity in 1999, he became PayPal's largest shareholder. Musk ended up making around $165 million from PayPal's sale to eBay.
Musk now runs multiple extremely successful tech companies, including:
Tesla, which makes electric vehicles as a pathway to more widespread sustainable clean energy
SpaceX, the first private company to launch a space program
The Boring Company, which bores tunnels beneath city real estate to try to solve traffic problems
Neuralink, which is developing the first commercial brain-machine interfaces
Musk's net worth fluctuates with stock prices but is currently estimated at around $300 billion, putting him and Jeff Bezos on a perpetual seesaw for the title of the World's Richest Person.
Max Levchin
Another co-founder of PayPal, Max Levchin was its first CTO and contributed heavily to its anti-fraud technology. After making $34 million from PayPal's acquisition, Levchin became an early investor in Yelp and founded two tech companies, Affirm and Slide, eventually selling Slide to Google for $180 million.
Levchin continued to focus on anti-fraud tech, later developing successful commercial applications for CAPTCHA, a service that authenticates users online via challenge-response tests. In 2015, he founded the Levchin Prize, which awards two annual prizes of $10,000 to any person or group that contributes significantly to cryptography.
Levchin's net worth is currently around $3.3 billion.
David O. Sacks
David O. Sacks was PayPal's first COO. After leaving PayPal, he founded Geni.com, a genealogy site, and Yammer, an app for inter-office communications. In 2012, Microsoft acquired Yammer for $1.2 billion.
Sacks went on to finance and produce the 2005 film Thank You For Smoking, which was nominated for a Golden Globe. He also co-founded a venture capital firm called Craft Ventures. His angel investments include Facebook, Airbnb, Scribd, Palantir, Slack, Affirm, and OpenDoor. His net worth is unknown.
Roelof Botha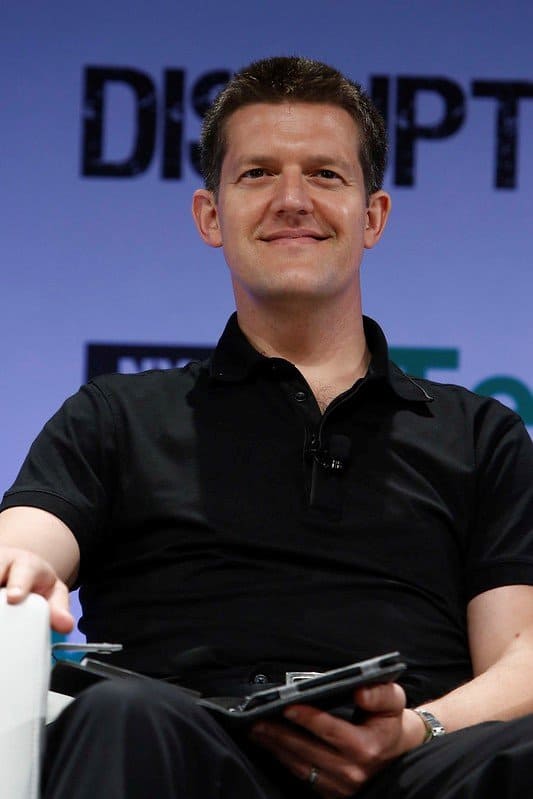 Roelof Botha was PayPal's CFO and was influential in negotiating its sale to eBay. He later became a partner at venture capital firm Sequoia Capital and now helps direct 13 companies, including Tumblr, Evernote, Xoom, and Jawbone.
His exact net worth is unknown, but Botha made it on Forbes' 2021 Midas List of the world's best venture capital investors.
Steve Chen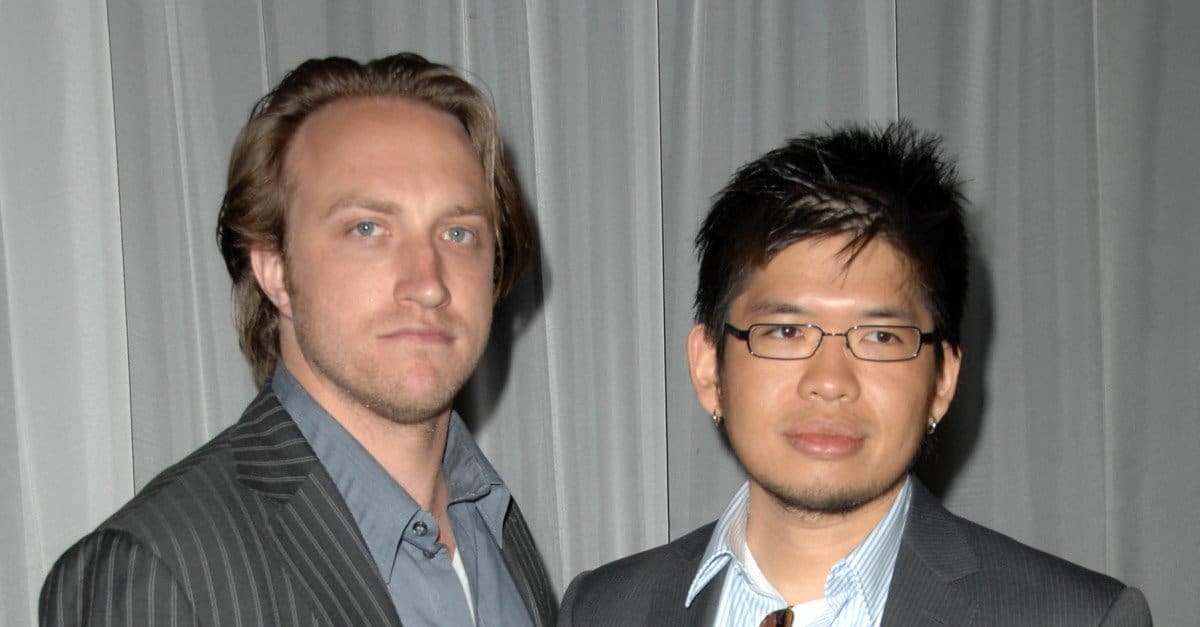 Steve Chen was the head engineer at PayPal. Upon leaving, he co-founded YouTube with Chad Hurley and Jawed Karim, eventually being named its CTO.
Chen received around 700,000 shares of Google when Google acquired YouTube. Many of these shares are in a trust estimated to be worth around $2 billion. Besides his shares in Google, Chen's estimated net worth is around $500 million.
Reid Hoffman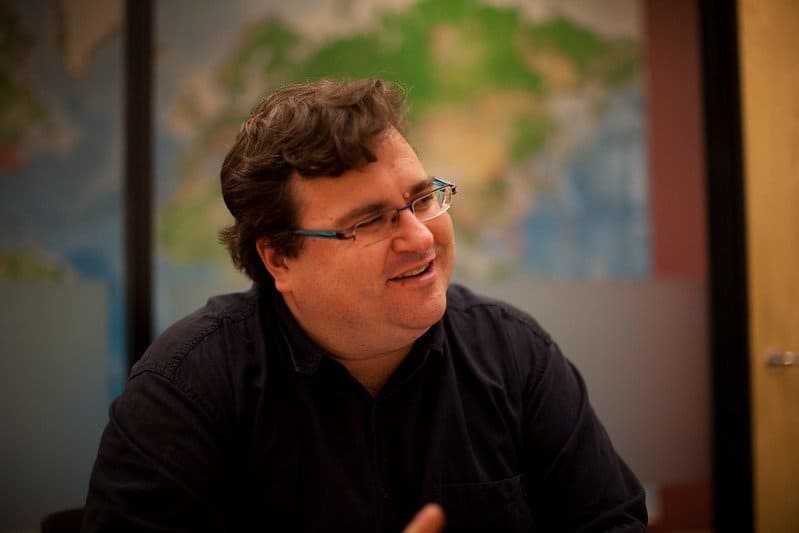 The eldest member of the PayPal Mafia, Reid Hoffman was its executive vice president, handling external communications and putting out fires.
In 2002, he left PayPal to co-found LinkedIn, eventually joining Microsoft's board of directors when they acquired the company. Hoffman has also angel invested in more than 80 tech and real estate companies, including Airbnb and Coda. He has an estimated net worth of $2.4 billion.
Ken Howery
Ken Howery helped co-found PayPal and acted as its CFO between 1998 and 2002. After PayPal's takeover, he stayed for a short while at eBay as Director of Corporate Development.
In 2005, he co-founded Founder's Fund with Peter Thiel and Luke Nosek, investing in Airbnb, Spotify, Lyft, and Stripe. In 2019, Trump named him U.S. Ambassador to Sweden. His net worth is approximately $1.5 billion.
Chad Hurley
Chad Hurley was PayPal's original web designer, responsible for their first logo. He co-founded YouTube with Karim and Chen after leaving PayPal, helping to develop the company's sharing and tagging features. Google's acquisition of YouTube earned him over 730,000 Google shares.
Hurley has been a co-owner of the Warriors in the NBA, the LA Football Club in the MLS, and Leeds United in the Premier League. His net worth is in the neighborhood of $400 million.
Eric M. Jackson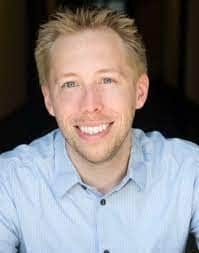 At PayPal, Eric Jackson acted as the marketing executive. When he left the company, he was hired by WND Books as their chief executive. He later co-founded a secure data storage and file-sharing company called CapLinked.
Jackson is most famous for writing about the early days of PayPal in his book "The PayPal Wars." He also makes frequent appearances on conservative television and radio stations.
We earn a commission if you make a purchase, at no additional cost to you.
Jawed Karim
Jawed Karim was one of PayPal's first engineers and helped to create the real-time aspects of their anti-fraud protections. He left PayPal to co-found YouTube with Chen and Hurley in an informal role as an advisor. He also uploaded the site's first video, a short clip of Karim at a zoo. He received 137,000 Google shares when Google bought the company.
In 2008, Karim launched a startup called Youniversity with the goal of investing in students' business ideas. He also invested in Airbnb in its early days. Today, his net worth is estimated to be just under $200 million.
Jared Kopf
Jared Kopf joined PayPal as assistant to Peter Thiel only a few months before its sale to eBay. He then followed Thiel to both Founder's Fund and Clarium, helping to lead the firms to invest successfully in LinkedIn and Friendster.com. He later joined Levchin to help co-found Slide.
Today, he runs an online coupon depot called HomeRun as its CEO. His net worth is somewhere around $140 million.
Dave McClure
Dave McClure worked at PayPal for four years as Director of Marketing. He worked with Thiel at Founder's Fund after PayPal then left to open his own investment firm, 500 Startups. He's backed nearly 2,000 startups in 60 countries, among them Udemy, Credit Karma, and TalkDesk.
McClure is probably best known for his venture capital finance blog, 500 Hats. He has a net worth of about $10 million.
Andrew McCormack
Andrew McCormack was another assistant to Peter Thiel at PayPal, helping him with the successful IPO. He went on to help Thiel launch Clarium Capital.
Today, he's a partner at another venture capital firm he founded with Thiel, Valar Ventures. He also owns a popular restaurant group located in San Francisco. Online estimates of his net worth are around $12 million.
Luke Nosek
Luke Nosek was one of the co-founders of PayPal, eventually working as Vice President of Marketing and Strategy. Afterward, he joined Thiel and Howery to become a partner at their investment firm, Founder's Fund.
He later developed a deep interest in cryonics and convinced Thiel to join him in investing in posthumous cryonic suspension. Nosek also became the first angel investor in Musk's rocket technology company, SpaceX, and still sits on the board of directors.
Keith Rabois
Keith Rabois' position at PayPal was the Executive Vice President of Business Development, Public Affairs, and Policy. After PayPal's sale, he joined LinkedIn to work as Vice President of Business and Corporate Development. He also later held important positions at Max Levchin's media sharing company Slide and Jack Dorsey's mobile payment platform Square as well as Yelp, Scribd, and Xoom.
In 2019, he joined Thiel's Founder's Fund as a partner. His current net worth is around $1 billion.
Jack Selby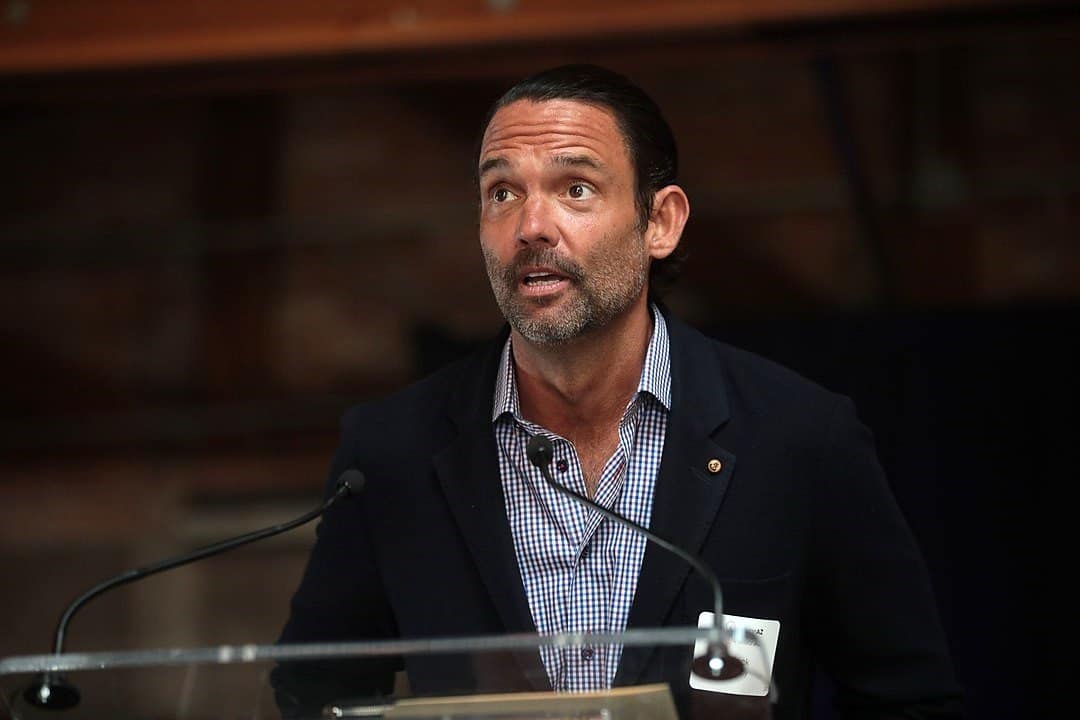 Jack Selby was PayPal's Senior Vice President in charge of corporate and international operations. When PayPal was sold, he went on to become an angel investor in Musk's SpaceX and Levchin's Affirm. He also helped fund films such as "Fastball" and "Act of Valor."
Selby sits on the Board of Trustees at Hamilton College, where he graduated with a bachelor's degree in economics. He also contributes philanthropically to the Navy SEAL Foundation.
Premal Shah
Premal Shah worked at PayPal for six years as the Product Manager. Upon leaving the company, he became president of Kiva, an international non-profit organization that connects struggling students and entrepreneurs with online investors. Kiva has helped its charitable causes to the tune of more than $1 billion.
Shah currently helps direct a large number of non-profit organizations, including, Change.org, the Center for Humane Technology, and VolunteerMatch. He's also a co-founder of renewable energy investment platform Renewables.org. His net worth is around $7 million.
Russel Simmons
Russel Simmons was the Lead Software Architect at PayPal. He later co-founded Yelp with Jeremy Stoppelman, serving as CTO until 2010 when he decided he wanted to travel more and moved to an advisory role.
Jeremy Stoppelman
Jeremy Stoppelman started working with PayPal as the Vice President of Engineering when it was still called X.com. He left when the company was sold and immediately co-founded Yelp with Simmons. Stoppelman was instrumental in convincing Levchin to invest $1 million in their idea.
Stoppelman's net worth is currently over $200 million.
Yishan Wong
Yishan Wong began his career as PayPal's Engineering Manager. In 2005, he left PayPal to become Director of Engineering at Facebook. In 2012, he joined Reddit as CEO but stepped down two years later due to disagreements with some of the other board members.
Wong is currently an advisor at Quora and a co-founder of Sunfire Offices. Since 2011, he's also worked with Forbes Magazine as a contributing editor. In 2020, Wong started a non-profit organization called Terraformation that hopes to mitigate climate change with global reforestation projects. He has a net worth of $5 million.