Are you curious about the most popular EVs in New Jersey? In New Jersey, electric vehicle sales are fueled by extensive rebate programs and incentives for consumers. These factors have helped to push New Jersey into the top 10 states with the highest electric vehicle registrations.
New Jersey residents are jumping on the electric vehicle trend in incredible numbers. The most popular vehicles combine style, performance, advanced technology, and sustainability. This article will take an in-depth look at the state of electric vehicles throughout the state of New Jersey, and examine some of the most popular models on the market today.
Total Electric Vehicles Sold in New Jersey
As of 2023, the Alternative Fuels Data Center of the U.S. Department of Energy reported a total of 47,830 all-electric vehicles registered in the state of New Jersey. In total, this makes up about 0.50% of all registered vehicles in the state. Plus, when you factor in the number of registered hybrid-electric vehicles, this number grows to 91,515. The number of registered all-electric vehicles is climbing faster than the number of hybrid-electric vehicles.
Total EV Sales in New Jersey
New Jersey has seen incredible growth in the sale of EVs. Across the US, New Jersey is ranked 6th in the total number of EV sales. Over the past decade, New Jersey has seen the total number of EVs jump from just 251 in 2011 to over 49,175 in 2021. When you include hybrid-electric vehicles this number jumps even higher to over 91,000. In 2022 alone, electric vehicles made up around 8% of all new car sales.
This growth can be attributed to a rise in public interest, improved government policies, and statewide incentives that encourage EV adoption. New Jersey offers one of the most generous incentive programs for new EV purchases. Currently, the state offers a $4,000 point-of-sale rebate for plug-in electric vehicles through Charge Up New Jersey. This rebate is spread out across a per-mile basis. Since the program launched in 2020, it's provided more than $90 million in incentives. However, this program may be coming to an end soon, at least temporarily, since the government is running out of money to fund the program. With that said, there's still another active program that waives vehicle tax on EVs.
Top 5 Most Popular Electric Vehicles in New Jersey
Let's take a look at six of the most popular electric vehicles in New Jersey.
Tesla Model 3
The Tesla Model 3 is the most popular EV in New Jersey. It's an attractive mid-range option when compared to the Model S and X. The Model 3 is popular for its great single-charge range, advanced technology features, and overall design. It has a fast acceleration from 0 to 60 in 3.1 seconds and gets an average of 358 miles per charge. The base model starts at $41,990.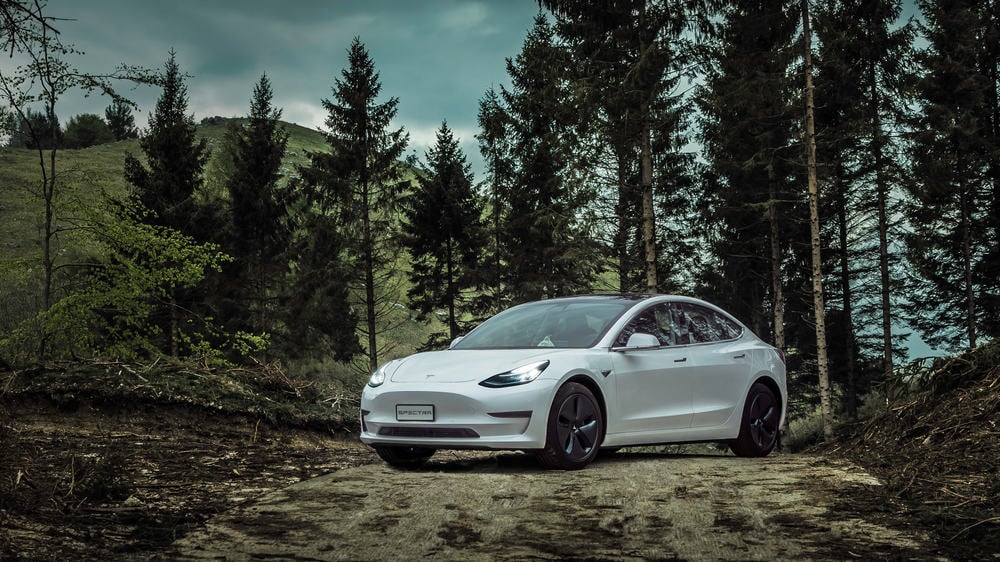 Tesla Model Y
One of the most popular EVs in New Jersey is the Tesla Model Y. The Model Y was just barely outsold by the Model 3 in 2022. The Model Y has two versions available, long-range and performance. It gets an average range of 330 miles per charge and is equipped with dual-motor AWD. This version also has advanced features like an autopilot system, semi-autonomous driving, and award-winning safety features. It also boasts a more spacious interior compared to other models. The starting price for the Model Y is $46,990. This price increases, depending if you choose the performance or long-range models.
Tesla Model S
The Tesla Model S is a very popular EV throughout New Jersey. The Model 3 is the most influential EV ever created and is responsible for the popularity of electric vehicles today. Even though it was introduced a decade ago it remains a sought-after vehicle. It includes some pretty impressive features, like the ability to go from 0 to 60 in under 2.5 seconds and its battery range of 405 miles on the long-range edition. Still, the Model S remains one of the most expensive EVs in the market, with a starting price of $87,490.
Nissan Leaf
The Nissan Leaf remains a popular choice for New Jersey residents. Although it has a smaller range of only 150 miles per charge, it still works great as a daily commuter. Plus, New Jersey is a fairly small state in terms of the total distance you'll be driving daily. The main reason for its popularity is its affordable price. It also boasts impressive features like a rear-view camera, touchscreen display, and instant smartphone integration. Not only that, it's smaller size makes for easy city navigation and parking. The base model starts at $28,040. This vehicle is very common across the used EV market, and it can be purchased for even less.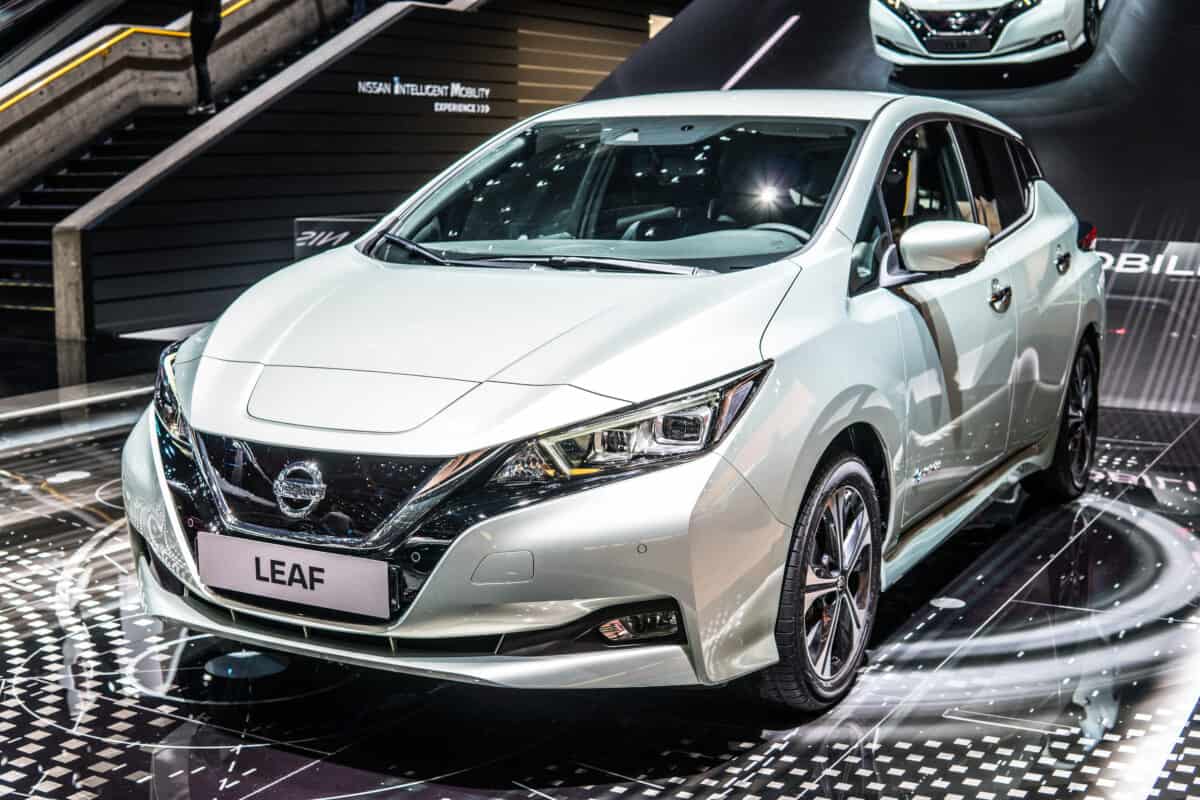 Ford E-Transit
The Ford E-Transit is a popular EV for shipping companies and local governments. It's common for companies to purchase fleets of these vehicles. It's an all-electric EV that's designed for short-haul transportation. The current model has a 126-mile range, making it ideal for traveling within a metropolitan area. It's also available in multiple configurations including short or long bodies, and a variable roof height. It's similar in appearance to the Sprinter van, which is popular for its van conversions. The Ford E-Transit starts at $53,790 for the base model.
Most Popular EVs in New Jersey: Closing Thoughts
The above models are some of the most popular EVs throughout New Jersey and for good reason. The option you choose depends on your budget, needs, and lifestyle, but you can't go wrong with any of the models highlighted above.
Although Tesla still dominates the EV market, other automakers are catching up fast with new EV releases every year. Auto companies like BMW, Audi, Jeep, Porsche, Kia, Hyundai, and Chevrolet all have electric models that are growing in popularity.