Electric vehicles (EVs) have become increasingly popular in Idaho, with more and more drivers looking for sustainable and eco-friendly alternatives to traditional gasoline-powered cars. In fact, Idaho Power has encouraged EV owners to switch to their Time of Day pricing plan to help even out demand on the power grid and save money. While electric car sales doubled their market share in the United States in 2021, reaching 630,000 sold, sales volumes in emerging markets remain low.
However, the first half of 2022 has seen a further increase in EV sales globally, with estimates predicting that the global EV sales share will be around 13%. If you're interested in joining the EV community in Idaho, there are various options, including hatchbacks, full-size sedans, and luxury SUVs. Keep reading to learn about the eight most popular EVs in Idaho.
Total Electric Vehicles Sold in Idaho
As of December 31, 2021, the Alternative Fuels Data Center at the U.S. Department of Energy reported the total number of all-electric vehicles registered in Idaho was 3,500. This is only 0.19% of all vehicles registered in the state. If we were to include 2,500 plug-in hybrid vehicles (PHEV) and 30,400 hybrid-electric vehicles, this would still only come to 1.93% of all registered vehicles in Idaho. However, with increasing interest in EVs across the globe, that number is sure to rise in the coming years. For now, though, let's take a look at the most popular EVs in Idaho according to national sales data:
Tesla Model Y
The Tesla Model Y is an electric vehicle that has taken the world by storm, and Idaho is no exception. With its sleek design, versatile seating and storage, and impressive range, the Model Y has become a popular choice for drivers looking for a reliable and eco-friendly mode of transportation.
One of the reasons the Model Y has gained so much popularity in Idaho is its ability to handle a wide range of terrain and weather conditions. Whether you're driving on snow-covered roads in the mountains or cruising through the city on a sunny day, the Model Y is up to the task. Its all-wheel drive system, advanced traction control, and high ground clearance make it a great choice for drivers who need a vehicle that can handle anything.
Another factor that has made the Model Y a hit in Idaho is its efficiency. With a range of up to 405 miles on a single charge, the Model Y can easily handle longer drives without the need for frequent charging stops. Plus, with its quick charging capabilities, you can get back on the road in no time.
However, it's not just the practical features that have made the Model Y a favorite among Idaho drivers. The car's impressive acceleration, sporty handling, and high-tech features make it a joy to drive. From its responsive touchscreen display to its advanced autopilot system, the Model Y is packed with features that make driving more enjoyable and effortless.
Tesla Model 3
With its 360-degree cameras, Tesla Vision, and advanced safety features, the Model 3 provides maximum visibility and collision prevention assistance. Although the Model 3 faces some tough competition from other electric cars, it is still regarded as the best electric car on the market today. It has a starting price that is more affordable than many luxury electric vehicles, making it an attractive option for those looking to purchase an EV.
The Model 3's popularity in Idaho can be attributed to its impressive driving range, efficiency, and performance. With a range of up to 350 miles on a single charge, it can handle long drives without needing to stop for a recharge. In terms of efficiency, the Model 3 outperforms other electric cars like the Chevy Bolt and Nissan LEAF by 25%. With a quick acceleration of 0-100km/h in 6.1 seconds, the Model 3 offers a thrilling driving experience.
Ford Mustang Mach-E
If you're looking for a sleek and powerful electric vehicle (EV) in Idaho, the Ford Mustang Mach-E is definitely worth considering. With its sporty design, impressive range, and cutting-edge technology, this popular EV is a standout choice for drivers who want to make a statement on the road.
One of Mach-E's most notable features is its dual-motor drivetrain, which delivers up to 255 horsepower and 306 lb-ft of torque with the standard battery size. With an optional front motor, this EV becomes even more powerful, providing a thrilling driving experience that's sure to impress. Plus, with an EPA-rated range of up to 270 miles on a single charge, you can easily take even the longest road trips.
However, the Mach-E isn't just about power and range — it's also packed with advanced technology that makes driving safer and more enjoyable. From its large touchscreen infotainment system to its suite of driver-assistance features, this EV has everything you need to stay connected and confident on the road.
With over 41,000 reservations already made in the U.S., it's clear that the Mach-E has struck a chord with drivers across the country. So if you're looking for an exciting and eco-friendly ride that's sure to turn heads in Idaho, be sure to check out the Ford Mustang Mach-E — it just might be the perfect EV for you.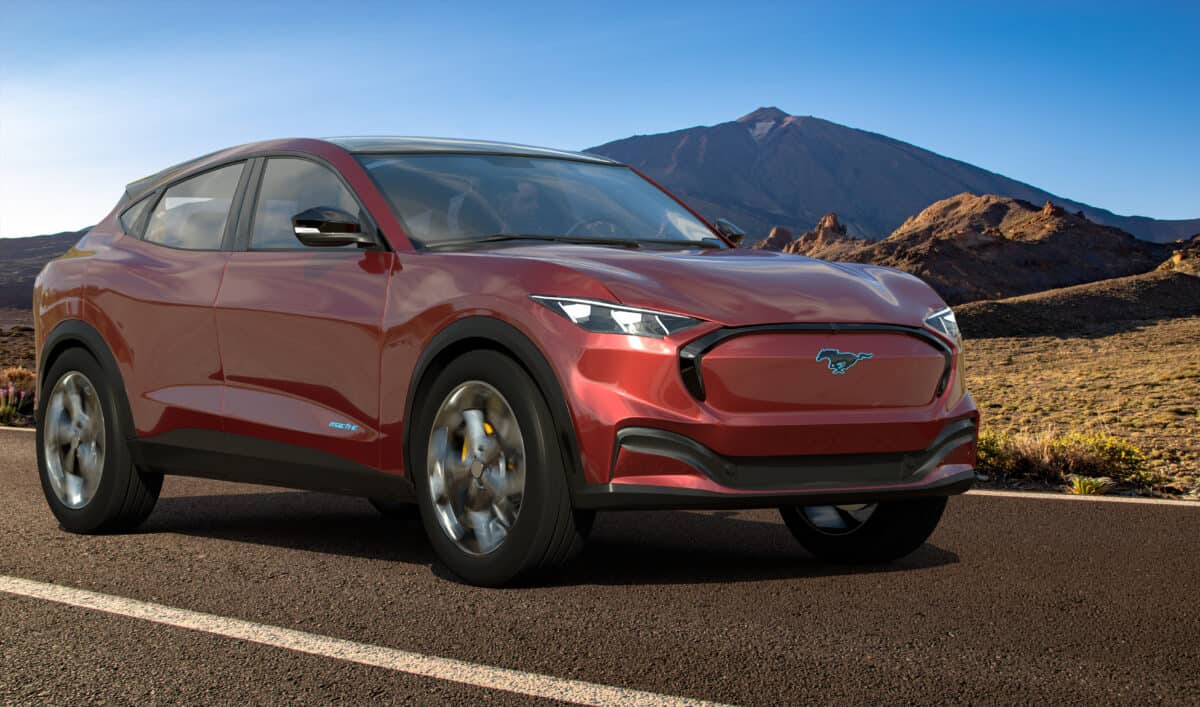 Chevrolet Bolt
Looking for an affordable and efficient electric vehicle (EV) that's perfect for everyday driving? Look no further than the Chevrolet Bolt. This all-electric hatchback debuted in 2017 as Chevy's first-ever EV. With a 200-hp electric motor that drives the front wheels, the Bolt is one of the most affordable EV options on the market today.
For the 2022 model year, Chevy updated the Bolt to compete with other EVs on the market. And now, in 2023, the Bolt remains a popular choice for drivers in Idaho and beyond. With an MSRP starting at just $32,525, the 2023 Chevrolet Bolt EV 2LT is an excellent value.
Don't just take our word for it, though. Chevrolet dealerships in Idaho and throughout the US consistently rank among the best in the country, earning praise for their customer service and selection. And when it comes to EV technology, the Bolt is ahead of the curve, with innovative features like a Range Estimator that calculates your remaining range based on your recent driving history.
However, the Bolt is more than just a great car. It's also a smart choice for the environment, with zero emissions and a range of up to 259 miles on a single charge. Plus, with tax credits of up to $7,500 available for new EV purchases, the Bolt is also a financially savvy choice.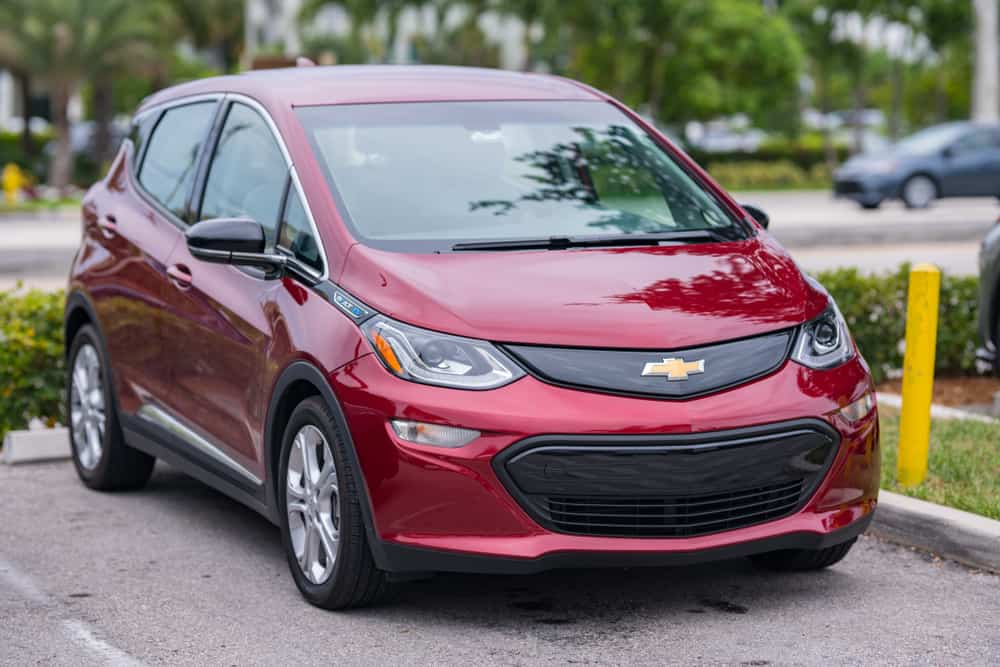 Volkswagen ID.4
The Volkswagen ID.4 is an electric vehicle that has been making waves in Idaho and across the country. It is a high-volume, mass-market EV designed to appeal to everyday drivers, not just the wealthy. The ID.4 offers a stylish but subdued design that will turn heads while providing a quiet, emission-free ride.
One of the key features of the ID.4 is its impressive range. With up to 250 miles of range on a single charge, the ID.4 can take you anywhere you need to go without stopping and charging up. And when it does come time to charge, the ID.4's onboard charger allows you to fully charge in just seven and a half hours at a home or public Level 2 charger.
Another impressive aspect of the ID.4 is its powertrain. The rear-wheel-drive, mid-motor wagon boasts a permanent-magnet synchronous AC Power motor with 201 hp. This means that not only is the ID.4 environmentally friendly, but it is also a blast to drive.
In addition to its impressive features, the ID.4 is also affordable, with a starting price of just $41,955, including the destination charge. For those who want to support American-made products, the ID.4 is assembled at Volkswagen's factory in Chattanooga, Tennessee.
The ID.4 is the first vehicle sold in the United States based on the Volkswagen Group MEB platform, a type of modular architecture for electric cars that also underpins the ID.3 ID.4's siblings, ID.3, ID.5, and ID.6, are also available abroad.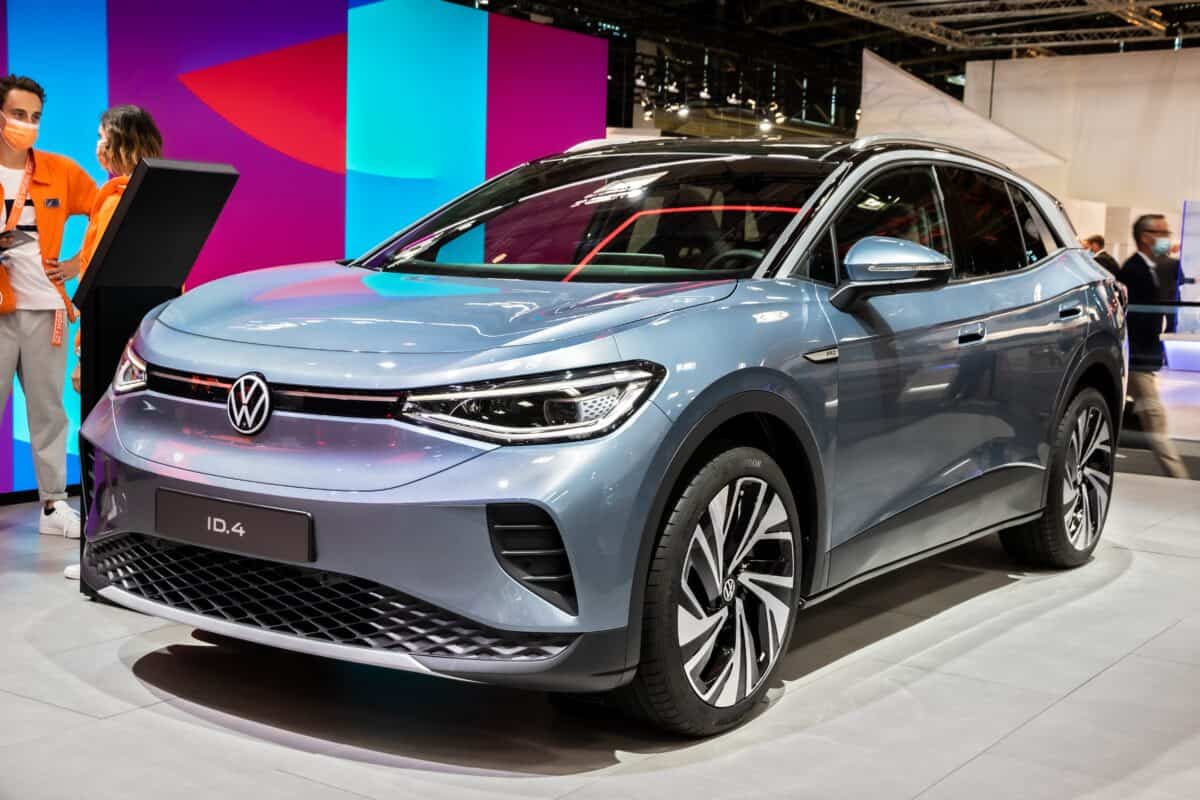 Nissan Leaf
The Nissan Leaf, a five-seat electric hatchback, has become a popular choice for eco-conscious drivers in Idaho, and for a good reason. According to a survey of 54,000 sales between 2019 and September 2020, the Leaf was the top-selling used EV in most states, including Idaho.
The Leaf is available in five different models, including the lower-end Leaf S, which has an estimated range of 149 miles and starts at $27,800. Moreover, the Leaf was the first mass-produced electric vehicle in history, making it a groundbreaking choice for those who want to make a difference.
The Leaf has two different powertrains depending on the trim level you choose. The base S model comes with a 110-kW motor that gets its juice from a 40 kWh battery and produces 147HP and 236 lb-ft of torque, while the higher trim comes with a 160-kW motor and 60-kWh battery.
One of the Leaf's most impressive features is its electric motor, which generates 148 horsepower and 236 pound-feet of torque. Paired with automatic transmission and a 40 kWh battery, the Leaf has a range of 226 miles, making it a comforting experience behind the wheel.
The Leaf's affordability and practicality have also made it a popular choice for Idahoans. Thanks to a recent $6,500 price cut, the Leaf is now the least expensive electric car you can buy in America today, and it competes with vehicles such as the Chevy Bolt EV, Tesla Model 3, and Ford Mustang Mach-E. In fact, when looking at the 25 U.S. states with the highest market share of used EV sales, the Leaf is the most popular, winning in 18 states and holding a 27.7% market share in those states.
Audi e-tron
If you're looking for a luxurious and eco-friendly ride in Idaho, the Audi e-tron should definitely be on your list. The e-tron is Audi's first fully-electric SUV, and it's packed with features that will make you feel like you're driving a car from the future.
One of the e-tron's standout features is its impressive range. According to InsideEVs, the 2019 e-tron has an EPA range of 204 miles per charge, while the 2023 e-tron GT has an EPA-estimated range of up to 236 miles. Plus, with the myAudi App and Electrify America charging stations located throughout Idaho, charging your e-tron is as easy as 1-2-3.
The e-tron is more than just a green machine. It's also a comfortable and spacious SUV that can fit the whole family. Car and Driver praises the e-tron's "cavernous rear seating" and "silent cabin," making it perfect for long road trips or daily commutes. Additionally, with a towing capacity of up to 4000 pounds, you can also bring your toys along for the ride.
Audi is also committed to expanding its electric vehicle lineup, with plans to have more than 20 fully-electric models by 2025. So, if you're looking for a sleek and sustainable ride in Idaho, the Audi e-tron is definitely worth considering.
Porsche Taycan
The Porsche Taycan is a popular electric vehicle (EV) in Idaho, known for its impressive performance, sleek design, and innovative technology. With a 0-60 mph time of under three seconds and 750 horsepower, the Taycan delivers a thrilling driving experience. The vehicle also boasts a 2-speed transmission, allowing for smooth and efficient acceleration.
The Taycan is not just about speed. It also offers practicality with a range of battery options, ranging from 58kWh to 93.4 kWh. And for those concerned about charging time, the Taycan can refill its battery in just over 20 minutes.
However, what really sets the Taycan apart is its design. It features striking proportions and a timeless, recognizable look that is unmistakably Porsche. And with both coupe and sedan models available, the Taycan offers something for everyone.
While the Taycan may be on the pricier side, it delivers on both style and substance, making it a popular choice for those looking for a top-of-the-line EV. And with its availability in Idaho, drivers in the Gem State can experience the thrill of driving a Porsche while also being eco-friendly. Plus, charging stations for non-Tesla EVs makes charging up the Taycan easier than ever.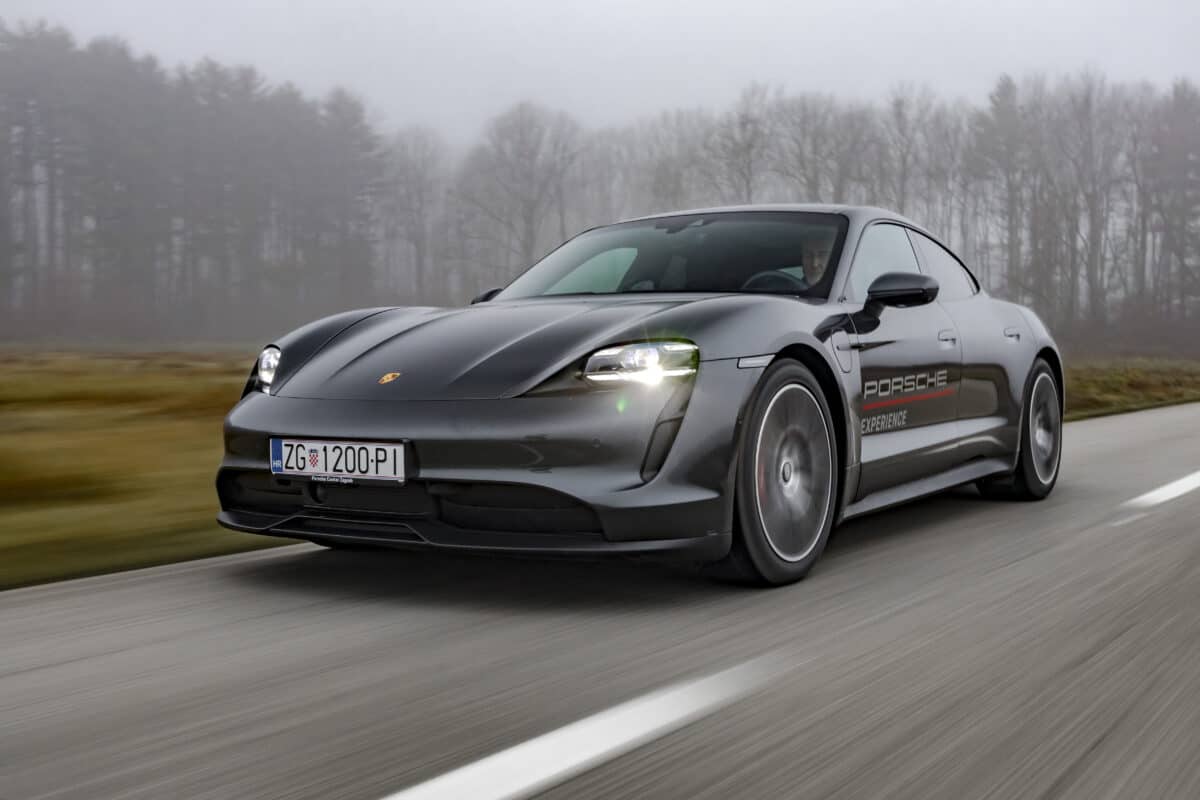 Summary
In conclusion, Idaho is a state that has embraced the trend toward electric vehicles. With the increasing demand for clean transportation, it is not surprising that there are a number of popular EVs on the market today. These vehicles are efficient, environmentally friendly, and offer their owners a wide range of benefits.
As more and more people become aware of the advantages of electric vehicles, we can expect to see even more of these popular EVs in Idaho and throughout the country. It is an exciting time for the automotive industry, and the shift toward electric vehicles will continue for many years.
The image featured at the top of this post is ©Charles Knowles/Shutterstock.com.