Recent years have seen an incredible surge in adopting EVs in Alabama. Demand has grown across the state as more people become aware of the environmental benefits and cost-savings associated with these vehicles. Furthermore, installing more charging stations throughout the state has made long-distance travel much more accessible for EV owners. Residents can access various models, from luxury sedans to practical SUVs, that meet all driving needs and budgets. Whether you're searching for a high-performance sports car or a reliable family vehicle – there's an EV suitable for you.
Alabama's automotive industry has also responded to this trend by manufacturing electric vehicles and components, creating new employment opportunities. The state's commitment to clean energy and sustainability is evident through its continued support for EVs. Ultimately, Alabama is positioning itself as a significant player in the nationwide shift toward electrification. Today in Alabama, let's dive in and discover this exciting world of electric cars.
Total Electric Vehicles Sold in Alabama
Alabama has recently seen a dramatic surge in the sale of electric vehicles (EVs). A total of 4750 EVs have been sold throughout the state. This surge can be attributed to several reasons; many residents are choosing EVs to reduce their carbon footprint and take advantage of incentives offered by both state and federal governments. Furthermore, an expanding network of charging stations across Alabama makes it more convenient for EV owners to travel long distances without worrying about their car's battery life.
Some electric models' affordability and associated fuel savings have made them a popular choice among Alabama residents. State incentives, such as tax credits for EV purchases, reduced vehicle registration fees, exemption from state sales tax, and federal government incentives, also make EVs an appealing and viable option for those searching for sustainable and cost-effective transportation solutions.
Market Share of Electric Vehicles in Alabama
Over the past few years, electric vehicles (EVs) have seen enormous growth in global popularity. Here in Alabama, too, EV sales are on the rise.
Recently, Alabama has become a hub for vehicle production, with major brands like Honda, Hyundai, and Mercedes-Benz establishing facilities here. This growth in production capacity can be directly attributed to the increasing adoption of electric vehicles within the state.
The market share of electric vehicles in Alabama has seen a steady increase. As of 2021, they made up 1% of total vehicle sales; this percentage increased to 3% in 2022 and is forecasted to reach 5% by the end of 2023. The table below summarizes the market share of electric vehicles in Alabama in recent years:
| Year | Market Share |
| --- | --- |
| 2021 | 1% |
| 2022 | 3% |
| 2023 | 5% (projected) |
Factors Boosted Alabama's Electric Vehicle Market Share.
Several factors have contributed to Alabama's growing market share of electric vehicles. Here are some of the significant factors:
Federal and State Incentives. Financial incentives are instrumental in encouraging electric vehicle adoption. In Alabama, federal and state incentives such as tax credits and rebates help make electric vehicles more accessible by reducing upfront costs. Thus, people find EVs more appealing due to these financial advantages.
Improved Charging Infrastructure. Alabama's rapid adoption of electric vehicles requires a reliable and user-friendly charging network. To address this need, the state has invested in improving its infrastructure by adding more stations across the state. This has made EV ownership more feasible, increasing the market share for EVs within Alabama.
Increased Environmental Awareness. With rising environmental awareness in Alabama, demand for eco-friendly products such as electric vehicles has surged. As more Alabamians become educated on the advantages of electric vehicles – like reduced emissions and better air quality – they become more likely to purchase one.
Wider Range of Electric Vehicle Offerings. Offering a selection of electric vehicle models is essential for attracting potential buyers. Automakers continue investing in EV technology, launching new models with various features, sizes, and prices.
Technological Advancements. Recent advances in electric vehicle technology, such as improved battery performance, have made EVs increasingly appealing to consumers. These improvements offer longer driving ranges, quicker charging times, and improved overall performance – leading more Alabamians to view EVs as viable alternatives to traditional gas-powered vehicles.
Supportive Local Policies and Programs. Local governments in Alabama have implemented various policies and programs to encourage electric vehicle adoption.
Collaboration Between Stakeholders. Alabama's growth in electric vehicle ownership can be attributed to collaboration among stakeholders, including government agencies, automakers, utility companies, and non-profit organizations.
The 6 Most Popular EVs in Alabama
Tesla Model 3
The Tesla Model 3 is undoubtedly one of Alabama's most sought-after electric vehicles. Not only is it renowned for its sleek design, but also its impressive performance capabilities. Equipped with an excellent electric motor, this Model 3 provides a thrilling driving experience, accelerating from 0 to 60 mph in just 5.3 seconds (standard range version) or 3.1 seconds (performance version).
The Model 3 offers an impressive driving range, reaching up to 358 miles on a single charge for its long-range version. This impressive distance ends concerns about limited driving distances and makes it a desirable option for Alabama residents. Furthermore, Tesla's extensive Supercharger network offers convenient and speedy charging options so drivers can recharge quickly and continue their journeys with minimal downtime.
In addition to its performance, the Tesla Model 3 boasts advanced safety technology. Tesla's Autopilot system offers semi-autonomous driving capabilities such as adaptive cruise control, lane keep assist, and self-parking. Furthermore, its consistently top safety ratings reinforce its reputation as a secure and dependable option for electric vehicle enthusiasts.
Lastly, the Model 3's futuristic interior design distinguishes it from competitors. Equipped with a 15-inch central touchscreen display, drivers can easily access all essential controls and features like navigation, entertainment, and vehicle settings.
Chevrolet Bolt EV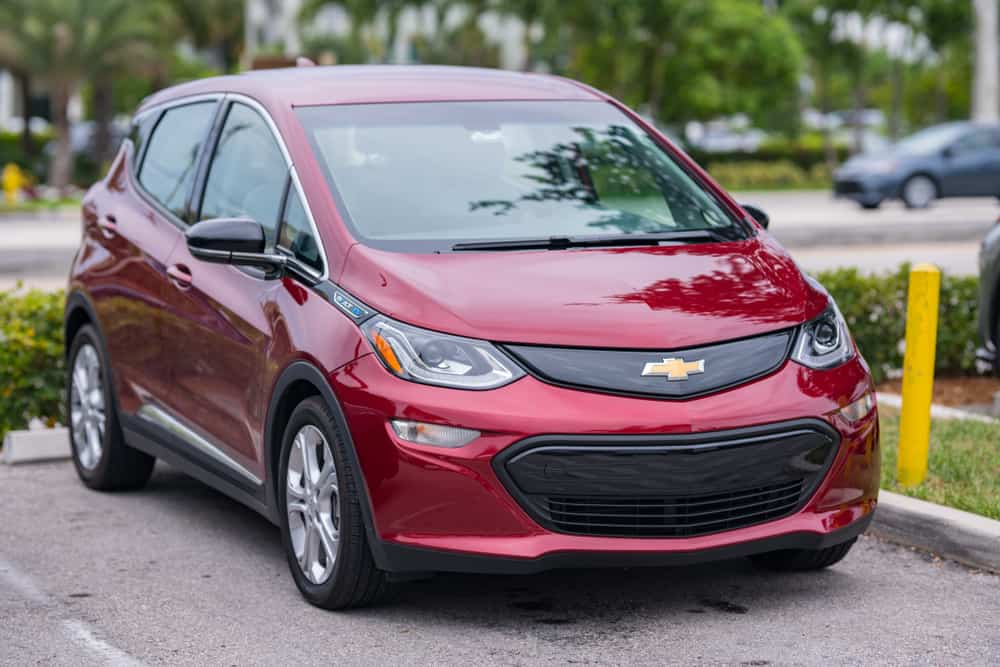 The Chevrolet Bolt EV has seen tremendous success in Alabama due to its practicality, efficiency, and versatility. The Bolt EV offers a single charge range of up to 259 miles and addresses range anxiety for potential electric vehicle buyers. Furthermore, DC's fast charging capabilities allow drivers to quickly recharge their batteries and continue their journey with minimal interruptions.
The electric vehicle provides an engaging driving experience. Its electric motor generates 200 horsepower and 266 lb-ft of torque for quick acceleration and precise handling. Furthermore, its compact size and agility make it perfect for navigating urban environments or tight parking spaces.
The Bolt EV stands out for its interior space and functionality. Despite its compact exterior, the vehicle provides ample headroom, legroom, and plenty of cargo room. Its split-folding rear seats provide additional versatility when transporting more significant items.
Safety-wise, the Chevrolet Bolt EV comes equipped with various advanced driver-assistance systems. These include forward collision warning, automatic emergency braking, and lane departure warning to provide extra safeguards for drivers and passengers.
Nissan Leaf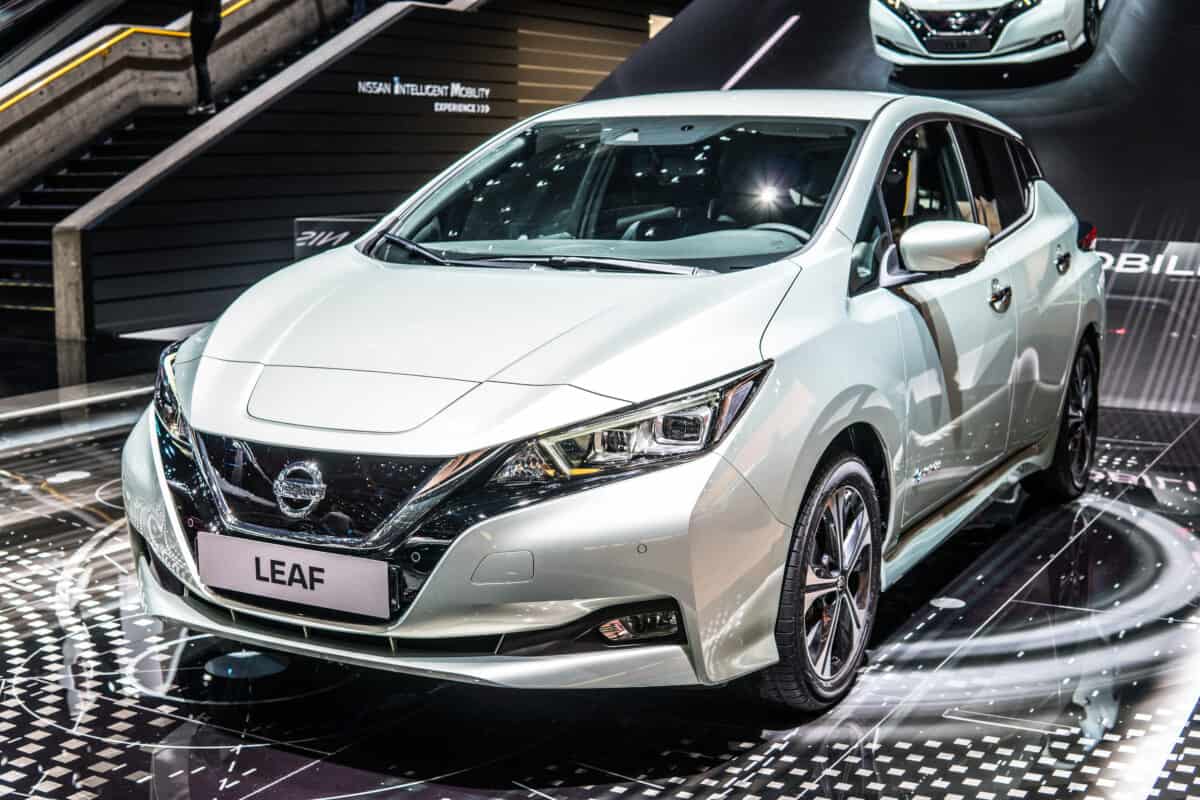 The Nissan Leaf is a top choice among electric vehicle buyers in Alabama, offering affordability, efficiency, and dependability. With two battery options available – a 40 kWh standard battery provides up to 149 miles of range, while larger 62 kWh batteries extend that distance up to 226 miles.
In terms of performance, the Nissan Leaf provides a smooth and comfortable driving experience. The electric motor generates 147 horsepower and 236 lb-ft of torque for the standard model, while the Leaf Plus version produces 214 horsepower and 250 lb-ft of torque. This power output enables quick acceleration as well as agile handling.
The Leaf's practical and functional interior design is another attractive trait. The cabin provides plenty of room for passengers, while its hatchback configuration offers generous cargo capacity. Furthermore, the Leaf has an intuitive infotainment system featuring an 8-inch touchscreen, Apple CarPlay compatibility, and Android Auto compatibility.
It has an extensive array of advanced safety features. These include forward-collision warnings, automatic emergency braking, and blind-spot monitoring to assure drivers and passengers.
Ford Mustang Mach-E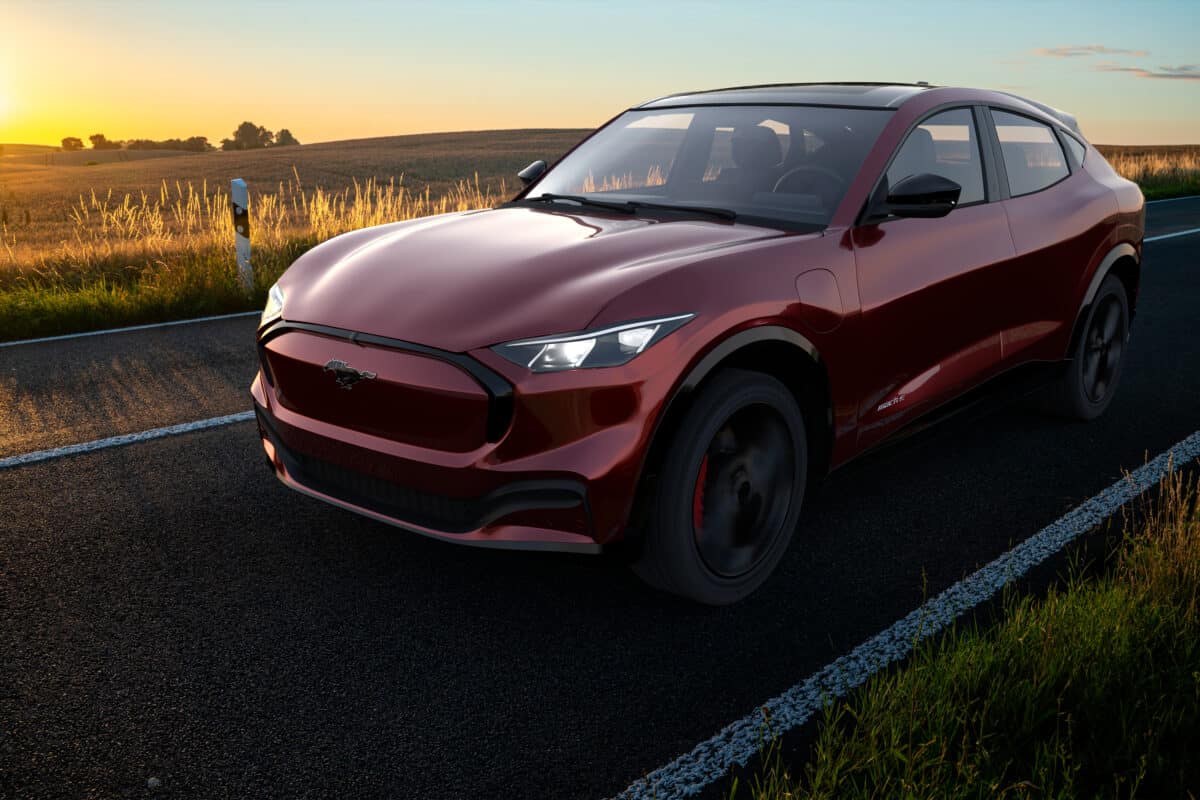 The Ford Mustang Mach-E has iconic Mustang branding and impressive performance. Available in both rear-wheel drive and all-wheel drive configurations, there's something to fit everyone's driving preferences with this hybrid vehicle.
Performance-wise, the Mustang Mach-E offers thrilling driving dynamics. The standard range model produces 266 horsepower and 317 lb-ft of torque, while the extended range model produces 290 horsepower and 317 lb torque. Finally, for ultimate performance, opt for the GT Performance Edition with 480 horsepower and 634 lb-ft of torque – capable of rocketing from zero to 60 mph in just 3.5 seconds.
In addition to its performance capabilities, the Mustang Mach-E offers an impressive driving range. The standard version provides up to 230 miles on a single charge, while the extended-range variant reaches 300 miles on one charge. Furthermore, this vehicle is compatible with Electrify America charging stations, making long-distance travel more accessible for Mach-E owners.
The Mach-E's interior design brings together modern technology with classic Mustang elements. It boasts a 15.5-inch central touchscreen display, housing the next-generation SYNC infotainment system for seamless connectivity and an expansive selection of features.
Safety is the top priority for the Mustang Mach-E, as it comes equipped with Ford's Co-Pilot360 suite of advanced driver-assistance features such as adaptive cruise control, lane keep assist, and automatic emergency braking.
Tesla Model Y
The Tesla Model Y has seen tremendous success in Alabama due to its performance, technology, and practicality. As a compact SUV, the Model Y offers more cargo space and passenger room than its smaller sibling, the Model 3, making it more suitable for families.
Performance-wise, Model Y does not disappoint. The Long Range version accelerates from 0 to 60 mph in just 4.8 seconds, while the Performance version achieves this in only 3.5 seconds. Furthermore, both models boast impressive driving ranges, with the former covering up to 330 miles on a single charge.
The Model Y features Tesla's advanced Autopilot system, providing semi-autonomous driving capabilities and improving safety. Furthermore, the vehicle consistently receives top safety ratings, reinforcing its reputation for dependable security.
It shares much of its interior design with the Model 3, featuring a minimalist approach and a 15-inch touchscreen display at its core. This display houses all essential controls and features, such as navigation, entertainment, and vehicle settings.
Kia Niro EV
The Kia Niro EV has become a top electric vehicle choice in Alabama due to its practicality, affordability, and efficiency. Boasting up to 239 miles on one charge, the Niro EV addresses concerns about limited driving distances, making it an attractive option for potential EV buyers.
The Niro EV provides an enjoyable driving experience thanks to its electric motor, which generates 201 horsepower and 291 lb-ft of torque. Furthermore, its regenerative braking system promotes energy recovery for added efficiency.
The Niro EV's interior is comfortable and spacious, providing plenty of room for passengers and cargo alike. Furthermore, it has an easy-to-use infotainment system featuring an 8″ touchscreen, Apple CarPlay, and Android Auto compatibility.
This vehicle features an array of advanced safety components like forward-collision warning, automatic emergency braking, and lane-keep assist. These measures offer additional protection to drivers and passengers alike, making the Niro EV an incredibly safe and dependable vehicle choice.
Conclusion
Electric vehicles (EVs) are becoming increasingly popular in Alabama as many residents opt for them as an eco-friendly and cost-effective mode of transportation. With advances in electric vehicle technology and infrastructure, their popularity is expected to only increase with time, further cementing their place within Alabama's automotive market. As more EVs enter circulation, the above will play an increasingly significant role in shaping sustainable transport's future in Alabama.
The image featured at the top of this post is ©Sean Pavone/Shutterstock.com.