While the Nintendo Entertainment System was not the first video game console, it's not surprising that some of the rarest and most costly games in the world can be found in its library. However, which NES games are the most expensive Nintendo games ever? A handful of the world's most expensive NES games won't surprise anyone, but you may be surprised at how much people are ready to spend on certain games!
The NES (Nintendo Entertainment System) was Nintendo's renowned first console to reach American shores and was introduced in 1985. This classic system saw the introduction of some of today's most popular, coveted, and hard-to-find video games.
The production of NES titles ceased in 1994. However, the introduction of professional third-party authentication and certification of video games from companies such as WATA and CGC, and sales online from certain sites can help showcase the most expensive NES titles ever publicly sold. According to our research, the most expensive Nintendo games right now are:
Most Expensive: Super Mario Bros. (1985)
Easiest to Find: Teenage Mutant Ninja Turtles Tournament Fighters
Hardest to Find: Nintendo Campus Challenge 1991
Rarest Released Overseas: Little Samson
"Cheapest" Expensive Game: Panic Restaurant
Most Expensive Nintendo Game: Super Mario Bros. (1985)
First up, we have the most expensive Nintendo game ever sold — the 1985 release of Super Mario Bros. Brace yourself, because this game sold for over $2 million dollars. Yes, you read that right, millions.
On the Rally website, the game sold for an incredible $2,000,000. WATA assessed the copy as 9.8 A+, and collectors see it as a grail among grails since it blends collectability with museum-quality preservation.
Super Mario Bros. is not only regarded as one of the greatest video games of all time, but it is also one of the best-selling video games of all time. The game catapulted Nintendo to the top of gaming console sales in American households. It sold more than 40 million copies, making it the most popular video game franchise ever.
So, what makes this game so unique? Nintendo wanted to test how the console performed in New York and Los Angeles before widening its distribution strategy. As a result, they produced a few thousand "special copies" of Super Mario Bros. Instead of plastic shrink wrap, some copies were sealed with a sticker. Collectors, it turns out, are wild for that sticker! Even if you just have the original game in shrinkwrap without the sticker, you still may be able to fetch around $100,000 for the game, which isn't a bad price!
Easiest to Find Expensive Nintendo Game: Teenage Mutant Ninja Turtles Tournament Fighters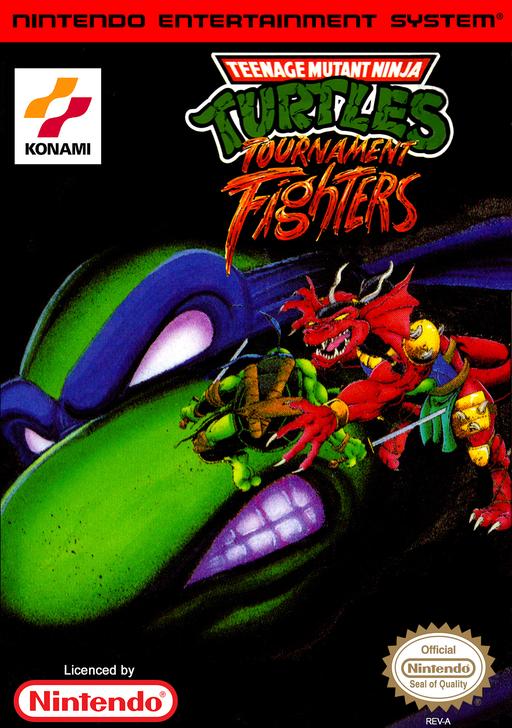 The Teenage Mutant Ninja Turtles made an appearance on the NES as a fighting game, making it one of the few titles to do so in the early 1990s. The rare NES game follows many of the conventional fighting game patterns, and it's becoming increasingly difficult to find these days. However, compared to the other games on this list, it's easier to find if you're willing to sacrifice the sleeve, case, and other protectors. A loose copy can be purchased for roughly $150.
If you got your hands on a copy in 1994 and for some reason refused to open it, you're looking at a game worth much more than $150. In fact, a sealed copy sold on eBay for $7,455 in early June 2020!
Not only was TMNT Tournament Fighters Konami's final NES game, but it was also one of the first 2D fighting games made for the console. Unfortunately, its extremely late 1994 release date (it was also released about 6 months after the SNES version debuted) almost ensured that most NES gamers weren't interested when this wonderful game arrived. However, their loss is your gain if you still have the game.
Easiest to Find
We earn a commission if you make a purchase, at no additional cost to you.
Please Note: As of July 15, 2023, this game is currently unavailable on Amazon. If you cannot find the product elsewhere, please check back later.
Hardest to Find Expensive Nintendo Game: Nintendo Campus Challenge 1991
Nintendo held a unique tournament on 60 college campuses in 1991 to see which students were the best at a series of special minigame challenges based on famous NES titles. Those minigames were converted to custom NES cartridges for the tournament and were never made accessible to the public through any other official method.
The minigames on the cartridge included Super Mario Bros. 3, PinBot, and Dr. Mario. Each participant during the challenge had 6 minutes and 21 seconds to complete the minigames and earn as many points as possible. Although there was more than one Nintendo Campus Challenge cartridge used during the tournament, every other copy of the game has been destroyed, except this remaining cartridge was taken home by an ex-Nintendo employee.
Because of this, in terms of sheer rarity, the Nintendo Campus Challenge cartridge is extremely hard to find. Only one original copy of the game is thought to exist.
In 2006, the ex-Nintendo employee had it in a garage sale. Rob Walters, a video game collector, discovered the game and purchased it before selling it to another video game collector, J.J. Hendricks, for $14,000. Hendricks then sold the game on eBay for $20,100 a few months later. Since that time, the game has not been resold. Until it comes back on the market (if it ever does), we won't know how truly valuable the game is.
Rarest Released Overseas Expensive Nintendo Game: Little Samson
Little Samson is another Nintendo game that was released late in the NES's run. The game was released in Japan in June of 1992 and in North America in October of 1992 with no promotion. Since then, Little Samson has become a highly sought-after Nintendo game, earning a few thousand dollars on resale sites.
Although Little Samson did not sell well at the time of its release, the game has received positive reviews since then, with some calling it one of the best NES platformers. It's a stunningly designed game, and despite being on an 8-bit system when the 16-bit era began, it made full use of the hardware's capabilities to offer a truly well-crafted game.
Most gamers never got to play Little Samson, and it's quite rare. A loose copy can sell for up to $1,400, which is a hefty sum for a single, unopened cart. Of course, owning a whole one will be considerably more valuable, and one sold in 2020 for $2,375.
However, the worth of an unsealed copy is unknown because there doesn't appear to be any left. But even "loose" copies of this game are becoming more expensive, so it doesn't appear that this one will lose much of its worth anytime soon.
"Cheapest" Expensive Nintendo Game: Panic Restaurant
Panic Restaurant is little more than a mediocre Kirby-esque NES game that most people haven't given much thought to in their lives. This is, nonetheless, one of the most dependably desirable NES titles among collectors. The game follows the main character Cookie as he navigates his restaurant. There are wicked food monsters, culinary utensils that can be used as weapons, and six levels to the game.
However, the game was launched in 1992, at the conclusion of the NES's existence. So despite being fun and critically acclaimed, not many people got to test it. As for why this particular game got so valuable years later…well, it could be due to its campy box art and overall strange feeling.
If you still have a loose copy, it's worth roughly $600. Sealed copies can sell for approximately $4,000, although the average sale price on eBay is closer to $1,300, depending on the game's condition. So while not as expensive as some of the other games on this list, it doesn't fetch a bad price!
"Cheapest" Expensive Game
Panic Restaurant - Nintendo NES
Released in 1992 for NES
Classic platformer
Take on the role of Chef Cookie as he navigates his cursed restaurant
Fight food monsters using culinary utensils as weapons
We earn a commission if you make a purchase, at no additional cost to you.
How to Pick the Best Expensive Nintendo Game: Step-By-Step
When you're looking to buy a collectible Nintendo game, there are a few things to consider, including;
Performance
Portability
Price
Compatibility
Now, let's review each one in more detail!
Game System Compatibility
First, let's talk about how the game would work with a game system. All of the games on our list are original NES games. So if you plan on actually playing one, you'll need the original Nintendo Entertainment System (NES), an 8-bit home video game console.
Of course, this will run you an additional $200-$500, and playing the game will diminish its price. However, if you're wanting to actually play the game, and not just collect it, this is needed.
Price
Let's be honest, most people can't afford a game that costs over $100,000, especially if they can't play it. However, if you're a smaller collector, maybe you'll have a budget of around $500 to $1,000, which is great for certain games, like Panic Restaurant.
Keep in mind that collecting rare Nintendo games can be an expensive endeavor. So if you're doing it for fun, that's great, but if you're trying to flip games or get your money back, you'll need to be wary of price.
Quality
Games are graded based on their quality, but this can raise their price significantly if they are graded high. Yet low-grade quality could mean that the game is unplayable. You'll have to weigh the pros and cons of quality based on what you're looking for in the game — and if you want to collect it or play it or both!
Storage
Last but not least, you'll need to think about storage for your games. The higher the grade and quality of the game, the more accessories you'll have with it, including a case, sleeve, and more. You'll most likely want to keep these items safe and away from dust, pet hair, smoke, and more. So think about your storage system thoroughly.
What to Know Before Buying Expensive Nintendo Games
Before you buy an expensive Nintendo game, you'll want to decide why you're doing so. Are you trying to build a collection that makes you money? Are you just a game lover and want to put your favorite games on display? Or, do you want to play these games and need a game that actually works? This will all help you decide how much to spend on a game and what kinds of games you're looking for specifically.
Using Expensive Nintendo Games: What It's Like
Using expensive Nintendo games can offer so many feels — nostalgia, happiness, and of course, competitiveness. However, not everyone has the money or time to collect these NES games, and some are so rare that you couldn't get them even if you really did want them! So, what do you do?
Well, we suggest looking into other games, whether rare or not. Start your collection slow, and decide what's really important to you. Even if an NES game is $200, or $10,000, it has to be worth something to you to be a great buy.
Released in 1994
One of the first 2D fighting games made for the NES
Konami's last game for the NES
One to two players

Buy Now

We earn a commission if you make a purchase, at no additional cost to you.

Released in 1992 for NES
Classic platformer
Take on the role of Chef Cookie as he navigates his cursed restaurant
Fight food monsters using culinary utensils as weapons

Buy Now

We earn a commission if you make a purchase, at no additional cost to you.
The image featured at the top of this post is ©robtek/Shutterstock.com.