If you were to rank the states that are flexing their tech muscles, Oklahoma may not be on the top of your list. While many may consider it a small fish in a big pond, this state is slowly but surely getting its name out there as one of the emerging tech hubs in America, thanks to the several tech companies tapping into the new opportunities in the state.
The Sooner State is home to some of the biggest names in technology, with Cognizant Technology Solutions Corporation, AT&T, and Oracle leading the pack. This is not to say that Oklahoma is only home to big companies. Several small and medium-sized businesses are fighting for a fair share of this rapidly growing industry.
This article will further delve into the various tech companies that have made their home in Oklahoma. It will also look into what makes this state such a great place for tech businesses to thrive and how it can attract many top-notch talents in the field.
Read on to discover the top companies!
1. Cognizant Technology Solutions Corporation: 341,000 Employees
Cognizant Technology Solutions Corporation is an Indian-American multinational corporation that provides business consulting, digital, technology, and outsourcing services. The company was founded in 1994 by Kumar Mahadeva and Francisco D'Souza.
Cognizant technology first started as an in-house technology unit with only 50 employees. In the last three decades, it has grown into an international corporation with over 341,000 employees and a market cap of $27.62 billion as of November 2022. You can attribute its success to its focus on innovation and technology adoption. It has been among the first adopters of many technologies, including big data analytics, cloud computing, and artificial intelligence.
Cognizant technology has a strong presence in the U.S. market, with offices in major cities, including Boston, Chicago, and New York. The company also has a strong presence in the European, Australian, and Indian markets. This company is public, and trades in the NASDAQ under CTSH.
2. AT&T: 203,000 Employees
AT&T is a multinational telecommunications conglomerate that operates in the United States and Mexico. The company has a market cap of $132.35 billion as of the time of writing. Today, it is one of the largest telecommunication service providers in both countries.
The company was the brainchild of Alexander Graham Bell, who invented the telephone. It has been in operation since the late 1980s. Although its headquarters are in Dallas, it also has a footing in Oklahoma City, Baltimore, and San Antonio.
AT&T provides telephone, internet, and television service to residential customers in 22 states and business customers across the country. The company is also a leading provider of wireless services in the U.S. and Mexico. It operates through three central business units: AT&T Mobility, Consumer, and Business Solutions. AT&T Mobility is the company's wireless division, which provides service to more than 100 million customers. The division offers a range of products and services, including voice plans, data plans, and device financing options.
AT&T Consumer Solutions division provides traditional telephone, video, and internet services to all its consumers in the 22 states. It also sells equipment for home security systems and connected cars and provides cloud computing, security, and managed I.T. services.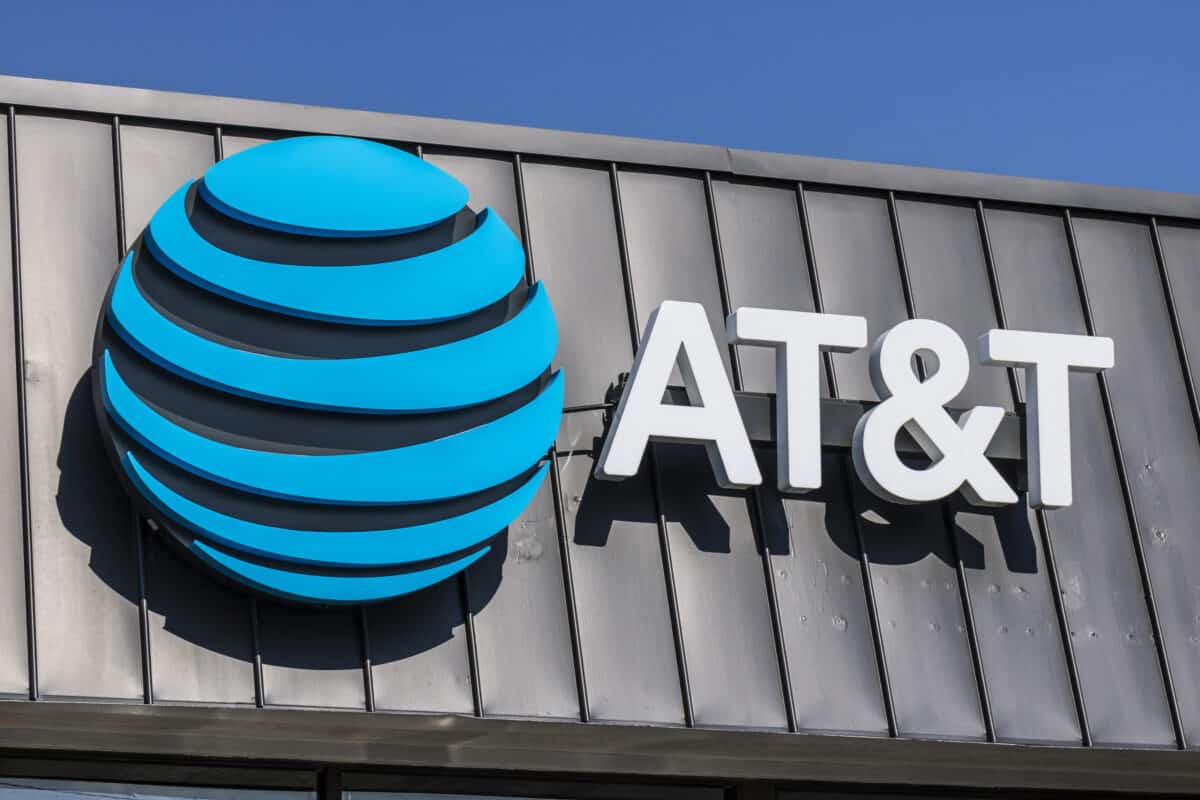 3. Oracle: 132,000 Employees
Oracle is a computer technology company providing cloud computing and business software products. It has around 132,000 employees worldwide and is one of the largest software companies in the world, with a market cap of 205.64 billion as of the time of writing.
The company was founded in 1977 by Larry Ellison, Bob Miner, and Ed Oates in response to the need for database management systems. Its products include databases, enterprise resource planning systems, application servers, and management tools. It also develops applications for cloud computing, mobile devices, and social networking services. 
The first product that set Oracle as a new entrant into the tech industry is the network computing environment's relational database management system (RDBMS). It is among the widely used database management systems today. Oracle became a publicly traded company in 1986 and one of the world's largest software companies by acquiring several competitors over time. 
In 2010, Oracle was the third-largest software company in the world by revenue. And three years ago, it ranked among the fastest-growing companies thanks to its cloud-based applications.
4. Northrop Grumman Corporation: 90,000 Employees
Northrop Grumman is a leading supplier of technology solutions for critical missions in space and cyberspace. This American-based company was formed by the merger of Northrop Corporation and Grumman Corporation in 1994. Today, it ranks #101 on the 2022 Fortune 500 list of the largest United States corporations by revenue, with a market cap of $82.50 billion.
Many recognize it for its innovation in the design and production of aircraft. It also produces spacecraft, electronic systems, and cybersecurity technology. Northrop Grumman has headquarters in West Falls Church, Virginia. It also has more than 500 facilities across the U.S., including research and development centers, throughout the United States and abroad.
It delivers advanced technology products and services to its customers in the global aerospace and defense markets. The company also provides cyber and intelligence solutions to government and commercial customers. Northrop Grumman is a leading supplier of technology solutions for critical missions in space and cyberspace.
5. Hilti Corporation: 32,000 Employees
Hilti Corporation is a provider of technology solutions and services for professional contractors. The company is a leading supplier of professional power tools, construction software, high-performance adhesives and sealants, concrete drilling, and outdoor equipment. 
As a tech company in the construction industry, Hilti is well-positioned to benefit from the expected growth of smart cities. The company offers a broad range of products and services to help cities meet their sustainability goals.
Hilti is a brand customers trust and rely on to deliver quality products. It takes credit for its innovation reputation, and this helps it retain its competitive advantage in the market. Its tools provide maximum productivity and performance for professionals who work in demanding environments.
As more cities across the world invest in infrastructure improvements, we can expect this company to take the chance to expand its market share. It is well-positioned to capture this opportunity, for it can capitalize on its strong brand identity and reputation for innovation.
6. SP+ (S.P. Plus): 26,000 Employees
SP+ is a parking, transportation, and facility services company. It operates in three segments: Parking Services, Transportation Services, and Facilities Management Services. It also provides transportation services, such as shuttle bus and vanpool operations, paratransit services, and parking enforcement.
Currently, the SP+ operates a shuttle bus system that hosts more than 40,000,000 people annually! You can tell why they need a big team to give them the necessary backing to run a company of this magnitude. The company has been around since 1947 and is a reliable solution for all our parking and transportation needs. As of the time of writing, this company has a market cap of $694.96M.
It has been an excellent investment and one of the best tech firms in the industry, and it has seen consistent growth over the past decade. This trend will likely continue for years to come.
7. Accord Human Resources, Inc: 13,000 Employees
Accord Human Resources, Inc. is a leading provider of human resources services for small and medium-sized businesses, specializing in multiple industries, including real estate, finance, retail, manufacturing, technology, and construction. The company has been operating for over 30 years and has offices across the U.S., with more than 13,000 employees nationwide.
Accord offers staffing solutions for projects of all sizes and levels of complexity, including temporary and permanent employees trained for their client's needs. It also offers human resources consulting services to businesses of all sizes, including small, mid-sized, and Fortune 500 organizations.
What Makes Oklahoma a Suitable Environment for Tech Companies?
Oklahoma's tech industry is growing incredibly rapidly and is expected to thrive in the coming years. According to data from CompTIA, it ranked among the top 10 cities in the country that registered the highest demand for tech jobs in April 2022, with 1,419 jobs available. By July, there were 1,764 new tech job postings in the state.
But, what exactly is driving this demand? What makes Oklahoma such a hotbed for tech?
The answer lies in its strategic location. Located smack-dab in the center of America, it's easy to see why companies would want to set up shop here. Besides, Oklahoma is among the most affordable states. 
The state's economy is booming, and housing and other living expenses are low. That translates to low costs of running a business, making it an attractive option for companies looking to expand their operations. Also, a population of nearly 4.04 million people translates to plenty of talent, making it easier for companies to find the right employees.
Read on to learn what gives Okhlahome a competitive advantage.
Well-Developed Infrastructure
The city's infrastructure is well developed and constantly being improved. It has a comprehensive transportation system with air and ground options as well as an extensive network of railways.
The state also has numerous highways and interstates that connect it to other cities, making it easy for people to commute in and out. You can also find excellent telecommunications systems. It has several data centers and internet service providers that provide reliable connections and fast speeds.
Education System
The state is home to several colleges and universities, including the University of Central Oklahoma, Langston University, Oklahoma City University, and others. These schools provide a steady stream of qualified workers who can help tech companies grow.
It also has plenty of resources for startups and entrepreneurs. You can find incubators like Techlahoma that offer mentorship programs and space for people to work on their projects. The state's business community is also very active and supportive.
You can find groups like the Oklahoma City Chamber of Commerce that host events for entrepreneurs and local organizations like Women in Tech OKC and Girls Who Code OKC that offer mentoring opportunities for women in tech.
A Climate of Business Success
Oklahoma has a thriving business community that is constantly growing. It was ranked as one of the top 50 places to start a business in 2020 by Inc., and the 39th best city in America for startups by the Journal Record in 2022.
It is home to many Fortune 500 companies, including Love's Travel Stops & Country Stores, Dell EMC, Northrop Grumman Corporation, Chesapeake Energy Corporation, and many more. The vibrant business community draws many professionals who want to be part of something bigger than themselves.
Final Thoughts
For tech companies to thrive, they need an environment that can support their needs. Oklahoma meets all of these requirements, making it an ideal place for tech companies to set up shop.
Hence, it has countless opportunities for anyone looking for a job in the tech industry. Besides, it's the fourth cheapest state to live in. So, whether you want to work at one of the state's top companies or start your venture, Oklahoma has something for everyone.